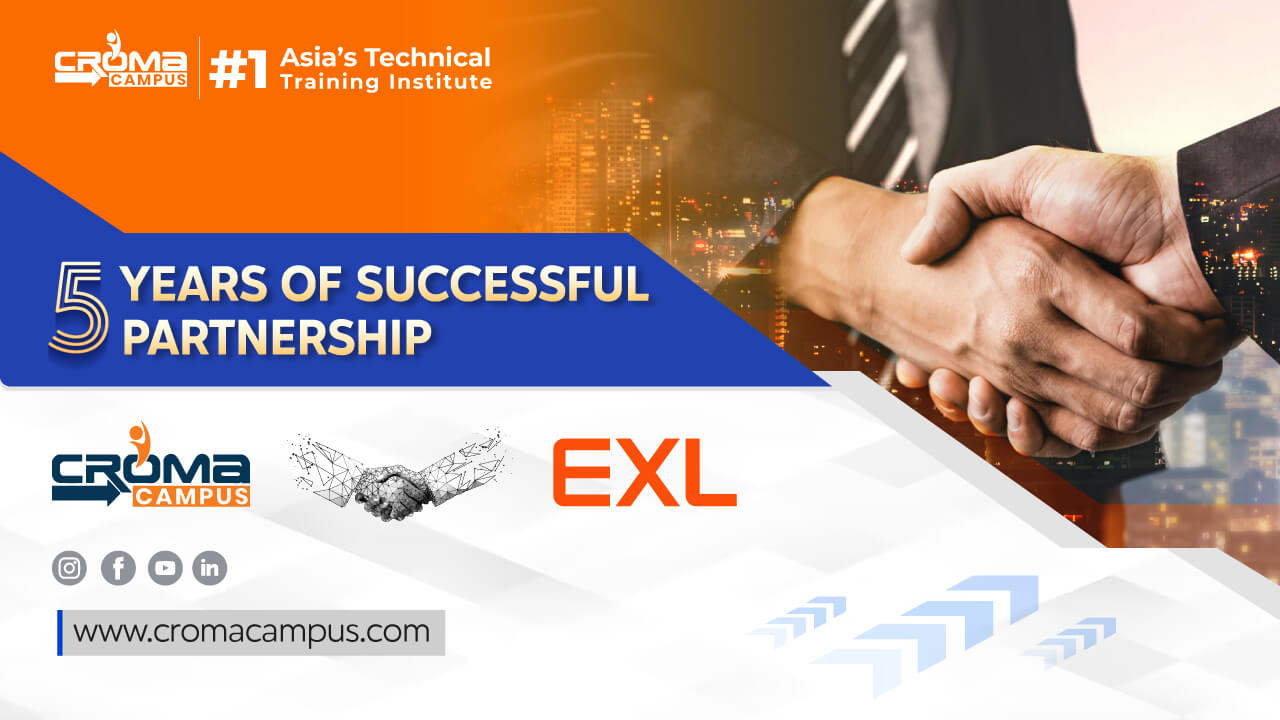 5 Years Of Collaboration: Reflections On Our Partnership With EXL
10-May-2023
Prashant Bisht
New Delhi, India - One of the best IT preparation institutes in North India is Croma Campus. Croma Campus is pleased to announce that the five-year collaboration with EXL Services has been highly successful. Both companies have benefited tremendously from the collaboration, which has led to significant results. For the past five years, Croma Campus and EXL Services have worked closely to offer their employees world-class training and certification programs. This IT training center has significantly increased the skills and knowledge of EXL employees in many areas including data analysis, cloud computing, artificial intelligence, and machine learning.

"We are delighted to celebrate our fifth year with EXL Services," said Saurabh Singh, Director of Croma Campus. "Our partnership has been a success and we are proud to have contributed to the growth and development of EXL's people," he adds. Trust, transparency, and respect have emerged as strong reasons for participation between the two IT associations. In addition, both companies benefited from the knowledge and experience of the other party, making the situation mutually beneficial. Croma Campus and EXL look forward to continuing to work together to explore new ways of working with each other.
Both organizations recognize the significant achievements that have been made together over the past five years. By strengthening this relationship, EXL Services has been able to improve the skills of its employees. Croma Campus has also acquired valuable information by working with a well-known international brand and expanding its market reach. The result of the merger between Croma Grounds and EXL Administration is proof that it pays to work together and respect each other. Both organizations expect to keep up with productive collusion and to reach the next level soon.