SAP is an integrated platform that helps in managing data, providing customers with the ability to interact with a single unified system using different comprehensive modules. To implement SAP successfully, there is a need for adequate knowledge and experience. It is complex in use and difficult to handle without appropriate skills. This is the reason why there is a huge demand for professionals in the SAP space that could manage their work efficiently after SAP Training in Noida.
SAP is considered one of the best career opportunities available so far with endless career options. It is taken as one of the highest-paid areas within the IT industry. The best part is that you can choose to work in various roles by completing the SAP certification training course in Noida. Also, SAP can be utilized in different industry verticals as per their specific requirements.
With comprehensive SAP training in Noida, you will get extensive technical knowledge about SAP services, gain amazing negotiation skills, Business analysis skills, teamwork, project management skills. problem-solving skills, and more. With the top SAP training institute in Noida, learn about various modules and attempt the certification in SAP FICO, ABAP, PM, MM, BASIS, HANA, HR, HCM, SD, and more.
The major objective of the SAP certification course is to cover all the concepts from basic to advanced level and comprehensive learning of SAP modules as per your interests.

The course is designed in such a way to get placements in top industries at attractive salary packages.

You will be get trained by expert faculty and attempt for the certification on completing an SAP training course in Noida.

You can choose to learn either functional or non-functional modules with real-time project work and 100 percent placement assistance.

You have the flexibility to join weekend, weekdays, or fast track batches in Noida as per your availability and requirements.

After completing the course from SAP Training in Noida you get understanding of different SAP modules like SAP BO, SAP ABAP, SAP BI, SAP MM, SAP SD, SAP CRM, SAP SRM, SAP PP, SAP HANA, SAP BPC, SAP SECURITY, SAP BASIS, SAP GRC, SAP Technical, SAP functional, SAP BI, SAP FICO training in Noida.

Being the best SAP training institute in Noida, we help you to master all possible SAP skills including technical and non-technical skills. Also, practice all concepts in real-time and complete project work too.
As an SAP expert, you can earn 1,263,025 a year, on average on the completion of the SAP training program in Noida. It usually ranges from 435,830 to 2,808,921 a year for freshers. As you grow in your experience, the salary grows in the same ratio and it may go up to 50 Lacs too.
To keep yourself relevant, it is necessary to update your skills regularly by learning new concepts or technologies. You can go through manuals or technology literature for this purpose. So, it is essential to maintain your speed in the rapidly changing IT industry. Most of the time, companies arrange in-house SAP Training in Noida to keep their employees updated.
Being the top SAP training institute in Noida, we put our best efforts to make you a skilled resource and help you to gain all the vital skills in a minimum time span. With the right skills, there are chances to get selected by the SAP itself.
Getting SAP skills on your own is not easy as it is a complex platform to tough to handle. So, the SAP training course in Noida from a recognized institute can polish your skills and imparts all the knowledge along with advanced learning.

On the course completion, you will not only gain all the essential skills but get a chance to attempt the related certification exam too. As a certified professional, it is true that you may get better salaries with top companies.

In the end, you can handle interviews with more confidence and knowledge about different SAP modules, and advanced SAP skills, and get recognition worldwide.

The SAP training placement course includes group discussion, mock interviews, and improve presentation skills to face the most challenging situations during interviews.

You will get 100 percent placement assistance while SAP Training in Noida you will get the assistance to build a powerful resume as per the latest industry standards and get tips for interview preparation as well.

With the best SAP training institute in Noida, prepare yourself to get placed in top IT FIRMS like HCL, TCS, Infosys, Wipro, Accenture, and many more.
SAP is an integrated business software to process all the functionalities within an organization to obtain a highly unified solution. It is based on the R/3 architecture that helps to deliver more powerful and robust information management solutions.
SAP was designed with an objective to help employees interact with a common database for a comprehensive range of apps. Today, it is used by many industries worldwide including IBM, Microsoft, Oracle, etc. SAP was founded in 1972 by IBM engineers that mean systems, applications, and products in Data Processing.
SAP is an ERP system that is being implemented as part of re-engineering and offers end-to-end solutions for logistics, sales, finance, inventories, etc to manage daily business activities. SAP can be integrated with various other modules as per the business needs and it is kept updated from time to time.
Here are some interesting facts about SAP and why should you opt for an SAP training course in Noida.

The SAP is the fourth-largest company in the world. On completing the SAP certification training course, you may get the chance to work in the company itself.

It has a well-known architecture that aims at integrating all types of business areas.

It helps in providing end-to-end business solutions to manage daily activities.

As the top SAP training institute in Noida, we help you to design business solutions practically for logistics, finance, marketing, etc.

It is built R3 architecture that means real-time data processing with an ability to manage finance, assets, accounting, production operations, plants, personnel, archived documents, and more.

The latest version of R/3 includes a comprehensive Internet-enabled package.

New versions of SAP are updated from time to time as per the customer feedback and the latest market trends. We try our best to help you to learn the latest version and master all the skills at your fingertips in no time with our SAP training in Noida.
SAP helps to develop business solutions for various clients and analyze business needs to create customized solutions. Also, it can be integrated with your existing IT infrastructure and you have the flexibility to choose from various SAP modules. Let us see a few common job roles and responsibilities in SAP that you have to obey on the completion of the SAP training course in Noida.

You should know how to analyze business needs, and identify the best business solution as per the requirements.

You should have the skills to assess the existing It infrastructure and suggest the improvements accordingly.

You should know how to design, develop, configure, and customize SAP solutions.

You should have a sound idea of writing scripts so that user-friendly interfaces can be created with enhanced functionalities.

Get an idea of deploying solutions and ensure smooth system integration too.

You should know how to troubleshoot and resolve issues for performance optimization.

You should know how to design SAP documentation and present progress reports.

With the comprehensive SAP training in Noida, you would enough capable to manage all these roles and responsibilities in Sap at your fingertips.
INFOSYS, WIPRO, HCL, IBM, MICROSOFT, HARBINGER SYSTEMS, ERNST & YOUNG, YASH TECHNOLOGIES, DELOITTE, IBM INDIA, JINDAL STEEL POWER, HITACHI CONSULTING, ACCENTURE, etc.
As the best SAP training institute in Noida, we offer certification course in all common SAP modules and makes you industry-ready with the right training and the career roadmap. You have the flexibility to work with various industry verticals too other than IT industries.
The only condition is that you must be skilled enough to clear the interviews and complete each of the tasks efficiently at the workplace. So, enroll in the best SAP Training Institute in Noida right away and get hired by leading industries worldwide.
After completing the course from SAP Training Institute in Noida, you will get a training certificate that helps you to get a foothold in the booming IT industry. With 100% placement assistance, get a chance to boost your resume, and get interview tips to clear it in the first attempt.
Also, get the best study materials, interview questions, whitepapers, and e-books from experts to amplify your learnings. We make sure that you learn all the concepts in-depth and join the best SAP Training Institute in Noida right away.
Other SAP Courses in Noida
Why should you learn SAP?
SAP allows individuals to work on multiple modules.
It helps out in processing as well as managing our data.
More & more organizations are adopting this technology.
SAP helps out individuals in handling much software.
It helps out in boosting out confidence of multiple individuals.
Plenary for SAP Certification Training
| Track | Week Days | Weekends | Fast Track |
| --- | --- | --- | --- |
| Course Duration | 40-45 Days | 7 Weekends | 8 Days |
| Hours | 1 Hrs. Per Day | 2 Hrs. Per Day | 6+ Hrs. Per Day |
| Training Mode | Classroom/Online | Classroom/Online | Classroom/Online |
Want To Know More About
This Course
Program fees are indicative only* Know more
Program Core Credentials

Trainer Profiles
Industry Experts

Trained Students
10000+

Success Ratio
100%

Corporate Training
For India & Abroad

Job Assistance
100%
BATCH TIMINGS
SAP Certification Training Upcoming Batches
Take class during weekdays and utilize your weekend for practice.
Get regular training by Industry Experts.
Get Proper guidance on certifications.
Register for Best Training Program.
10% OFF
Running lack of time? Join Fastrack classes to speed up your career growth.
Materials and guidance on certifications
Register for Best Training Program.
Take class during weekdays and utilize your weekend for practice.
Get regular training by Industry Experts.
Get Proper guidance on certifications.
Register for Best Training Program.
10% OFF
Take class during weekdays and utilize your weekend for practice.
Get regular training by Industry Experts.
Get Proper guidance on certifications.
Register for Best Training Program.
10% OFF
More Suitable for working professionals who cannot join in weekdays
Get Intensive coaching in less time
Get Proper guidance on certifications.
Register for Best Training Program.
10% OFF
More Suitable for working professionals who cannot join in weekdays
Get Intensive coaching in less time
Get Proper guidance on certifications.
Register for Best Training Program.
10% OFF
Timings Doesn't Suit You ?
We can set up a batch at your convenient time.
FOR QUERIES, FEEDBACK OR ASSISTANCE
Contact Croma Campus Learner Support
Best of support with us
WhatsApp (For Call & Chat)
CURRICULUM & PROJECTS
SAP Certification Training
Need Customized curriculum?
Mock Interviews
Prepare & Practice for real-life job interviews by joining the Mock Interviews drive at Croma Campus and learn to perform with confidence with our expert team.
Not sure of Interview environments? Don't worry, our team will familiarize you and help you in giving your best shot even under heavy pressures.
Our Mock Interviews are conducted by trailblazing industry-experts having years of experience and they will surely help you to improve your chances of getting hired in real.
How Croma Campus Mock Interview Works?

Projects
Validate your skills and knowledge by working on industry-based projects that includes significant real-time use cases.
Gain hands-on expertize in Top IT skills and become industry-ready after completing our project works and assessments.
Our projects are perfectly aligned with the modules given in the curriculum and they are picked up based on latest industry standards.
Add some meaningful project works in your resume, get noticed by top industries and start earning huge salary lumps right away.
Request more informations
self assessment
Learn, Grow & Test your skill with Online Assessment Exam to achieve your Certification Goals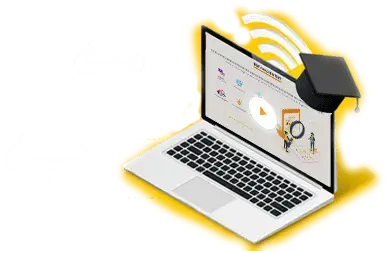 Croma campus is one of the best institutes for training of IT professional jobs. It is one of the most prestigious and certified organizations that has been associated with the top most MNCs. Croma campus is situated in Noida which is really famous for its innovative and technical teaching methods. So, if you want to get linked with SAP then do a Collab with Croma Campus.
SAP is Amazon web services that are a kind of web services that you'll offer. There are a lot of works and jobs under SAP. The first thing you need to do is to always keep your profile updated on LinkedIn because they are directly associated with SAP. So, if you get an SAP certificate you can work as SAP cloud architect, cloud developers, cloud sales & purchase manager and in this way the list continues.
SAP offers almost 130 certifications, each beset at some exact SAP product. You can explore SAP certifications on the company's website by-product, result category, or delivery method and location.
Associate Certifications: These are intended for people who are new to SAP solutions and may have erudite about SAP technologies from guides or training courses.
Specialist Certifications: These build on the associate-level passes and recognize experts with skills in specific workings or roles.
Professional certifications: These recognize persons with deep data of SAP solutions and hands-on experience.
The company wants to tool SAP Module (Ex: HCM/MM/SD/FI/CO etc.) for the first time. In application projects, advisors from various modules do configuration based on company requirements?
Career Assistance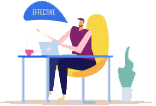 - Build an Impressive Resume
- Get Tips from Trainer to Clear Interviews
- Attend Mock-Up Interviews with Experts
- Get Interviews & Get Hired
Are you satisfied with our Training Curriculum?
If yes, Register today and get impeccable Learning Solutions!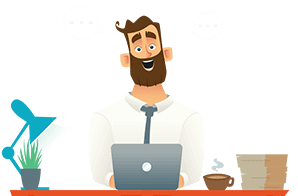 Instructor-led Sessions
The most traditional way to learn with increased visibility,monitoring and control over learners with ease to learn at any time from internet-connected devices.
Real-life Case Studies
Case studies based on top industry frameworks help you to relate your learning with real-time based industry solutions.
Assignment
Adding the scope of improvement and fostering the analytical abilities and skills through the perfect piece of academic work.
Lifetime Access
Get Unlimited access of the course throughout the life providing the freedom to learn at your own pace.
24 x 7 Expert Support
With no limits to learn and in-depth vision from all-time available support to resolve all your queries related to the course.

Certification
Each certification associated with the program is affiliated with the top universities providing edge to gain epitome in the course.
Training Certification
Earn your certificate
Your certificate and skills are vital to the extent of jump-starting your career and giving you a chance to compete in a global space.
Share your achievement
Talk about it on Linkedin, Twitter, Facebook, boost your resume or frame it- tell your friend and colleagues about it.
Video Reviews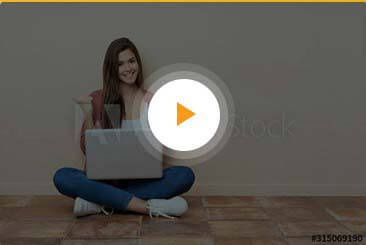 Corporate Training at Croma Campus helped our employees in getting all the required skills through an organized method of instructions. It was truly amazing getting associated with Croma campus with the amazing content delivery and constant support.
Mr. Rajiv Kumar
Manager at Genpact
Batch-2020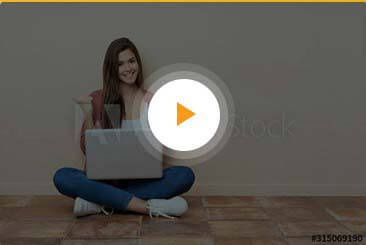 Through corporate training at Croma campus, our employees got all capabilities and knowledge that is required to achieve company goals and success. Furthermore, the training also helped in improving teamwork, employee's satisfaction, retention, and more.
Mr. Abhishek Sharma
Manager at Tech Mahindra
Batch - 2021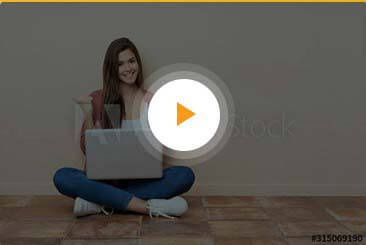 Adding skills and certifications to employers' resume was a wise decision that helped us to increase our revenue by 200 percent and also improved our reputation in terms of quality and on-time delivery.
Mr. Vikram Singh
Manager at hCentive
Batch-2021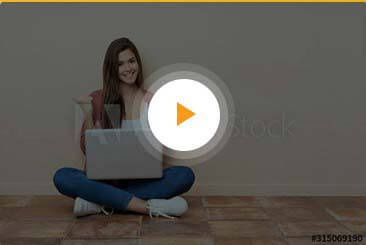 Croma Campus is the best place to learn with amazing support and customer services. The team is always ready to help and assist. They helped me to understand all salesforce concept and today I am working as a Salesforce Professional in a leading industry.
Mrs. Shreya Saxena
Training in Salesforce
Batch-2022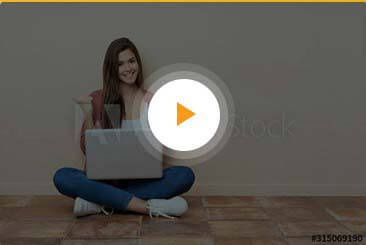 I did complete two courses from Croma Campus. One was web designing and the other was PHP. The mentors are so skillful and knowledgeable. They helped me to learn all concepts with ease without any hassle and I am highly satisfied with my choice.
Mr. Tarun Gupta
Training in PHP
Batch-2021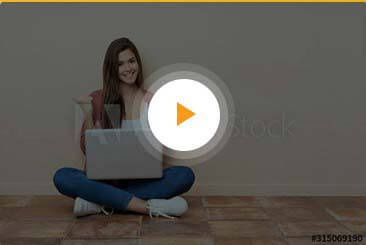 Earlier, I was not sure how online training can help in building a career but the career assistance and mentorship at Croma was so good that I would like to recommend everyone to join the Croma Learning Campus and boost your confidence level too..
Mr. Siddharth Sharma
Training in Software Testing
Batch-2021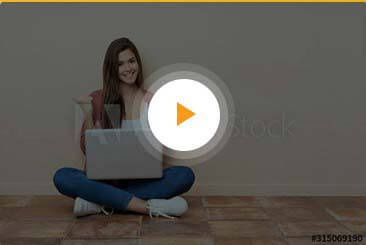 I am a Data Science professional and working with a leading IT industry for more than 15 years. I do have practical exposure to different Data Science services and technologies. I love to teach people having aspiring minds.
Mr. Anurag Mishra
Specialization in Data Science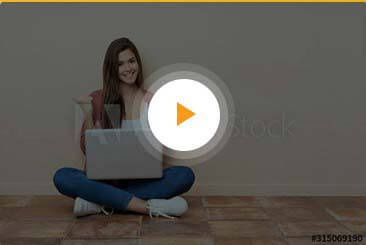 I am a Data Analytics professional with over 10 years of experience. I am associated with Croma campus from last two years. I have trained hundreds of students and guided them towards their career goals and enhancements.
Mr. Tanveer
Specialization in Data Analytics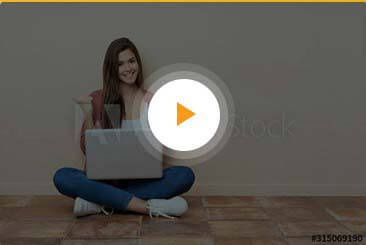 I am a Cloud Computing expert with more than 12 years of experience in an MNC. Till date, I have trained and mentored hundreds of students and professionals globally. Working at Croma is an enriching experience and a wonderful journey too.
Mr. Vikash Jha
Specialization in Cloud Computing