DevOps is a new trend in the IT industry that is used by Companies worldwide instead of their sizes either they are small in size, medium-sized companies, or large-sized companies. The platform ensures strong relationships among IT workers and how to manage daily operations in the Company effectively. Based on one survey report that was completed in 2020, trained or certified DevOps professionals either they are DevOps engineers, DevOps architects, or DevOps practitioners, can optimize the company profits and its performance almost double.
Now, the question comes to mind how to prepare yourself for the top IT industries worldwide. Here, joining DevOps training in Gurgaon is taken the most suitable option to master all the required skills and prepare yourself for one of the certification exams too in DevOps. Moving ahead, the DevOps certification course will give you all the fundamental skills and helps you to prepare for various DevOps tools like Puppet, Git, Docker, Jenkins, Nagios, etc.
Moving ahead, you will know about other important DevOps skills that include continuous delivery, automation practices, integration steps, advanced programming in Python, and more. With the top DevOps training institute in Gurgaon, we help you to start a successful career in the IT industry and make sure that you will never have to look back once associated with us.
We make you industry-ready by working on various real-time projects, case studies, daily assignments, etc. Further, it will help you to grep jobs with leading industries and shape a successful career in the DevOps space right away.
You must be excited to know what we all cover in our DevOps training course and how it may help to shape a successful career ahead. let us discuss some of the major course objectives ahead.

The DevOps training in Gurgaon has been designed with an objective to start your training with the elementary concepts and later on, you can move to the advanced concepts.

The course will help you to master various DevOps fundamental skills and basic concepts like continuous delivery, automation concepts, configuration management in DevOps, deployment techniques, agile development, etc.

The course will help you to gain proficiency in various DevOps tools like Jenkins, Nagios, Puppet, Git, Docker, etc.

DevOps is one of the most paid IT skills and DevOps training in Gurgaon can give you the right skills to become one of the most demanding IT resources worldwide.

With the top DevOps training institute in Gurgaon, you not only get the essential skills and become a champion to apply for various job options worldwide.
You must be wondering how much can you earn as a skilled DevOps professional. Well, the salary range lies between $140K to $190K for different job profiles and the average salary is taken around $150K per annum.
Now, it is clear that DevOps is a highly lucrative career option and you may earn really GOOD when working in the DevOps space. The DevOps training in Gurgaon has been designed wisely by the expert team and it witnesses never-ending career growth for serious learners who can manage their work efficiently.
Anyone can join this DevOps certification course either he belongs to an IT background or not. You just need to complete your graduation first to join this course. If you are a software engineer then it may help you to grow quickly as compared to non-IT people.
DevOps promises amazing career growth for the people who have successfully completed their DevOps training in Gurgaon and project works too.

With intensive DevOps training by expert trainers, it is easy to shape your career and leverage multiple career opportunities like a PRO.

Also, get a depth understanding of multiple DevOps tools so that you could become more eligible to apply for the DevOps jobs.

You will learn how to optimize the development and deployment rate for a software product and increase the overall profits for an organization.

Make yourself more eligible to attempt the global certification exam and acquire your dream job with good salary packages as a certified professional.

As the renowned DevOps training institute in Gurgaon, you will get complete career assistance with a 100 percent passing rate for certifications. It is just the right time to get in action and start a successful career in DevOps ahead with Croma Campus.
DevOps is a popular platform that allows people, tools, and processes to work together for accelerating the product delivery lifecycle with the best innovation practices. Also, it is easy to amplify Digital transformation while using DevOps.
To implement DevOps successfully, there is a quick need to redefine existing IT strategies and it can be done with the help of expert DevOps professionals only. Obviously, you have to face certain challenges as a business but the expert team can ease your pain and accelerate the overall product development lifecycle too.
It leaves a HUGE window for skilled professionals who are able to manage their work proficiently. To become a skilled professional, you must join the DevOps training program in Gurgaon that could help you to master all the required skills and grow like a superstar in no time. Moving ahead, let us what makes the DevOps training course a lucrative career option for learners.

DevOps is one of the top IT skills in the 21st century that promises amazing salary packages for aspiring minds worldwide.

The platform witnessed a hike of 55 percent in DevOps jobs in the last few years.

The average salary for a DevOps professional is counted as $150K which is really HIGH when compared to other similar domains.

According to research, more than 40 percent of IT industries have already adopted DevOps and the rest are planning to adopt it soon.

With the stats, it is clear that DevOps is one of the most in-demand skills today and it will continue to grow for many years ahead with endless job options and remarkable career growth. Taking a DevOps training course could be one of the best decisions where you will learn all about DevOps from basic to advanced level.
With the most eminent DevOps training institute in Gurgaon, you could prepare for the certification exam as well and apply for jobs in multiple DevOps roles that include DevOps engineer, DevOps architect, DevOps Expert, Release Manager, Automation Engineer, etc.
Once you are sure of the Salary Structure in DevOps, career growth after the course and Why is DevOps so popular, the next thing to discuss here is job roles and responsibilities in DevOps and what you can do on the completion of the DevOps training in Gurgaon.

You should know about all the elementary concepts and advanced concepts in DevOps especially frequently used terms and terminologies.

You should know about various DevOps fundamental skills and basic concepts like continuous delivery, automation concepts, configuration management in DevOps, deployment techniques, agile development, etc.

You should be proficient in using various DevOps tools like Jenkins, Nagios, Puppet, Git, Docker, etc. It is necessary that you should have practical knowledge of all the DevOps tools but a basic understanding of 2 or more tools can give added benefits to your career.

You should know how to enhance the software deployment process using DevOps and how to maximize the team collaboration either it is co-workers or IT processes.

With the eminent DevOps training institute in Gurgaon, you become capable enough to manage all these job roles and responsibilities efficiently in DevOps. This is just the CRUX; and the real job duties may vary as per the company nature and the project you are selected to work on.
SAP, Salesforce, Accenture, Amazon, TCS, IBM, Capgemini, Cognizant technology solutions, Tech Mahindra, and more.
Here, we have given a list of top recruiting industries in DevOps. Yes, names are really amazing and you need to put your best effort to get hired by these industries at HUGE salary lumps. On the completion of the DevOps training in Gurgaon, you will find yourself more skilled and confident to clear all the interviews in your first attempt mostly.
With the top DevOps training institute in Gurgaon, you become eligible to apply for various job roles too and it is necessary that you focus on one particular role to get hired quickly.
At the end of the DevOps training in Gurgaon, you will get a training certificate with us that is valid proof of your skills and it can be shown worldwide. To bag this certification, it is necessary to complete the training and one project work before you claim for the certificate credentials. Also, it would be great if you can complete one certification exam too that will give extra strength to your resume and it will be noticed worldwide.
Related Courses to DevOps Training in Gurgaon
Why Should You Learn DevOps?
Learning an in-demand technology increases your value.
Devops Provides you with better job prospects.
Helps you in getting high salary packages.
Broadens your skills and helps in getting a respected job.
Learning DevOps will increase your efficiency through automation.
Plenary for Devops Certification Training
| Track | Week Days | Course Duration | Fast Track |
| --- | --- | --- | --- |
| Course Duration | 40-45 Days | 7 Weekends | 8 Days |
| Hours | 1 Hrs. Per Day | 2 Hrs. Per Day | 6+ Hrs. Per Day |
| Training Mode | Classroom/Online | Classroom/Online | Classroom/Online |
Want To Know More About
This Course
Program fees are indicative only* Know more
Program Core Credentials

Trainer Profiles
Industry Experts

Trained Students
10000+

Success Ratio
100%

Corporate Training
For India & Abroad

Job Assistance
100%
BATCH TIMING
As per your requirement
FOR QUERIES, FEEDBACK OR ASSISTANCE
Contact Croma Campus Learner Support
Best of support with us
WhatsApp (For Call & Chat)
Devops Certification Training Programs
Devops Certification Training Programs
Need Customized curriculum?
Mock Interviews
Prepare & Practice for real-life job interviews by joining the Mock Interviews drive at Croma Campus and learn to perform with confidence with our expert team.
Not sure of Interview environments? Don't worry, our team will familiarize you and help you in giving your best shot even under heavy pressures.
Our Mock Interviews are conducted by trailblazing industry-experts having years of experience and they will surely help you to improve your chances of getting hired in real.
How Croma Campus Mock Interview Works?

Projects
Validate your skills and knowledge by working on industry-based projects that includes significant real-time use cases.
Gain hands-on expertize in Top IT skills and become industry-ready after completing our project works and assessments.
Our projects are perfectly aligned with the modules given in the curriculum and they are picked up based on latest industry standards.
Add some meaningful project works in your resume, get noticed by top industries and start earning huge salary lumps right away.
self assessment
Learn, Grow & Test your skill with Online Assessment Exam to achieve your Certification Goals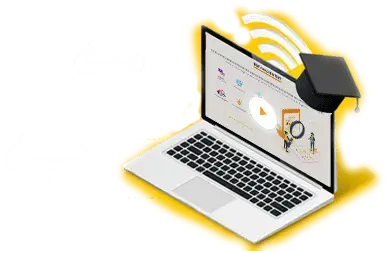 Croma Campus is one of the excellent DevOps Training Institute in Gurgaon that offers hands-on practical knowledge, practical implementation on live projects and will ensure the job with the help of DevOps course, Croma Campus provides DevOps Training by industrial experts, they have 8+ years working experience in top organization.
Croma Campus associated with top organizations like HCL, Wipro, Dell, BirlaSoft, Tech Mahindra, TCS, IBM, etc. make us capable to place our students in top MNCs across the globe. Our training curriculum is approved by our placement partners.
Croma Campus in Gurgaon mentored more than 3000+ candidates with DevOps Certification Training in Gurgaon at a very reasonable fee. The course curriculum is customized as per the requirement of candidates/corporates. You will get study material in the form of E-Books, Online Videos, Certification Handbooks, Certification and 500 Interview Questions along with Project Source material.
For details information & FREE demo class, call us at 120-4155255, +91-9711526942 or write to us info@cromacampus.com
Address: – G-21, Sector-03, Noida (201301)
Career Assistance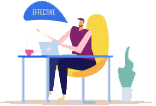 - Build an Impressive Resume
- Get Tips from Trainer to Clear Interviews
- Attend Mock-Up Interviews with Experts
- Get Interviews & Get Hired
+
Are you satisfied with our Training Curriculum?
Enroll Now
If yes, Register today and get impeccable Learning Solutions!.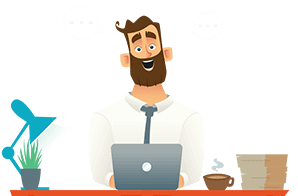 Instructor-led Sessions
The most traditional way to learn with increased visibility,monitoring and control over learners with ease to learn at any time from internet-connected devices.
Real-life Case Studies
Case studies based on top industry frameworks help you to relate your learning with real-time based industry solutions.
Assignment
Adding the scope of improvement and fostring the analytical abilities and skills through the prefect piece of academic work.
Lifetime Access
Get Unlimited access of the course throughout the life providing the freedom to learn at your own pace.
24 x 7 Expert Support
With no limits to learn and in-depth vision from all-time available support to resolve all your queries related to the course.

Certification
Each certification associated with the program is affiated with the top universities providing edge to gain epitome in the course.
Training Certification
Earn your certificate
Your certificate and skills are vital to the extent of jump-starting your career and giving you a chance to compete in a global space.
Share your achievement
Talk about it on Linkedin, Twitter, Facebook, boost your resume or frame it- tell your friend and colleagues about it.
Video Reviews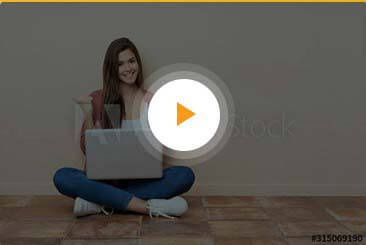 Corporate Training at Croma Campus helped our employees in getting all the required skills through an organized method of instructions. It was truly amazing getting associated with Croma campus with the amazing content delivery and constant support.
Mr. Rajiv Kumar
Manager at Genpact
Batch-2020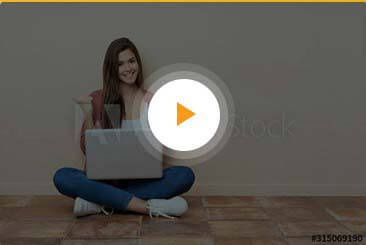 Through corporate training at Croma campus, our employees got all capabilities and knowledge that is required to achieve company goals and success. Furthermore, the training also helped in improving teamwork, employee's satisfaction, retention, and more.
Mr. Abhishek Sharma
Manager at Tech Mahindra
Batch - 2021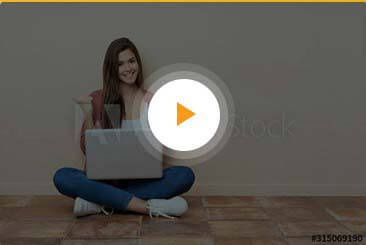 Adding skills and certifications to employers' resume was a wise decision that helped us to increase our revenue by 200 percent and also improved our reputation in terms of quality and on-time delivery.
Mr. Vikram Singh
Manager at hCentive
Batch-2021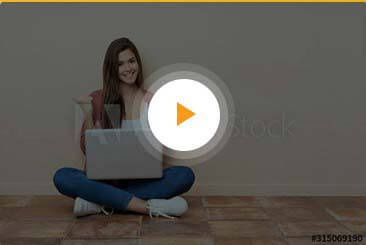 Croma Campus is the best place to learn with amazing support and customer services. The team is always ready to help and assist. They helped me to understand all salesforce concept and today I am working as a Salesforce Professional in a leading industry.
Mrs. Shreya Saxena
Training in Salesforce
Batch-2022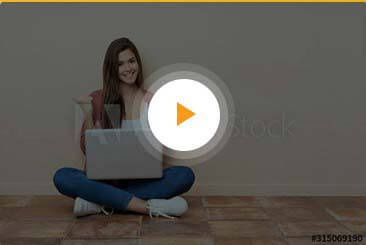 I did complete two courses from Croma Campus. One was web designing and the other was PHP. The mentors are so skillful and knowledgeable. They helped me to learn all concepts with ease without any hassle and I am highly satisfied with my choice.
Mr. Tarun Gupta
Training in PHP
Batch-2021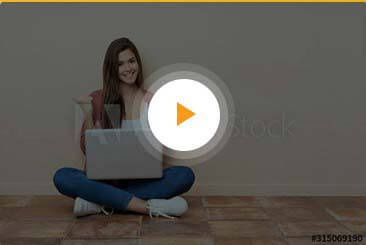 Earlier, I was not sure how online training can help in building a career but the career assistance and mentorship at Croma was so good that I would like to recommend everyone to join the Croma Learning Campus and boost your confidence level too..
Mr. Siddharth Sharma
Training in Software Testing
Batch-2021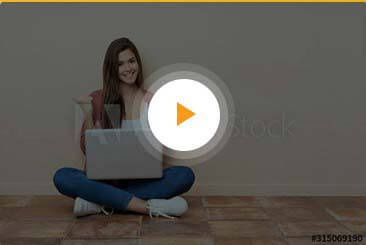 I am a Data Science professional and working with a leading IT industry for more than 15 years. I do have practical exposure to different Data Science services and technologies. I love to teach people having aspiring minds.
Mr. Anurag Mishra
Specialization in Data Science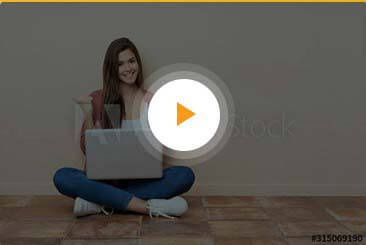 I am a Data Analytics professional with over 10 years of experience. I am associated with Croma campus from last two years. I have trained hundreds of students and guided them towards their career goals and enhancements.
Mr. Tanveer
Specialization in Data Analytics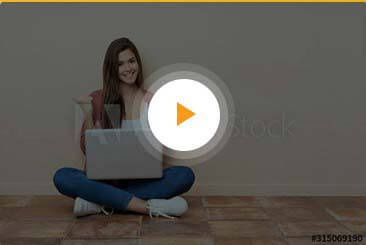 I am a Cloud Computing expert with more than 12 years of experience in an MNC. Till date, I have trained and mentored hundreds of students and professionals globally. Working at Croma is an enriching experience and a wonderful journey too.
Mr. Vikash Jha
Specialization in Cloud Computing