Salesforce stands as a globally recognized leader in CRM and cloud solutions, empowering businesses to efficiently manage their marketing and sales endeavors. With over 1,50,000 companies worldwide choosing Salesforce, its influence is undeniable.
Our Salesforce Certification program delves into the workings of diverse Salesforce cloud solutions. Furthermore, Salesforce Training ensures you grasp the security model of this robust cloud-based CRM solution while familiarizing you with essential cloud concepts and terminology.
In our comprehensive Salesforce Course, you will learn:

Fundamentals of Salesforce

Key Salesforce terminology

Best practices for Salesforce utilization

The myriad benefits of using Salesforce

Customization techniques for Salesforce

Essential Salesforce administration and development skills, and more.
Our Training on Salesforce is tailored for professionals seeking expertise in harnessing the potential of Salesforce, a robust cloud-based CRM solution. To enroll, you'll need:

Fundamental understanding of Salesforce

Familiarity with cloud concepts and terminology

This Salesforce Course caters to:

Students seeking to enhance their understanding of Salesforce

Salesforce Developers and Administrators

Aspiring Marketing Cloud Admins

Join our Salesforce Classes in Bangalore for a future enriched with Salesforce proficiency.
Our Salesforce Course is designed to empower you with the latest features, benefits, and practical implementations of this dynamic platform.
Skills you will master:

Master Salesforce Fundamentals: Develop a solid foundation in Salesforce, ensuring you're well-prepared for your career.

Explore the Benefits: Discover the myriad advantages of harnessing the Salesforce platform.

Embrace Best Practices: Learn the industry's best practices for maximizing Salesforce's potential.

Configuration Proficiency: Gain the knowledge and expertise to configure the CRM platform to your organization's unique needs.

Unlock the Power of Marketing Cloud: Learn how to effectively work with Marketing Cloud, a valuable tool for businesses.

Develop Vital Skills: Acquire critical Salesforce administration and development skills that are highly sought after in the job market.

Our Salesforce Course goes beyond education; it prepares you for success. Upon completion, you'll not only understand your role as a Salesforce Developer/Administrator but also become a skilled professional in this field. Join us and embark on your journey to Salesforce excellence."
The demand for proficient Salesforce Developers is soaring in the global job market. This is primarily because a significant number of organizations now rely on Salesforce for streamlining their marketing and sales operations. Therefore, enrolling in a Salesforce Course can significantly benefit your career.
In today's landscape, businesses readily offer substantial compensation to Salesforce developers. According to platforms like Monster and Naukri, Salesforce developers can command a handsome salary for their expertise.
As per Glassdoor, the annual income of a Salesforce developer can range from 3,00,000 to 14,00,000, depending on their experience and proficiency with the platform. In essence, pursuing a Salesforce Certification is your pathway to becoming a knowledgeable Salesforce Developer, opening up lucrative career opportunities.
The Salesforce Course holds the key to unlocking numerous exciting and promising career paths. Upon earning the Salesforce Certification, students can explore roles such as:

Transition into specialized roles like Salesforce Marketers, Salesforce App Builders, Paradot Experts, and more.
Salesforce stands out as a distinguished and widely acclaimed leader in the realm of CRM and cloud solutions. This renowned CRM solution is celebrated for its user-friendly interface and an array of distinctive features. Furthermore, the platform empowers its users to streamline and optimize their management of prospects, customers, and sales/marketing endeavors with remarkable ease and efficiency. In essence, leveraging Salesforce offers companies a multitude of benefits.

Salesforce is easy to navigate and comprehend, making it accessible to a wide range of users.

It is built on the world's largest cloud infrastructure, ensuring robust and scalable performance.

Salesforce boasts a vibrant and supportive community, fostering collaboration and knowledge-sharing.

The platform is highly adaptable and can be tailored to suit diverse business needs, making it a preferred choice for companies of all sizes.
The two most popular job roles in the Salesforce domain are Salesforce Developers and Salesforce Admins. Let us discuss the job roles for each of them in brief.
Salesforce represents a robust cloud-based platform. Consequently, Salesforce Developers must possess a sound understanding of Software as a Service (SaaS) and Platform as a Service (PaaS) delivery models. Additionally, proficiency in customizing the platform and adeptly utilizing its various tools and features is crucial. If you aspire to become a knowledgeable Salesforce Developer, enrolling in a Salesforce Course is a proactive step.
Here are some of the key responsibilities associated with a Salesforce Developer role:

Develop Salesforce applications

Customize the platform's existing services to meet client-specific requirements

Identify and address system deficiencies

Collaborate with stakeholders to comprehend their needs and expectations

Ensure data quality and integrity

Debug and rectify issues within existing applications

Manage data migration processes

Construct AppExchange products

Perform fit-gap analysis to align Salesforce with business requirements
Salesforce Administrators are adept at navigating a variety of Salesforce products, utilizing their functions and features accessible to end-users. Organizations enlist their services to supervise Salesforce systems and provide training on different Salesforce products when needed. Here are some of the key responsibilities to consider:

Enhance the efficiency of Salesforce systems and products.

Configure, upgrade, and set up Salesforce systems.

Manage user accounts, workflows, and groups.

Import essential data, such as leads, contacts, and other relevant information, into Salesforce systems.

Oversee and maintain Sales Cloud.

Create tailored reports and dashboards within Salesforce systems.

Execute regular database maintenance tasks.
Salesforce Overview:

Salesforce is a globally renowned CRM solution used by numerous businesses.

Its popularity continues to surge annually due to the manifold benefits it offers to organizations.

Many leading companies mandate Salesforce System Certification as a launchpad for esteemed careers.

Top Companies Actively Hiring Salesforce Admins:

Cognizant Technology Solutions

Tata Consultancy Services
Upon completing the Salesforce Classes in Bangalore, you'll receive a training certificate from our company. Furthermore, successfully achieving the certification bestows you with a globally recognized credential. This certificate not only validates your skills but also amplifies your desirability to leading industries.
Additionally, you'll be well-prepared to excel in the Salesforce certification exam with ease. What's more, our dedicated placement team stands ready to extend full support in securing valuable job placements.
Advantages of Obtaining Salesforce Admin Certification:

A globally recognized certificate.

Competitive compensation packages.

Heightened worth in the job market.

Validation of your proficiency in Salesforce CRM operations.
Why should you learn Salesforce?
In India, a Salesforce professional earns between ₹ 2.5 Lakhs to ₹ 11.2 Lakhs.
Likewise, in the US, a skilled Salesforce candidate makes $110869 per year.
In places like London, they make around an average of £45,981 per year.
Salesforce Training has a global scope and will open various doors for you.
This valuable certification will also uplift your career graph in numerous ways.
Plenary for Salesforce Certification Training
| Track | Week Days | Course Duration | Fast Track |
| --- | --- | --- | --- |
| Course Duration | 20-25 Days | 8 Weekends | 8 Days |
| Hours | 1 Hrs. Per Day | 2 Hrs. Per Day | 6+ Hrs. Per Day |
| Training Mode | Classroom/Online | Classroom/Online | Classroom/Online |
Want To Know More About
This Course
Program fees are indicative only* Know more
Program Core Credentials

Trainer Profiles
Industry Experts

Trained Students
10000+

Success Ratio
100%

Corporate Training
For India & Abroad

Job Assistance
100%
BATCH TIMING
As per your requirement
FOR QUERIES, FEEDBACK OR ASSISTANCE
Contact Croma Campus Learner Support
Best of support with us
WhatsApp (For Call & Chat)
Salesforce Certification Training Programs
Salesforce Certification Training Programs
Need Customized curriculum?
Mock Interviews
Prepare & Practice for real-life job interviews by joining the Mock Interviews drive at Croma Campus and learn to perform with confidence with our expert team.
Not sure of Interview environments? Don't worry, our team will familiarize you and help you in giving your best shot even under heavy pressures.
Our Mock Interviews are conducted by trailblazing industry-experts having years of experience and they will surely help you to improve your chances of getting hired in real.
How Croma Campus Mock Interview Works?

Projects
Validate your skills and knowledge by working on industry-based projects that includes significant real-time use cases.
Gain hands-on expertize in Top IT skills and become industry-ready after completing our project works and assessments.
Our projects are perfectly aligned with the modules given in the curriculum and they are picked up based on latest industry standards.
Add some meaningful project works in your resume, get noticed by top industries and start earning huge salary lumps right away.
self assessment
Learn, Grow & Test your skill with Online Assessment Exam to achieve your Certification Goals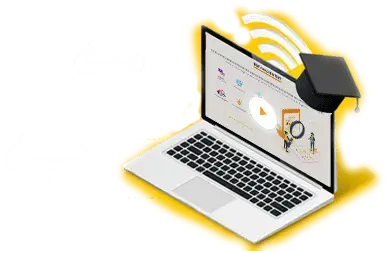 Step 1: Complete this training program. Step 2: Visit the Salesforce official website and register for the Salesforce Certification exam. Step 3: Pass the exam to earn your Salesforce certification.
The Salesforce Certification Training typically spans a duration of approximately 40 to 45 days.
Yes, our team consists of certified professionals with extensive experience in the field.
The training mode is flexible; you can choose between online Salesforce classes or offline batches.
Yes, you can register for a demo class to assess the expertise and teaching standards upheld at Croma Campus.
Career Assistance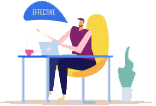 - Build an Impressive Resume
- Get Tips from Trainer to Clear Interviews
- Attend Mock-Up Interviews with Experts
- Get Interviews & Get Hired
+
Are you satisfied with our Training Curriculum?
Enroll Now
If yes, Register today and get impeccable Learning Solutions!.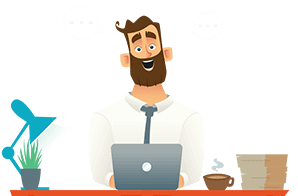 Instructor-led Sessions
The most traditional way to learn with increased visibility,monitoring and control over learners with ease to learn at any time from internet-connected devices.
Real-life Case Studies
Case studies based on top industry frameworks help you to relate your learning with real-time based industry solutions.
Assignment
Adding the scope of improvement and fostring the analytical abilities and skills through the prefect piece of academic work.
Lifetime Access
Get Unlimited access of the course throughout the life providing the freedom to learn at your own pace.
24 x 7 Expert Support
With no limits to learn and in-depth vision from all-time available support to resolve all your queries related to the course.

Certification
Each certification associated with the program is affiated with the top universities providing edge to gain epitome in the course.
Training Certification
Earn your certificate
Your certificate and skills are vital to the extent of jump-starting your career and giving you a chance to compete in a global space.
Share your achievement
Talk about it on Linkedin, Twitter, Facebook, boost your resume or frame it- tell your friend and colleagues about it.
Video Reviews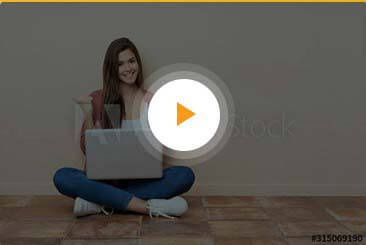 Corporate Training at Croma Campus helped our employees in getting all the required skills through an organized method of instructions. It was truly amazing getting associated with Croma campus with the amazing content delivery and constant support.
Mr. Rajiv Kumar
Manager at Genpact
Batch-2020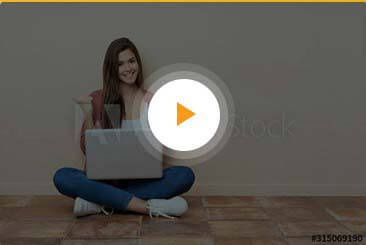 Through corporate training at Croma campus, our employees got all capabilities and knowledge that is required to achieve company goals and success. Furthermore, the training also helped in improving teamwork, employee's satisfaction, retention, and more.
Mr. Abhishek Sharma
Manager at Tech Mahindra
Batch - 2021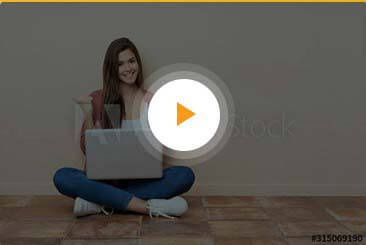 Adding skills and certifications to employers' resume was a wise decision that helped us to increase our revenue by 200 percent and also improved our reputation in terms of quality and on-time delivery.
Mr. Vikram Singh
Manager at hCentive
Batch-2021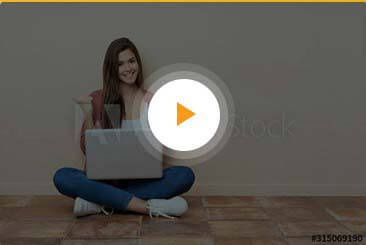 Croma Campus is the best place to learn with amazing support and customer services. The team is always ready to help and assist. They helped me to understand all salesforce concept and today I am working as a Salesforce Professional in a leading industry.
Mrs. Shreya Saxena
Training in Salesforce
Batch-2022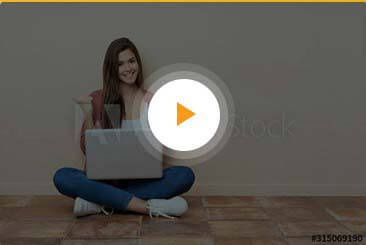 I did complete two courses from Croma Campus. One was web designing and the other was PHP. The mentors are so skillful and knowledgeable. They helped me to learn all concepts with ease without any hassle and I am highly satisfied with my choice.
Mr. Tarun Gupta
Training in PHP
Batch-2021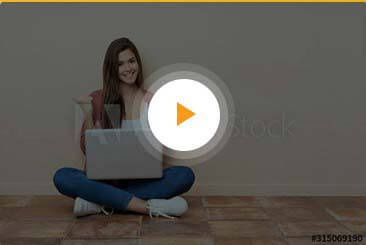 Earlier, I was not sure how online training can help in building a career but the career assistance and mentorship at Croma was so good that I would like to recommend everyone to join the Croma Learning Campus and boost your confidence level too..
Mr. Siddharth Sharma
Training in Software Testing
Batch-2021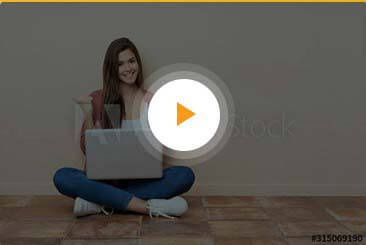 I am a Data Science professional and working with a leading IT industry for more than 15 years. I do have practical exposure to different Data Science services and technologies. I love to teach people having aspiring minds.
Mr. Anurag Mishra
Specialization in Data Science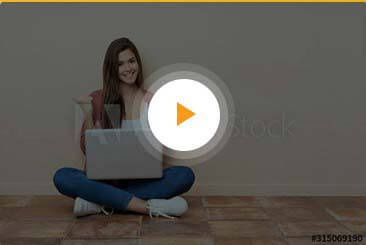 I am a Data Analytics professional with over 10 years of experience. I am associated with Croma campus from last two years. I have trained hundreds of students and guided them towards their career goals and enhancements.
Mr. Tanveer
Specialization in Data Analytics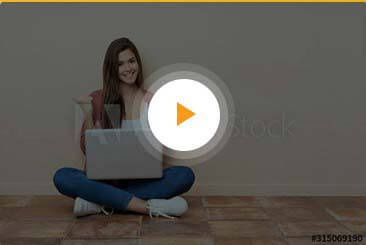 I am a Cloud Computing expert with more than 12 years of experience in an MNC. Till date, I have trained and mentored hundreds of students and professionals globally. Working at Croma is an enriching experience and a wonderful journey too.
Mr. Vikash Jha
Specialization in Cloud Computing