The Python training course will make you an amazing Python programmer. You will learn how to improve the back-end code with front-end Python libraries in the Best Online Python Course with a Certificate. You will be able to learn real as well as hands-on proficiency tied with a good insight into the main Python language patterns, developmental procedures, and best practices.
The Python Online Classes will teach you how to build, execute, and deploy Python web apps successfully as per the current industry standards. The Python Courses Online with Certificate would be more theoretical at the initial as it is important for you to first understand the basics.
You will get to learn the fundamental skills of Python and OOP concepts in the beginning. Towards the end of the Python Programming Online Course, you will start learning basic technical things of the Python programming language such as Python libraries, web app development with Python, containerizing web apps, and more.
Once you are done with the basics, the next step is to move towards Python Programming Online Course and understand career opportunities and your role and responsibilities in the Python space.
The exclusively customized Python Programming Online Course encourages you to pass the certifications and guarantees profound learning of different concepts related to Python programming such as installing Python package, Pandas, Scikit-Learn, SciPy, Matplotlib, NumPy, Lambda Function, Web scraping libraries, etc.
Here are the main course objectives of Python Training you should know.

The Major objective of the Python Online Training Course is to deliver the best understanding of core Python concepts and how this programming language can be used for real-world apps.

You will also gain relevant knowledge in designing or developing any application effectively.

The Python Online Classes are structured in such a way that you will get an depth understanding of the latest industry standards.

If you are a beginner and know nothing about Python then you will be able to build and deploy your own Python app at the end of this Python Online Classes.

For intermediates and advanced workforce, the course is beneficial to improve their existing knowledge base and helps them become Python pros.

With the best Python language Online Course get advanced-level Python training that can shape your career in a dynamic space of Python and set new heights for your career like never before.
The average salary of a Python Programmer at the entry-level is calculated at $74K per year. At the beginner level, he is responsible for basic things like designing testable code, reusable codes, or east scripts to execute simple tasks, etc. Anyone at the entry level with a degree in computer science or a similar discipline who has completed may quickly get into the Python domain.
The average salary of a Python programmer at the experienced level is estimated at $160K per year. At the experienced or intermediate level, he is responsible for performing more tasks like deploying or executing a Python-based web app successfully, using Python libraries to improve the backend code and more. It may take years to reach that level but you should be skilled enough to handle all the responsibilities at the experienced level to grab that much salary package.
The Python code is highly accessible and sustainable. Because of its extensive benefits, organizations are shifting to Python platforms rapidly. The wide adoption of the platform witnesses excellent future scope for learners and promises a plethora of job options too. So, take the Python online certification training today and fly higher with the right skills and knowledge base.
Today, Python Certification Training is not enough but it is mandatory to prepare yourself as per the current industry standards to get hired quickly. At Croma Campus, concerning Python language Online Course we prepare for tough industry challenges that you may face at the workplace.

As part of Python Online Classes we offer plenty of learning resources in terms of assignments, PPTs, MCQs, real-world projects, e-books, whitepapers, etc.

Upon the completion of the Python certification course, you will find yourself more eligible to apply for the global certification exam and gain credentials that are valid worldwide.

Make yourself industry-ready and work on multiple projects and assignments as part of the Python placement training. Our project-based learning helps you to grow in the Python space immensely.

Being the top provider of this Python language Online Course, our Python course content is structured in such a way that you may clear your certification exam in the very first attempt only. At the same time, trainers are also remarkable and they are certified in the respective domain. We design our content after deep research as per the latest industry standards and the same is blended into an amazing Python curriculum.
Python is a general-purpose programming language, based on OOPs concepts. It is suitable for handling data science work and it is used by data scientists daily to leverage the power of the Python programming language with routine business processes. The best part is that Python Certification Training can be learned by anyone and delivers high performance when compared to traditional programming languages.
Python has plenty of features and benefits to consider. If we are discussing web development in Python, there are various control structures available that can be used for web development. In fact, the Python Course with Placement will help you know how to control the main structure and behaviour of the website.
When you go through this in-demand course with Croma Campus, you can learn best practices and excellent ways to find robust web solutions needed by businesses to fathom. A Few Secrets about the Python Online Course That Makes It a Smart Career Choice you should know:

Python is one of the top programming languages to learn today with amazing career opportunities and a sustainable future scope.

There is a 47% increase in demand for Python specialists

The average salary of a Python programmer at the entry-level is $74K per annum which is quite attractive when compared to other programming languages.

More than 43K Python jobs were posted last year in the USA alone.

Now, you must be wondering why to considering enrolling in this course instead of classroom options. The biggest advantage of joining our Python Online Coaching is that there is no need to say bye to your current schedule. All you have to do is spare some extra time for sessions and you are done. You dont have to travel to someplace physically. You just have to participate in your comfort zone.
A comprehensive Python Online Coaching will help you to learn the Python fundamental skills, OOPs concepts, best practices for programming, python libraries to improve your coding skills, and more that will further help you to take your career ahead in the programming space.
Let us first discuss what can be the education requirements to become a Python programmer and join Python Online Coaching. There is a need for a bachelors degree in computers or any other discipline. You should be familiar with basic computer skills, Python basics, or OOPS concepts. You must be creative to face tough business challenges. You need to give strong attention to details to support coding errors. You should have strong oral and communication skills. And Python Online Training Course in a huge way to know its minute functionalities quite better.
Moving ahead, let us see some common job roles and responsibilities in Python you must obey on the completion of the Python Online Training Course.

You must know how to use server-side logic.

You must know how to build software for asset management.

A hands-on knowledge of writing and implementing software solutions to integrate different systems.

You must know how to write testable and usable code that can be used again.

You must know how to support new projects and implement solutions for the same.

You should know about integrating data storage solutions.

Know how to implement data security and protection.

Being the eminent provider of Python Online Training in India, we help you manage all these roles and responsibilities with the utmost skills and confidence.
Microsoft, Google, Oracle, Cloud Big Data Technology, American Express, Cisco systems, Bank of America, etc.
Everyone including software engineers, data analysts, software developers, and data scientists may benefit from the Python certification course online. And this is the reason why plenty of institutes offer online python training these days. However, to increase your chances of getting hired you should join the best provider of Python.
Croma Campus is the most considerable choice where the Python Online Training in India is designed in such a way that everyone can benefit from it at different levels like beginners, intermediates, advanced workforce, etc. Our enriched study materials help you in preparing for Python job interviews.
Also, we will give you a set of top Python Online Training in India interview questions to evaluate your skills. Our live sessions help to improve your communication skills and you can clear your doubts quickly. It is all that is needed for Python job interviews and to get hired by the top industries listed above.
This specific course gives you adequate learning to clear any accreditation exam effectively. Once your Practical Python Training is finished, you have to complete a project to get qualified for the certification.
You need to finish the task effectively and it will be audited by our specialists later to entitle you as a Certified Developer, Administrator, or Solution Architect. At the end, you will be given a training certificate as a valid proof of your skills.
To be a great programmer, this respective course can surely help you to gain the relevant skills and knowledge base. All you need is a graduation to be eligible for the Python training. A lot of people have already joined Croma Campus for the online Python program. And it is your turn now!
Why should you learn Python?
Python is the most popular programing language.
Python is widely used in various business sectors.
Surpassed out java due to its specifications.
An inevitable part of Data Analytics which is growing out.
It is easy to learn & write this programming language.
Plenary for Python Certification Training
| Track | Week Days | Course Duration | Fast Track |
| --- | --- | --- | --- |
| Course Duration | 25-30 Days | 8 Weekends | 8 Days |
| Hours | 1 Hrs. Per Day | 2 Hrs. Per Day | 6+ Hrs. Per Day |
| Training Mode | Classroom/Online | Classroom/Online | Classroom/Online |
Want To Know More About
This Course
Program fees are indicative only* Know more
Program Core Credentials

Trainer Profiles
Industry Experts

Trained Students
10000+

Success Ratio
100%

Corporate Training
For India & Abroad

Job Assistance
100%
BATCH TIMING
As per your requirement
FOR QUERIES, FEEDBACK OR ASSISTANCE
Contact Croma Campus Learner Support
Best of support with us
WhatsApp (For Call & Chat)
Python Certification Training Programs
Python Certification Training Programs
Need Customized curriculum?
Mock Interviews
Prepare & Practice for real-life job interviews by joining the Mock Interviews drive at Croma Campus and learn to perform with confidence with our expert team.
Not sure of Interview environments? Don't worry, our team will familiarize you and help you in giving your best shot even under heavy pressures.
Our Mock Interviews are conducted by trailblazing industry-experts having years of experience and they will surely help you to improve your chances of getting hired in real.
How Croma Campus Mock Interview Works?

Projects
Validate your skills and knowledge by working on industry-based projects that includes significant real-time use cases.
Gain hands-on expertize in Top IT skills and become industry-ready after completing our project works and assessments.
Our projects are perfectly aligned with the modules given in the curriculum and they are picked up based on latest industry standards.
Add some meaningful project works in your resume, get noticed by top industries and start earning huge salary lumps right away.
self assessment
Learn, Grow & Test your skill with Online Assessment Exam to achieve your Certification Goals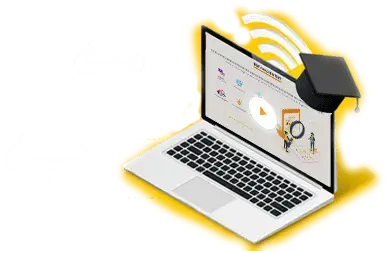 Croma Campus is the well-known Python Online Training in India with high-tech organization and lab facilities. We also provide online access to servers so that applicants will tool the projects at their home simply. Croma Campus mentored more than 3000+ candidates with Python Online Certification Training at a very sensible fee. The course curriculum is modified as per the must of candidates/corporate.
Croma Campus associated with top organizations like HCL, Wipro, Dell, Birlasoft, TechMahindra, TCS, IBM, etc. make us capable to place our students in top MNCs across the globe. After completion of 70% training course content, we will arrange the interview calls to students & prepare them for F2F interaction.
The Python Online Institute is committed to the development of an independent global standard in Python Online programming certification, which will allow programming specialists, software developers, and IT professionals from all over the world to assess and document their programming skills objectively, and to gain recognition for their expertise.
The ways to connect Croma Campus. Phone number: +91-120-4155255, +91-9711526942
Address: G-21, Sector-03, Noida (201301) Email: - [email protected]
Career Assistance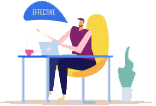 - Build an Impressive Resume
- Get Tips from Trainer to Clear Interviews
- Attend Mock-Up Interviews with Experts
- Get Interviews & Get Hired
+
Are you satisfied with our Training Curriculum?
Enroll Now
If yes, Register today and get impeccable Learning Solutions!.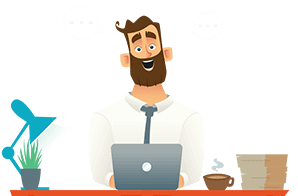 Instructor-led Sessions
The most traditional way to learn with increased visibility,monitoring and control over learners with ease to learn at any time from internet-connected devices.
Real-life Case Studies
Case studies based on top industry frameworks help you to relate your learning with real-time based industry solutions.
Assignment
Adding the scope of improvement and fostring the analytical abilities and skills through the prefect piece of academic work.
Lifetime Access
Get Unlimited access of the course throughout the life providing the freedom to learn at your own pace.
24 x 7 Expert Support
With no limits to learn and in-depth vision from all-time available support to resolve all your queries related to the course.

Certification
Each certification associated with the program is affiated with the top universities providing edge to gain epitome in the course.
Training Certification
Earn your certificate
Your certificate and skills are vital to the extent of jump-starting your career and giving you a chance to compete in a global space.
Share your achievement
Talk about it on Linkedin, Twitter, Facebook, boost your resume or frame it- tell your friend and colleagues about it.
Video Reviews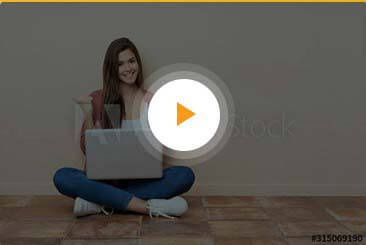 Corporate Training at Croma Campus helped our employees in getting all the required skills through an organized method of instructions. It was truly amazing getting associated with Croma campus with the amazing content delivery and constant support.
Mr. Rajiv Kumar
Manager at Genpact
Batch-2020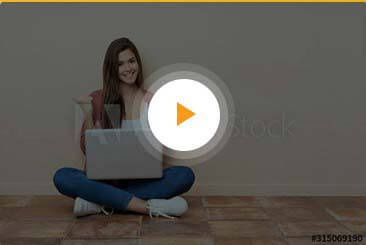 Through corporate training at Croma campus, our employees got all capabilities and knowledge that is required to achieve company goals and success. Furthermore, the training also helped in improving teamwork, employee's satisfaction, retention, and more.
Mr. Abhishek Sharma
Manager at Tech Mahindra
Batch - 2021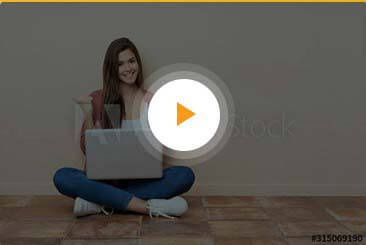 Adding skills and certifications to employers' resume was a wise decision that helped us to increase our revenue by 200 percent and also improved our reputation in terms of quality and on-time delivery.
Mr. Vikram Singh
Manager at hCentive
Batch-2021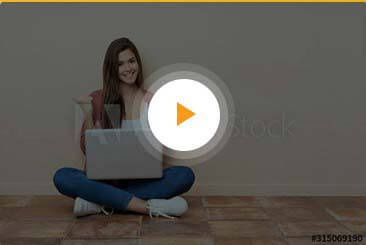 Croma Campus is the best place to learn with amazing support and customer services. The team is always ready to help and assist. They helped me to understand all salesforce concept and today I am working as a Salesforce Professional in a leading industry.
Mrs. Shreya Saxena
Training in Salesforce
Batch-2022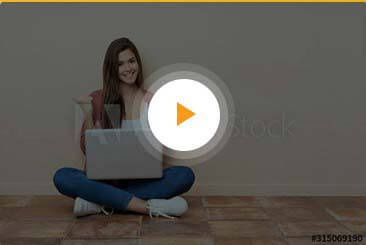 I did complete two courses from Croma Campus. One was web designing and the other was PHP. The mentors are so skillful and knowledgeable. They helped me to learn all concepts with ease without any hassle and I am highly satisfied with my choice.
Mr. Tarun Gupta
Training in PHP
Batch-2021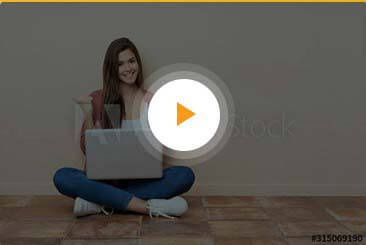 Earlier, I was not sure how online training can help in building a career but the career assistance and mentorship at Croma was so good that I would like to recommend everyone to join the Croma Learning Campus and boost your confidence level too..
Mr. Siddharth Sharma
Training in Software Testing
Batch-2021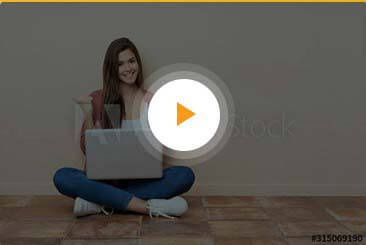 I am a Data Science professional and working with a leading IT industry for more than 15 years. I do have practical exposure to different Data Science services and technologies. I love to teach people having aspiring minds.
Mr. Anurag Mishra
Specialization in Data Science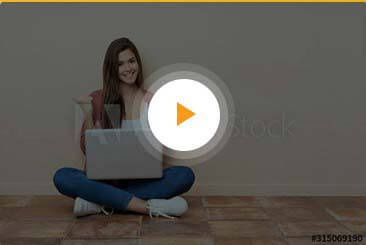 I am a Data Analytics professional with over 10 years of experience. I am associated with Croma campus from last two years. I have trained hundreds of students and guided them towards their career goals and enhancements.
Mr. Tanveer
Specialization in Data Analytics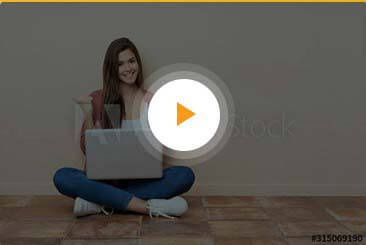 I am a Cloud Computing expert with more than 12 years of experience in an MNC. Till date, I have trained and mentored hundreds of students and professionals globally. Working at Croma is an enriching experience and a wonderful journey too.
Mr. Vikash Jha
Specialization in Cloud Computing