Salesforce is not a new name in the IT industry but it was ranked number one for 5-6 years together with wider career options and a promising career graph. Industries that are using Salesforce are actively recruiting people having the right skillset in the Salesforce domain. You have to be sure that you are confident enough to handle all the job role and responsibilities well and there is nothing that can stop from getting successful.
Now, you must be wondering how to master Salesforce skills, especially at a beginner level. Well, the Salesforce training in Gurgaon is just the right option to gain all essential skills either you are a fresher who wants to start with the first job in the Salesforce space or you are experienced who want to switch to the Salesforce domain.
Our Salesforce placement course prepares you for different Salesforce roles as per your interest. You will learn about cloud concepts, Salesforce fundamentals, create a salesforce account, and start practicing right away.
Being the top Salesforce training institute in Gurgaon, we help you to learn technical concepts at the later stage that include Salesforce Lightning, workflows, triggers, role hierarchies, salesforce objects, salesforce app builder, force.com platform, dashboards, report generation, Salesforce Lightning, Salesforce implementation, Salesforce integration, and more.
The objective of this Salesforce placement course is to help you gain all the fundamentals skills that are considered mandatory to start in the Salesforce space.

You will learn to configure and manage salesforce accounts and practice all Salesforce concepts practically.

The Salesforce certification course in Gurgaon ensures job success on the successful completion and you will get access to professional study materials too.

Moving further, you will get to know about various Salesforce clouds, offerings, know about data models in salesforce, salesforce security models, Salesforce Lightning concepts, integration, and a step-by-step guide to successful Salesforce implementation.

Also know about Salesforce triggers, workflows, apex classes, salesforce users, objects, automation concepts, app builder concepts, force.com platform, and more.

If you want to know about Salesforce development then register for the salesforce developer course and learn all about salesforce apps from scratch.

Being a trusted Salesforce training in Gurgaon, we help you to gain all administration and development skills as per your career goals.
When you will look at the salary trends in the Salesforce domain, it is really HUGE and attractive. Once you gain the right skills and confidence with Salesforce online training, you are eligible to apply for multiple job openings and various Salesforce roles, as per your interests and career goals.
Based on the stats given on Indeed, Salesforce professionals usually earn between $80K to $120K as per your skillset and company you have to chosen to work for. If you choose to work on-site especially in Canada or the USA, you will get better hikes on your packages. Additionally, you can claim extra as a certified Salesforce professional.
Being the leading Salesforce training institute in Gurgaon, we help you in getting placed and grab good salary packages as a beginner or expert professional.
You must be wondering what can be the career growth on the completion of the Salesforce certification course in Gurgaon.

You will get a chance to work on various Salesforce profiles including Salesforce Developer, Salesforce Administrator, Salesforce Architect, and Salesforce Consultant, Salesforce Service Cloud Expert, Salesforce Sales Cloud Expert, Salesforce Einstein professional, and more.

Get different salary packages for each of the profiles with amazing career growth and an exponential career graph too.

You would become eligible to apply for the certification exam and gain credentials that are noticed worldwide and get a chance to improve your career immensely.

Being an eminent Salesforce training institute in Gurgaon, we help you with placement assistance, resume building, and giving interview tips too.
Salesforce database is growing almost every day in terms of users, popularity, and career options. So, it would never be wrong to opting for salesforce either for development or choosing salesforce as the career option. The only thing is that you must be skilled enough and complete at least one Salesforce certification course in Gurgaon before you start applying for the jobs.

Salesforce has been the most amazing career option with 4.2 M job openings by 2022.

Salesforce is the number one CRM system out of all cloud-based systems available so far.

The platform enjoys a market share of 19.7% or even more as per Gartner stats.

The annual growth of CRM is also attractive and it is growing constantly.

There are 70K+ job openings noticed in the USA alone as per Indeed.

Today, when you can realize the adoption of the platform everywhere around, the career options are equally exciting. With Salesforce Training in Gurgaon, you can witness unexpected career growth and a brighter future scope ahead.
Moving ahead, our Salesforce certification course makes you industry-ready and prepares you for leading industries as per their job roles. Salesforce is a vast platform and it has various offerings and segments to work on. You can choose to work in a particular direction and grow your career in the same lane.
Being the prominent Salesforce training institute in Gurgaon, we help you to know about all Salesforce clouds, salesforce offerings, and all essential cloud skills. We help you to stay competitive as well through proper training and guidance. Moving ahead, you will get tips to clear your certification exam in the first attempt and gain credentials that are noticed by top recruiters worldwide.
If you a serious learner, you must be curious to know about roles and responsibilities in Salesforce. Keep in mind, roles and responsibilities usually vary as per your profile. Let us see what are some duties if you start working in the salesforce space after completing the Salesforce course in Gurgaon.

It does not matter which profile you choose but you should be sound enough about basic concepts and Salesforce fundamentals.

The next promising option is Salesforce Admin where you have to focus on configurations, customizations, and setting user profiles or permissions.

If you choose Salesforce development as the career option then you should know about the Force.com platform and how to design apps from scratch.

For a Salesforce consultant, communication skills and analytical skills matter the most, even if you are not technically sound.

Being an eminent Salesforce training institute in Gurgaon, we prepare for all these profiles and you can manage all roles and responsibilities well as a skilled Salesforce professional.
IBM, Bank of America, Deloitte, Hershey, American Red Cross, Accenture, Amazon, Flipkart, Snapdeal, Microsoft, Google, Infosys, NETFLIX, FEDEX, American Express, Cognizant, are some of the leading industries using Salesforce CRM successfully.
You must be interested in knowing about top industries where you can work after completing the Salesforce training course in Gurgaon. So, we have prepared a list after research and you can start working with these industries, once you become enough skilled and competent. Being a trusted Salesforce training institute in Gurgaon, we make sure that you are industry-ready and capable enough in handling interviews even if they are highly technical.
In the end, you will get a completion certificate, once your Salesforce certification training is completed. We strongly recommend you to attempt at least one certification on the completion of training to make yourself more eligible for industries worldwide.
When the demand for the skilled and trained resources is so HUGE, don't miss the chance to start a never-ending career with us right away. We wish you all the very best for an amazing career ahead!
Why should you learn Salesforce?
In India, a Salesforce professional earns between ₹ 2.5 Lakhs to ₹ 11.2 Lakhs.
Likewise, in the US, a skilled Salesforce candidate makes $110869 per year.
In places like London, they make around an average of £45,981 per year.
Salesforce Training has a global scope and will open various doors for you.
This valuable certification will also uplift your career graph in numerous ways.
Plenary for Salesforce Certification Training
| Track | Week Days | Course Duration | Fast Track |
| --- | --- | --- | --- |
| Course Duration | 20-25 Days | 8 Weekends | 8 Days |
| Hours | 1 Hrs. Per Day | 2 Hrs. Per Day | 6+ Hrs. Per Day |
| Training Mode | Classroom/Online | Classroom/Online | Classroom/Online |
Want To Know More About
This Course
Program fees are indicative only* Know more
Program Core Credentials

Trainer Profiles
Industry Experts

Trained Students
10000+

Success Ratio
100%

Corporate Training
For India & Abroad

Job Assistance
100%
BATCH TIMING
As per your requirement
FOR QUERIES, FEEDBACK OR ASSISTANCE
Contact Croma Campus Learner Support
Best of support with us
WhatsApp (For Call & Chat)
Salesforce Certification Training Programs
Salesforce Certification Training Programs
Need Customized curriculum?
Mock Interviews
Prepare & Practice for real-life job interviews by joining the Mock Interviews drive at Croma Campus and learn to perform with confidence with our expert team.
Not sure of Interview environments? Don't worry, our team will familiarize you and help you in giving your best shot even under heavy pressures.
Our Mock Interviews are conducted by trailblazing industry-experts having years of experience and they will surely help you to improve your chances of getting hired in real.
How Croma Campus Mock Interview Works?

Projects
Validate your skills and knowledge by working on industry-based projects that includes significant real-time use cases.
Gain hands-on expertize in Top IT skills and become industry-ready after completing our project works and assessments.
Our projects are perfectly aligned with the modules given in the curriculum and they are picked up based on latest industry standards.
Add some meaningful project works in your resume, get noticed by top industries and start earning huge salary lumps right away.
self assessment
Learn, Grow & Test your skill with Online Assessment Exam to achieve your Certification Goals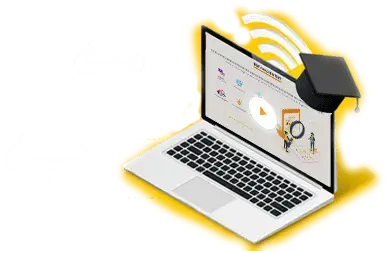 It depends on the type of training and the module you have opted for. You can master Salesforce Admin in just three-four months while if you go for the Salesforce Developer, it will take longer. However, it also depends on your choice of institute. Institutes like Croma Campus makes it easy to learn a skill in a quick and easy way.
It is a vast field and there are a lot of things to understand. However, it is not as difficult as other technical certifications. With proper guidance and insights from the institute, you will learn things quickly and comprehensively.
Croma Campus offers two live projects that hone your skill and makes you comfortable with every concept.
Croma Campus is the finest Salesforce Training Institute in Gurgaon. One of the features of the institute is flexibility. It offers a variety of training formats such as self-paced, online, and classroom.
Salesforce is quite easier to learn than other core programming languages. It provides a no-code and low-code approach in application development. Therefore, core competency in all programming concepts, but it is essential to understand the functions entailed in the tool thoroughly.
Career Assistance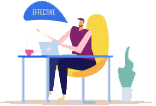 - Build an Impressive Resume
- Get Tips from Trainer to Clear Interviews
- Attend Mock-Up Interviews with Experts
- Get Interviews & Get Hired
+
Are you satisfied with our Training Curriculum?
Enroll Now
If yes, Register today and get impeccable Learning Solutions!.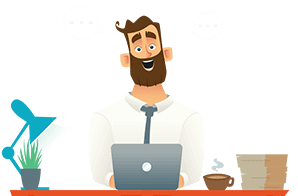 Instructor-led Sessions
The most traditional way to learn with increased visibility,monitoring and control over learners with ease to learn at any time from internet-connected devices.
Real-life Case Studies
Case studies based on top industry frameworks help you to relate your learning with real-time based industry solutions.
Assignment
Adding the scope of improvement and fostring the analytical abilities and skills through the prefect piece of academic work.
Lifetime Access
Get Unlimited access of the course throughout the life providing the freedom to learn at your own pace.
24 x 7 Expert Support
With no limits to learn and in-depth vision from all-time available support to resolve all your queries related to the course.

Certification
Each certification associated with the program is affiated with the top universities providing edge to gain epitome in the course.
Training Certification
Earn your certificate
Your certificate and skills are vital to the extent of jump-starting your career and giving you a chance to compete in a global space.
Share your achievement
Talk about it on Linkedin, Twitter, Facebook, boost your resume or frame it- tell your friend and colleagues about it.
Video Reviews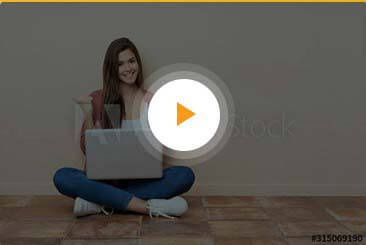 Corporate Training at Croma Campus helped our employees in getting all the required skills through an organized method of instructions. It was truly amazing getting associated with Croma campus with the amazing content delivery and constant support.
Mr. Rajiv Kumar
Manager at Genpact
Batch-2020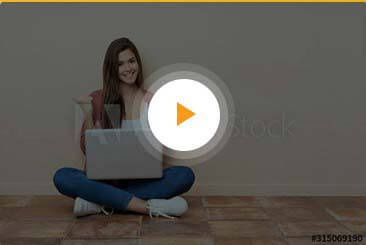 Through corporate training at Croma campus, our employees got all capabilities and knowledge that is required to achieve company goals and success. Furthermore, the training also helped in improving teamwork, employee's satisfaction, retention, and more.
Mr. Abhishek Sharma
Manager at Tech Mahindra
Batch - 2021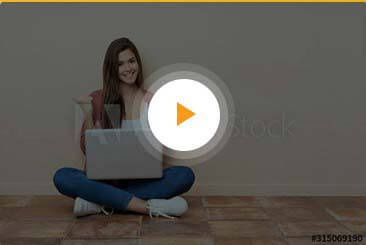 Adding skills and certifications to employers' resume was a wise decision that helped us to increase our revenue by 200 percent and also improved our reputation in terms of quality and on-time delivery.
Mr. Vikram Singh
Manager at hCentive
Batch-2021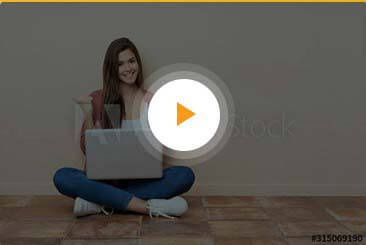 Croma Campus is the best place to learn with amazing support and customer services. The team is always ready to help and assist. They helped me to understand all salesforce concept and today I am working as a Salesforce Professional in a leading industry.
Mrs. Shreya Saxena
Training in Salesforce
Batch-2022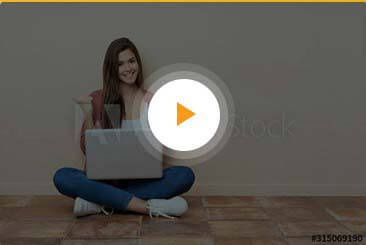 I did complete two courses from Croma Campus. One was web designing and the other was PHP. The mentors are so skillful and knowledgeable. They helped me to learn all concepts with ease without any hassle and I am highly satisfied with my choice.
Mr. Tarun Gupta
Training in PHP
Batch-2021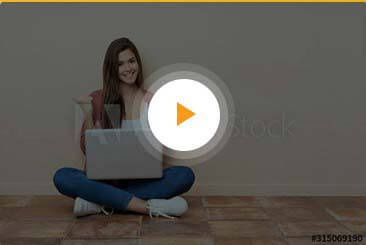 Earlier, I was not sure how online training can help in building a career but the career assistance and mentorship at Croma was so good that I would like to recommend everyone to join the Croma Learning Campus and boost your confidence level too..
Mr. Siddharth Sharma
Training in Software Testing
Batch-2021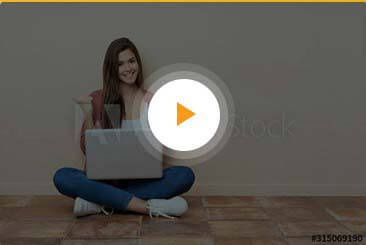 I am a Data Science professional and working with a leading IT industry for more than 15 years. I do have practical exposure to different Data Science services and technologies. I love to teach people having aspiring minds.
Mr. Anurag Mishra
Specialization in Data Science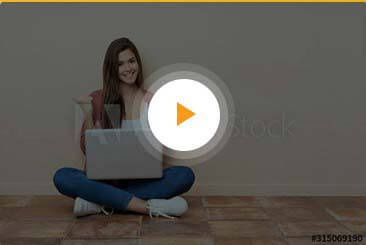 I am a Data Analytics professional with over 10 years of experience. I am associated with Croma campus from last two years. I have trained hundreds of students and guided them towards their career goals and enhancements.
Mr. Tanveer
Specialization in Data Analytics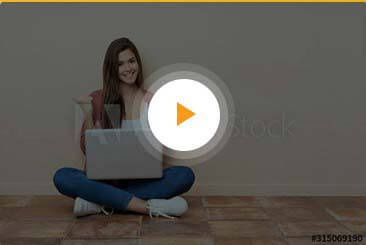 I am a Cloud Computing expert with more than 12 years of experience in an MNC. Till date, I have trained and mentored hundreds of students and professionals globally. Working at Croma is an enriching experience and a wonderful journey too.
Mr. Vikash Jha
Specialization in Cloud Computing