ISTQB (International Software Testing Qualifications Board) certification is your passport to the world of software testing. Whether you're starting your career or a seasoned professional, ISTQB certification offers a range of benefits to enhance your software testing expertise.
Embrace the world of software testing, gain international recognition, and open doors to career opportunities. ISTQB certification in Pune is your path to excellence in software testing. With a complete knowledge of ISTQB certification price or fee, it is easy to make a wise decision as per your requirements.
As the businesses are growing the need for ISTQB professionals is increasing accordingly. As it offers high level services to customers eventually increasing the brand value and revenue. Below points shows why doing this certification is in demand:

Global Recognition: ISTQB is globally recognized, expanding your career prospects worldwide.

Skill Enhancement: Gain in-depth knowledge of software testing practices.

Career Advancement: Open doors to high-paying positions and better job opportunities.

Industry Standard: Many employers seek ISTQB-certified professionals for quality testing.

Professional Credibility: Establish yourself as a trusted resource in the field.
Following are the various levels in the ISTQB Certification:

Foundation Level: This entry-level certification is suitable for newcomers to software testing. It covers the fundamentals of software testing and prepares you for more advanced certifications.

Advanced Level: The advanced level certification is designed for experienced testers and covers in-depth topics such as test management, test analysis, and test design.

Expert Level: Expert-level certifications focus on specific areas of software testing, offering specialization in various aspects of testing.

Agile Tester Extension: This extension certification is designed for testers working in Agile environments. It covers Agile testing practices and principles.

Performance Testing: As the name suggests, this certification focuses on performance testing, including load testing and stress testing.

Mobile Application Testing: With the growing importance of mobile applications, this certification caters to professionals involved in testing mobile apps.
The ISTQB course aims to provide learners with the knowledge and skills necessary to become proficient software testers. Course objectives include:

Data Handling Skills: Proficiency in structured and unstructured data across diverse business settings.

Informed Decision-Making: Effective data utilization for informed strategic decisions.

Comprehensive Skill Set: Mastery of tools, algorithms, data modeling, and in-depth data analysis.

Diverse Learning: Covering statistics, computer science, data analytics, and programming languages.

Advanced Topics: Exploring big data technologies, machine learning, AI, and deep learning.
ISTQB certification in Pune can significantly boost your career prospects in the field of software testing. As Pune is a prominent IT hub, there is a high demand for skilled software testers. With ISTQB certification, you gain a competitive edge, making you a preferred choice for employers. You can expect career growth opportunities in various roles, including software tester, test analyst, quality assurance engineer, and test manager. The certification demonstrates your expertise in software testing methodologies and principles, increasing your earning potential and opening doors to exciting job prospects in Pune's thriving IT industry.
ISTQB certification provides a strong foundation for continuous learning and specialization in various testing domains. As you gain experience, you can explore fields like automation testing, performance testing, security testing, and more. Pune's dynamic IT environment offers diverse opportunities for specialization, allowing you to tailor your career path to your interests and skills. Whether you aspire to become a test lead, QA manager, or testing consultant, ISTQB certification lays the groundwork for a successful and fulfilling career in Pune's software testing industry.
Here is a quick idea of ISTQB Certification Fees based on different levels for Courses.

Foundation Level: INR 5,000 - INR 7,000

Advanced Level: INR 15,000 - INR 20,000

Expert Level: INR 30,000 - INR 40,000

Extensions: INR 10,000 - INR 15,000
Below are some price ranges for the ISTQB Certification in Pune:

Training Courses: INR 10,000 - INR 25,000, depending on the level and duration.

Study Materials: Official materials cost INR 2,000 - INR 5,000.

Retake Fees: Applicable if you don't pass the exam on your first attempt.

Time and Effort: Recognize the value of the time and effort invested in preparation.
Some of the top areas to hire ISTQB certified professionals include:

IT Sector: IBM, Microsoft, Google, Infosys, and more.

Healthcare and Medical Sector: High demand for data professionals.

Banking & Finance: Utilized for risk assessment, fraud detection, and insights.

Transportation: Optimizing routes, logistics, and services.

Travel Industry: Enhancing customer experiences and personalization.

eCommerce: Improving user experiences and boosting sales.

Media & Entertainment: Enhancing content recommendation and user engagement.

Non-Profit Industries: Driving social impact and optimizing operations.

Insurance Sector: Analyzing risks, setting premiums, and predicting claims.
Choosing the right ISTQB course can be daunting. Following are some points to keep in mind while search for the certification:

Experience: Your level of experience in software testing plays a vital role in deciding which certification to pursue. If you are new to testing, start with the Foundation Level.

Career Goals: Determine your career goals and which certification aligns with your desired job role and responsibilities.

Skillset: Assess your skills and expertise. Choose a certification that challenges you and allows you to grow in your area of interest.

Job Requirements: Some employers may specify certain ISTQB certifications as job requirements, so check the job market for relevant certifications.

Training: Consider whether you will take advantage of training courses, as they can influence your choice.
After obtaining ISTQB certification, individuals can pursue various job profiles in the software testing and quality assurance field. Some of the job profiles that are accessible to certified ISTQB professionals include:

Software Tester / QA Tester: As a software tester, you will be responsible for analyzing software, identifying defects, and ensuring that it meets quality standards.

Test Engineer: Test engineers focus on creating and executing test plans and strategies to verify software functionality. They also develop automated test scripts, evaluate test results, and provide feedback for quality improvements.

Quality Assurance Analyst: Quality assurance analysts are responsible for monitoring and maintaining the quality of software products. They review requirements, design test plans, execute test cases, and report defects to ensure that the software aligns with specified criteria.

Automation Test Engineer: Automation test engineers use automation tools and scripting languages to create automated test scripts. They conduct performance testing, regression testing, and stress testing to enhance the efficiency and accuracy of the testing process.

Test Lead / Test Manager: Test leads or managers oversee the testing process, including test planning, resource allocation, and test execution. They also manage the testing team, track progress, and report test results to stakeholders.

Test Consultant: Test consultants offer their expertise to various organizations, helping them improve their software testing processes. They may assess testing strategies, recommend improvements, and provide guidance on best practices.

Test Architect: Test architects design the overall testing architecture and framework for projects. They define test strategy, choose testing tools, and provide technical leadership for complex testing solutions.

Performance Test Engineer: Performance test engineers specialize in evaluating how software applications perform under different conditions, such as load, stress, and scalability testing. They identify performance bottlenecks and suggest optimizations.

ISTQB certification enhances your credibility in these job roles and can lead to higher earning potential and career growth in the software testing and quality assurance industry. The specific job opportunities available may vary based on your experience, specialization, and the specific ISTQB certification level you've obtained.
After completing the ISTQB certification course at our Pune training institute, you'll receive your certification. This recognition is achieved by completing course projects and skill assessments at various stages.
It's always a wise decision to have a career plan, regardless of where you are in your IT career. So, don't delay and consider our comprehensive ISTQB certification training in Pune.
Why should you learn ISTQB?
Boosts your career prospects in the domain of software testing.
Helps out in the validation of skills in terms of employers.
You can climb the ladder of success after ISTQB certification.
Assist in adapting to a new environment for reaching new heights.
Helps out in increasing business efficiency by completing projects on time.
Plenary for ISTQB Certification Training
| Track | Week Days | Weekends | Fast Track |
| --- | --- | --- | --- |
| Course Duration | 40-45 Days | 7 Weekends | 8 Days |
| Hours | 1 Hrs. Per Day | 2 Hrs. Per Day | 6+ Hrs. Per Day |
| Training Mode | Classroom/Online | Classroom/Online | Classroom/Online |
Want To Know More About
This Course
Program fees are indicative only* Know more
Program Core Credentials

Trainer Profiles
Industry Experts

Trained Students
10000+

Success Ratio
100%

Corporate Training
For India & Abroad

Job Assistance
100%
BATCH TIMINGS
ISTQB Certification Training Upcoming Batches
Take class during weekdays and utilize your weekend for practice.
Get regular training by Industry Experts.
Get Proper guidance on certifications.
Register for Best Training Program.
10% OFF
Running lack of time? Join Fastrack classes to speed up your career growth.
Materials and guidance on certifications
Register for Best Training Program.
Take class during weekdays and utilize your weekend for practice.
Get regular training by Industry Experts.
Get Proper guidance on certifications.
Register for Best Training Program.
10% OFF
Take class during weekdays and utilize your weekend for practice.
Get regular training by Industry Experts.
Get Proper guidance on certifications.
Register for Best Training Program.
10% OFF
More Suitable for working professionals who cannot join in weekdays
Get Intensive coaching in less time
Get Proper guidance on certifications.
Register for Best Training Program.
10% OFF
More Suitable for working professionals who cannot join in weekdays
Get Intensive coaching in less time
Get Proper guidance on certifications.
Register for Best Training Program.
10% OFF
Timings Doesn't Suit You ?
We can set up a batch at your convenient time.
FOR QUERIES, FEEDBACK OR ASSISTANCE
Contact Croma Campus Learner Support
Best of support with us
WhatsApp (For Call & Chat)
CURRICULUM & PROJECTS
ISTQB Certification Training
Software testing is an essential component of software development process. It helps to build complex product solutions with top-quality. The software testing is utilized by every branch of IT industry. Hence, the companies are always looking for skilled and qualified QA testers that can work efficiently.

Software Testing Types / Methodology

Quality Assurance and Quality Control

Mobile Application Testing

Automation Testing Using Selenium 4.0
Get full course syllabus in your inbox
Software Testing Fundamentalsn
Introduction

How to perform the Testing
Software Testing Terminologies

Mistakes, Faults, Bugs & Failures

Debugging & Root Cause Analysis

Verification & Validation
Quality Assurance & Quality Control

What is Quality Assurance

Quality Assurance vs Quality Control
Software Testing as a Career

Best testing practices used in Software Industry

Job Responsibilities of a Software Tester

Why choose Software Testing as a career

How training can help you to become a Software Tester
Get full course syllabus in your inbox
Software Development Life Cycle (SDLC)

Software Requirement and Analysis

Software Requirement Design

Software Testing Life Cycle (STLC)

Test Result Analysis / Defect Analysis

Software Testing Models

RAD (Rapid Application Development)
Get full course syllabus in your inbox
Introduction to Agile - Principles & Methodology Overview:This module introduces the Agile Methodology and the differences between traditional and agile development. Key Agile principles are explored along with a step-by-step process on how to develop project teams, including the three roles of Scrum. Sprint planning and Release.
User Stories & Agile Testing: In this module you will be introduced to User Stories and Agile Testing as they relate to the Agile Methodology. Topics of discussion will include writing and prioritizing effective User Stories along with identifying differentagile testing methods.
Agile Project Management: This module discusses Agile Project Management, ncluding how to update product backlog, identify reasons for change,manage risk, communicate change in requirements and apply best practices for iterative management.
Get full course syllabus in your inbox
White Box Testing

White box Testing from Memory Point of View

White box Testing from Performance Point of View
Black Box Testing

Equivalence partitioning.

State Transition Testing.
System Testing

Software Architecture and Testing

Client Server Application
Acceptance Testing

Smoke Testing/Sanity Testing/Dry Run
Globalization Testing

Internationalization Testing
Test Case Designing & Development

Introduction to Test Case

Test Case Design Techniques

Procedure to Write and Execute Test Case
Get full course syllabus in your inbox
Bug/Defect Management

Bug Tracking through Tool (Jira/Bugzilla)
Testing Schedule

Suspension/Resumption Criteria
Test & Defect Management Tools & Process

Defect Report/Incident Report
Get full course syllabus in your inbox
Get full course syllabus in your inbox
Get full course syllabus in your inbox
Quality Assurance and Quality Control
Projects

Mobile Application Project

Compatibility Testing Project
Get full course syllabus in your inbox
Fundamentals of Testing

The Psychology of Testing
Testing Throughout the Software Development Lifecycle

Software Development Lifecycle Models
Test Techniques

Categories of Test Techniques

Black-box Test Techniques

White-box Test Techniques

Experience-based Test Techniques
Test Management

Test Planning and Estimation

Test Monitoring and Control
Mobile Testing Introduction

Overview of Mobility Testing

Mobile Application Development Process

Introduction to various Mobile platforms

Introduction to Various Apps, Mobile App, Web based App, Native App, Hybrid App.
Mobile Testing Strategy

Mobile Cloud Computing (Remote Real Devices)

Installation and un- installation of Android Emulator
Mobile Testing Approach

Mobility Application – Test Approach/Phases

Test Execution and Defect tracking

Test Reports and Acceptance
Mobile Testing Scope

Device Conformance Testing

Mobile Browser Compatibility Testing
Get full course syllabus in your inbox
Introduction

What is Database Management System (DBMS)
Datatypes and Constraints
Statements in SQL

Data Definition Language (DDL)

Data Manipulation Language (DML)

Transaction Control Language (TCL)

Data Control Language (DCL)

Data Query Language (DQL)
Software installation

Installing and set up of Software
Data Query Language (DQL)
Sub Query

Introduction to Statistics for Analytics

Introduction to Sub Query

Query Writing and Execution
Pseudo Columns

Introduction on Pseudo Columns
Data Definition Language (DDL)
Data Manipulation Language (DML)
Transaction Control Language (TCL)
Data Control Language (DCL)
Normalization

Introduction to Normalization
Get full course syllabus in your inbox
Introduction to Programming

Keywords, Identifiers, Variables

Interactive programs in java using Scanner
Introduction to Programming

Global and local variables
Java Built-in Packages and API

String, String Buffer and String Builder

Threads and multithreading

Java Collection Frameworks
Get full course syllabus in your inbox
Automation Testing

What is Automation Testing

When we Switch to Automation Testing

Why Automation testing /Advantages
Seleniumv4.0

Why Selenium / Advantages

What all OS, Browsers, and Programming Languages it Support
Selenium Web Driver:

Selenium WebDriver is a collection of open-source APIs which are used to automate the testing of a web application.

Java-Selenium Architecture

Basic Selenium Program to Open and close Browser

Runtime Polymorphism Program in Selenium

WebDriver abstract methods

Xpath, its Types and cases

Handling Multiple Elements

Handling Synchronisation issue by using implicitly Wait and Explicitly Wait

Handling Dropdown (static and dynamic)

Handling Keyboard and Mouse Actions

Handling Disabled Element

Performing Scroll down Action

Web Element Interface Methods

Handling Popups (web-based and Window-based)

Handling New Windows/New Tabs
Automation Framework (Data Driven, Keyword Driven & Method Driven)

Stages and Types of Frameworks

Explanation of Hybrid Framework with a Combination of
TestNG

TestNG Flags and Annotations

Data driven through Data Provider

Distributed Parallel Execution

Cross Browser Parallel Execution
Modular Frameworks:

Modular framework is like creation of small, independent scripts that represents

modules, sections, and functions of the application under test. Testers use Modular

testing framework to divide an application into multiple modules and create test
Hybrid Framework:

Hybrid Driven Framework is a mix of both the Data-Driven and Keyword Driven frame works. In this case, the keywords as well as the test data, are externalized. Keywords

are stored in a separate Java class file and test data can be maintained in a propert

ies file or an Excel file

Hybrid Framework Architecture

Introduction to Maven, GitHub and Jenkins

TestCore class which loads Xls file, run selenium server through code and do other initialization

Object.Properties file to store Xpaths

Generating Application and Selenium Logs

Running Framework Automation through Maven
Get full course syllabus in your inbox
Need Customized curriculum?
Mock Interviews
Prepare & Practice for real-life job interviews by joining the Mock Interviews drive at Croma Campus and learn to perform with confidence with our expert team.
Not sure of Interview environments? Don't worry, our team will familiarize you and help you in giving your best shot even under heavy pressures.
Our Mock Interviews are conducted by trailblazing industry-experts having years of experience and they will surely help you to improve your chances of getting hired in real.
How Croma Campus Mock Interview Works?

Projects
Validate your skills and knowledge by working on industry-based projects that includes significant real-time use cases.
Gain hands-on expertize in Top IT skills and become industry-ready after completing our project works and assessments.
Our projects are perfectly aligned with the modules given in the curriculum and they are picked up based on latest industry standards.
Add some meaningful project works in your resume, get noticed by top industries and start earning huge salary lumps right away.
Request more informations
self assessment
Learn, Grow & Test your skill with Online Assessment Exam to achieve your Certification Goals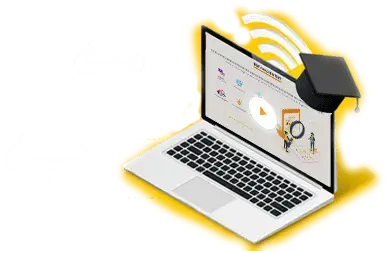 Croma Campus offers comprehensive ISTQB Certification training with expert guidance and hands-on experience, ensuring you are job-ready.
Upon course completion, you'll have proficiency in software testing, quality assurance, and ISTQB best practices, setting you up for a successful testing career.
No, there are no specific prerequisites for joining our ISTQB Certification classes. We welcome learners from various backgrounds.
Your earning potential is significant, dependent on your skill level and location.
Yes, we provide placement support to help you secure a job and kick-start your testing career in Pune.
Career Assistance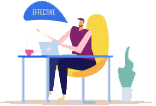 - Build an Impressive Resume
- Get Tips from Trainer to Clear Interviews
- Attend Mock-Up Interviews with Experts
- Get Interviews & Get Hired
Are you satisfied with our Training Curriculum?
If yes, Register today and get impeccable Learning Solutions!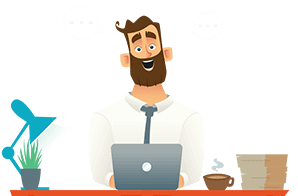 Instructor-led Sessions
The most traditional way to learn with increased visibility,monitoring and control over learners with ease to learn at any time from internet-connected devices.
Real-life Case Studies
Case studies based on top industry frameworks help you to relate your learning with real-time based industry solutions.
Assignment
Adding the scope of improvement and fostering the analytical abilities and skills through the perfect piece of academic work.
Lifetime Access
Get Unlimited access of the course throughout the life providing the freedom to learn at your own pace.
24 x 7 Expert Support
With no limits to learn and in-depth vision from all-time available support to resolve all your queries related to the course.

Certification
Each certification associated with the program is affiliated with the top universities providing edge to gain epitome in the course.
Training Certification
Earn your certificate
Your certificate and skills are vital to the extent of jump-starting your career and giving you a chance to compete in a global space.
Share your achievement
Talk about it on Linkedin, Twitter, Facebook, boost your resume or frame it- tell your friend and colleagues about it.
Video Reviews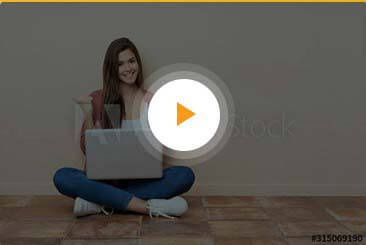 Corporate Training at Croma Campus helped our employees in getting all the required skills through an organized method of instructions. It was truly amazing getting associated with Croma campus with the amazing content delivery and constant support.
Mr. Rajiv Kumar
Manager at Genpact
Batch-2020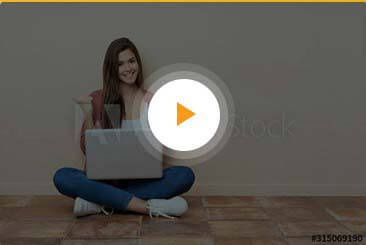 Through corporate training at Croma campus, our employees got all capabilities and knowledge that is required to achieve company goals and success. Furthermore, the training also helped in improving teamwork, employee's satisfaction, retention, and more.
Mr. Abhishek Sharma
Manager at Tech Mahindra
Batch - 2021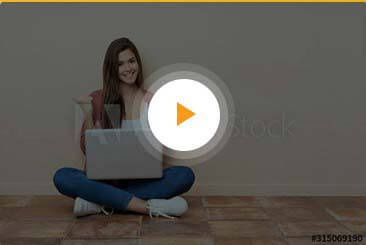 Adding skills and certifications to employers' resume was a wise decision that helped us to increase our revenue by 200 percent and also improved our reputation in terms of quality and on-time delivery.
Mr. Vikram Singh
Manager at hCentive
Batch-2021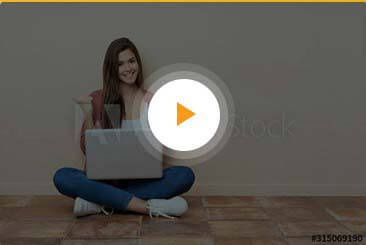 Croma Campus is the best place to learn with amazing support and customer services. The team is always ready to help and assist. They helped me to understand all salesforce concept and today I am working as a Salesforce Professional in a leading industry.
Mrs. Shreya Saxena
Training in Salesforce
Batch-2022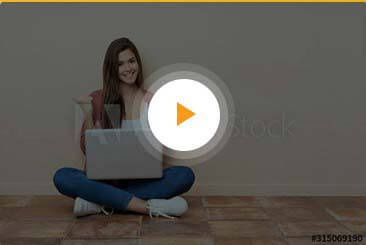 I did complete two courses from Croma Campus. One was web designing and the other was PHP. The mentors are so skillful and knowledgeable. They helped me to learn all concepts with ease without any hassle and I am highly satisfied with my choice.
Mr. Tarun Gupta
Training in PHP
Batch-2021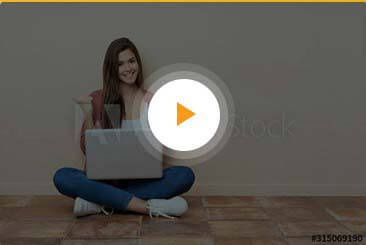 Earlier, I was not sure how online training can help in building a career but the career assistance and mentorship at Croma was so good that I would like to recommend everyone to join the Croma Learning Campus and boost your confidence level too..
Mr. Siddharth Sharma
Training in Software Testing
Batch-2021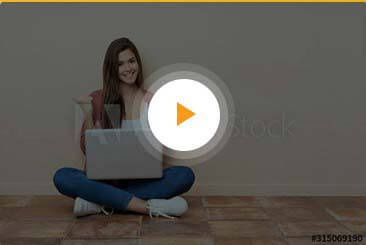 I am a Data Science professional and working with a leading IT industry for more than 15 years. I do have practical exposure to different Data Science services and technologies. I love to teach people having aspiring minds.
Mr. Anurag Mishra
Specialization in Data Science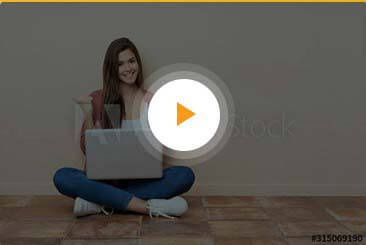 I am a Data Analytics professional with over 10 years of experience. I am associated with Croma campus from last two years. I have trained hundreds of students and guided them towards their career goals and enhancements.
Mr. Tanveer
Specialization in Data Analytics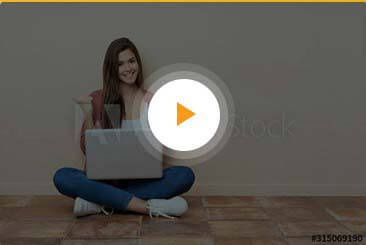 I am a Cloud Computing expert with more than 12 years of experience in an MNC. Till date, I have trained and mentored hundreds of students and professionals globally. Working at Croma is an enriching experience and a wonderful journey too.
Mr. Vikash Jha
Specialization in Cloud Computing