The sole aim of developing a web application is to build and maintain high-end applications that can be used for various purposes across the globe. So for designing an app there is a necessity for a Full-stack software developer who knows MEAN or MERN; M stands for Mongo DB, E stands for Express JS, A is for Angular JS, R is for React JS, and N stands for Node JS. These are all JavaScript technologies that are used to deliver many powerful apps, unlike the bygone days. These are highly flexible open source technologies with huge benefits and can be easily learned.
With Full Stack Developer online training in India, master all the skills and technologies and become a Full-stack development expert. It is needless to say that Java has been ruling the IT industry for decades and more than 3 billion devices are running on JavaScript. Which is why Full-stack certification course being the best choice as it will help you build an exceptional career and get hired in top-notch industries with a high pay scale.
Practicing Full Stack developer online training will make you industry-ready and will also help you efficiently serve host apps in the cloud. More importantly, you will able to launch cloud apps more efficiently and productively on completion of the Full-stack placement course online. So get ready without any further delay and begin your career as a Full-stack developer expert and shine in your career like never before.
Full stack developer online training in India focuses explicitly on providing comprehensive knowledge of MEAN technologies such as MongoDB, Express, Angular, Node JS, CSS, and HTML.

The Full Stack Developer online training in India is developed to help you to master different Java components. Further, it also helps you to learn to build powerful web apps from scratch using full-stack technologies. You can also design single or multiple-page apps as required.

Acquire a substantial idea to design superior and powerful apps by using the MEAN stack to its full potential.

The Full Stack developer online training in India ensures you get in-depth knowledge of various web development concepts such as AJAX, JQUERY, plug-ins, events, forms, Google APIS, and a lot more.

By enrolling into Full Stack Developer Training, you will learn to create documents using MongoDB and effectively work on query reports.

Procure enough understanding to consume web series, and get a detailed idea about front-end development and back-end development with our full-stack placement course online.

Also, get proficient in developing a high-tech app in a time-efficient as well as cost-efficient manner using TypeScript or JavaScript techniques.

With a Full Stack Developer online training in India, get a subtle idea about developing application parts such as directives, controllers, and services.
With the fast-changing technology landscape, surviving in the IT industry has become even more challenging, unlike the bygone days. But with an extra skill, such as a Full-stack developer, you can have an edge over the other developers. With our extensive Full stack developer training online, you would be able to design more powerful web applications. Furthermore, through our Full stack developer online training certificate, you can add more value to your job portal and thus get paid comparatively more than other regular web developers. The average salary of a Full stack developer could be around $117K per annum.
After completing out Full Stack developer online training in India you can earn between 4 to 6 lacs annually. So perfect your skills to land your dream job in the IT sector and reap the benefits as a Full-stack developer. To further progress in your career in this particular domain, you can go for a global certification exam as well with the leading Full stack developer online training in India.
The career growth after Full stack developer online training is really high due to their functionality in every aspect of web applications. Once you complete your Full Stack Training from one of the leading Full-stack development training courses online, you will have hands-on expertise in solving all sorts of problems in the related domain, and also would be able to handle both the front-end and back-end of applications. Moreover, individuals can work on multiple profiles such as Full stack developer, MEAN stack developer, Web developer, and a lot more.
In comparison to any regular JavaScript technology, full stack developers can earn much more. Here in this domain, the job has the highest employment rate. Hence, this is the right time to get started by completing Full Stack Web Developer Training and learn from the best in the business, the Croma Campus, and soar high in the direction of your dreams.
MEAN or MERN is the most common among Full-stack software technology. MEAN is a popular open-source technology that assists you to create cloud-based apps that are extensive and flexible in nature. Quick speed, cost-efficiency, and better performance level can be achieved by MEAN/MERN stack along with other benefits. Since most of the companies are hiring skilled and certified MEAN stack developers to cater companies' requirements, hence without a doubt Full-stack technologies are one of the best career choices at present.
In today's technology-driven era, Full-stack development technologies are used by most of the leading companies across the world. According to a recent survey, there are approx. 3 million opportunities in this field. The average salary of trained, and certified professionals is even higher.
At the completion of Full-stack developer online training in India, you will be eligible to prepare for the global certification exam. The Full stack developer online training in India training provides in-depth knowledge and also helps in developing skills from basic to advanced level through its real-time examples, projects and hands-on training. Upon successful completion of the Full Web Development Course from Croma Campus, you will be offered a MEAN stack web developer training course completion certificate, which will be icing on the cake in your resume application.
The Full-stack developer online training in India is designed by the company practitioners who are working on the same domain for years. The course content is well-curated by experts keeping in mind the latest trends.
MEAN is an acronym for a full-stack framework and it has various job roles as well. However, with the Full-stack development training course online, you will sharpen your skills for handling complex job roles too.

Stack developers should have a thorough understanding of Full stack development technologies that includes MongoDB, Express, Angular, Node.js, CSS, HTML, React JS, and much more.

After Full Stack developer online training you should be able to build superior and powerful apps by using Full stack development technologies to their highest potential.

A full-stack developer should be someone who can work on different Java components and should be able to design and build powerful web apps from scratch using Full-stack technologies. You should also able to design single-page apps or multiple-page apps as per requirement.

You must have comprehensive knowledge of various web development concepts such as AJAX, JQUERY, plug-ins, events, forms, Google APIs, and more such similar concepts.

You are expected to create documents using MongoDB and effectively work on query reports.

You must be aware of consuming web series and should be well-versed with both front-end and back-end developments.

You should have hands-on expertise in developing high-end apps with cost-efficiency and time-efficiency using TypeScript or JavaScript techniques.

You must have some knowledge about developing application parts such as directives, controllers, and services as well.

With one of the most leading providers of Full Stack Developer Training, we help you to manage all the job roles and responsibilities with ease. Furthermore, Job roles and responsibilities might change in the future and hence enhancing your skill with us you will always be in the game.
Since full-stack web developers are responsible for efficiently handling both front-end and back-end of web applications, companies are on the lookout for Full stack developers especially those having expertise in MEAN or MERN stack knowledge.
More and more companies are on the hunt for hiring full stack developers as they are competent enough to manage website interfaces from scratch and customize them as per requirement. Some of the top-notch companies hiring Full stack developers are TCS, IBM, LinkedIn, OYO, BYJUS, and many more.
Full-stack developers are considered as the one stop solution for all the business needs of a company, and thus their demand is really high. There is immense growth in this domain if you are really interested in it. At present, there are more than 23K job openings for Full stack developers, and is expected to increase in the coming years.
So, get ready with the most leading, Full stack Developer online course in India and face the interview at one go so as to work in leading industries. Through our extensive Full Stack Training become proficient in the related concepts and deploy your skills at the workplace to remain ahead of your competitors.
Undoubtedly, training at a Full-stack Developer online course plays a significant role in enhancing your skills and knowledge in the Full-stack development domain. It also provides you with a course completion certificate of Full Stack Web Developer Training as valid proof to showcase your true potential upon course completion.
Our course further helps you to qualify for the MEAN certification exam with utmost ease. After completing the Full Web Development Course, you will feel confident enough to move along and live the life of your dreams. We wish you all the very best in your future endeavours.
Related Courses to Full Stack Developer Online Training
Why you should learn Full Stack?
A Full Stack Developer in India earns around Rs. 6.5 Lakhs per year.
In the US, Full Stack Developer earn around $100,026 per year.
Likewise, in the United Kingdom, they earn around £95,000 yearly.
Full Stack development has bright scope ahead.
You will stay in this field in the longer run post Full Stack Course.
Plenary for Full Stack Development Training
| Track | Week Days | Course Duration | Fast Track |
| --- | --- | --- | --- |
| Course Duration | 100-120 Days | 24 Weekends | 24 Days |
| Hours | 1 Hrs. Per Day | 2 Hrs. Per Day | 6+ Hrs. Per Day |
| Training Mode | Classroom/Online | Classroom/Online | Classroom/Online |
Want To Know More About
This Course
Program fees are indicative only* Know more
Program Core Credentials

Trainer Profiles
Industry Experts

Trained Students
10000+

Success Ratio
100%

Corporate Training
For India & Abroad

Job Assistance
100%
BATCH TIMING
As per your requirement
FOR QUERIES, FEEDBACK OR ASSISTANCE
Contact Croma Campus Learner Support
Best of support with us
WhatsApp (For Call & Chat)
Full Stack Development Training Programs
Full Stack Development Training Programs
Need Customized curriculum?
Mock Interviews
Prepare & Practice for real-life job interviews by joining the Mock Interviews drive at Croma Campus and learn to perform with confidence with our expert team.
Not sure of Interview environments? Don't worry, our team will familiarize you and help you in giving your best shot even under heavy pressures.
Our Mock Interviews are conducted by trailblazing industry-experts having years of experience and they will surely help you to improve your chances of getting hired in real.
How Croma Campus Mock Interview Works?

Projects
Validate your skills and knowledge by working on industry-based projects that includes significant real-time use cases.
Gain hands-on expertize in Top IT skills and become industry-ready after completing our project works and assessments.
Our projects are perfectly aligned with the modules given in the curriculum and they are picked up based on latest industry standards.
Add some meaningful project works in your resume, get noticed by top industries and start earning huge salary lumps right away.
self assessment
Learn, Grow & Test your skill with Online Assessment Exam to achieve your Certification Goals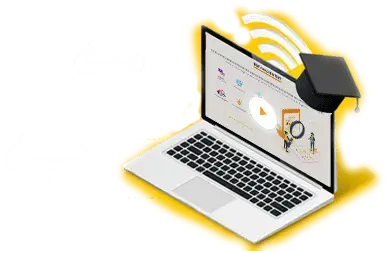 Croma Campus is one of the excellent Full Stack Developer Training Institute in India that offers hands-on practical knowledge, and practical implementation on live projects and will ensure the job with the help of Full Stack Developer Online course, Croma Campus provides Full Stack Developer Online Training by industrial experts, they have 8+ years working experience in top organization.
Croma Campus associated with top organizations like HCL, Wipro, Dell, BirlaSoft, Tech Mahindra, TCS, IBM, etc. makes us capable to place our students in top MNCs across the globe. Our training curriculum is approved by our placement partners.
There are numerous ways to acquire proper accreditation for this course. One of the best ways is to get in touch with a proper institution offering detailed Full Stack Developer Online Training in India. This way, you will understand this course right from the beginning.
This course is not a very lengthy one. It will hardly take 55-60 days to fully understand its functionality.
A skilled Full Stack Developer earns around £43,087 yearly.
Yes, a Full Stack Developer earns quite a good amount. Full Stack Developer Salary in India ranges between Rs. 2.4 Lakhs to Rs. 17.0 Lakhs with an average annual salary of Rs. 6.5 Lakhs.
For details information & FREE demo class, call us at 120-4155255, +91-9711526942 or write to us info@cromacampus.com
Address: – G-21, Sector-03, Noida (201301)
Career Assistance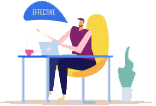 - Build an Impressive Resume
- Get Tips from Trainer to Clear Interviews
- Attend Mock-Up Interviews with Experts
- Get Interviews & Get Hired
+
Are you satisfied with our Training Curriculum?
Enroll Now
If yes, Register today and get impeccable Learning Solutions!.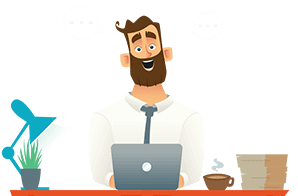 Instructor-led Sessions
The most traditional way to learn with increased visibility,monitoring and control over learners with ease to learn at any time from internet-connected devices.
Real-life Case Studies
Case studies based on top industry frameworks help you to relate your learning with real-time based industry solutions.
Assignment
Adding the scope of improvement and fostring the analytical abilities and skills through the prefect piece of academic work.
Lifetime Access
Get Unlimited access of the course throughout the life providing the freedom to learn at your own pace.
24 x 7 Expert Support
With no limits to learn and in-depth vision from all-time available support to resolve all your queries related to the course.

Certification
Each certification associated with the program is affiated with the top universities providing edge to gain epitome in the course.
Training Certification
Earn your certificate
Your certificate and skills are vital to the extent of jump-starting your career and giving you a chance to compete in a global space.
Share your achievement
Talk about it on Linkedin, Twitter, Facebook, boost your resume or frame it- tell your friend and colleagues about it.
Video Reviews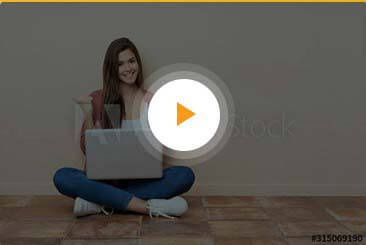 Corporate Training at Croma Campus helped our employees in getting all the required skills through an organized method of instructions. It was truly amazing getting associated with Croma campus with the amazing content delivery and constant support.
Mr. Rajiv Kumar
Manager at Genpact
Batch-2020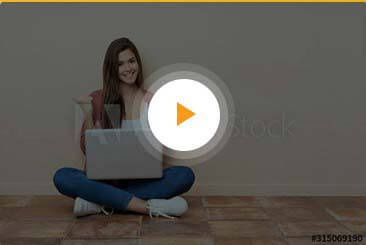 Through corporate training at Croma campus, our employees got all capabilities and knowledge that is required to achieve company goals and success. Furthermore, the training also helped in improving teamwork, employee's satisfaction, retention, and more.
Mr. Abhishek Sharma
Manager at Tech Mahindra
Batch - 2021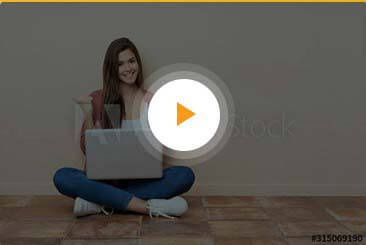 Adding skills and certifications to employers' resume was a wise decision that helped us to increase our revenue by 200 percent and also improved our reputation in terms of quality and on-time delivery.
Mr. Vikram Singh
Manager at hCentive
Batch-2021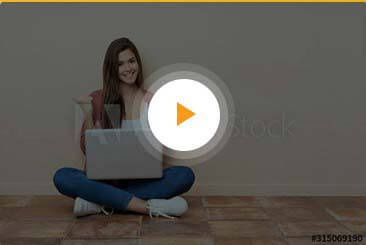 Croma Campus is the best place to learn with amazing support and customer services. The team is always ready to help and assist. They helped me to understand all salesforce concept and today I am working as a Salesforce Professional in a leading industry.
Mrs. Shreya Saxena
Training in Salesforce
Batch-2022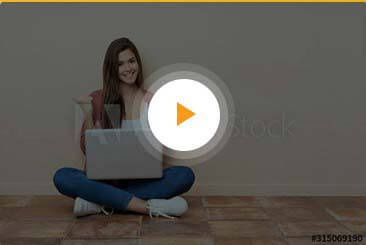 I did complete two courses from Croma Campus. One was web designing and the other was PHP. The mentors are so skillful and knowledgeable. They helped me to learn all concepts with ease without any hassle and I am highly satisfied with my choice.
Mr. Tarun Gupta
Training in PHP
Batch-2021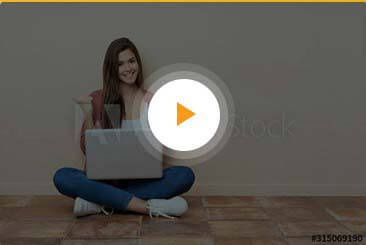 Earlier, I was not sure how online training can help in building a career but the career assistance and mentorship at Croma was so good that I would like to recommend everyone to join the Croma Learning Campus and boost your confidence level too..
Mr. Siddharth Sharma
Training in Software Testing
Batch-2021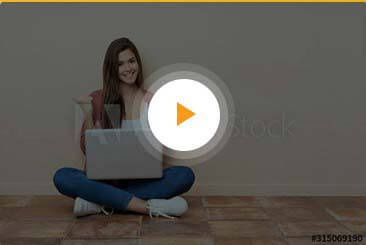 I am a Data Science professional and working with a leading IT industry for more than 15 years. I do have practical exposure to different Data Science services and technologies. I love to teach people having aspiring minds.
Mr. Anurag Mishra
Specialization in Data Science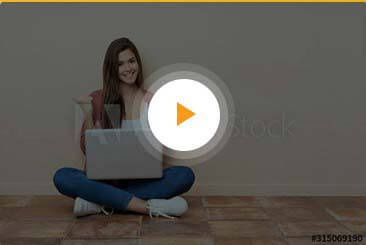 I am a Data Analytics professional with over 10 years of experience. I am associated with Croma campus from last two years. I have trained hundreds of students and guided them towards their career goals and enhancements.
Mr. Tanveer
Specialization in Data Analytics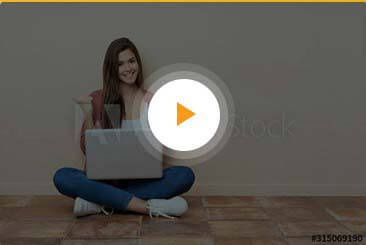 I am a Cloud Computing expert with more than 12 years of experience in an MNC. Till date, I have trained and mentored hundreds of students and professionals globally. Working at Croma is an enriching experience and a wonderful journey too.
Mr. Vikash Jha
Specialization in Cloud Computing