How to Get SAP Certification with SAP Learning Hub?
5 out of 5 based on 1963 votes
Last updated on 2nd Jul 2022
9.2K Views

The SAP Learning Hub has proven to be the most useful platform offering quick access to various SAP learning courses and manuals.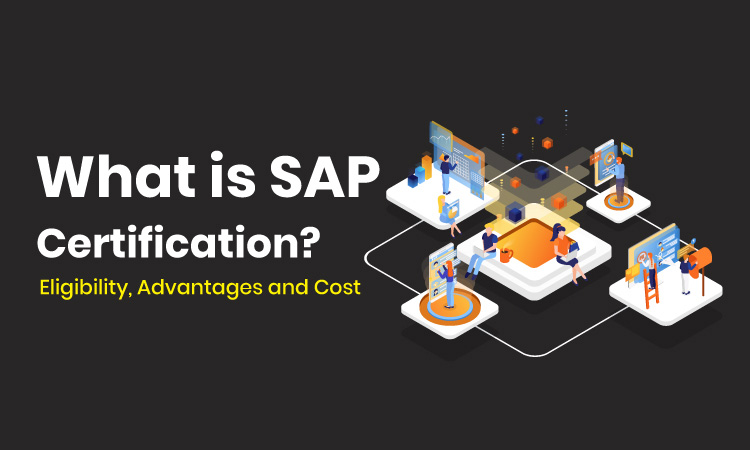 An Overview of SAP
SAP (Systems Applications and Products) has become one of the most popular producers of software used for the management of business processes. In addition, it also helps in developing solutions to achieve effective data processing and flow of information within the organization. In the present scenario, SAP offers many certification courses in different modules to help you understand the concepts of the SAP system. Recently, it has become a flourishing field that has bright scope, so enrolling in its professional course will benefit you in several ways.
Therefore, if you want to become a professional in this field, you must choose the best SAP Online Training to get all the knowledge about the SAP system and learn the usage of SAP software such as;
Data management.
Offer multiple business functions.
Manage complex business processes.
Accelerate the workflow.
Enhance and improve operational efficiency.
Increase productivity.
Enhance customer experience and increase profit.
About SAP Certification
SAP Certification has become the most popular exam conducted by SAP AG which provides the best ERP Software. Thus, the international SAP Certification Examination has become an important benchmark for professionals. Therefore, SAP Certification is mandatory for functional managers and IT professionals. Moreover, SAP also offers an exclusive SAP Learning Hub a digital learning platform to teach learners how to maintain the SAP system and develop essential SAP software skills. In the present scenario, SAP has become a crucial aspect of any business or IT organization, companies search for certified professionals and trained candidates. Moreover, you will earn more than anyone in the IT sector, as SAP-certified professionals are highly-paid.
Advantages of SAP Certification
You can advance your career within this field through hard work, commitment, and effort. With SAP Certification, you will get an opportunity to work with globally recognized companies and help you earn high salary packages. Moreover, you can enjoy several benefits after getting the SAP certification;
By enrolling in the SAP Certification program, you will get a chance to learn from experienced and trained professionals.
You will be explained every topic in-depth and provided with the essential knowledge to become an SAP professional.
Later, after the successful completion of the SAP certification, you will get career opportunities from huge companies all around the world.
You'll get to learn about different business processes within industries and help you develop a deeper understanding of business operations and processes.
In addition, with proper SAP training, you will get familiar with the important SAP configuration and settings required for the SAP implementation process.
With SAP Certification, you will gain more confidence to configure and maintain the SAP system.
Therefore, training and practice will enhance your knowledge about the SAP system and handle SAP software systematically. For this reason, SAP Training in Noida offers the best learning experience and provides learners with excellent hands-on training to create and maintain the SAP system.
How to Start with SAP Training?
You need to have the latest knowledge and expertise to take the next step in your SAP profession. With this, you will get the ability to drive companies' profits and maximize their return on investment. Therefore to help learners, SAP has created an excellent cloud-based platform that contains all the SAP education and training material. Therefore, you can join the SAP Learning Hub to get the best learning experience and enhance your SAP skills. In addition, you will get to access more than 2000 manuals, handbooks, and several live-streaming courses. You can interact with SAP instructors, subject matter experts, and other learners. Therefore, the entire idea behind this ecosystem is to provide SAP professionals and beginners to improve their SAP skills and knowledge.
Purpose of Digital Learning Hub?
You will get a chance to learn more about the SAP system and acquire new skills and concepts to become an expert by joining the SAP Learning Hub. As it offers the best online training course that explains how to become an efficient SAP professional. In addition, it offers a range of training and consulting services like;
It covers important topics like enterprise software programming language, databases and programming, business analytics and intelligence, mobile app development, and cloud computing.
Joining this online platform will help you learn about various technologies and develop innovative and collaborative content.
You will get to access various online tools with each edition of the learning hub like e-books, forums for social learning, online learning courses, and SAP training tools.
Different Subscriptions of Learning Hub
Many different types of subscriptions are designed for different types of users. Hence, the most popular subscriptions include;
The Professional edition includes complete access to the hub.
Everyone within the organization can access the business edition.
Students can enjoy the enhanced student edition.
The partner edition is used by SAP partner companies.
Moreover, the SAP Learning Hub comes with a free version that can be used for 14 days only. Hence, you need to register and get subscribed to an edition of your preference. With this, you will get a chance to improve your SAP skills and let you access SAP learning rooms and help communicate with SAP experts.
SAP Certification Eligibility and Cost
SAP offers many important modules and courses including Financial Accounting and Controlling, Production Planning, and Material Management. Hence, the eligibility depends upon the SAP course you are interested in. Thus, it is recommended for candidates to have a relevant academic background in subjects like Computer Science, Business Administration, Finance, Human Resources, and many more. In addition, all SAP certifications are valid for a long period as long as the software doesn't go through big changes. Moreover, you will require to have a graduate and master's degree in the required areas. The SAP Certification cost depends upon the course you want to select and it varies from country to country. In India, SAP Certification cost is up to Rs 3 lakhs. You can learn about SAP software and system within 6-10 weeks depending on your learning capabilities.
Conclusion
Today, the SAP system has become important for both large and small-scale organizations. With SAP Certification, you can get great career opportunities and enjoy high-salary packages. Moreover, the SAP Learning Hub has proven to be the most useful platform offering quick access to various SAP learning courses and manuals. This is the main reason, you must join this platform to get hands-on training on the SAP framework. Therefore, learning about the SAP system will help you reach new heights of success and make a successful career in this field.
FAQs
Question 1: What is the SAP course fee?
Answer: SAP course fee usually revolves around 2.5 to 3 lakhs. It varies in different countries and is based on the type of SAP course, you opt for.
Question 2: Is SAP easy to learn?
Answer: It's not difficult to learn SAP but it takes time to master the skills and implement them effectively.
Question 3: How can you learn SAP Online?
Answer: With the SAP Learning Hub, you can access SAP training materials and guides just by subscribing to this cloud-based platform.
Question 4: Is SAP a good career option?
Answer: Yes, indeed, SAP has proven to be the most popular profession as many big firms use the SAP system to enhance their performance.
Free Demo for Corporate & Online Trainings.
LEAVE A REPLY
Your email address will not be published. Required fields are marked *
Course Features

Reals Life Practical & Case Studies

Assignments

Lifetime Access

Expert Support

Global Certification

Job Portal Access