Salesforce is referred to as one of the best customer relationship managements (CRM) platforms. It offers a series of services like- marketing, sales, commerce, service, and IT team assistance. It is one-of-a-kind software that assists in lessening the cost for customers as it offers common networking, hardware, and software platform. In fact, in recent years, numerous top-notch companies have also made the utmost best utilization of Salesforce to accelerate their business processes, and acquire their desired goal, and recognition in the market.
Moreover, numerous candidates belonging to different fields also seem to be interested in Salesforce Certification Training in Delhi because of its bright scope, and huge demand. So, if you also want to establish your career in this specific direction, choosing this course will be profitable for you. Let's now proceed further, and know what you will cover in this course.
By enrolling in our Salesforce Certification Exam Centre in Delhi, you will get the chance to acquire some valuable information from numerous examples, study material, etc.

Right at the beginning of the Salesforce Certification Training in Delhi, you will receive sessions concerning its fundamentals & basics.

Further, you will receive sessions concerning Salesforce Full-Stack Development, apex development, writing Triggers in Apex, SOQL & SOSL, apex unit testing, etc.

Our trainers will also help you know code bulkification, order Of Execution in Salesforce, Salesforce Apex Governor Limits, etc.

You will also receive full-fledged training on Web Application Development Architecture, Apex Programming Fundamentals, Lightning Component Development, Async Apex - Batch Apex, Queueable Apex, Schedule Apex, Future Methods, etc.

In short, you will receive every minute detail of this course in a much-explained manner.
Salesforce-certified candidates earn quite well. So, if you also want to pursue this field, acquiring Salesforce Exam Centre in Delhi will be beneficial for your career, as it will help you grab a higher salary package than others.

Scroll down a bit to know the exact salary structure of a fresher.

A fresher Salesforce Developer earns between Rs. 3.8 Lakhs to Rs. 5 Lakhs in India.

Likewise, an experienced Salesforce Developer earns around Rs. 10.5 Lakhs, which is a decent salary structure offered in this respective field.

Further, by imbibing more work experience, and skills, you will end up earning more.

Post acquiring this valuable accreditation of this course from the Salesforce Certification Exam Centre in Delhi, you will receive numerous international job opportunities as well.
Well, there's no doubt that Salesforce has a vibrant scope ahead. If you also want to explore this platform, acquiring Salesforce Certification Training in Delhi will help you have positive growth in this industry.

By associating with Salesforce Exam Centre in Delhi, you will turn into a knowledgeable Salesforce Developer.

Its attractive salary structure is one of the significant factors to approach this field.

You will learn a lot in this field.

Ample opportunities to learn.

You can work from anywhere.
At the moment, numerous businesses are implementing and making the best use of Salesforce extensively, and in this case, taking up the Salesforce Certification Exam Centre in Delhi will be useful for you, as it will help you analyse this procedure in a much better way.
Refer to the listed points below to know the highlighting reasons to learn this process.

You will get a higher salary package.

Numerous job opportunities in big companies.

Opportunity to know about different Salesforce job roles.

Enough opportunities to expand your knowledge and know new skills.
A Salesforce Developer is accountable to execute a wide range of tasks. And to execute those tasks, you will have to imbibe the necessary skills as well. And here, at Croma Campus, our qualified trainers will help you know each skill, and information in a much more detailed manner. If you also aspire to turn into a Salesforce Developer, acquiring Salesforce Certification Training in Delhi will be an add-on skill that will validate your knowledge concerning this field, and will also help you get placed in well-established companies.
Refer to the points listed below, to know the role of a Salesforce Developer.

You will have to boost the business requirements and deal with all the CRM needs of the client.

Your role will also indulge you in providing customized solutions utilizing the Salesforce platform.

You will also have to keep up with the requirement gatherings, produce functional analysis and facilitate customer workshops, etc.

Communicating with different project managers, clients, and technicians and assuring efficient participation in all the different phases of development from testing to maintenance will also be counted as your main role.

You will also be responsible for modifying and making changes to existing applications or making new ones as per the client's needs.

You will have to troubleshoot any bugs or attacks in the system.

Likewise, creating numerous timelines and development goals will also be your main role.
Presently, various companies are looking for Salesforce Developer, yet the production of skilled developers is low, and their want is relatively high. So, if you want to turn into a skilled Salesforce Developer, you must get started with its professional Salesforce Exam Centre in Delhi progressively.

Salesforce, Cognizant, Deloitte, etc are some of the established companies hiring Salesforce Developers.

Our qualified trainers will also help you in clearing the interview by often organizing a mock test.

The main agenda of the Salesforce Certification Exam Centre in Delhi is to help you to get placed in a well-established organization.

Various top companies hire people according to their skills and knowledge, experience, etc.
For the past few years, Croma Campus has been referred to as the best Salesforce Certification Training in Delhi. This is so, because, we target delivering qualitative training along with various instances. So, if you are also looking to obtain detailed information regarding Salesforce, getting associated with Croma Campus will be a smarter move toward your career.

Here, along with a legit certification in hand, you will also get enough chances to brush up on your existing skills, and imbibe new ones regarding Salesforce Exam Centre in Delhi respectively.

Here, you will accumulate information concerning its related course as well.

Croma Campus will offer you placement assistance.

Well, right from the initial level, our trainers will give you suggestive tips to clear the interview process.
Related Courses to Salesforce Certification Exam Center in Delhi
Why you should get started with the Salesforce Course?
A skilled Salesforce Developer earns around Rs. 10.5 PA in India.
In the US, they make around $68,000-$100,000 per year.
In other countries, they make around £32,500 per year.
Salesforce Developer certification will uplift your career graph.
Salesforce certification has an excellent scope ahead.
Plenary for Salesforce Certification Program
| Track | Week Days | Weekends | Fast Track |
| --- | --- | --- | --- |
| Course Duration | 40-45 Days | 7 Weekends | 8 Days |
| Hours | 1 Hrs. Per Day | 2 Hrs. Per Day | 6+ Hrs. Per Day |
| Training Mode | Classroom/Online | Classroom/Online | Classroom/Online |
Want To Know More About
This Course
Program fees are indicative only* Know more
Program Core Credentials

Trainer Profiles
Industry Experts

Trained Students
10000+

Success Ratio
100%

Corporate Training
For India & Abroad

Job Assistance
100%
BATCH TIMINGS
Salesforce Certification Program Upcoming Batches
Take class during weekdays and utilize your weekend for practice.
Get regular training by Industry Experts.
Get Proper guidance on certifications.
Register for Best Training Program.
10% OFF
Running lack of time? Join Fastrack classes to speed up your career growth.
Materials and guidance on certifications
Register for Best Training Program.
Take class during weekdays and utilize your weekend for practice.
Get regular training by Industry Experts.
Get Proper guidance on certifications.
Register for Best Training Program.
10% OFF
Take class during weekdays and utilize your weekend for practice.
Get regular training by Industry Experts.
Get Proper guidance on certifications.
Register for Best Training Program.
10% OFF
More Suitable for working professionals who cannot join in weekdays
Get Intensive coaching in less time
Get Proper guidance on certifications.
Register for Best Training Program.
10% OFF
More Suitable for working professionals who cannot join in weekdays
Get Intensive coaching in less time
Get Proper guidance on certifications.
Register for Best Training Program.
10% OFF
Timings Doesn't Suit You ?
We can set up a batch at your convenient time.
FOR QUERIES, FEEDBACK OR ASSISTANCE
Contact Croma Campus Learner Support
Best of support with us
WhatsApp (For Call & Chat)
CURRICULUM & PROJECTS
Salesforce Certification Program
Master the Salesforce Administration concepts comprehensively.The course we offer ensures job success and acquire all related skills.Clear the certification exam with all the skills that have been gathered during the course.Learn to configure and setup the Salesforce account so that you can collect, retrieve, or analyze the data related to your customer base, precisely.
In this Program you will learn

Force.com Database Configuration

Formula Fields and Validation rules

Record Types/Page Layouts
Get full course syllabus in your inbox
Cloud Computing Overview

Introduction to Cloud Computing

Introduction to IAAS, PAAS, SAAS

A view of available of CRM Products
Introduction to Salesforce CRM

Understanding Salesforce Architecture

Services Provided by Salesforce

Salesforce Vs Other Cloud

Market Demand for Salesforce CRM.

Job Market and growth in CMR industry.

Salesforce Editions, Licenses and Pricing

Salesforce Sandboxes (Dev, QA, Full, Prod.)

Creating First SFDC Dev Account

Salesforce.com CRM Editions

Salesforce.com Navigation – Overview

Creating Salesforce Developer Account
Salesforce Applications

Sales Cloud, Service Cloud, Custom Cloud

Rapid application Development, Cost Reduction & Quality Products
Salesforce Certifications

Certified Administration (201)

Certified Advanced Administration (211)

Salesforce certified platform developer 1 (PD1 401)

Salesforce certified platform developer 2 (PD2 501)
Organization Setup

Salesforce Quick Navigation Walk Through

Popular Std. Objects and their purpose

Set up Menu Intro (Various OOB and Dev Options)

Popular in different other objects

Organization prole, Currency etc.

Salesforce User Interface Overview
Get full course syllabus in your inbox
Objects in Salesforce

Types of objects available in salesforce

Use of Standard Objects and Custom Objects in Salesforce

Difference between standard and custom object

Limitations of Standard Objects
Tabs in Salesforce

Types of Tab - Custom Object Tabs, Visualforce, Web tab, Lightning Page tabs
Intro on various Data Types/Fields

Various data type fields creation

Roll-Up Summary Fields and its features.

Limitations of Roll-up Summary Fields

Required, External Id, Default Value and Unique fields
Object Relationships

Introduction to Relationships

Need of Relationships in salesforce

Brief on Types of relationship

Master-Details, Lookup, Self-relationship, External lookup relationship, Indirect lookup relationship, Many-to-many relationships (Junction object), Hierarchical relationship

Deep in to Junction object

Difference between master-detail and lookup relationship

How to convert lookup to master details and vice Versa.
Get full course syllabus in your inbox
Workflows in Salesforce

Types of evaluation criteria in Workow rules

Introduction to Approval Process

Understanding Approval steps, Approval actions, Rejection actions

Introduction to process builder and its action

What is the difference between workow and process builder

Difference between Evaluation Criteria and Rule Criteria

Email Templates for Email Notications

Types of Templates

Custom HTML (without using letter head)

Visual force Email Templates
Get full course syllabus in your inbox
Formula Fields and Validation rules

Understanding of formula fields

Types of formula field in salesforce

Text/Logic/Math/Date functions & Other popular functions

Introduction to cross object formula

What is the need for object formula

Introduction to validation rule, Need, and Various popular functions

What is the difference between the formula field and Rollup summary in Salesforce
Get full course syllabus in your inbox
Page Layouts

Adding custom buttons and links

Defining required and read only fields

Adding Sections in Detail page
Record Types

To create and maintain record types for your organization.

Display different page layouts and picklist values based on record types.
Field Dependencies

Controlling field/Dependent field

Making dependent pick list fields
Get full course syllabus in your inbox
SFDC Security Model

Introduction to User Management, User Object

Different types of user licenses available - Salesforce, Salesforce Platform

Profile Vs Permissions Sets

Login hours & Session settings

OWD -Public Read/Write, Public Read, private only

Manage record access with the role hierarchy

Sharing record-Manual and owner based

Manage field-level security
Get full course syllabus in your inbox
Data Management

Introduction to Data migration

Overview to Data loader and its installation process

Data Loader Action-Insert, Update, Delete, hard delete

Configure the Data Loader via command line

Attachment upload with Data loader

Data Loader Vs Other Third Party ETL Tools

Introduction to salesforce import wizard

Mass Transfer Records and Delete of Records

Difference between Data loader and import wizard

Mass Transfer Records and Delete of Records

Back up data with a weekly export
Get full course syllabus in your inbox
Reports & Dashboard

Introduction to Data Visualization-Reports and Dashboard

Introducing Reports and Custom Reports

Types of report-Tabular, summary, Matrix, and joint report

Understanding the formula field and bucket field.

Add a chart and a few other features like highlighting

Understanding -Reporting Snapshots, Report types

Overview to the dashboard and its types

What is a dynamic dashboard

Adding Dashboard Snapshots to Home Page

Understanding Sharing & Security of Reports-Dashboards
Get full course syllabus in your inbox
Get full course syllabus in your inbox
Need Customized curriculum?
Mock Interviews
Prepare & Practice for real-life job interviews by joining the Mock Interviews drive at Croma Campus and learn to perform with confidence with our expert team.
Not sure of Interview environments? Don't worry, our team will familiarize you and help you in giving your best shot even under heavy pressures.
Our Mock Interviews are conducted by trailblazing industry-experts having years of experience and they will surely help you to improve your chances of getting hired in real.
How Croma Campus Mock Interview Works?

Projects
Validate your skills and knowledge by working on industry-based projects that includes significant real-time use cases.
Gain hands-on expertize in Top IT skills and become industry-ready after completing our project works and assessments.
Our projects are perfectly aligned with the modules given in the curriculum and they are picked up based on latest industry standards.
Add some meaningful project works in your resume, get noticed by top industries and start earning huge salary lumps right away.
Request more informations
self assessment
Learn, Grow & Test your skill with Online Assessment Exam to achieve your Certification Goals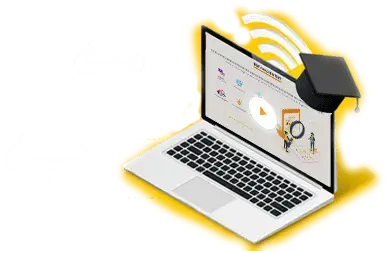 It basically targets assisting businesses to find more prospects, close more deals, and provide customers with amazing service.
Utilizing this specific CRM platform will help you enhance, and better serve in Customer Data Platform, personalization, engagement, account engagement, intelligence, and loyalty management.
Various top-notch companies are utilizing this CRM. Some of the well-known companies are- Spotify, Amazon Web Services, U.S. Bank, Toyota, Macy's, T-Mobile, etc.
Career Assistance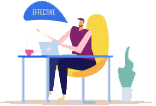 - Build an Impressive Resume
- Get Tips from Trainer to Clear Interviews
- Attend Mock-Up Interviews with Experts
- Get Interviews & Get Hired
Are you satisfied with our Training Curriculum?
If yes, Register today and get impeccable Learning Solutions!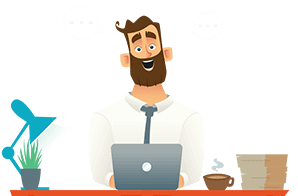 Salesforce Administrator (ADM-201) Exam
The Salesforce Administrator exam has been built for people holding experience with Salesforce. The Salesforce Administrator exam covers the breadth of applications, the features and functions available to a user, and therefore the configuration and management options available to an administrator across the Sales, Service, and Collaboration Clouds.
Format
Multiple Choice and Multi-Response Questions
No of Questions
60 Questions
Passing Score
66% and above
Instructor-led Sessions
The most traditional way to learn with increased visibility,monitoring and control over learners with ease to learn at any time from internet-connected devices.
Real-life Case Studies
Case studies based on top industry frameworks help you to relate your learning with real-time based industry solutions.
Assignment
Adding the scope of improvement and fostering the analytical abilities and skills through the perfect piece of academic work.
Lifetime Access
Get Unlimited access of the course throughout the life providing the freedom to learn at your own pace.
24 x 7 Expert Support
With no limits to learn and in-depth vision from all-time available support to resolve all your queries related to the course.

Certification
Each certification associated with the program is affiliated with the top universities providing edge to gain epitome in the course.
Training Certification
Earn your certificate
Your certificate and skills are vital to the extent of jump-starting your career and giving you a chance to compete in a global space.
Share your achievement
Talk about it on Linkedin, Twitter, Facebook, boost your resume or frame it- tell your friend and colleagues about it.
Video Reviews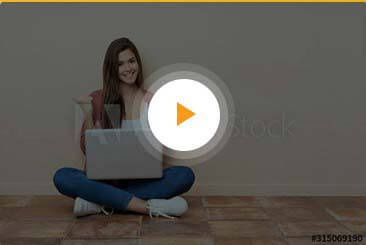 Corporate Training at Croma Campus helped our employees in getting all the required skills through an organized method of instructions. It was truly amazing getting associated with Croma campus with the amazing content delivery and constant support.
Mr. Rajiv Kumar
Manager at Genpact
Batch-2020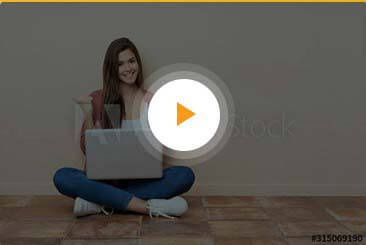 Through corporate training at Croma campus, our employees got all capabilities and knowledge that is required to achieve company goals and success. Furthermore, the training also helped in improving teamwork, employee's satisfaction, retention, and more.
Mr. Abhishek Sharma
Manager at Tech Mahindra
Batch - 2021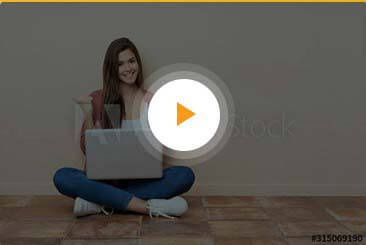 Adding skills and certifications to employers' resume was a wise decision that helped us to increase our revenue by 200 percent and also improved our reputation in terms of quality and on-time delivery.
Mr. Vikram Singh
Manager at hCentive
Batch-2021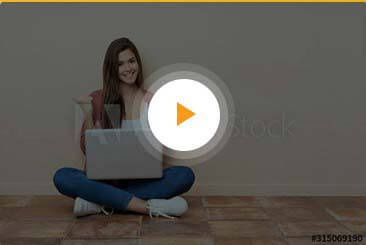 Croma Campus is the best place to learn with amazing support and customer services. The team is always ready to help and assist. They helped me to understand all salesforce concept and today I am working as a Salesforce Professional in a leading industry.
Mrs. Shreya Saxena
Training in Salesforce
Batch-2022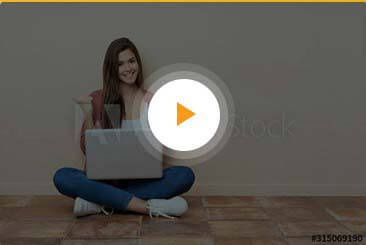 I did complete two courses from Croma Campus. One was web designing and the other was PHP. The mentors are so skillful and knowledgeable. They helped me to learn all concepts with ease without any hassle and I am highly satisfied with my choice.
Mr. Tarun Gupta
Training in PHP
Batch-2021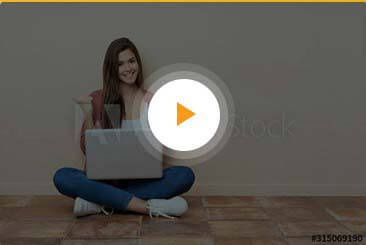 Earlier, I was not sure how online training can help in building a career but the career assistance and mentorship at Croma was so good that I would like to recommend everyone to join the Croma Learning Campus and boost your confidence level too..
Mr. Siddharth Sharma
Training in Software Testing
Batch-2021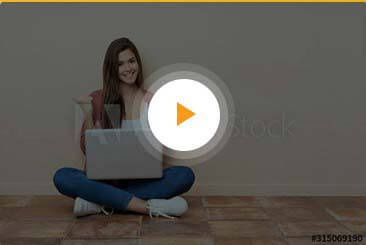 I am a Data Science professional and working with a leading IT industry for more than 15 years. I do have practical exposure to different Data Science services and technologies. I love to teach people having aspiring minds.
Mr. Anurag Mishra
Specialization in Data Science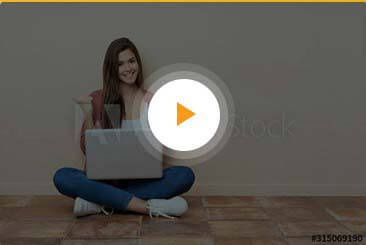 I am a Data Analytics professional with over 10 years of experience. I am associated with Croma campus from last two years. I have trained hundreds of students and guided them towards their career goals and enhancements.
Mr. Tanveer
Specialization in Data Analytics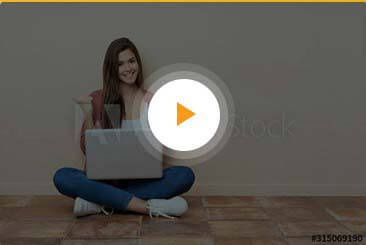 I am a Cloud Computing expert with more than 12 years of experience in an MNC. Till date, I have trained and mentored hundreds of students and professionals globally. Working at Croma is an enriching experience and a wonderful journey too.
Mr. Vikash Jha
Specialization in Cloud Computing