At Croma Campus, we proudly present our immersive DP-900 certification course, meticulously designed to empower candidates in conquering the Microsoft DP-900 certification exam. Ideal for those venturing into the Cloud data domain, this certification equips candidates with core data concepts and deep insights into Microsoft Azure data services.

DP-900 Essentials: Our course covers all you need to know about the Microsoft Azure DP-900 certification, including essential concepts and practical insights.

Cloud Data Proficiency: Ideal for beginners in the world of Cloud data, this certification kickstarts your journey to becoming a proficient Azure data practitioner.

Data Fundamentals: Grasp the core data concepts and familiarize yourself with the related Microsoft Azure data services, setting the stage for your Azure career.

Prerequisite Insights: Candidates should enter this program with prior knowledge of relational and non-relational data concepts, as well as an understanding of diverse data workloads encompassing both transactional and analytical.

Versatile Credential: Besides a strong foundation in Azure Data Fundamentals, this certification can be a stepping stone to other Azure role-based certifications, such as Azure Data Engineer Associate or Azure Database Administrator Associate.

Don't let the thought of Azure DP 900, DP 900 Certification, azure data fundamentals, Azure DP900, and Microsoft DP 900 overwhelm you. With our expert training, you can confidently master these essentials, opening doors to a world of opportunities in the dynamic field of Cloud data.
Course Objectives:

Prepare for the DP-900 certification exam.

Understand core data workload concepts.

Explore four types of NoSQL databases and learn how to use NoSQL on Azure (like Cosmos DB APIs, Table, Blob, and File storage).

Get to know different types of Relational databases and how to use them on Azure (like Azure SQL Database and Managed Instance).

Dive into analytics workloads, which involve data warehousing and data processing on Azure.

Learn about data visualization using Microsoft Power BI, including creating reports and dashboards.
Prerequisites for DP-900 Certification Training:

Basic understanding of cloud computing concepts.

Familiarity with the fundamentals of data storage and processing.

A computer with internet access for online training, if applicable.

Willingness to learn and dedication to successfully complete the training program.
Are you ready to embark on a journey to prove your expertise in Microsoft Azure and core data services The DP-900 exam is your gateway to showcasing your knowledge of Azure data fundamentals. This certification opens doors to exciting job opportunities in the realm of Microsoft Azure.

Exam Name: Exam DP-900 (Microsoft Azure Data Fundamentals)

Exam Duration: 60 Minutes

Exam Type: Multiple Choice Examination

Number of Questions: 40 - 60 Questions

Exam Fee: $99 (Varies by Country)

Eligibility/Pre-requisite: None

Exam Languages: English, Japanese, Korean, Simplified Chinese

As you prepare to take the DP-900 exam, keep in mind that Microsoft Azure DP 900 Certification or Azure data fundamentals training from Croma Campus are your keys to unlocking a world of opportunities in the data services domain. Start your journey to data expertise today!
Areas Covered

Core Data Workloads

Understanding batch and streaming data

Exploring core data analytics concepts

Relational Data Workloads

Differentiating between PaaS, IaaS, and SaaS delivery models

Managing relational data, including provisioning and deployment

Querying data using SQL language

Non-Relational Data Workloads

Overview of non-relational data offerings on Azure

Provisioning and deploying non-relational data services

Analytics Workloads

Exploring components of a modern data warehouse

Data Ingestion and Processing

How to handle data ingestion and processing on Azure

Data Visualization

Creating visualizations in Microsoft Power BI

Domains Covered in DP-900 Exam
A crucial aspect to consider for successful DP-900 exam preparation is understanding the exam's key domains. Familiarizing yourself with these domains and their weightage in the exam provides valuable insights for your preparation. The DP-900 certification test encompasses the following domains:

Domain 1: Describing Core Data Concepts

Types of core data workloads.

Core data analytics concepts.

Domain 2: Working with Relational Data on Azure

Relational data workloads.

Relational Azure data services.

Management tasks for relational data.

Query techniques using SQL language.

Domain 3: Working with Non-Relational Data on Azure

Non-relational data workloads.

Non-relational data offerings on Azure.

Management tasks for non-relational data.

Domain 4: Azure Analytics Workload

Components of a modern data warehouse.

Data ingestion and processing on Azure.

Data visualization in Microsoft Power BI.

Understanding these domains and subtopics ensures a comprehensive and successful DP-900 exam preparation.
With more than a decade of experience in training and consultancy, Croma Campus brings extensive expertise to our Microsoft Azure Data Fundamentals DP-900 training.

Croma Campus has successfully trained a vast number of professionals, including numerous thousands of individuals, and provided training services to over a hundred corporate clients across the globe.

Our certified Microsoft trainers (MCTs) for the DP-900 Microsoft Azure Data Fundamentals course prioritize hands-on demonstrations, comprising a substantial portion of the training, fostering a learning approach centered around solving real-world scenarios.

Our DP-900 certified trainer conducts instructor-led training and mentorship sessions that focus on building competency through practical application and real-world situations.

Croma Campus offers training and consulting services with a proven track record of delivering numerous projects, including engagements with Fortune 500 companies.

Croma Campus is recognized as a Microsoft Partner and collaborates with other renowned industry leaders such as AWS, GCP, and VMWare.
Microsoft DP-900 Certification Training is ideal for anyone interested in Azure data fundamentals and data services, whether you're just starting in the field or looking to enhance your data expertise.

Aspiring Azure Data Professionals: Individuals aiming to establish a career in Azure data services and core data concepts.

Data Enthusiasts: Those passionate about working with data in the Cloud, including batch and streaming data.

Cloud Technology Enthusiasts: Professionals eager to dive into Azure's data services.

Anyone Pursuing Data Analytics: Individuals interested in core data analytics concepts.

Data Managers: Those involved in managing data workloads and data services on Azure.

Database Administrators: DBAs seeking to expand their skills into Azure's data ecosystem.

Data Engineers: Professionals looking to broaden their data engineering capabilities.

Business Intelligence Specialists: BI specialists keen on exploring data visualization in Microsoft Power BI.
Why you should choose Microsoft Azure DP 900 Course?
You will get an understanding of data storage and analytics.
The certification will help you demonstrate your Azure skills.
You will gain the ability to design & implement data solutions.
Azure DP 900 will facilitate cost savings along with improved efficiency.
It will open doors for various high-paying career opportunities.
Plenary for Microsoft Azure DP 900 Training
| Track | Week Days | Weekends | Fast Track |
| --- | --- | --- | --- |
| Course Duration | 40-45 Days | 7 Weekends | 8 Days |
| Hours | 1 Hrs. Per Day | 2 Hrs. Per Day | 6+ Hrs. Per Day |
| Training Mode | Classroom/Online | Classroom/Online | Classroom/Online |
Want To Know More About
This Course
Program fees are indicative only* Know more
Program Core Credentials

Trainer Profiles
Industry Experts

Trained Students
10000+

Success Ratio
100%

Corporate Training
For India & Abroad

Job Assistance
100%
BATCH TIMINGS
Microsoft Azure DP 900 Training Upcoming Batches
Take class during weekdays and utilize your weekend for practice.
Get regular training by Industry Experts.
Get Proper guidance on certifications.
Register for Best Training Program.
10% OFF
Running lack of time? Join Fastrack classes to speed up your career growth.
Materials and guidance on certifications
Register for Best Training Program.
Take class during weekdays and utilize your weekend for practice.
Get regular training by Industry Experts.
Get Proper guidance on certifications.
Register for Best Training Program.
10% OFF
Take class during weekdays and utilize your weekend for practice.
Get regular training by Industry Experts.
Get Proper guidance on certifications.
Register for Best Training Program.
10% OFF
More Suitable for working professionals who cannot join in weekdays
Get Intensive coaching in less time
Get Proper guidance on certifications.
Register for Best Training Program.
10% OFF
More Suitable for working professionals who cannot join in weekdays
Get Intensive coaching in less time
Get Proper guidance on certifications.
Register for Best Training Program.
10% OFF
Timings Doesn't Suit You ?
We can set up a batch at your convenient time.
FOR QUERIES, FEEDBACK OR ASSISTANCE
Contact Croma Campus Learner Support
Best of support with us
WhatsApp (For Call & Chat)
CURRICULUM & PROJECTS
Microsoft Azure DP 900 Training
Need Customized curriculum?
Mock Interviews
Prepare & Practice for real-life job interviews by joining the Mock Interviews drive at Croma Campus and learn to perform with confidence with our expert team.
Not sure of Interview environments? Don't worry, our team will familiarize you and help you in giving your best shot even under heavy pressures.
Our Mock Interviews are conducted by trailblazing industry-experts having years of experience and they will surely help you to improve your chances of getting hired in real.
How Croma Campus Mock Interview Works?

Projects
Validate your skills and knowledge by working on industry-based projects that includes significant real-time use cases.
Gain hands-on expertize in Top IT skills and become industry-ready after completing our project works and assessments.
Our projects are perfectly aligned with the modules given in the curriculum and they are picked up based on latest industry standards.
Add some meaningful project works in your resume, get noticed by top industries and start earning huge salary lumps right away.
Request more informations
self assessment
Learn, Grow & Test your skill with Online Assessment Exam to achieve your Certification Goals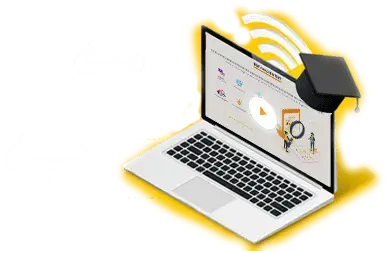 The DP-900 exam is available in English, Japanese, Korean, and Simplified Chinese.
Job roles such as data professionals, data managers, data engineers, and database administrators can benefit from DP-900 certification training.
Salary and career growth can vary, but DP-900 certification can open doors to roles with competitive salaries in Azure data-related positions. Career growth often includes opportunities for more senior and specialized roles in data management and engineering.
The DP-900 certification does not expire; it is considered valid for a lifetime.
After DP-900, you can explore advanced certifications such as Azure Data Engineer Associate, Azure AI Engineer Associate, and Azure Database Administrator Associate to further specialize in Azure data and AI services.
Career Assistance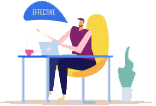 - Build an Impressive Resume
- Get Tips from Trainer to Clear Interviews
- Attend Mock-Up Interviews with Experts
- Get Interviews & Get Hired
Are you satisfied with our Training Curriculum?
If yes, Register today and get impeccable Learning Solutions!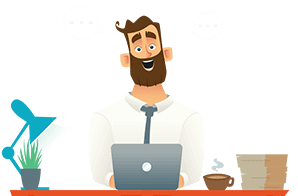 Instructor-led Sessions
The most traditional way to learn with increased visibility,monitoring and control over learners with ease to learn at any time from internet-connected devices.
Real-life Case Studies
Case studies based on top industry frameworks help you to relate your learning with real-time based industry solutions.
Assignment
Adding the scope of improvement and fostering the analytical abilities and skills through the perfect piece of academic work.
Lifetime Access
Get Unlimited access of the course throughout the life providing the freedom to learn at your own pace.
24 x 7 Expert Support
With no limits to learn and in-depth vision from all-time available support to resolve all your queries related to the course.

Certification
Each certification associated with the program is affiliated with the top universities providing edge to gain epitome in the course.
Training Certification
Earn your certificate
Your certificate and skills are vital to the extent of jump-starting your career and giving you a chance to compete in a global space.
Share your achievement
Talk about it on Linkedin, Twitter, Facebook, boost your resume or frame it- tell your friend and colleagues about it.
Video Reviews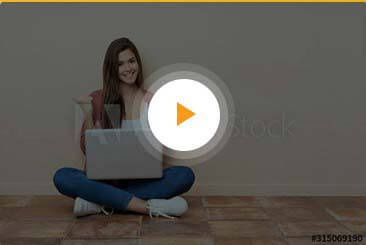 Corporate Training at Croma Campus helped our employees in getting all the required skills through an organized method of instructions. It was truly amazing getting associated with Croma campus with the amazing content delivery and constant support.
Mr. Rajiv Kumar
Manager at Genpact
Batch-2020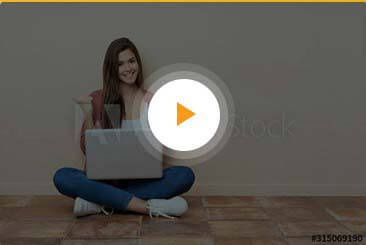 Through corporate training at Croma campus, our employees got all capabilities and knowledge that is required to achieve company goals and success. Furthermore, the training also helped in improving teamwork, employee's satisfaction, retention, and more.
Mr. Abhishek Sharma
Manager at Tech Mahindra
Batch - 2021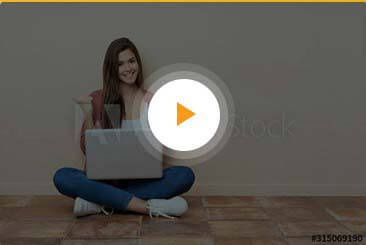 Adding skills and certifications to employers' resume was a wise decision that helped us to increase our revenue by 200 percent and also improved our reputation in terms of quality and on-time delivery.
Mr. Vikram Singh
Manager at hCentive
Batch-2021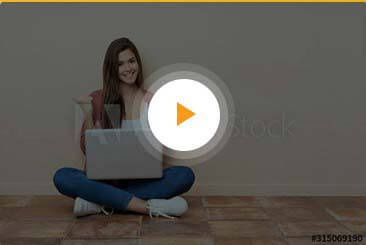 Croma Campus is the best place to learn with amazing support and customer services. The team is always ready to help and assist. They helped me to understand all salesforce concept and today I am working as a Salesforce Professional in a leading industry.
Mrs. Shreya Saxena
Training in Salesforce
Batch-2022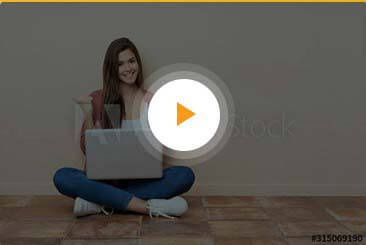 I did complete two courses from Croma Campus. One was web designing and the other was PHP. The mentors are so skillful and knowledgeable. They helped me to learn all concepts with ease without any hassle and I am highly satisfied with my choice.
Mr. Tarun Gupta
Training in PHP
Batch-2021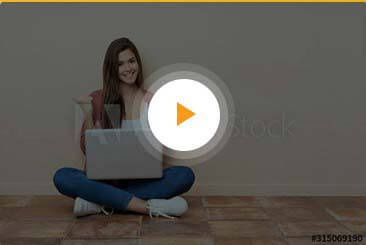 Earlier, I was not sure how online training can help in building a career but the career assistance and mentorship at Croma was so good that I would like to recommend everyone to join the Croma Learning Campus and boost your confidence level too..
Mr. Siddharth Sharma
Training in Software Testing
Batch-2021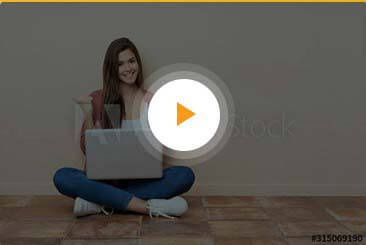 I am a Data Science professional and working with a leading IT industry for more than 15 years. I do have practical exposure to different Data Science services and technologies. I love to teach people having aspiring minds.
Mr. Anurag Mishra
Specialization in Data Science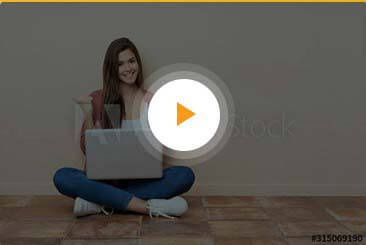 I am a Data Analytics professional with over 10 years of experience. I am associated with Croma campus from last two years. I have trained hundreds of students and guided them towards their career goals and enhancements.
Mr. Tanveer
Specialization in Data Analytics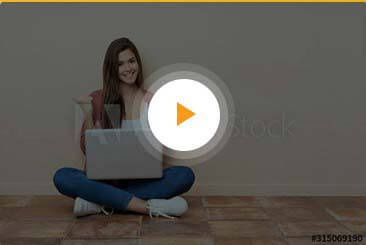 I am a Cloud Computing expert with more than 12 years of experience in an MNC. Till date, I have trained and mentored hundreds of students and professionals globally. Working at Croma is an enriching experience and a wonderful journey too.
Mr. Vikash Jha
Specialization in Cloud Computing