A Microsoft Azure is an accountable individual that is responsible for implementing, monitoring, and preserving Microsoft Azure solutions. You will find this technology consisting of some latest features, offerings associated to compute, storage, network, and security. Acquiring this accreditation will genuinely uplift your career in numerous ways. And concerning this training, you should surely get in touch with a well-recognized institution, and Croma Campus is one of a kind educational structure that has been in this industry for a long time.
Things you will learn:

We have a team of specialists committed to imparting your high-quality Azure certification education for a variety of frameworks and ideas.

Our professionals go over the agile ideas and standards that are normally included as a section of an assignment so that newbies may additionally get the most out of their learning.

Once you've got performed the Azure Training program, we are going to offer you with a friendly study surrounding the place you may additionally practice the whole lot step-by-step.

To be precise, our course syllabus has been specially designed as per the latest, and newest updates, and features. Moreover, our qualified experts will help you thoroughly to understand the specification of this technology.
This training program will help you become proficient in working with the core administration features of the software. Moreover, you will learn to set up, configure and manage Salesforce and work with its various functions/features which are available for use for an end-user.

Our Microsoft Azure Administrator education course will teach you how to recognize a range of agile principles, frameworks, and terminology.

When you make your decision, you'll study a lot about the azure framework, and its concepts, and how they might also be utilized in businesses.

Our faculty team members will help you to comprehend how to create work agreements and how to map dependencies to make certain a project's long-term success.

Moreover, our team will also assist you to learn how to adapt the best software program engineering standards that are commonly utilized in the nice IT companies with the excellent Azure training institutes in India.

However, our faculty members will guide you to efficaciously produce effects and whole every job on time using the most positive time administration techniques.

Post completing the whole course, you will genuinely turn into a certified Microsoft Azure Administrator.
Salary Expectation for Fresher :

After enrolling in our course, you will eventually imbibe some skills like deploying and configuring virtual networks respectively. 

Moreover, you will also imbibe some highlighting features concerning the hybrid cloud.

Furthermore, our qualified experts will eventually help you to also understand the procedure of managing public and private IP addresses for your VMs and selecting other Azure resources.

Precisely, as a skilled Microsoft Azure Administrator, ranges from 3.0 Lakhs to 18.3 Lakhs, which is quite good for starters. 

Here at Croma Campus, our faculty members will help you in completing the course as soon as possible. 
Career Growth after the Course :

This direction is generally open for every student who aspires to become a Microsoft Azure Administrator. You will just have to just imbibe the prerequisites of it, and then move ahead with imbibing its every minute detail.

Furthermore, by entering Croma Campus, you will get to analyse all of the abilities vital to correctly manipulate an undertaking and acquire your objectives.

Our important course program will help you imbibe its latest implementation, and specification as well.

Our Azure Administrator certification training path will help you in studying all of the principles integral to ensure long-term sustainability and notable delivery.

After finishing the Azure Administrator course, you will be properly organized for sectors and will be in a position to observe your capabilities successfully in the job.
Why Microsoft Azure Administrator course is so important :

Azure certification will be in a position to use Azure efficaciously to run purposes unaffectedly barring having to go through the bother of any additional coding. Azure comprises of some exceptional features like security, protection, and efficient storage abilities.

Microsoft Azure has a pay-as-you-go function that approves you to pay solely for those offerings and property that you have used.

In fact, acquiring an Azure Administrator will give you the opportunity to be a part of some great projects.

By acquiring qualitative training in this subject, you will eventually be able to implement some effective strategies so that your company could gain monetary profits as well. 
A certified Microsoft Azure Administrator has to perform a lot of tasks. So, if you also aspire to become a verified Azure Administrator, then you should know beforehand, what you might need to indulge in.

Your main duties will comprise of looking up to the deploying and configuring Virtual Networks.

However, you will also need to manage public and private IP addresses for your VMs and select other Azure resources.

Furthermore, you will have to indulge in working on orchestrating routing paths.

Well, your main job roles and responsibilities will depend upon different projects and their individual requirements. 

While working as an Azure Administrator, you should be able to deploy azure approaches in the most effective way feasible to meet the project's objectives.

Our faculty members will thoroughly guide you to implement the best approaches to satisfy your clients. 
Top hirings of Azure Administrator :

Accenture and HCL are some of the most companies hiring Azure Administrator. 

In a way, after the completion of your course, our faculty members will dedicatedly build your resume so that you could appear for interviews for huge companies. 

By acquiring adequate information, skills, and features, you will genuinely end up securing a good position in the organization as well. 

With having advanced knowledge of this subject along with some experience, you might be offered a good heavy salary package as well. 
Training Certificate :

Here, at Croma Campus, you will not be only given theoretical information, but practical implementation. 

Our qualified expert will also take the responsibility of enhancing your resume. 

Moreover, after the completion of your course, we will assure you of 100% placement. 

Our faculty members will guide you about the relevant accreditation also. 

In fact, the candidate will get the chance of experiencing a whole new learning experience. 

They will be given sessions with references to several representations, videos, statistical information as well. 
Why you should choose MS Azure?
Well, a certified Microsoft Azure Admin salary exceeds up to ₹ 7.0 Lakhs.
Likewise, in the U.S, Microsoft Azure Administrator's salary ranges $163,000
Similarly, the salary of an Azure Admin in the U.K ranges between £65K - £70K.
There are various job options available for you across the world.
Plenary for AZ 104 Azure Administrator Training
| Track | Week Days | Weekends | Fast Track |
| --- | --- | --- | --- |
| Course Duration | 40-45 Days | 7 Weekends | 8 Days |
| Hours | 1 Hrs. Per Day | 2 Hrs. Per Day | 6+ Hrs. Per Day |
| Training Mode | Classroom/Online | Classroom/Online | Classroom/Online |
Course Price at :
10% OFF
Expires in
01D 08H 53M 23S
Program fees are indicative only* Know more
Program Core Credentials

Trainer Profiles
Industry Experts

Trained Students
10000+

Success Ratio
100%

Corporate Training
For India & Abroad

Job Assistance
100%
BATCH TIMINGS
AZ 104 Azure Administrator Training Upcoming Batches
Take class during weekdays and utilize your weekend for practice.
Get regular training by Industry Experts.
Get Proper guidance on certifications.
Register for Best Training Program.
10% OFF
Running lack of time? Join Fastrack classes to speed up your career growth.
Materials and guidance on certifications
Register for Best Training Program.
Take class during weekdays and utilize your weekend for practice.
Get regular training by Industry Experts.
Get Proper guidance on certifications.
Register for Best Training Program.
10% OFF
Take class during weekdays and utilize your weekend for practice.
Get regular training by Industry Experts.
Get Proper guidance on certifications.
Register for Best Training Program.
10% OFF
More Suitable for working professionals who cannot join in weekdays
Get Intensive coaching in less time
Get Proper guidance on certifications.
Register for Best Training Program.
10% OFF
More Suitable for working professionals who cannot join in weekdays
Get Intensive coaching in less time
Get Proper guidance on certifications.
Register for Best Training Program.
10% OFF
Timings Doesn't Suit You ?
We can set up a batch at your convenient time.
FOR QUERIES, FEEDBACK OR ASSISTANCE
Contact Croma Campus Learner Support
Best of support with us
WhatsApp (For Call & Chat)
CURRICULUM & PROJECTS
AZ 104 Azure Administrator Training
The Azure Administrator implements, manages, and monitors identity, governance, storage, compute, and virtual networks in a cloud environment. The Azure Administrator will provision, size, monitor, and adjust resources as appropriate. Candidates should have a minimum of six months of hands-on experience administering Azure.
In this program you will learn :

Manage Azure identities and governance.

Implement and Manage Storage.

Deploy and Manage Azure Compute Resources.

Configure and Manage Virtual Networking.

Monitor and Back up Azure Resources.
Get full course syllabus in your inbox
Manage Azure AD objects :

manage user and group properties

perform bulk user updates

configure self-service password reset

NOTE: Azure AD Connect; PIM
Manage role-based access control (RBAC) :

provide access to Azure resources by assigning roles

resources (VM, disk, etc.)

interpret access assignments

manage multiple directories
Manage subscriptions and governance :

create and manage resource groups

configure Cost Management

configure management groups
Get full course syllabus in your inbox
Manage storage accounts :

configure network access to storage accounts

create and configure storage accounts

generate shared access signature

implement Azure storage replication

configure Azure AD Authentication for a storage account
Manage data in Azure Storage :

install and use Azure Storage Explorer

copy data by using AZ Copy
Configure Azure files and Azure blob storage :

create an Azure file share

create and configure Azure File Sync service

configure Azure blob storage

configure storage tiers for Azure blobs
Get full course syllabus in your inbox
Configure VMs for high availability and scalability :

configure high availability

deploy and configure scale sets
Automate deployment and configuration of VMs :

modify Azure Resource Manager (ARM) template

save a deployment as an ARM template

automate configuration management by using custom script extensions
Create and configure VMs :

configure Azure Disk Encryption

move VMs from one resource group to another
Create and configure containers :

create and configure Azure Kubernetes Service (AKS)

create and configure Azure Container Instances (ACI)

NOT: selecting a container solution architecture or product; container registry settings
Create and configure Web Apps :

create and configure App Service

create and configure App Service Plans

NOT: Azure Functions; Logic Apps; Event Grid
Get full course syllabus in your inbox
Implement and manage virtual networking :

create and configure VNET peering

configure private and public IP addresses, network routes, network interface, subnets, and virtual network
Configure name resolution :

configure custom DNS settings

configure a private or public DNS zone
Secure access to virtual networks :

associate an NSG to a subnet or network interface

evaluate effective security rules

deploy and configure Azure Firewall

deploy and configure Azure Bastion Service

NOT: Implement Application Security Groups; DDoS
Configure load balancing :

configure Application Gateway

configure an internal load balancer

configure load balancing rules

configure a public load balancer

troubleshoot load balancing

NOT: Traffic Manager and Front Door and Private Link
Monitor and troubleshoot virtual networking :

monitor on-premises connectivity

use Network Performance Monitor

troubleshoot external networking

troubleshoot virtual network connectivity
Integrate an on-premises network with an Azure virtual network :

create and configure Azure VPN Gateway

create and configure VPNs

configure Azure Virtual WAN
Get full course syllabus in your inbox
Monitor resources by using Azure Monitor :

configure and interpret metrics

analyze metrics across subscriptions

implement a Log Analytics workspace

configure diagnostic settings

save a query to the dashboard

set up alerts and actions

view alerts in Azure Monitor

analyze alerts across subscriptions

configure Application Insights
Implement backup and recovery :

configure and review backup reports

perform backup and restore operations by using Azure Backup Service

create a Recovery Services Vault

use soft deletes to recover Azure VMs

create and configure backup policy

perform site-to-site recovery by using Azure Site Recovery
Get full course syllabus in your inbox
Our Placement Guide :

Tips to clear an Interview

Common Interview questions and answers

AZ 104 Interview Questions and Answers

Attempt for AZ 104 Global Certification Exam

Earn Credentials and Start applying for Jobs
Get full course syllabus in your inbox
Need Customized curriculum?
Mock Interviews
Prepare & Practice for real-life job interviews by joining the Mock Interviews drive at Croma Campus and learn to perform with confidence with our expert team.
Not sure of Interview environments? Don't worry, our team will familiarize you and help you in giving your best shot even under heavy pressures.
Our Mock Interviews are conducted by trailblazing industry-experts having years of experience and they will surely help you to improve your chances of getting hired in real.
How Croma Campus Mock Interview Works?

Projects
Validate your skills and knowledge by working on industry-based projects that includes significant real-time use cases.
Gain hands-on expertize in Top IT skills and become industry-ready after completing our project works and assessments.
Our projects are perfectly aligned with the modules given in the curriculum and they are picked up based on latest industry standards.
Add some meaningful project works in your resume, get noticed by top industries and start earning huge salary lumps right away.
Request more informations
self assessment
Learn, Grow & Test your skill with Online Assessment Exam to achieve your Certification Goals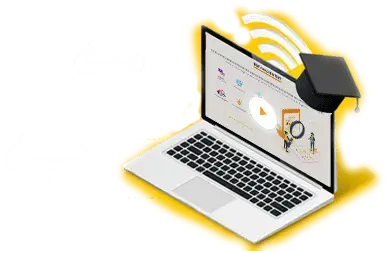 We have a dedicated team of trainers that will thoroughly guide you in understanding its minute details.
In Croma Campus, you will find both online/offline ways of training. If you are a working candidate, then you can surely opt for the online option.
No, it's not mandatory to imbibe the skills, but if you have, then it will be beneficial for your career.
Yes, our faculty members are highly skilful, and to know our feedback, you can check our review section also.
Career Assistance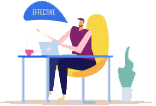 - Build an Impressive Resume
- Get Tips from Trainer to Clear Interviews
- Attend Mock-Up Interviews with Experts
- Get Interviews & Get Hired
Are you satisfied with our Training Curriculum?
If yes, Register today and get impeccable Learning Solutions!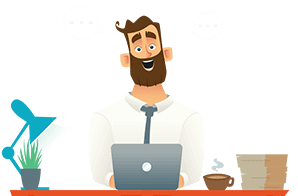 Microsoft Azure Fundamentals (AZ-900)
Microsoft Azure Fundamentals checks and validates your fundamental knowledge of cloud services and how Microsoft Azure provides the cloud services, irrespective of any specific role. Exam AZ-900 is for candidates looking to demonstrate working knowledge - foundation level of cloud services and how these services are offered by Microsoft Azure.
Format
Multiple Choice and Multi-Response Questions
No of Questions
40-60 Questions
Passing Score
700 (on a scale of 1-1000)
Instructor-led Sessions
The most traditional way to learn with increased visibility,monitoring and control over learners with ease to learn at any time from internet-connected devices.
Real-life Case Studies
Case studies based on top industry frameworks help you to relate your learning with real-time based industry solutions.
Assignment
Adding the scope of improvement and fostering the analytical abilities and skills through the perfect piece of academic work.
Lifetime Access
Get Unlimited access of the course throughout the life providing the freedom to learn at your own pace.
24 x 7 Expert Support
With no limits to learn and in-depth vision from all-time available support to resolve all your queries related to the course.

Certification
Each certification associated with the program is affiliated with the top universities providing edge to gain epitome in the course.
Training Certification
Earn your certificate
Your certificate and skills are vital to the extent of jump-starting your career and giving you a chance to compete in a global space.
Share your achievement
Talk about it on Linkedin, Twitter, Facebook, boost your resume or frame it- tell your friend and colleagues about it.
Video Reviews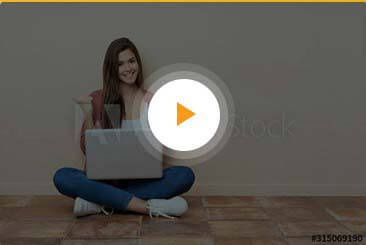 Corporate Training at Croma Campus helped our employees in getting all the required skills through an organized method of instructions. It was truly amazing getting associated with Croma campus with the amazing content delivery and constant support.
Mr. Rajiv Kumar
Manager at Genpact
Batch-2020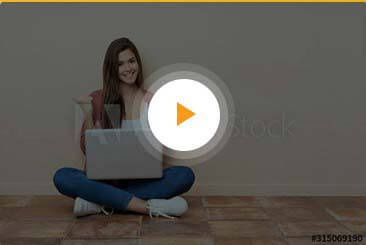 Through corporate training at Croma campus, our employees got all capabilities and knowledge that is required to achieve company goals and success. Furthermore, the training also helped in improving teamwork, employee's satisfaction, retention, and more.
Mr. Abhishek Sharma
Manager at Tech Mahindra
Batch - 2021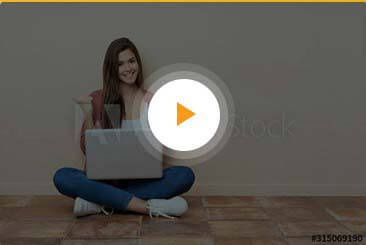 Adding skills and certifications to employers' resume was a wise decision that helped us to increase our revenue by 200 percent and also improved our reputation in terms of quality and on-time delivery.
Mr. Vikram Singh
Manager at hCentive
Batch-2021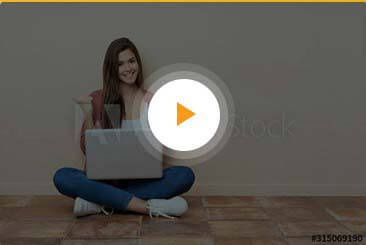 Croma Campus is the best place to learn with amazing support and customer services. The team is always ready to help and assist. They helped me to understand all salesforce concept and today I am working as a Salesforce Professional in a leading industry.
Mrs. Shreya Saxena
Training in Salesforce
Batch-2022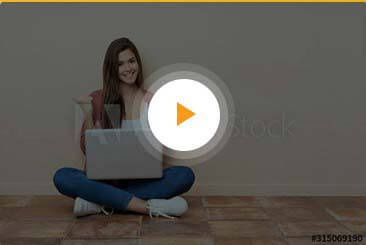 I did complete two courses from Croma Campus. One was web designing and the other was PHP. The mentors are so skillful and knowledgeable. They helped me to learn all concepts with ease without any hassle and I am highly satisfied with my choice.
Mr. Tarun Gupta
Training in PHP
Batch-2021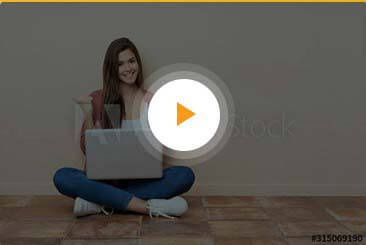 Earlier, I was not sure how online training can help in building a career but the career assistance and mentorship at Croma was so good that I would like to recommend everyone to join the Croma Learning Campus and boost your confidence level too..
Mr. Siddharth Sharma
Training in Software Testing
Batch-2021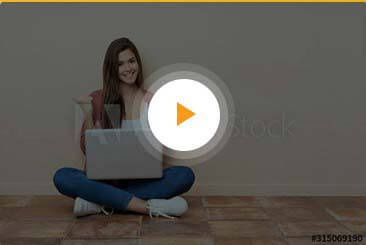 I am a Data Science professional and working with a leading IT industry for more than 15 years. I do have practical exposure to different Data Science services and technologies. I love to teach people having aspiring minds.
Mr. Anurag Mishra
Specialization in Data Science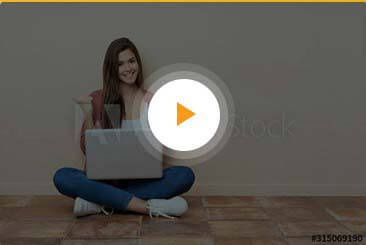 I am a Data Analytics professional with over 10 years of experience. I am associated with Croma campus from last two years. I have trained hundreds of students and guided them towards their career goals and enhancements.
Mr. Tanveer
Specialization in Data Analytics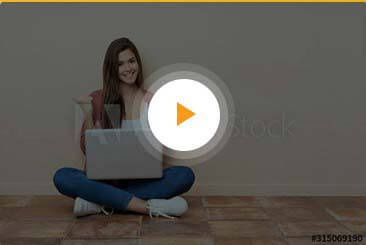 I am a Cloud Computing expert with more than 12 years of experience in an MNC. Till date, I have trained and mentored hundreds of students and professionals globally. Working at Croma is an enriching experience and a wonderful journey too.
Mr. Vikash Jha
Specialization in Cloud Computing