What Is The Importance Of HR Training?
5 out of 5 based on 1946 votes
Last updated on 1st Mar 2022
3.5K Views

The role of the human resource department is important to channel out the resources in the right direction.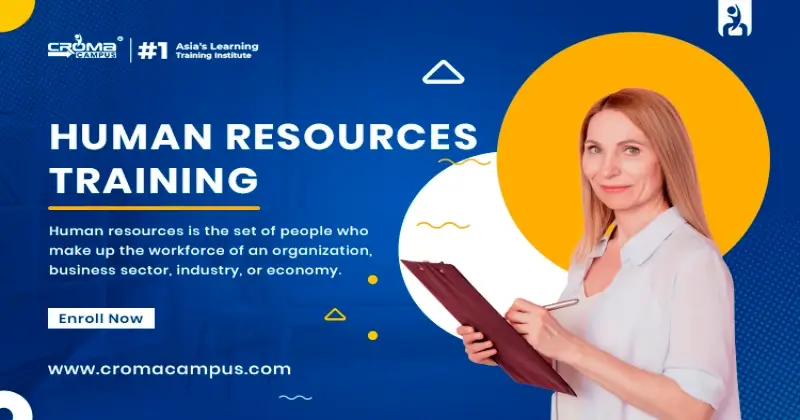 Human Resource is an important part of every organization and the work profile needs training, integrity & commitment. If you are entering this domain as a career then you should understand the role of HR. Moreover, introduction to HR training is an essential part of organizational training.
Why HR Training is Important?
Training is an important tool of any business department and when we talk regarding Human Resources it is essential. Moreover, it increases the return on investment which regards higher productivity, enhancing the employee's skills as well as increasing motivation levels. It enhances the demand for HR Training in Noida. For instance, various training institutes offer job assistance.
Let us See the Importance of HR Training:
After looking out the introductory part of HR training in Noida now we should consider the importance in the below-mentioned details:
Higher Productivity & Better Quality of Work:
As we all know that formal training helps out in increasing the skills of potential employers and improving out their job functions. Moreover, standard methods offer out to the trainee with the current industrial trends addressing the needs of the HR industry.
Reduction in the Wastage Cost:
While HR training workers can learn out regarding the optimization of resources. Moreover, by learning out the standard methods you can improve out the quality of products & services.
Increasing Out the Morale & Loyalty:
As we all are aware of the fact that training helps out in boosting the morale of the individuals by developing out a proper attitude. Moreover, it helps out the individuals in making out loyal towards the organizational activities.
Reduction of the Supervision:
For organizational development teamwork is essential but it is impossible to monitor all of the employees. But after offering out proper training to the employees they can avoid out mistakes or perform out the job with confidence.
How to Get HR Training?
There are various institutes that started out HR Training in Gurgaon. Individuals can take online as well as offline training. After completing this course there are a lot of options in the HR industry & other domains. Moreover, it helps in opening out the doors of a lucrative career.
Conclusion:
The role of the HR Generalist is important to channel out the resources in the right direction. With such a broad framework of this designation, the demand is also scaling up. Moreover, it helps out in coordinating out from other departments of the organization.
Free Demo for Corporate & Online Trainings.
LEAVE A REPLY
Your email address will not be published. Required fields are marked *
Course Features

Reals Life Practical & Case Studies

Assignments

Lifetime Access

Expert Support

Global Certification

Job Portal Access