What Does A Piping Designer Need To Know?
5 out of 5 based on 845 votes
Last updated on 11th Dec 2021
6.3K Views

If you also want to turn into a skillful, then you should first obtain a proper accreditation of the Piping Design Course in Delhi in hand.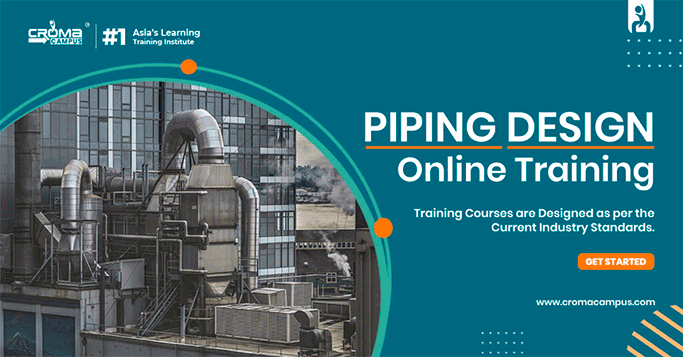 Introduction

Piping Designing is a field that indulges you in creating the whole layout of 2D or 3D CAD models and isometric purposes. Well, at the moment, it is one of the promising fields that is being opted by several candidates belonging from different industries. If your interest also lies in this direction, then you should surely obtain a proper accreditation for the Piping Design Online Certification course. It is genuinely a worth opting course as it has a bright future ahead.
Let's now move further, and know what skills you need to imbibe to get into this direction.

Skills Required
You need to imbibe some highly important skills before thinking of getting into this industry. Knowing these skills will eventually make your work easier.
You must belong to the constructional educational field.

You must imbibe information concerning Piping equipment.
Furthermore, possessing information about AutoCAD is a must.
You also need to hold detailed information regarding Stress analysis, structural design, tools layout, vendor drawings, etc.
Apart from having these technical abilities, you must have excellent communication skills.
You must have an urge of learning new things.
After imbibing above mentioned skills, along with a legitimate accreditation in hand, you will surely be able to enter this direction.
What Are The Topics Covered In Piping Design Course?
To be precise, Piping Designing is a very vast field, and it comprises several sections altogether. And it's very important to know all these sections deeply.
Let's have brief information on the main sections which you need to know before entering this field.
Acquire information on pipe fittings, valves, and other equipment. Yes, it's very important to acquire detailed information regarding the adequate fittings, and their piping materials. In fact, you need to know its implementations as well.
Furthermore, you also need to know the technique of producing "Process Documents". In this, you will have to analyze 'Process Flow Diagram, and Piping Instrument Diagram'. It is essential to know both of these because this will help you to at the beginning of the project.
You also need to get acquainted with process plant equipment details. You also need to analyze its implementations, fittings also.
However, you must also know the method of linking the whole piping procedure to P&IDs, equipment vendor drawings, instrument vendor drawings, stress analysis, etc. It is therefore one of the important proceedings. So, you must hold information about these.
Well, these are the main sections which you need to know. But this specific direction has more to it, like- it comprises of process variable procedures, collaboration with engineering set-ups, piping execution process, etc., So, to analyses those you will have to deeply analyze this topic.
Conclusion
The stated information visibly depicts the importance of this course. If you also want to turn into a skillful Piping Designer, then you should first obtain a proper accreditation of the Piping Design Course in Delhi in hand. In fact, post having this certification, you will easily get into a good construction-based company.
Free Demo for Corporate & Online Trainings.
LEAVE A REPLY
Your email address will not be published. Required fields are marked *
Course Features

Reals Life Practical & Case Studies

Assignments

Lifetime Access

Expert Support

Global Certification

Job Portal Access