Amazon Web Services(AWS)
(26 Blogs)
Career Opportunities In Learning AWS
4.8 out of 5 based on 8547 votes
Last updated on 10th Aug 2022
13.7K Views

AWS is a combination of IaaS, PaaS, and SaaS offerings that provides more than 200 services for its users. To know more about it join AWS online course in Bahrain.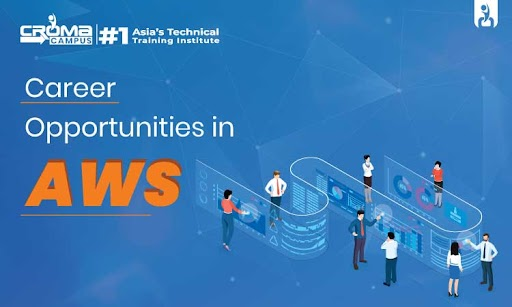 AWS stands for Amazon Web Services and it is the world's leading cloud computing platform. It is a combination of IaaS, PaaS, and SaaS offerings that provides more than 200 services for its users. AWS has been serving since 2006 and it is much more experienced than the other cloud computing platforms available. It is a very easy-to-use platform that facilitates quick and secure access.
Benefits of Using AWS
AWS allows companies to modify their data whenever and wherever they want. Therefore, most start-ups and companies start their cloud computing journey with this tool. It is user-friendly and comes with all the instructions, documentation, and video information for learning its use. In addition, it is a high-performing platform that allows you to process a large amount of data at high speed. It ensures more productivity and helps the company in competing with its competitors. AWS always innovates itself with the latest tools and technologies that provide an organization with higher benefits. To further know about it, one can visit the AWS Online Course in Oman. Apart from these, given below are some of the benefits of using AWS.
Scalable & Elastic- It provides an Auto Scaling service that automatically increases the capacity of constrained resources according to the needs. Furthermore, it is elastic and automatically shrinks the resources if you use fewer resources and you don't need the rest of them.
Reliable- AWS is a reliable solution that serves more than a million active clients in more than 200 nations all over the world. It is precise and accurate and performs its tasks whenever required. Furthermore, it is also trustworthy in terms of the services and security it provides.
Cost-Effective- Instead of building your servers, you can always choose AWS for storing your data and applications. AWS offers a pay-as-you-go pricing method, which allows you to pay only for the tools and services that you are using for some time.
Flexible- AWS is highly flexible and it allows you to choose operating systems, programming languages, and web application platforms as per your comfort. Furthermore, it facilitates an easy migration process and allows you to work on new solutions simultaneously.
Career Opportunities in AWS
Almost 90 percent of the internet today runs on cloud computing and AWS is the market leader in this technology. It was the brand in the market to launch a modern cloud infrastructure service (Amazon Elastic Compute Cloud). AWS controls about 33 percent of the cloud computing market and the second is Microsoft with an 18 percent share that is not even close. In the past few years, a lot of public and private sectors have adopted AWS services and solutions. It is the world's most comprehensive and broadly adopted cloud platform, that offers more than 175 fully-featured services.
Thus, making it a priority for all types of businesses. There is a wide range of job opportunities and career paths available to people with AWS skills. Many institutes provide AWS Online Course in Bahrain and one can enroll in them to start a career in it. Given below are some of the job opportunities you can explore after learning AWS.
Cloud Developer- These developers build software services and enterprise-level applications. In addition, they should have the working knowledge of the most common cloud orchestration tools.
DevOps Engineer- They are responsible for maintaining the server and implementing any debugging or patching They design cloud solutions to improve business processes.
Security Engineer- They secure the AWS systems and help in protecting sensitive and confidential data. Furthermore, they are responsible for implementing security practices.
Network Engineer- These professionals help a business design, build, and maintain cloud-native and hybrid networking infrastructures.
Data Architects- They are data analytics professionals that leverage AWS technologies, and services to unlock the value of enterprise data.
Cloud Consultants- They are responsible for providing technical expertise and strategy in designing and deploying AWS cloud solutions.
Conclusion
AWS is the world's leading cloud computing platform that consists of IaaS, SaaS, and PaaS offerings. It is scalable and elastic and serves more than a million active clients in more than 200 nations all over the world. It is a highly popular solution and many leading companies use it for cloud computing.
Free Demo for Corporate & Online Trainings.
LEAVE A REPLY
Your email address will not be published. Required fields are marked *
Course Features

Reals Life Practical & Case Studies

Assignments

Lifetime Access

Expert Support

Global Certification

Job Portal Access