Programming & Frameworks
(17 Blogs)
Why Do You Need To Know About Python Language?
4.9 out of 5 based on 12586 votes
Last updated on 18th Aug 2022
4562K Views

Python has become the most used and reliable web programming language for both beginners and professionals.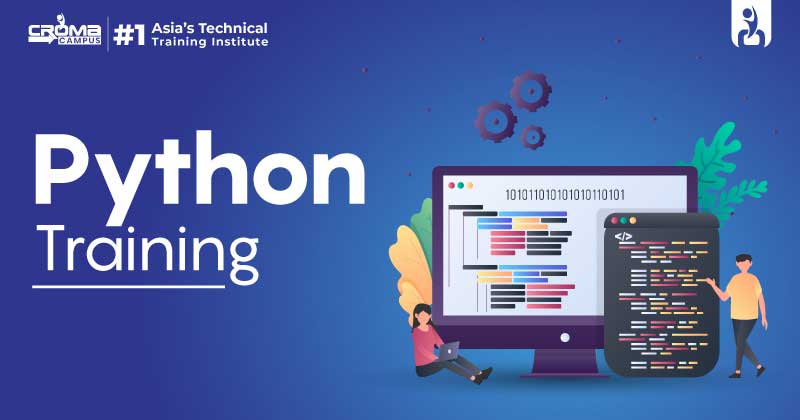 Recently, Python has become the most used and reliable web programming language for both beginners and professionals. Pythons have become the most popular object-oriented programming language that provides the most effective software development solutions. Hence, many top-notch companies have completely adopted this technology and search for individuals having experience with Python and software development. So, this is the best time for you to join the world of coding and software development. Therefore, you can get Python Online Training to master Python skills and become a professional. As this online training course will help you with hands-on training and provide you with industry-based trainers.
Job Opportunities after learning Python:
After completing the Python training program, you will get new career opportunities offering you high salary packages. With this, you can advance your career to new heights and join the IT world to gain experience and success. Thus, after getting the certification, you can choose from various job profiles such as;

Data Analyst- As a Data Analyst, you will require to identify required information from large sets of data. Hence, it has become the most popular field as companies deal with big data and want experts to manage their data effectively.



Product Manager- A Product Manager is responsible for helping business enterprises understand the market changes and latest trends. With this, you can enhance your performance and make effective decisions. They require to study market trends which require experts, so companies search for individuals with extensive knowledge and experience.
Machine Learning Engineer- An engineer having extensive knowledge and experience in Python programming. As a result, they create programs, machines, and all other computer-related programs.
Python Developer- As a Python developer, you will require to create websites and solve problems related to data analytics. In addition, you will need to prepare reusable codes to optimize data algorithms. Lastly, you will ensure data protection by creating accurate and effective strategies.
Future Scope of Python Developers:
Recently, enterprises look for skilled and trained programmers having experience with Python programming language to deliver desired results. As a result, it has opened many new and great job opportunities as companies all around the world trust and use Python programming language. Moreover, it plays an important role in fields like Networking, Data Science, Big Data, and more. Many established enterprises like Accenture, Cognizant, and TCS recruit experienced Python professionals with the required skills and qualifications. Therefore, this will continue to grow with the future, thus it has become a promising career path offering aspirants a successful and bright future.

Job Responsibilities of a Python Developer:

After successfully completing the training and getting certified, you work as a Python Developer. However, this comes with so many responsibilities to look out for. Let us look at the roles and responsibilities of a Python professional;

You will need to create and write accurate codes by testing them in different environments. This will provide full functionality to applications and prepare accurate data algorithms.
You can perform several functions like modifying codes, identifying all the requirements, and adding essential software components.
In addition, it also helps in creating back-end components to improve performance.
The main responsibility of a Python developer revolves around testing software and codes to deploy desired results.
You need to increase the performance and deliver accurate software systems. In addition, you will require to create models based on Machine learning and Artificial Intelligence features.
Finally, you will require to deliver new and innovative strategies and ideas to enhance the software development process. Moreover, you must work with different departments and team members to effectively deliver the final product.
Conclusion:
Finally, cloud computing has become the most popular and trusted technology in the world. With the help of Python, developers can make the coding process quick and easy delivering accurate results. So, this has become the most popular programming language, offering great career opportunities. Therefore, to become a professional Python developer, you need to join the most popular Python Training Institute in Noida to understand the concepts of the Python programming language.
Free Demo for Corporate & Online Trainings.
LEAVE A REPLY
Your email address will not be published. Required fields are marked *
Course Features

Reals Life Practical & Case Studies

Assignments

Lifetime Access

Expert Support

Global Certification

Job Portal Access