Data Science & AI
(81 Blogs)
Python Course Details- Duration, Syllabus, Jobs, And Salary
5 out of 5 based on 1700 votes
Last updated on 12th Oct 2021
8.6K Views

So if you are looking to learn and grow your skills in it you need to enroll in Python Learning Online as it offers the perfect way through which you can easily learn the course from home.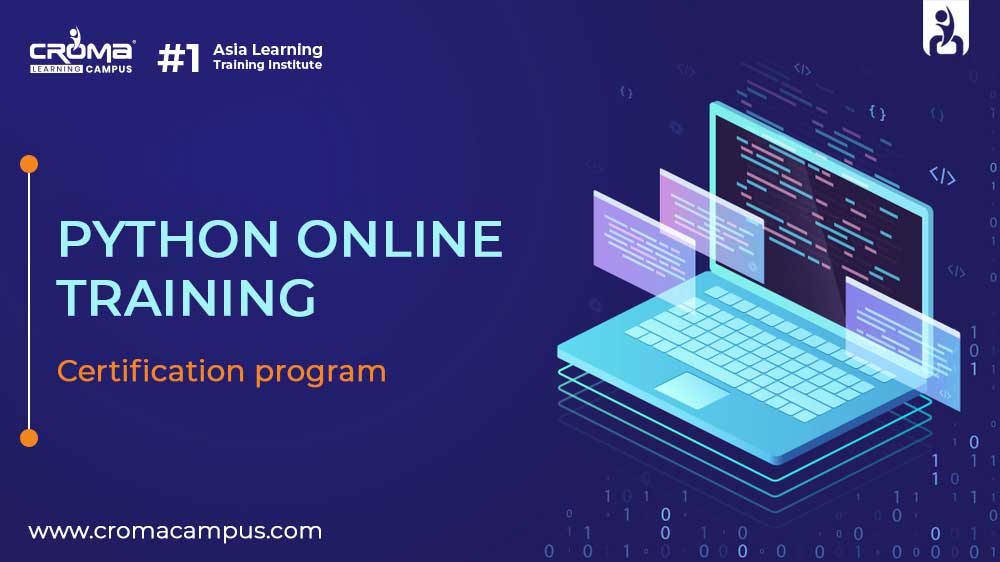 Web development. Application development and other web platforms are seeing the rise. As the requirement of the organization is mounting more and more; the demand for web developers is also filling up the employment bracket in the market. Today the web development is a way through which one can easily reach the indigent market and provide the services and the products they are looking for. So let's explore the python details related to the learning method, fees, course duration, jobs, and salary.
What is Python Programming?
Python developed by Guido Van Rossum in 1991 is currently a widely-used programming language that is used for the development of web applications and websites. It offers server-side development and can be run on different platforms such as Windows, Mac, Linux, and others. Today those course is offered by the institute with the aim to help you learn the complete work process involved with python. So if you are looking to learn and grow your skills in it you need to enroll in Python Online Training as it offers the perfect way through which you can easily learn the course from home.
Need of Python
The development of python is completely defined for better readability, completing the commands, and to be used as a general-purpose programming. Today python is used by many experts who are engaged with the development of the online platform. Software engineers, data scientists, and coders use this language to perform the roles such as testing, coding, developing software, data security, debugging, data storage, and much more.
Course Duration
The course duration for the certificate and diploma differs as both have different course structures. With a diploma, you will learn more components attached to python programming whereas with the certificate you will learn core values and the basic programming involved with Python.
Course duration for a certificate course in python is up to 6 months

Course duration for getting a diploma in Python is 1-2 years
Syllabus
The python syllabuses based over two-level foundation level and expert level.
The Foundation Level Includes
Introduction of python programming
Python fundamentals
Python data type
String objects and collection
Operators in Python
Python Namespace
List, tuples, set, and dictionaries
Decision-making loops in python
Modules
Functions
File handling
The Python Experts Course Syllabus Includes the Fundamental Course Structure Along With:
Object-oriented programming in python
Reg Expressions
Python sending Mail
Python Multithreading
Exception Handling in Python
Accessing data from multiple sources
Python GUI Programming
Eligibility to learn Python
Well, to learn Python it is important to have little awareness about the programming concepts and have an overview of writing the programs. Well, python does not require any important eligibility criteria. The Eligibility for both certification and diploma is different for those who are looking to do certification must have completed their studies in 10th and for those who are looking to learn diploma in python must have completed their 10th and 12th in order to learn the course.
Job Opportunities in Python
There is a huge demand for python programmers and developers and the need are increasing with promising career opportunities. This makes it a most desirable career to learn Application development, testing, scriptwriting, application upgrades. The Python Job profile available in the market are:
Python developer

Software Engineer
Data analyst
Data scientist
Research Analyst
Software developer
Product manager
Financial Advisor
Data journalist
Trainer
Salary Available in Python
The salary of python developers is completely based on the experience one has in a particular field. The basic salary package offered to the fresher's is INR 4.5 lakhs annually. The salary range starts from 2 lakhs to 20 lakhs depending on the job role you have.
Skills to Learn Along with Python Training
Completing the python training is not enough as one needs to learn more tools and components to have better and complete control in working with the programming language. Here are some of the skill sets that you must get involved with to learn python.
Object Relational mapper

Deep learning
Analytical skills
Communication skills
Data science
Designing skills
Expertise in Core Python
Knowledge in the web framework
There are many other skills sets that you can explore as soon as you start learning python. So to start with enrolling for the python training and gain complete exposure to such skills so as to implement the same while completing the web development projects. With this, we come to the end of this page. Hope it has provided the complete knowledge and information that you were looking for, in case of any other doubt you can register your name with the institute and grab the information from the expert counselors.
Conclusion
Now that you have a complete idea of the Python Course Fees, course structure, and the job roles involved in it. So, to start with simply enroll in the classes or you can also explore the course by enrolling for the free live demo sessions as it offers a perfect way through which you can understand the course structure and the modules you will learn before joining the training.
Free Demo for Corporate & Online Trainings.
LEAVE A REPLY
Your email address will not be published. Required fields are marked *
Course Features

Reals Life Practical & Case Studies

Assignments

Lifetime Access

Expert Support

Global Certification

Job Portal Access