Which Salesforce Certification Is In Demand?
4.8 out of 5 based on 9547 votes
Last updated on 8th Sep 2022
19.4K Views

The Salesforce certification course elevates your job prospects since the industrial applications are enormous. For more details read this post.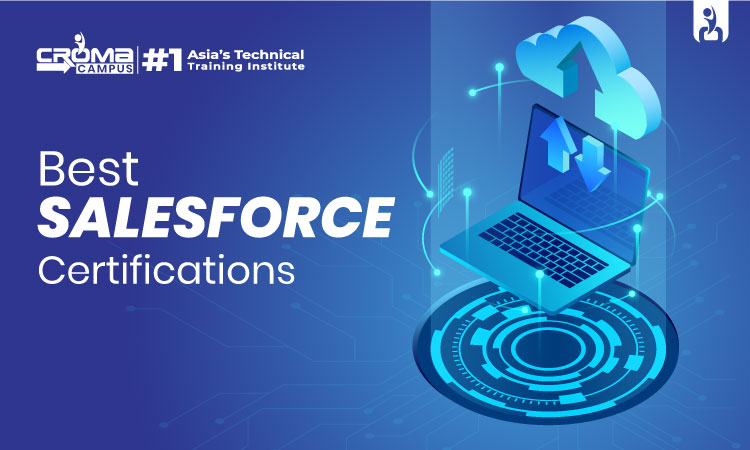 Introduction
Salesforce is a prominent cloud-based software platform that provides tools and utility services to configure an engaging customer experience. The primary features include aspects such as configuration, API Integration, multi-tenant architecture, free capacity, scalability, and SaaS (Software-as-a-service). In the industries, Salesforce has been widely regarded as one of the finest service providers in the Customer Relationship Management domain. Apart from the aforementioned features, it also provides a robust AI platform for financing, human resource management, marketing automation, etc. The platform is a ubiquitous CRM solution and it caters to both top-notch companies and smaller-end ventures. It fragments various operations of the organizations and renders the employees with a centralized customer view of numerous departments. It is advisable to always opt for the Best Salesforce Training Online because a certification course elevates your job prospects since the industrial applications are enormous.
Now, let us proceed ahead and determine the advantages of Salesforce certification, which would help you gain some important insights.
Advantages of Salesforce Certification
If you earn a certification in Salesforce, you show it to a recruiter that you have adequate proficiency for the job. Notwithstanding specializations you are going for such as architect, developer, consultant, marketer, or administrator, a certification helps you in tuning your profile and getting calls from top recruiters.
Become Visible in the Market
A certification helps you become noticeable in your organization and in the job market as well. If you upgrade your profile with a valuable Salesforce certification, you inform your organization that you are capable of handling complex roles and performing more complicated tasks. Furthermore, if you are looking to switch, a certification helps you in receiving calls from prominent recruiters.
A certification indicates that you have a great amount of curiosity and you wish to learn more. It indicates that you have a desire to continuously upgrade yourself. Furthermore, it becomes an asset when you give an interview as it makes an impression to the interviewer that you are willing to improve yourself. It also establishes that you have a certain number of skill sets and continuous progress you have made over the years. Furthermore, it also lets you implement the constant cycle of growth and learning in your professional life. It significantly develops your interest in your field.
Work Smarter and Not Harder
It tunes your intelligence as well. You will be motivated enough to enter into new projects, solve complex problems on the go, and rapidly implement intelligent and effective business solutions. Furthermore, it benefits your entire team as well as they leverage your knowledge and learn from you more. Overall, your importance in the industry will surge.
Now, let us peruse one more section and gather knowledge about the most in-demand certification in the industry.
Most In-Demand Salesforce Certifications:
There are many specializations and skill sets in Salesforce that help candidates in enhancing their annual salary. Thus, depending upon your preference for such certification, you can choose to sign up for the specific course. Most in-demand certifications include:
Salesforce Developer
Salesforce Architect
Salesforce Data Analyst
Salesforce Architect
Salesforce Administrator
Salesforce CPQ Specialist
Salesforce Platform App Builder
However, if you consider all the certifications and market trends, then Salesforce Administrator is the most high-demand certification in the market.
Conclusion
Salesforce is one of the finest cloud-based solutions that allow users to ensure a top customer experience. The services provide users with the latest tools to enable them to render top customer services and search for potential customers. The widespread applications in the global industries provide multifaceted opportunities for candidates to achieve growth. Considering the long list of specialization and functionalities, the surge in the high enrollment of Salesforce Training in Gurgaon is quite natural. Prefer an in-demand course and then utilize the certification for career growth to achieve quick success.
Free Demo for Corporate & Online Trainings.
LEAVE A REPLY
Your email address will not be published. Required fields are marked *
Course Features

Reals Life Practical & Case Studies

Assignments

Lifetime Access

Expert Support

Global Certification

Job Portal Access