Programming & Frameworks
(17 Blogs)
What Are The Career Opportunities In Python In 2023?
4.9 out of 5 based on 2463 votes
Last updated on 5th Nov 2022
2.3K Views

In the recent era, Python is one of the most popular programming languages across the globe. Demand for Python developers is growing every year.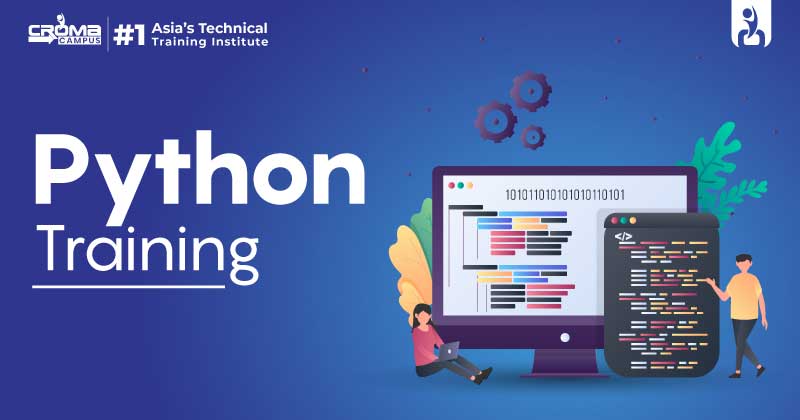 Python is one of the most popular programming languages across the globe. Along with this, it offers the most promising career opportunities as well. This demand for Python developers is growing every year. There is a reason why this high-level programming language is so much in demand. Let's read about some of the famous Python careers that are open for candidates with the right knowledge and expertise! But if you are planning to make a career in Python as a beginner, you would need its certifications. For this, you can enroll yourself in Python Training in Delhi. Numerous benefits of Python ensure better and more concise codes with faster readability, something that no other programming language can provide. Even a shorter code written in python can offer better designs. Python is also one of the best tools for creating comprehensive scripts on large as well as small scales. Let's take a look at the career opportunities in Python.
Python Career Opportunities
So let's figure out what career options are in front of you when you complete your Python learning along with some key roles performed by the different Python professionals-
1. Software Engineer
• Analyzing user requirements
• Writing and testing code
• Writing operational documentation
• Consulting clients and working closely with other staff
• Developing existing programs
2. Senior Software Engineer
• Developing high-quality software architecture
• Automating tasks via scripting and other tools
• Reviewing and debugging code
• Performing validation and verifying testing
• Implementing version control and designing patterns
3.DevOps Engineer
• Deploying updates and fixes
• Analyzing and resolving technical issues
• Designing procedures for maintenance and troubleshooting
• Developing scripts to automate visualization
• Delivering Level 2 technical support
4. Data Scientist
• Identifying data sources and automating the collection
• Preprocessing data & analyzing it to discover trends
• Designing predictive models and ML algorithms
• Performing data visualization
• Proposing solutions to business challenges
5. Senior Data Scientist
• Supervising junior data analysts
• Building analytical tools to generate insight, discovering patterns, and predicting behavior
• Implementing ML and statistics-based algorithms
• Proposing ideas for leveraging possessed data
• Communicating findings to business partners
What is the Future of Python Technology?
Python is an ever-evolving technology whose charm is not going to fade in decades to come. The following technologies rely thoroughly on Python today and tomorrow-
Artificial Intelligence- AI is contrary to the natural intelligence displayed by humans and other animals as it is machine based. It is one of the latest technologies taking over the world. Therefore, Python is one of the first choices, when it comes to AI; in fact, it is one of the most-suited languages for it.
Big Data-Big Data is the term for data sets that are so big and complex that traditional data-processing application software is not capable of dealing with them. Python helps this Big Data to grow, its libraries allow us to analyze and work with a large amount of data across clusters.
Networking-Python also allows us to configure routers and switches, and perform other network automation tasks easily and nominally.
What are the Advantages of Python Technology?
So, after all this Python career opportunities talk, the next question arises, why should you learn Python? Let's answer this by looking at some of its advantages-
Its simplicity and conciseness make it the best choice for beginners.
It has a huge community that regularly contributes to its development.
Because of the highly demand-supply ratio, it offers excellent career opportunities, especially in India.
We have several frameworks to create web development easy as pie.
Python is undoubtedly the most preferred language for Artificial Intelligence and Machine Language.
Python has been continuously topping as the most loved programming language on various survey reports.
Conclusion
Thus, in this post, we have discussed various career aspects in python. We have provided you with information about different job roles requiring Python skills. We also threw some light on the options that you can choose as a skilled Python professional based on your interests. Therefore, if you are curious to learn about Python, and everything about data science, you can register yourself for Python Online Training. These training and certifications are created for working professionals and offer case studies & projects, practical hands-on workshops, mentorship with industry experts, 1-on-1 with industry mentors. Thus you can easily step up your career ladder and make a fulfilling career with the help of Python.
Free Demo for Corporate & Online Trainings.
LEAVE A REPLY
Your email address will not be published. Required fields are marked *
Course Features

Reals Life Practical & Case Studies

Assignments

Lifetime Access

Expert Support

Global Certification

Job Portal Access