Overview Of Primavera: What It Is And Its Importance
4.5 out of 5 based on 1184 votes
Last updated on 4th Aug 2022
3.9K Views

Primavera is an exceptional tool that enables users to an effective and sophisticated project portfolio management.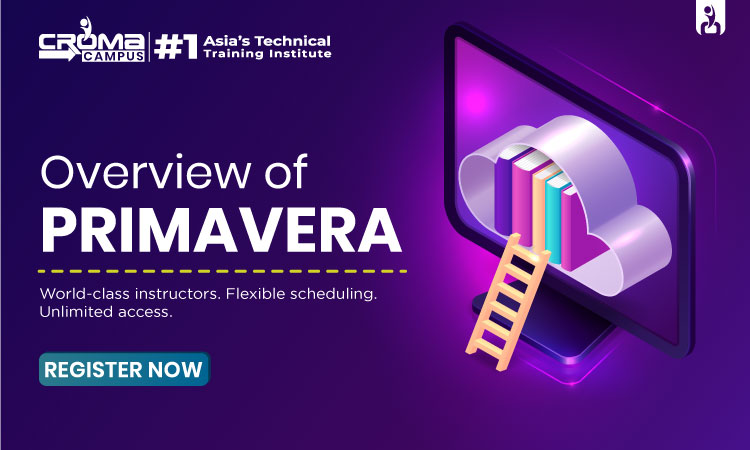 Introduction
Primavera is high-tech software that enterprises use all over the world for project portfolio management. Its extensive function area covers all the processes that come under project management like project management, risk analysis, project management, opportunity management, scheduling, etc. The utility of the high-tech tool serves far-reaching domains and a widespread workforce. Essentially, it caters to multi-faceted industries and encompasses large domains such as manufacturing, aerospace, etc. It enables large enterprises to deliver projects timely and well within the budget through the implementation of the latest practices. In recent years, the use of software in the business process, especially in managing, planning, and executing workflows has surged. Hence, considering the relevance of the software tool in the industries such as manufacturing, IT, etc., it is worthwhile to go through Primavera Online Course in Qatar or any tech-savvy country. Explore the career benefits and enhance the required skillsets in this domain.
Now, check out the informative forthcoming sections and know about the software in much more detail.
Importance of Primavera Software
It is a sophisticated tool built-in with a lot of innovative features and complete with characteristics such as multi-project planning, optimum performance, and control. It aids many enterprises and organizations with a lot of options in portfolio management. The tool provides innumerable methods of sorting resources and activities, implementing projects, and organizing adequately. It contains multifarious graphic tools that also help in efficiently managing reports on projects. Furthermore, its utility in high-enterprise applications also comes from the fact that it gives solutions to many purposes such as resource management, project scheduling, project collaboration, risk management, etc.
Now, let us peruse the next section to comprehend the beneficial aspects of Primavera.
Advantages of Primavera
The software provides optimal monitoring, control, scheduling, and project management options. It can be applied to any project of any size and from any industry. However, there are a few core advantages that you can read about from the following points-
• Risk Reduction
It is important to reduce the risks because if your project contains many errors or many issues, project expenditure continues to surge. Hence, it can lead to organizations cutting down some vital components to incorporate those additional costs. Now, using the software help you in mitigating and identifying certain issues throughout the course of management, planning, and completion of the project.
• Ease of Use
Though, the software consists of a lot of complex options, the core aspect of scheduling remains largely straightforward. In the software, you might just have to input the information, and then it will inform you if there are any issues. For example, the software can present data regarding the requirement of additional raw materials, non-essential employees, and unorganized data regarding work shifts.
• Enhanced Communication
Higher-end enterprises handle complex projects which involve a huge task force existing in multiple geographical locations. Therefore, Primavera facilitates remote collaboration and streamlined communication between executives and team members. Moreover, it also ensures that it is easy for the managers to deliver the message.
• Fragmenting a Big Project into Small Modules
A big project spanning multiple months might seem overwhelming from the onset. However, it benefits users by dividing a complex task into small achievable tasks and targets. It reduces the pressure on the team and allows them to put the impetus on each module. Furthermore, it also gives the enterprise more options for analyzing the performance of the team during the allotted activities and tasks.
Conclusion
The above article comprehensively discusses the importance and advantages of the software, which might give you an idea about the software. Essentially, it is a product that eases out the work of an organization in risk management, project collaboration, etc. Thus, it enables enterprises in completing many complex projects in less time. Sign up for Primavera Online Course in Dubai or at an institute near your residence and learn all aspects. It is a high-tech tool that also lets users in dividing long projects into small and achievable modules. The simplification of projects that come with the software also makes it high-in-demand software in the job market.
Free Demo for Corporate & Online Trainings.
LEAVE A REPLY
Your email address will not be published. Required fields are marked *
Course Features

Reals Life Practical & Case Studies

Assignments

Lifetime Access

Expert Support

Global Certification

Job Portal Access