How To Improve Advanced HR Skills?
5 out of 5 based on 754 votes
Last updated on 11th Dec 2021
9.2K Views

You should first get in touch with a decent HR Training Institute in Gurgaon and obtain a proper accreditation of it.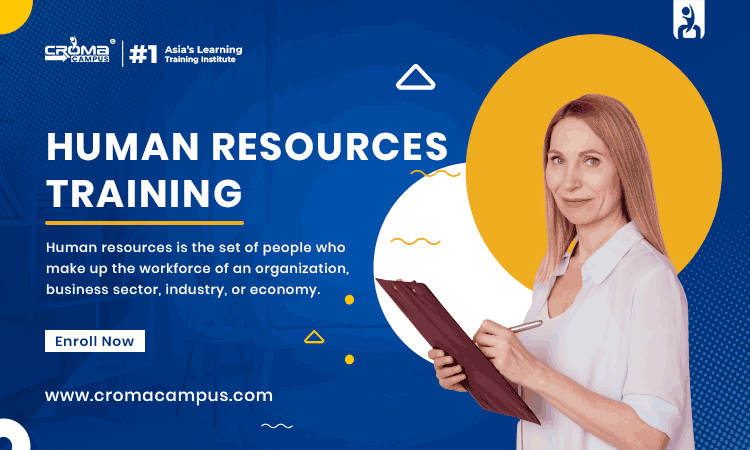 Human Resource is a collection of people who build up who tend to manage the whole workplace. You will find these professionals looking after the economic, administrative, business, related tasks regularly. One of the major job roles of an HR professional is to recruit, hire, and train people in their organization. In the present scenario, this specific field is expanding at a rapid rate, and probably that's why candidates also want to learn HR Training in Noida. This is so because this specific field has a lot of scopes majorly in the corporate sector.

Let's now proceed further, and have a look at some of the skills required in this field.

What are the Advanced HR Skills You Need to Imbibe?
You need to have a proper set of skills to get into this direction. These skills are sort of mandatory to have because they will help you in smoothly executing your work.

One of the significant skills which you should imbibe is leadership quality.

You should have good communication skills. You should be good in both written, and verbal communication skills.
Furthermore, you should be disciplined.
You must have good administrative skills as well.
You must possess basic knowledge of Excel, Word, etc.
However, to have a good bond with your employees, you should assure them confidentiality while they share their information with you.
Consequently, you should promote teamwork abilities.
Above listed information underlines the main skills which you need to have before entering this direction.
At the moment, to sustain in this direction for a longer period, you need to imbibe some more advanced skills. Some of the important advanced skills are mentioned below.

Choose HR as Your Major Subject- Yes, by boosting your educational qualification, and choosing this specific subject in your masters, or in bachelors will help you to know its various sections beforehand.

Encourage Your Employees to Showcase their Skills-By consecutively appreciating your employees when they perform well, will help you to enhance your organization's creativity and monetary profits as well.
Promote Teamwork- You should always help your employees in coordinating with one another to come up with effective results for the betterment of your organization. Working in a team will highlight others' perspectives and suggestions also.
Reward Inventiveness- You should always appreciate and award the deserving candidates who have shown excellence in their performances. Not recognizing good work is often depicted as demotivation.
By intently imbibing these skills, you will be able to gel with your employees well. And it will also help the employees to bring out their best in an encouraging surrounding.
Which is the Best Way to Acquire Human Resource Training in 2022?
There are various ways of accumulating information regarding Human Resources, but you should opt for the suited way for your career. And associating with a good institution like Croma Campus will help you to deeply understand this topic in a much better way. Yes, approaching Croma Campus will allow you to have training from qualified experts working for years in this industry.
In fact, you will also get the chance to imbibe practical as well as theoretical information. Faculty members of the Croma Campus will also help you to enhance your communication skills by often indulging you in curriculum activities, and being part of the group discussion concerning this subject. You might even end up getting placed in a good company as well. So, associating with an institution will be beneficial for your career.
Conclusion:
The cited information highlights the importance of this direction in various ways. In fact, by imbibing the required skills, you will be able to achieve desired growth and success in this direction. But before getting started professionally in this field, you should first get in touch with a decent HR Training Institute in Gurgaon and obtain a proper accreditation of it. Post having this accreditation, you will be eligible enough to work as an HR Executive, and further, acquire a much higher position as well.
Free Demo for Corporate & Online Trainings.
LEAVE A REPLY
Your email address will not be published. Required fields are marked *
Course Features

Reals Life Practical & Case Studies

Assignments

Lifetime Access

Expert Support

Global Certification

Job Portal Access