Mobile Development
(18 Blogs)
Do You Want To Be An Android Developer? Brief Overview
5 out of 5 based on 1526 votes
Last updated on 22nd Jul 2022
5.6K Views

Android is one of the most well-known OS for mobile devices and is built on the framework of the Linux kernel and modified versions of other open-source software.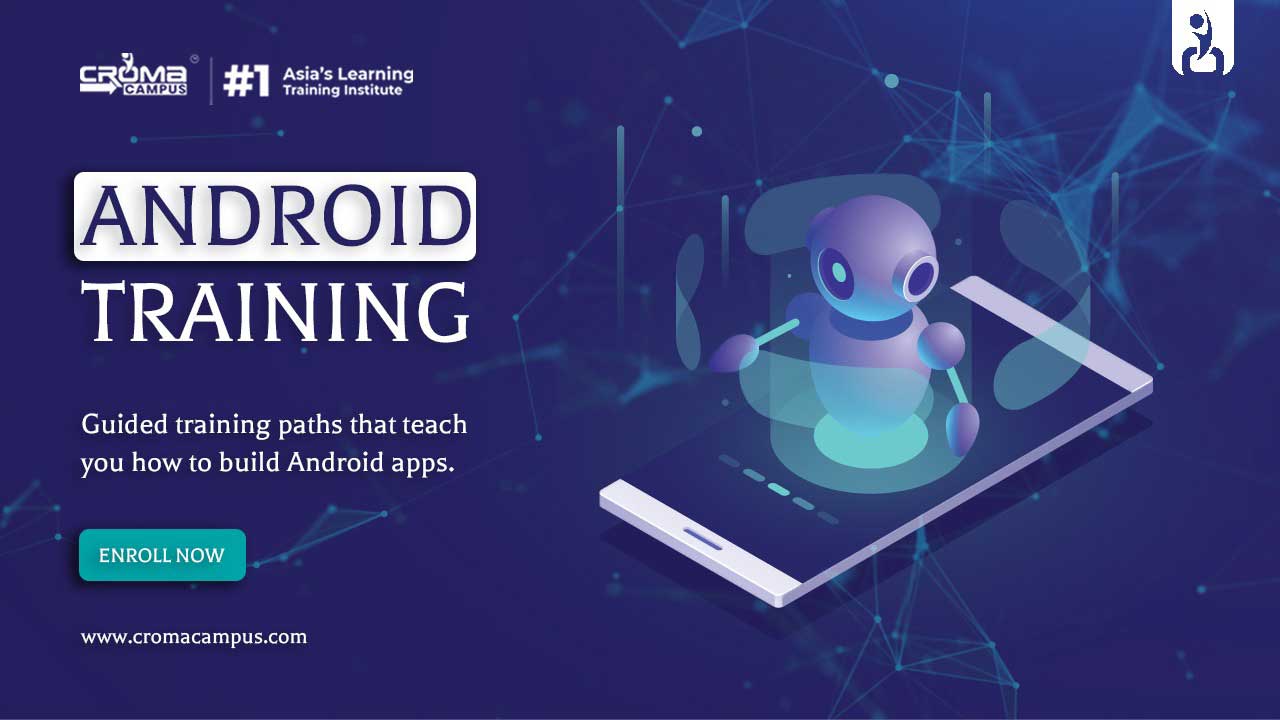 Android is a renowned operating system commonly found in mobile phones. It is one of the most well-known OS for mobile devices and is built on the framework of the Linux kernel and modified versions of other open-source software. Apart from mobile devices, it is also used to run tablets. It is basically designed to provide OS solutions to any kind of touch screen mobile device. Android contains a user-convenient and elegant GUI which can run on affordable hardware and provides general numeric keypads for user inputs. The spurge in the number of modernistic mobile hardware still hasn't decreased the need for a user-convenient OS framework. Hence, the demand for Android developers is still and is expected to remain so in the future. Enroll in Android Training Institute in Noida and learn about the latest practices to enter the industry. Mobile software development is still a profitable industry.
Now, if you are a layman in this field, then you don't have to worry because you can learn it in a convenient way. There are multiple sources available. Start by reading this article.
Importance of Android
It enables touch-screen device manufacturers to construct modernistic devices without paying too much attention to software advancement. It gives them the liberty of manufacturing cheaper products which can attract more people all over the world. The exponential growth of Android and its ubiquitous use in Europe, the US, and the rest of the world has contributed to the technological revolution. Nowadays, nearly anybody can purchase a smartphone and access the internet to access the tools to upgrade himself. From politics, education, and entertainment to daily news headlines, everything is accessible on a smartphone. It is a dominant OS framework as far as touch screen devices are concerned and no other competitor comes even close.
Now, since we have understood the significance of Android in the global market, let us a few key points which illustrate why you should become an Android Developer
Why You Should Choose Android Development as a Career Option?
The use of Android-powered devices comes in a variety of domains, industries, and countries. Therefore, if you are proficient in this domain, you will find no shortage of jobs in the market. Many enterprises in the worldwide market offer high remuneration to adept professionals. It is especially a relevant technical skill in those countries where there is a need for developing low-cost smartphones.
Abundance of Opportunities
If you study all the survey reports, you will find that it is the most high-demand job in the entire global market. However, it is also a surprising aspect that despite such high demand and prominence, the supply of skilled professionals is still not up to the mark. Therefore, there is an opportunity to become proficient in this domain and grasp the opportunity of a rapidly progressing career. Furthermore, you also don't need to study any additional skills. If you have sufficient knowledge in this field, you will attract many lucrative job opportunities and you wouldn't need to look at other domains.
Bright Future
Android dominates the mobile device manufacturing industry. Most inexpensive devices are built with the view that they should support the convenient OS framework. Furthermore, with an unfathomable increase in the number of smartphone users, the future also looks quite promising. The number of touch-screen device users has exceeded the 2 billion market and is also expected to cover half of the world's population in a decade or two. Furthermore, rapid industrialization and the constant need to have complex handheld devices will expand the relevancy and application area of Android. Therefore, you can rest assured that the need for proficient developers will not cease anytime in the future.
You Can Build Your Own Apps
The convenience of building apps for this framework for touch-screen devices is greater than that of its competitor, iOS. Not just the convenience of building the apps, but the costs of deploying it on a common library like Google Play Store is quite less. Moreover, developers only need to invest in the app only once unlike iOS apps which demand annual payment. This is not to forget the cost of code and testing an application. For the latter, you would need to have a Mac device or an adequate device. It increases the inconvenience apart from increasing the costs. On the flip side, with such a large number of Android apps, you can test it almost anywhere.
Touch Many Lives
It has a far-reaching user base and caters to approximately 89 percent of the total number of touch-screen device users. Now, as the market is emerging fast, the number of users is also rising at a high rate. Therefore, the existence of such a large user base spanning multiple countries gives you an opportunity to impact as many lives as you. It provides you with a unique opportunity to make your product a part of everyone's lives. Consequently, it fuels some added motivation for the developers to build more utility functions. Hence, it is a meaningful job that also provides remunerative benefits and perks. It gives an opportunity to impact the world.
Conclusion
Android is a ubiquitous Operating System that dominates the touch-screen mobile market space. It is a contributing factor in the prominence of handheld low-cost devices and has basically revolutionized the electronics industry. It serves a wide-reaching 89 percent of the total number of smartphone users and facilitates the production of cost-efficient applications. The OS framework aids developers in the deployment of applications as well rendering them to invest in their product only once. Considering all the factors, it is safe to say that it is still generating a huge scope for job seekers and still provides promising job opportunities. Recent surveys also shed light on this fact, stating that the field generates the third-most high-demand job openings. Therefore, it is worthwhile to become a marketable employee in this domain and master development tricks by acquiring insights from Android Training Institute in Delhi. Strive to impact the world with Android development.
Free Demo for Corporate & Online Trainings.
LEAVE A REPLY
Your email address will not be published. Required fields are marked *
Course Features

Reals Life Practical & Case Studies

Assignments

Lifetime Access

Expert Support

Global Certification

Job Portal Access