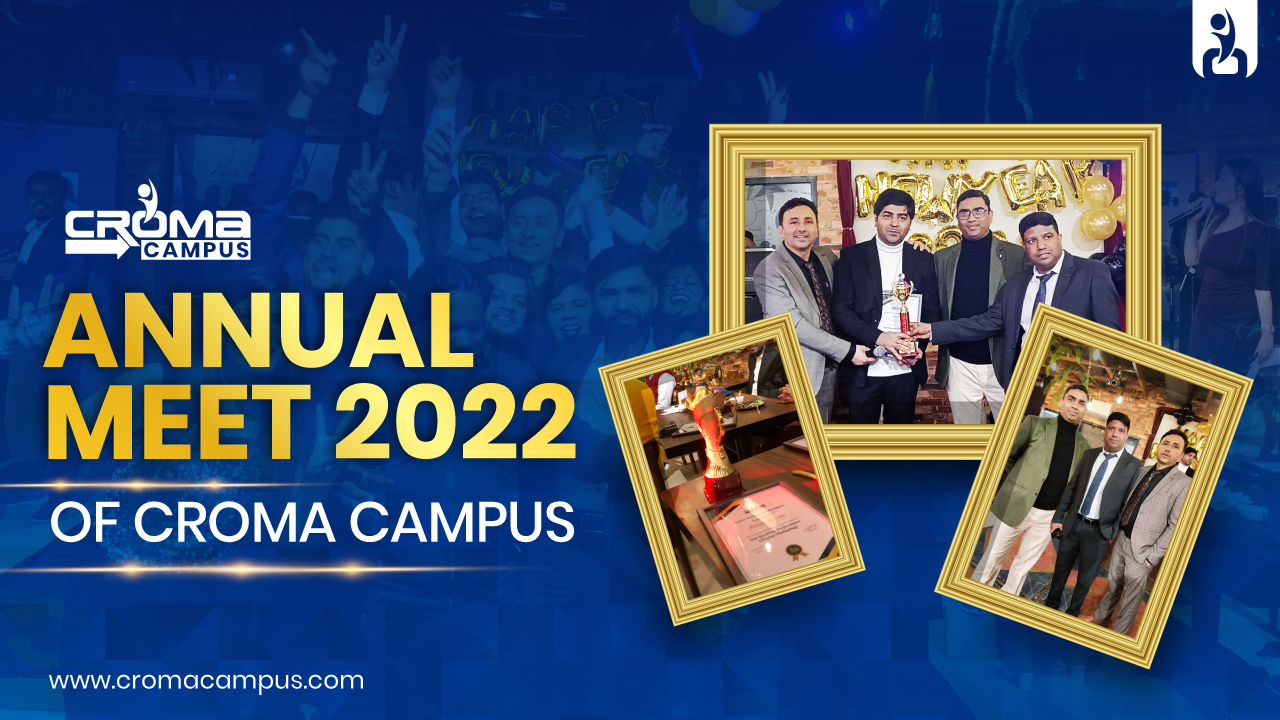 Bidding Adieu 2022 - Croma Campus Annual Meet
17-Jan-2023
Sahil Sharma
The year 2022 has been exciting for Croma Campus Training & Development Pvt. Ltd. by the simple fact that it has made excellent profits and a placed large number of candidates in various IT companies. Thus, to celebrate this occasion and say goodbye to the most astonishing year, Croma Campus celebrated the New Year in style at #3 Bros Restaurant and Party Hall, Noida. Over 100+ people came together to celebrate this achievement. The vibe of such people was so infectious that we had an unbelievable number of activities, dance performances, ramp walk, and much more. Even the local DJ of the venue, with the excellent sound, kept the celebration going well into the New Year, followed by drinks and a buffet.
The event started on a good note with an encouraging speech from the directors Mr. Saurabh Singh, Mr. Pawan Dixit, and Mr. Devendra Sharma. They introduced everyone to the mission and vision and what lies ahead in the future for Croma Campus.
Following that, the event host welcomed all the excellent performers on the stage, who have given their best and contributed their part to the success of Croma Campus. The top achievers were honoured with Certificates and Awards for their outstanding efforts and contributions. After that, new joiners were welcomed with open hands and given the opportunity to introduce themselves in front of the whole staff.
Following that, some employees of Croma Campus, both men, and women took charge and showcased their ramp walk skills.
The main attraction of the annual meet was the fashion show, as it was the first time in the history of Croma Campus that employees gave an astonishing ramp walk in front of the directors of the company. Few senior employees took the opportunity to demonstrate their dancing skills and make the event memorable. At last, the event concluded on a good note, with all the employees sitting together and having dinner before returning home with new goals in mind for the upcoming 2023.
Media Contact
Croma Campus
G-21, Block G, Sector 3, Noida
Phone (For Voice Call) +91-971 152 6942
WhatsApp (For Call & Chat) +918287060032