Data Analytics & BI
(55 Blogs)
What Are The Advantages Of R Programming?
5 out of 5 based on 756 votes
Last updated on 30th Jul 2021
1.2K Views

Many top institutions also providing R Programming Training in Noida. So, if you are interested get enrolled and grab your certification.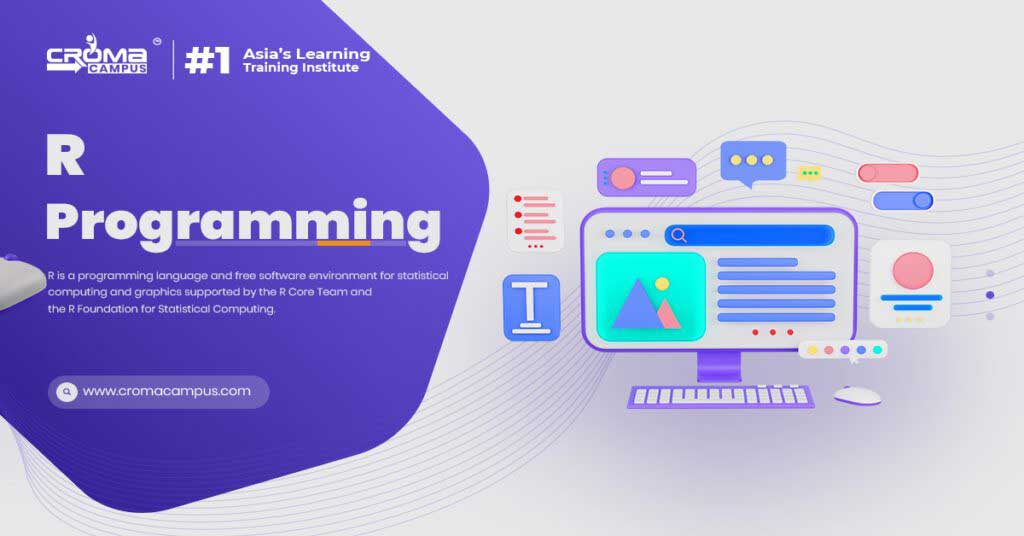 R programming is the choice of every future developer because of its growing scope and existing dependencies. It helps with developing programs for statistical purposes or to interpret mathematical data. Easy accessibility and an open-source feature make it more adaptable than other languages. Want to know more about its advantages? have a look inside.
What is R Programming?
R programming is a programming language of statisticians and researchers. It is mainly used to develop a business statical model.
It is the language of statistical computing, data research, or analytics. It is used to develop informative graph models or curating the statistical data to make it understandable for users.
Its easy-to-use extensions and syntax make it a user interface programming language and the reason for its immense popularity.
Training
R programming is always been a demanded language because of its unique data interpretation. Apart from research or machine learning, Top companies and businesses need R programmers to manage their big data and development of statistical programs.
Because of the continuous requirement of professional R programmers mostly all the technical institutions are providing its training and certification. You can add this skill to your portfolio by getting training in any reputed institution or training center.
Many top technical institutes are providing world-class R Programming Online Training in India. The online mode makes it more accessible to all. You can be a certified R programmer from anywhere.
Major Advantages of R Programming.
Open-Source Language:
It is an open-source language its free to use without any paid license. You can easily download it and make the required modifications. This is the biggest benefit of R programming that makes it easily accessible to all not just for the developers. It gives the proper freedom to use and modify the source code too.
Use of Extensions:
Yes, it supports many extensions like- statistical modeling, data manipulation, and graphics. Developers are free to use them for better modifications.
Versatile Language:
R programming is one of the versatile programming languages. It gives you access to link it up with other programming languages for a smooth collaboration with the database or record system.
Use for Machine Learning:
The importance of R programming is considered by its use in machine learning and artificial intelligence. The language is used by scientists to perform machine learning operations. It supports various classifications and regressions of machine learning. It also supports to development of various artificial neural networks.
Statically Programming Language:
it is widely used for statistical operations that make it unique and necessary. Development of graphs, charts, and other statistical activities are excellently performed with this language.
Conclusion:
This course is widely used in development and research work and has a bright future. Developing technologies like Artificial intelligence or machine learning also use it for development or data management.
Because of its immense scope, it attracts both students and existing developers.
Training in R programming makes you industry-ready and more adaptable for enterprises. Many top institutions also providing R Programming Training in Noida. So, if you are interested get enrolled and grab your certification.
Free Demo for Corporate & Online Trainings.
LEAVE A REPLY
Your email address will not be published. Required fields are marked *
Course Features

Reals Life Practical & Case Studies

Assignments

Lifetime Access

Expert Support

Global Certification

Job Portal Access