Online Course To Learn HVAC
5 out of 5 based on 798 votes
Last updated on 1st Apr 2021
2.4K Views

You can master the skillsets for HVAC by referring to the HVAC Online Training in Qatar online course program.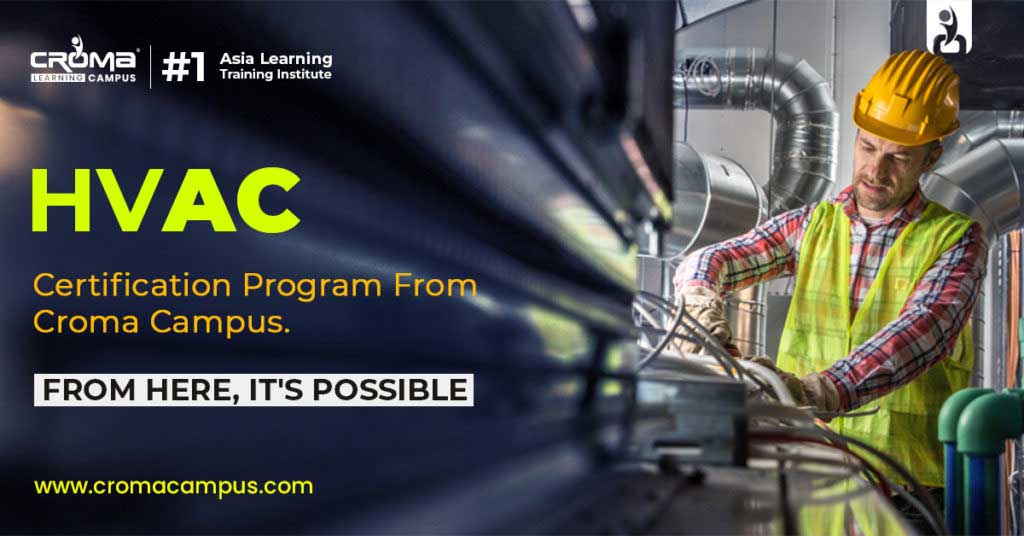 HVAC, the acronym for Heating, Ventilation, and Cooling, allude to the various systems that are used for the motion of air between outdoor and indoor areas as well as for the heating and cooling of both commercial and residential building structures. There are systems for providing the heat to keep you warm and cozy during winters and the cooling to keep you cool and fresh during summers. The purpose of the HVAC system is more than just heating or cooling a room. On the contrary, it improves the indoor air quality and makes it comfortable for everyone inside the building. While there are several different types of air conditioners, they all start with the same thing. You can master the skillsets for HVAC by referring to the HVAC Online Training in Qatar online course program.
What Is the Importance of Learning HVAC?
The potential of a lifelong career with an HVAC course is limitless and there are many reasons why you should pursue it. If you are planning to get an HVAC diploma to become an HVAC Technician, HVAC Installer, or HVAC Engineer, there are many benefits to getting an HVAC diploma and course just to name a few.
Active Career
High Demand
Constant Learning Opportunities
Higher than Average Earning Potential
Why Go for HVAC Online Course?
Before deciding on a professional or training job, it is important to know what online training can and cannot do for you. Some online courses lead to a diploma and postgraduate studies. Some schools and courses lead to both a diploma and an exam, which leads to the required course. There are online course programs like HVAC Online Course in Dubai that can help you in working within the respective field with much more potential and experience. This idea can be intimidating if you haven't taken online courses. However, after learning about the availability and structure of online courses, you may prefer them over face-to-face courses. Like any online course, learning online gives you considerable freedom.
A Career in HVAC
There is a growing demand for HVAC technicians and engineers. In addition, in an ever-changing world of technology, HVAC systems are changing and becoming more sophisticated and powerful. This means that HVAC technicians and engineers can improve their employability and value through courses and training. Working as an HVAC specialist or completing additional training in this area can be a serious and rewarding step. HVAC employment forecasts are expected to grow 15% over the next 10 years. This is higher than the average for other professions, including other professions.
Free Demo for Corporate & Online Trainings.
LEAVE A REPLY
Your email address will not be published. Required fields are marked *
Course Features

Reals Life Practical & Case Studies

Assignments

Lifetime Access

Expert Support

Global Certification

Job Portal Access