How To Pass Salesforce Admin Certification?
5 out of 5 based on 5256 votes
Last updated on 16th May 2022
6.4K Views

Salesforce has completely dominated the world of CRM (Customer Relationship Management) and has become the most popular system.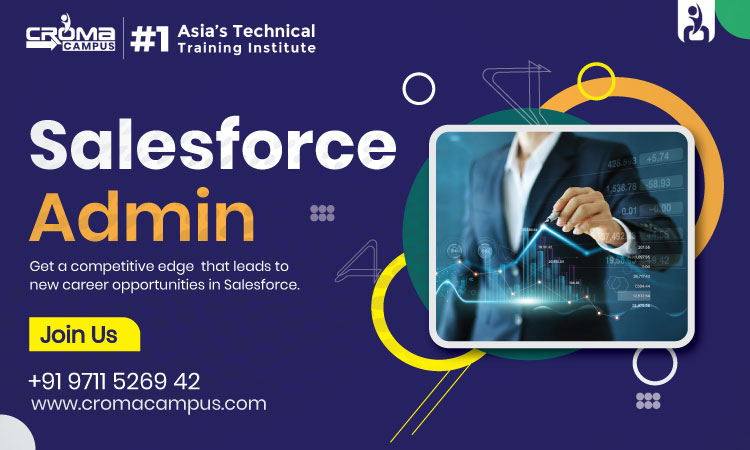 Salesforce helps companies to combine their marketing, sales, services, and different IT teams. Moreover, by using the Salesforce Customer 360 platform, you can power the applications within the Salesforce environment. You can stabilize the business and provide excellent customer experiences. In addition, it offers the most trusted and reliable cloud infrastructure to access and share data across multiple devices at the same time. Furthermore, it offers the best automation and reporting tools to enhance performance. Therefore, with the growing popularity of this technology, the demand for skilled Salesforce individuals has also increased. Thus, Salesforce Online Certifications offer you the best quality of learning and career opportunities to advance your career.

Tips to prepare for Salesforce Admin Certification
You need to have extensive knowledge about Salesforce to get the admin certification and enjoy several opportunities within this domain;
Get hands-on practice- To effectively learn and master the skills of Salesforce, you must get hands-on practice, and work on real-time projects and assignments. With such extensive training, you can fully prepare and understand the applications of Salesforce in-depth.
Know the objectives of the exam- To successfully pass the Salesforce admin certification program, you must have a clear idea about the course. In addition, you must focus on components that will help you get better results and focus on major areas.
Testing Style- You must understand your testing style to get maximum results. Moreover, you can choose your exam center and also your testing type as per your requirements.
Focus on big things- You must focus on the important topics and try to master those as they will benefit you and help you get maximum results.
Important Salesforce Job Roles
After completing your Salesforce certification, you can become a Salesforce professional and can choose from different job roles as per your qualifications and skills. Let us have a closer look at the most in-demand career opportunities;
After getting the Salesforce certification, you can choose many job roles depending on your skills and qualifications. Now let us move forward and look at the most popular career opportunities within this field;
As a Salesforce Architect, you will require to build and design various Salesforce solutions.
Salesforce Developer offers solutions to meet different business needs and control APIs' adaptability.
Data Analyst experts analyze a set of data and offer ideas to improve and increase a company's revenue.
Salesforce Administrator has become the most popular job role.
Moreover, the main tasks include maintenance of the system, communicating updates, and developing new applications within the Salesforce environment.
Marketing Cloud Consultant mainly helps in meeting the digital marketing needs using the Marketing Cloud.
Why You Must Select Salesforce Admin Certification?
As you know, Salesforce certification has made a huge impact and is a universally recognized certification. Moreover, by having this certification, you will receive a competitive advantage over other individuals which makes you more credible. In addition, you will require to implement the latest Salesforce practices and become an industry expert. Furthermore, you can choose from several job roles and advance your career opportunities within this industry. There are several benefits of getting Salesforce certification, you will get several options to choose from in the salesforce domain. Lastly, the Salesforce Certification Cost depends on your type of certification course and modules. The certification cost is not too much and it offers several benefits to both your professional and personal life. So, to become a successful professional, you must select the Salesforce Admin Certification course and learn new skills.
Conclusion
Finally, Salesforce has become the most preferred technology which is continuously booming. Therefore, the career path of a Salesforce professional offers a bright future scope and various opportunities to advance your career. So, if you want to become a Salesforce professional and have a passion for this technology, this is the right tie for you to start learning about the concepts and applications of salesforce.
Free Demo for Corporate & Online Trainings.
LEAVE A REPLY
Your email address will not be published. Required fields are marked *
Course Features

Reals Life Practical & Case Studies

Assignments

Lifetime Access

Expert Support

Global Certification

Job Portal Access