Data Analytics & BI
(50 Blogs)
How To Learn SPSS Easily?
5 out of 5 based on 850 votes
Last updated on 30th Dec 2020
1.9K Views

Statistical Package for social science is a software that helps in managing and organizing necessary functions associated with the data.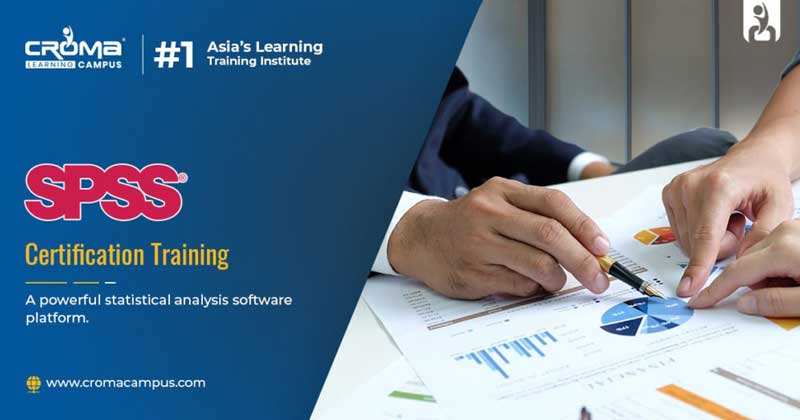 Database management software today carries a lot of importance and it helps in extracting the perfect and desired results to assist with the organization's progress. Well, today we all know how much digitalization has affected the organizations to gather the reach to targeted consumer and an ideal is helping in mining the data to ring in the desired change in business to grow. So, let's understand how is it possible to analyze the data through SPSS and the perfect way to build your career in it.
What Is the Work Process Of SPSS?
The use of SPSS is confronting the solutions for many different organization researchers to perform complex data analysis. It helps in auditing the data modeling and extracting results and much more relevant work related to the data can be done with the assistance of SPSS. All this integrates into business development. Today SPSS has provided an easy way to investigate the complex data models, the survey data, and also helps in mining the text data. So, if you're looking to progress and upgrade your career with SPSS to understand the data models and management then you're reading the correct portion to know about it. To start with you can start your training by joining the SPSS Online Training because the training will facilitate you to understand the work process involved with data management such as analysis, transforming, measuring, and remodeling the unstructured text data into a readable and optimized format for human consumption.
What is SPSS?
Statistical Package for social science or SPSS is software that helps in managing and organizing many necessary functions associated with the data making it the most used software for complex statistical data analysis. This software is created to help with the management and statistical analysis related to social science data.
Well, the SPSS Online Certification can be done with the help of Croma Campus institute as the institute will guide you through the perfect way to learn. With the features such as training from the corporate professional to different services of learning such as 1 on 1 training, online LED live training and many others can help you to learn according to your need and can schedule the time so that you can work and study together.
Today as the demand is rising due to technological advancements in the digital platform it is easy to learn through online training. Also, in case you need any other help related to the course matter and training format simply opt for the free demo classes provided by the same institute.
Free Demo for Corporate & Online Trainings.
LEAVE A REPLY
Your email address will not be published. Required fields are marked *
Course Features

Reals Life Practical & Case Studies

Assignments

Lifetime Access

Expert Support

Global Certification

Job Portal Access