If you have decided and apt to adopt agile, and implement Scrum, or ought to use the tools to execute better Scrum, needless to say, our Professional Scrum Master training in Gurgaon is the best choice for you. It is expertly curated to provide you in-depth knowledge and understanding about Scrum such that you will be able to apply it so as to guide your team and organization.
Being an expert Scrum master in Scrum values, principles, and practices will help the team in protecting it from internal and external distractions. Basically, a Scrum Master helps the team to perform brilliantly. The Scrum Masters are the most affable personalities having high EQ level, and more importantly, has a passion for helping their team members.
In recent years, an Agile framework has been gathering momentum in creating innovative solutions across organizations. Understandably, a high-performing Scrum team contributes to the overall success of an Agile project and Scrum Master is the primary person that helps navigate the project in the right direction. Once you complete the PSM placement course in Gurgaon, you become capable to assist the team in effectively implementing the Scrum framework in the organization.
The PSM is considered as one of the most notable certification courses offered by Scrum Alliance. A Professional Scrum Master Helps Scrum Team perform at its peak of excellence. Right through the course, you will get to learn the Scrum framework and precisely understand various Scrum roles, Events, and Artefacts. This PSM training in Gurgaon is ideal for those who wish to pursue a career as a Scrum Master or an Agile coach. With interactive and live project work you will be able to apply it to your product development process.
PSM training in Gurgaon, primarily focuses on delivering the fundamentals as well as helps in understanding the foundation of Agile and Scrum concepts. It also helps the scrum team to effectively use Scrum.

Get to know all about Scrum terminologies, their various concepts, and the complete Scrum process.

Fully comprehend the various roles involved in Scrum and the scope of the Scrum Master.

Develop a core competency in key Scrum Master and safeguard your team from internal and external distractions.

Master Daily Scrum, Sprint Review, Sprint Retrospective, Product Backlog, Sprint Backlog, Definition of Done, etc., with the help of Professional Scrum Master Training in Gurgaon.

Learn to inspect, adapt, and increase transparency in each of the Scrum events and also make the teamwork visible with the premiere Professional Scrum Master Training Institute in Gurgaon.

Learn to build up your teamwork and collaborate, and also follow every Scrum process.
The salary in the Scrum framework is significantly increasing due to its effectiveness in the software development field. Besides here are a few reasons that facilitate choosing Scrum certification and whereby/how's PSM training in Gurgaon further helps you in your career.

According to a recent survey by Zip recruiter, the average salary of a Professional Scrum Master is around $116,659 per annum.

PSM certification ensures that you get to work with major enterprises such as IBM, Tata Consultancy Services, Cap Gemini, Honeywell, BOSCH, Accenture, Deloitte, and a lot more.

Upon completion of the PSM placement course in Gurgaon, get the opportunity to take charge of various job roles, such as Scrum Master, Delivery Lead, Agile Scrum Master, Program Manager, Agile Coach, Automation Engineer, Project Lead, etc.

The Scrum specialist, being a member of the Scrum alliance is meant to guide the project team throughout and escort them towards success.
Undoubtedly, there is a great career avenue in this domain due to its flexibility and adaptive mechanism. Moreover, upon completion of Professional Scrum Master training in Gurgaon and getting Professional as a Scrum master will help you further in your career growth in the following ways

Acquire expertise in executing Serum.

Create a conducive work environment.

Develop your susceptibility to internal and external distractions.

With the guidance of one of the premier PSM Training Institute in Gurgaon, get motivated to proliferate team performance.

Reap the benefits of acquiring more job opportunities along with a huge pay scale in IT and non-IT organizations.
The PSM certification course in Gurgaon is designed to provide an interactive and create a unique learning experience that enables the learner to achieve the desired outcome. When it comes to the qualities of a trainer, our Agile trainers are the best. They are well-versed in the required domain and can provide you with personalized learning as per your requirement.
This Professional Scrum Master Training institute in Gurgaon will help you learn the Scrum framework and gain a functional understanding of Scrum Team accountabilities, Scrum events, and Scrum artifacts. Our Professional Scrum Master training in Gurgaon will provide you with hands-on expertise in the relevant field so that you can easily apply them in your workplace. Though you can succeed in the PSM exam at the first go still there is a provision to attain the exam twice if at all you fail to pass in your first attempt.
Basically, Scrum is a complete developing cycle. It enables the learners to work at their convenience and deliver the project on time. It offers you to work on live projects, participate in daily stand-up meetings, accept timelines for the sprint retrospective and deliver the project as per customer's expectation after closing backlogs.
Scrum framework is difficult to implement without proper guidance as there are roadblocks, criticism, and much more. But the training will help you learn the Agile practice and get to work in live activities and create a Scrum workflow. You will also get a chance to work with all participants, make charts, and estimate backlog in story points. Also, learn to write stories for sample projects and get to practice quiz to get a deeper understanding of the subject.
At the end of the course with the top Professional Scrum Master training in Gurgaon, become a master in implementing Scrum methodology in your project. As the name suggests, the course will teach you to "being agile" more than "doing agile".
There are no requirements for attending the PSM certification training in Gurgaon.
In a real-world context, having a rudimentary understanding of Scrum is beneficial but not required. The one-day Agile and Scrum Foundation training is an excellent place to begin.
Step 1: In just a few minutes, sign up for Croma Campus.
Step 2: Enrol in a two-day PSM training course in Gurgaon led by Proficient Trainers.
Step 3: After you've finished the course, you'll receive an email with a link to set up your login credentials.
Step 4: Create your login credentials using the given link.
Step 5: Take the 50 multiple-choice PSM test, which takes an hour, using those credentials.
Step 6: After completing the PSM certification training in Gurgaon, you must pass the CSM test with a minimum score of 74 percent.
Step 7: Once you've passed the exam, you'll be asked to sign a licencing agreement.
Since the Scrum framework plays a major role in the overall success of an organization, there is a huge look-out by IT as well as non-IT industries for a Professional Scrum specialist. There are certain guidelines to be followed to become an expert Scrum master.
The following roles and responsibilities which are precisely covered under PSM training in Gurgaon are:

To facilitate and motivate the team to map out the organization.

To block the obstacles so as to facilitate the focus on work and follow practices of Scrum.

To shield the team from internal and external distractions.

To ensure team synergy in the workplace.

To set up a conducive work environment for the team to yield a better result.

To work in sync with the team to manage the Scrum process.

To conduct and participate in Scrum retrospective meetings.

To assist team members in overall product development.

Help the team to deliver quality products.

To participate in team activities.

To resolve the impediments and thus strengthen teamwork.

Become a leader in a true sense for Scrum teams to get involved in developing high-end products.

With the leading Professional Scrum Master Training Institute in Gurgaon, manage all the above roles and responsibilities that clearly elucidate the job liabilities with utmost ease.
The companies are on the lookout for professional Scrum masters who are industry-ready to take on the job and improve the companies' organizational processes. Here is a list of few leading firms that are hiring Professional Scrum Masters such as Philips, Dell, Honeywell, Siemens, Intel, Accenture, etc.
A PSM certificate is the valid proof, to manifest your true knowledge to the recruiter, in the desired domain and to work in a Scrum team as a Scrum master. Here are a few benefits of being a Professional PSM master:

Broaden your professional skills and learn to overcome hurdles while managing Scrum teams across multiple departments.

Improve teamwork and management.

Stay relevant and flourish at work in the desired domain and savour a rewarding career ahead.
To earn a certificate from the PSM training course with Croma Campus, firstly you need to acquire certain knowledge in the required field and then complete assigned project work.
Upon completion of the course, you will be issued a certificate and will be acknowledged as a skilled PSM expert. Hence to have an edge over others, join in one of the best PSM training in Gurgaon and watch the quantum of growth increasing manifolds.
Related Courses to Professional Scrum Master Training in Gurgaon
Why should you learn Professional Scrum Master?
Helps in coming in the list of elite groups of scrum professionals.
Agile teams can lead out the organizations towards success.
Assist out in getting holistic knowledge of agile practices.
Conducting out the scrum meetings both effectively & efficiently.
Getting out the skills which help in upgrading their intelligence.
Plenary for Professional Scrum Master (PSM) Training
| Track | Week Days | Course Duration | Fast Track |
| --- | --- | --- | --- |
| Course Duration | 40-45 Days | 7 Weekends | 8 Days |
| Hours | 1 Hrs. Per Day | 2 Hrs. Per Day | 6+ Hrs. Per Day |
| Training Mode | Classroom/Online | Classroom/Online | Classroom/Online |
Want To Know More About
This Course
Program fees are indicative only* Know more
Program Core Credentials

Trainer Profiles
Industry Experts

Trained Students
10000+

Success Ratio
100%

Corporate Training
For India & Abroad

Job Assistance
100%
BATCH TIMING
As per your requirement
FOR QUERIES, FEEDBACK OR ASSISTANCE
Contact Croma Campus Learner Support
Best of support with us
WhatsApp (For Call & Chat)
Professional Scrum Master (PSM) Training Programs
Professional Scrum Master (PSM) Training Programs
60k Learners
Weekend/Weekday
Live Class
2 Live Project
Self-Paced/ Classroom
Certification Pass Guaranteed
60k Learners
Weekend/Weekday
Live Class
2 Live Project
Self-Paced/ Classroom
Certification Pass Guaranteed
Need Customized curriculum?
Mock Interviews
Prepare & Practice for real-life job interviews by joining the Mock Interviews drive at Croma Campus and learn to perform with confidence with our expert team.
Not sure of Interview environments? Don't worry, our team will familiarize you and help you in giving your best shot even under heavy pressures.
Our Mock Interviews are conducted by trailblazing industry-experts having years of experience and they will surely help you to improve your chances of getting hired in real.
How Croma Campus Mock Interview Works?

Projects
Validate your skills and knowledge by working on industry-based projects that includes significant real-time use cases.
Gain hands-on expertize in Top IT skills and become industry-ready after completing our project works and assessments.
Our projects are perfectly aligned with the modules given in the curriculum and they are picked up based on latest industry standards.
Add some meaningful project works in your resume, get noticed by top industries and start earning huge salary lumps right away.
self assessment
Learn, Grow & Test your skill with Online Assessment Exam to achieve your Certification Goals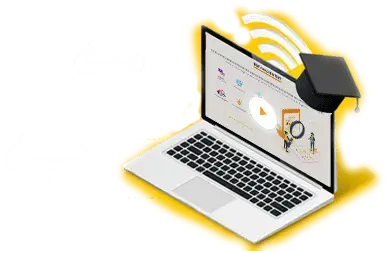 Career Assistance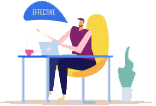 - Build an Impressive Resume
- Get Tips from Trainer to Clear Interviews
- Attend Mock-Up Interviews with Experts
- Get Interviews & Get Hired
+
Are you satisfied with our Training Curriculum?
Enroll Now
If yes, Register today and get impeccable Learning Solutions!.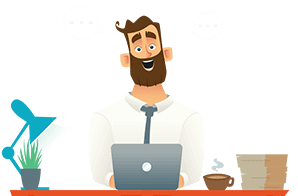 Instructor-led Sessions
The most traditional way to learn with increased visibility,monitoring and control over learners with ease to learn at any time from internet-connected devices.
Real-life Case Studies
Case studies based on top industry frameworks help you to relate your learning with real-time based industry solutions.
Assignment
Adding the scope of improvement and fostring the analytical abilities and skills through the prefect piece of academic work.
Lifetime Access
Get Unlimited access of the course throughout the life providing the freedom to learn at your own pace.
24 x 7 Expert Support
With no limits to learn and in-depth vision from all-time available support to resolve all your queries related to the course.

Certification
Each certification associated with the program is affiated with the top universities providing edge to gain epitome in the course.
Training Certification
Earn your certificate
Your certificate and skills are vital to the extent of jump-starting your career and giving you a chance to compete in a global space.
Share your achievement
Talk about it on Linkedin, Twitter, Facebook, boost your resume or frame it- tell your friend and colleagues about it.
Video Reviews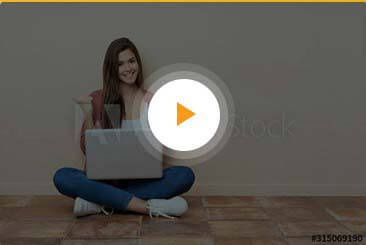 Corporate Training at Croma Campus helped our employees in getting all the required skills through an organized method of instructions. It was truly amazing getting associated with Croma campus with the amazing content delivery and constant support.
Mr. Rajiv Kumar
Manager at Genpact
Batch-2020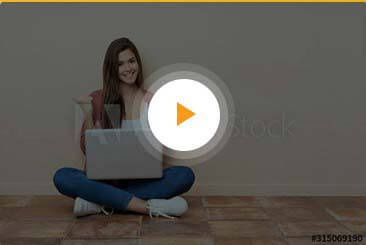 Through corporate training at Croma campus, our employees got all capabilities and knowledge that is required to achieve company goals and success. Furthermore, the training also helped in improving teamwork, employee's satisfaction, retention, and more.
Mr. Abhishek Sharma
Manager at Tech Mahindra
Batch - 2021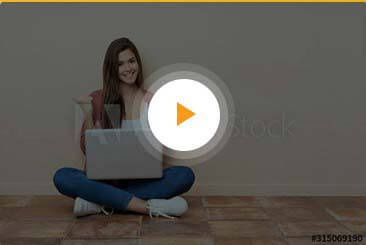 Adding skills and certifications to employers' resume was a wise decision that helped us to increase our revenue by 200 percent and also improved our reputation in terms of quality and on-time delivery.
Mr. Vikram Singh
Manager at hCentive
Batch-2021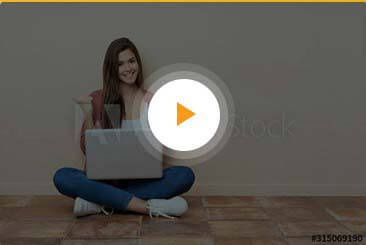 Croma Campus is the best place to learn with amazing support and customer services. The team is always ready to help and assist. They helped me to understand all salesforce concept and today I am working as a Salesforce Professional in a leading industry.
Mrs. Shreya Saxena
Training in Salesforce
Batch-2022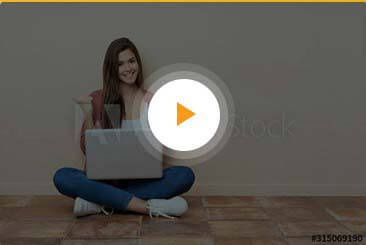 I did complete two courses from Croma Campus. One was web designing and the other was PHP. The mentors are so skillful and knowledgeable. They helped me to learn all concepts with ease without any hassle and I am highly satisfied with my choice.
Mr. Tarun Gupta
Training in PHP
Batch-2021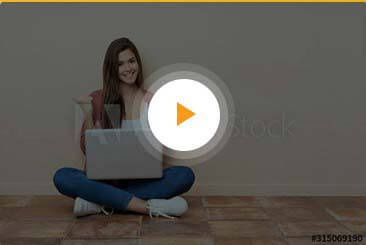 Earlier, I was not sure how online training can help in building a career but the career assistance and mentorship at Croma was so good that I would like to recommend everyone to join the Croma Learning Campus and boost your confidence level too..
Mr. Siddharth Sharma
Training in Software Testing
Batch-2021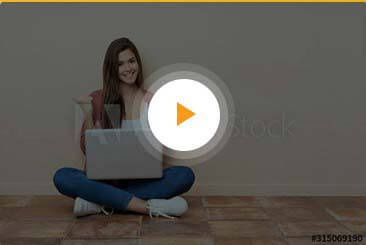 I am a Data Science professional and working with a leading IT industry for more than 15 years. I do have practical exposure to different Data Science services and technologies. I love to teach people having aspiring minds.
Mr. Anurag Mishra
Specialization in Data Science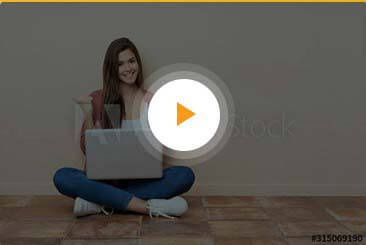 I am a Data Analytics professional with over 10 years of experience. I am associated with Croma campus from last two years. I have trained hundreds of students and guided them towards their career goals and enhancements.
Mr. Tanveer
Specialization in Data Analytics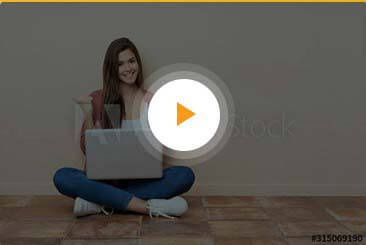 I am a Cloud Computing expert with more than 12 years of experience in an MNC. Till date, I have trained and mentored hundreds of students and professionals globally. Working at Croma is an enriching experience and a wonderful journey too.
Mr. Vikash Jha
Specialization in Cloud Computing