Manual testing is a comprehensive part of software testing which gets performed before the release of the software. Moreover, the software testers review the developed software for providing the best experience to customers. This testing process can be a formal one that judges the analytics of software.
However, manual testing also plays an important role in the exploratory testing or making out the test cases that get executed twice or thrice. It assists our QAs in finding out the bugs at the early stages of SDLC (Software Development Lifecycle). Some organizations are also using the facets of manual testing. If you are also looking to enroll in Manual Testing Training in Noida then you must be well aware of the intricacies involved.
Manual testing plays an essential role in exploratory testing or in test cases that get executed twice or thrice. Moreover, a developer creates the website after checking out its proper functionalities. By enrolling in the Manual Testing Training Institute in Noida you get to learn the course curriculum:

Learning out the software testing.

Adapting out the bug report & principles of testing.

Completing out the knowledge of the Qc & QA process.

Well-adapted with the knowledge of software testing.

Processing out different models related to the software companies.
After completing our Manual Testing Training in Noida individuals can expect a salary of Rs 3 lakh to 7 lakh per annum. Moreover, after gaining simultaneous experience you can get out the higher career perspectives.
Manual testing can never be excluded as it is a continuous procedure that needs human intervention at regular intervals. Thus, it becomes essential for teams to keep the balance between manual as well as automated tests. Go through the below-mentioned future course perspectives:

Manual testers play a big role in the domain of software development. They need to work with different teams thus maintaining coordination becomes essential.

It is important to track, analyze as well as execute the test cases for ensuring the success of the software. Development of test cases takes place which is based on the needs & requirements of the software.

Many of the test cases are executed manually with the help of Black box testing & Grey box testing respectively.

If there are bugs in the software then the team of testers requires to inform the development team for giving the best end-user product.

The development team solves the issue and makes out the software bug & defect-free.
Before enrolling in the Manual Testing Training Institute in Noida it is important to check out the reasons behind its popularity. Go throughout the below-mentioned details:

Many organizations believe that manual testing is cheaper because they are not required for spending the funds on automation & CI (Continous Integration) tools.

Manual testing requires more time to complete. Testing engineers need to prepare data and analyze it with considering out to increase the organizational efficiency.

It helps out in finding visual bugs and testing out the user-friendliness of multiple applications. Moreover, it is the part that involves human interaction.

Complex scenarios get avoided with the help of manual testing as it leaves testing gaps in the application. IN this scenario automation acts out as a power booster. Every day, we see hundreds of new apps & products in the current market scenario. Moreover, a lot of testing is required to check out the quality of end-product software. Manual testing has a critical role in the QA process.

It also helps out in designing the use cases & documents with 100% coverage of results.
As we have seen in the above-mentioned details manual testing helps out individuals for avoiding automated tests. It becomes compulsory for the newly built tools. Go throughout the primary duties of manual testers:

Experience with manual as well as automation testing skills.

Strong understanding of the testing strategies, processes as well as development.

Highly proficient in testing out the application developed out the AWS, Java, AngularJs, NodeJs, etc.

Well-adapted with agile software development practices.

Maintaining the manual test scripts & regression analysis.

Ability to communicate out QA metrics/ reports with levels of management.

Defining out the scope of automation, testing plans, and other efforts.
As we all are aware of the fact that manual testing is gathering momentum in multiple industrial realms. If you have completed your Manual Testing Training in Noida then there is no dearth of opportunities. World-renowned organizations like TCS, IBM, Infosys, HCL, EXL Services, and others hire professionals who are well aware of the titbits of manual testing.
After successful completion of the Manual Testing Training institute in Noida, you get out 100% internationally recognized certificate which can act as a game-changer for your career. It acts as additional skills after your academic qualification.
Why should you learn manual testing?
Manual testing helps out in the overall procedure of development.
It helps out in comparison of multiple scenarios at one go.
Manual testing gets carried out by humans without interventions.
It is more reliable for an effective future of automation services.
Manual testing gets not affected by external factors.
Plenary for Manual Testing Certification Training
| Track | Week Days | Weekends | Fast Track |
| --- | --- | --- | --- |
| Course Duration | 40-45 Days | 7 Weekends | 8 Days |
| Hours | 1 Hrs. Per Day | 2 Hrs. Per Day | 6+ Hrs. Per Day |
| Training Mode | Classroom/Online | Classroom/Online | Classroom/Online |
Want To Know More About
This Course
Program fees are indicative only* Know more
Program Core Credentials

Trainer Profiles
Industry Experts

Trained Students
10000+

Success Ratio
100%

Corporate Training
For India & Abroad

Job Assistance
100%
BATCH TIMINGS
Manual Testing Certification Training Upcoming Batches
Take class during weekdays and utilize your weekend for practice.
Get regular training by Industry Experts.
Get Proper guidance on certifications.
Register for Best Training Program.
10% OFF
Running lack of time? Join Fastrack classes to speed up your career growth.
Materials and guidance on certifications
Register for Best Training Program.
Take class during weekdays and utilize your weekend for practice.
Get regular training by Industry Experts.
Get Proper guidance on certifications.
Register for Best Training Program.
10% OFF
Take class during weekdays and utilize your weekend for practice.
Get regular training by Industry Experts.
Get Proper guidance on certifications.
Register for Best Training Program.
10% OFF
More Suitable for working professionals who cannot join in weekdays
Get Intensive coaching in less time
Get Proper guidance on certifications.
Register for Best Training Program.
10% OFF
More Suitable for working professionals who cannot join in weekdays
Get Intensive coaching in less time
Get Proper guidance on certifications.
Register for Best Training Program.
10% OFF
Timings Doesn't Suit You ?
We can set up a batch at your convenient time.
FOR QUERIES, FEEDBACK OR ASSISTANCE
Contact Croma Campus Learner Support
Best of support with us
WhatsApp (For Call & Chat)
CURRICULUM & PROJECTS
Manual Testing Certification Training
This course is designed for people seeking foundation level certification based on the ISTQB certification program and also interested in learning basic software testing fundamentals, manual testing concepts, database testing, mobile testing, live project training, etc. This course completely covers the current ISTQB syllabus and also provides additional information and guidance in key areas.
Our Software testing training program is suitable for testers, test analysts, test engineers, test consultants, test managers, user acceptance testers and software developers. This Foundation Level qualification is also appropriate for anyone who wants a basic understanding of software testing, such as project managers, quality managers, software development managers, business analysts, IT directors and management consultants.
In this program you will learn:

Software Testing Fundamentals

Software Testing Models and Methodologies

Testing Levels and Testing Types in Software Engineering

Test Cases and Test Plans in Testing

Project Life Cycle Management/Live Project
Get full course syllabus in your inbox
Introduction

How to perform the Testing
Software Testing Terminologies

Mistakes, Faults, Bugs & Failures

Debugging & Root Cause Analysis

Verification & Validation
Quality Assurance & Quality Control

What is Quality Assurance

Quality Assurance vs Quality Control
Software Testing as a Career

Best testing practices used in Software Industry

Job Responsibilities of a Software Tester

Why choose Software Testing as a career

How training can help you to become a Software Tester
Get full course syllabus in your inbox
SDLC vs STLC

Design Concepts in Software Testing

Software Testing Life Cycle (STLC)

Test result analysis or Defect Analysis

SDLC Vs STLC

Which is better What to choose
Get full course syllabus in your inbox
Software Testing Models

RAD (Rapid Application Development)
Agile Methodology

Why choose Agile Methodologies
Get full course syllabus in your inbox
Testing Levels and Testing Types in Software Engineering

Signification of Different Testing Types

UAT (User Acceptance Testing)
Get full course syllabus in your inbox
Test Cases and Test Plans in Testing

Bug/Defect Management

Bug Tracking through Tool (Jira/Bugzilla)

Testing Schedule

Suspension/Resumption Criteria
Get full course syllabus in your inbox
Introduction to Project Life Cycle

Identify Testing Artifacts

Software Test Life Cycle (STLC)

Optimizing Test Cases (Testing Techniques)

Bug Reporting and Management
ISO and CMMI Certifications, its significance
Get full course syllabus in your inbox
Software Testing Fundamentals

The Psychology of Testing
Testing Throughout the Software Life Cycle

Software Development Models
Static Techniques

Static Techniques and the Test Process
Test Design Techniques

The Test Development Process

Categories of Test Design Techniques

Specification-based or Black-box Techniques

Structure–based or White-box Techniques

Experience-based Techniques
Test Management

Test Planning and Estimation

Test Progress Monitoring and Control
Tool Support for Testing

Effective Use of Tools: Potential Benefits and Risks

How to Introduce a tool into an Organization
Get full course syllabus in your inbox
1. Java Course

Introduction to java

Programming language hierarchy

Java Components naming standards

Java source file declaration rules

Classes and Objects

Introduction to Classes and objects

Creating first Class and Object

Variables and Operators

Introduction to Variables and their data types

Primitive and Non-primitive variables

Java Methods and their communication

Method arguments and return types

Understanding Java-API

Understanding API using ArrayList

Inheritance and Polymorphism

Understanding inheritance and inheritance tree

Methods overriding and the rules

IS-A and HAS-A relationship

Abstract Classes and Interfaces

Abstract classes and methods

Mother of all classes – "Object class"

Interfaces and it's implementation

Garbage Collection and Constructors

Concept of Stack and Heap

Methods and classes on Stack and Heap

Constructor chaining and this() keyword

Garbage collection eligibility

Statics and data formatting

Static methods, variables and constants

Data formatting and static imports

Exception handling

Introduction to Java Exceptions

Catching exceptions using try/catch block

Catching multiple exceptions

Handle or Declare law of exceptions

Serialization and file I/O

Writing serialized object

Reading/Writing a text file

Collections

Introduction to Java collections

JDBC

JDBC concepts and terminology

Creating connection to a DataBase

Accessing and manipulating tables using JDBC
2. Selenium WebDriver3.0

Introduction to Selenium WebDriver

Exploring Webdriver java docs

Downloading Webdriver jar files

Open Google home page through WebDriver

Exploring more features of WebDriver

WebDriver Features & Examples

Handling HTML Elements such as: Text box, Hyperlinks, Submit buttons,

Radio buttons, Check boxes, Dropdown etc

Finding Elements & text on a Webpage

Printing all links and other values from a webpage and HTML Elements

Using By class to find elements using different methods

Running test in multiple browsers

Running test in multiple profiles

Advance WebDriver Features

Simulating keypress events such as buttons such as Enter, page up, pagedown, backspace

Handling java script messages

Working with online captchas

Running the test with HTMLUnit driver

Downloading and configuring chrome driver

How to find Xpaths through Chrome developer tool

Generating your own Xpaths

What if you don't have firebug or firepath

Handling multiple pop ups/tabs in Chrome

Handling Mouse over Menus and Iframes

Ajax & Listeners

How to handle Ajax based applications

Explore action class mouseover method

Working with Javascriptexecutor

Drag and Drop
Resizable
Handling Sliders

Flash Testing with Selenium WebDriver

What is flash/flex testing

Downloading and installing flash jar file

Using different call methods of YouTube flash player
3. TestNG Framework

Integration and Execution of Test Suite using TestNG Framework

Installing TestNg in Eclipse

Understanding usage of annotations

Batch Running of tests in TestNg

Parameterizing Tests – DataProvider

Assertions/Reporting Errors
4. ReportNG Framework

ReportNG is a simple plug-in for the TestNG unit-testing framework to generate HTML reports as a replacement for the default TestNG HTML reports.

Configuring ReportNG with TestNG for HTML Reports
5. Selenium Grid - Cross Plateform & Parallel Execution

Cross Browser and Cross Platform Testing using Web Driver

How Selenium-Grid Works–With a Hub and Nodes

Configuring Selenium-Grid

Configuring Via the Command-Line Options
This class is used to generate native system input events for the purposes of test automation, self-running demos, and other applications where control of the mouse and keyboard is needed. The primary purpose of Robot is to facilitate automated testing of Java platform implementations. Using the class to generate input events differs from posting events to the AWT event queue or AWT components in that the events are generated in the platform's native input queue. For example, Robot.mouseMove will actually move the mouse cursor instead of just generating mouse move events.
7. Integration of Selenium with Jenkins
In Selenium Training, Croma Campus will include the latest implementation of automation concepts like: Integration of Jenkins and Selenium Automation testing. Jenkins is a powerful and highly configurable continuous integration tool (CI) tool that is commonly used on IT projects to manage builds and releases. Selenium is a powerful suite of tools that automates web browser testing. Our training will guide you through the steps required to get you started with Jenkins and Selenium from an automation tester's perspective. During our training we will cover the following aspects:

Installation and setup of Jenkins & Selenium project on your laptop.

Jenkins Configuration for a Java-based Project.

Integration of Selenium and Jenkins CI.

Reporting and Validation in Jenkins.

Continuous integration and continuous testing

SVN, Junit, Source Control, Ant, Maven Java integration.
8. Data Driven & Hybrid Test Automation Framework

Covers end to end steps followed while creating the framework:

TestCore class which loads Xls file, run selenium server through code and do other initialization

Object.Properties file to store Xpaths

Generating Application and Selenium logs

Running framework automation through Maven
9. Database Testing - Java DataBase Connectivity JDBC

Installing MySQL Database

Java.Sql Package|JDBC Drivers

Statement and Prepared Statement Interfaces

Firing Select, Insert, Update and Delete queries with database using Java JDBC

Using Annotations of Junit/TestNg to establish connection with database when Using Selenium
Get full course syllabus in your inbox
Database Testing

Database testing through SQL

Order By/Update/Delete database

Primary Key vs Foreign Key

Joining more than two tables- complex queries

Using Aggregation to determine data health
Get full course syllabus in your inbox
Mobile Testing Introduction

Overview of Mobility Testing

Mobile Application Development Process

Introduction to various Mobile platforms

Introduction to Various Apps, Mobile App, Web based App, Native App, Hybrid App.
Mobile Testing Strategy

Mobile Cloud Computing (Remote Real Devices)

Installation and un- installation of Android Emulator
Mobile Testing Approach

Mobility Application – Test Approach/Phases

Test Execution and Defect tracking

Test Reports and Acceptance
Mobile Testing Scope

Device conformance testing

Mobile browser compatibility testing
Get full course syllabus in your inbox
Placement Guide

Tips to clear an Interview

Common Interview questions and answers

Software Testing Interview Questions and Answers

Attempt for Software Testing Global Certification Exam
Get full course syllabus in your inbox
Need Customized curriculum?
Mock Interviews
Prepare & Practice for real-life job interviews by joining the Mock Interviews drive at Croma Campus and learn to perform with confidence with our expert team.
Not sure of Interview environments? Don't worry, our team will familiarize you and help you in giving your best shot even under heavy pressures.
Our Mock Interviews are conducted by trailblazing industry-experts having years of experience and they will surely help you to improve your chances of getting hired in real.
How Croma Campus Mock Interview Works?

Projects
Validate your skills and knowledge by working on industry-based projects that includes significant real-time use cases.
Gain hands-on expertize in Top IT skills and become industry-ready after completing our project works and assessments.
Our projects are perfectly aligned with the modules given in the curriculum and they are picked up based on latest industry standards.
Add some meaningful project works in your resume, get noticed by top industries and start earning huge salary lumps right away.
Request more informations
self assessment
Learn, Grow & Test your skill with Online Assessment Exam to achieve your Certification Goals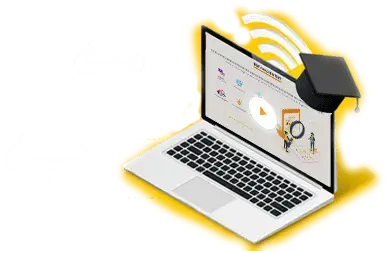 QA (Quality assurance) generally refers to the process of inculcating out the highest possible qualities in the product.
Attentive.
Analytical skills.
Technical leasing.
Agile methodology.
The role of manual testers is to make out software meets specific requirements.
End-to-end support.
Group discussions.
One-to-one doubt clearing sessions.
Yes, some skills are important for learning manual testing.
Career Assistance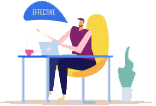 - Build an Impressive Resume
- Get Tips from Trainer to Clear Interviews
- Attend Mock-Up Interviews with Experts
- Get Interviews & Get Hired
Are you satisfied with our Training Curriculum?
If yes, Register today and get impeccable Learning Solutions!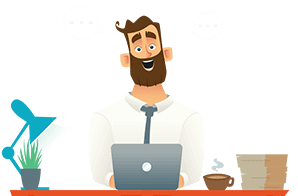 Instructor-led Sessions
The most traditional way to learn with increased visibility,monitoring and control over learners with ease to learn at any time from internet-connected devices.
Real-life Case Studies
Case studies based on top industry frameworks help you to relate your learning with real-time based industry solutions.
Assignment
Adding the scope of improvement and fostering the analytical abilities and skills through the perfect piece of academic work.
Lifetime Access
Get Unlimited access of the course throughout the life providing the freedom to learn at your own pace.
24 x 7 Expert Support
With no limits to learn and in-depth vision from all-time available support to resolve all your queries related to the course.

Certification
Each certification associated with the program is affiliated with the top universities providing edge to gain epitome in the course.
Training Certification
Earn your certificate
Your certificate and skills are vital to the extent of jump-starting your career and giving you a chance to compete in a global space.
Share your achievement
Talk about it on Linkedin, Twitter, Facebook, boost your resume or frame it- tell your friend and colleagues about it.
Video Reviews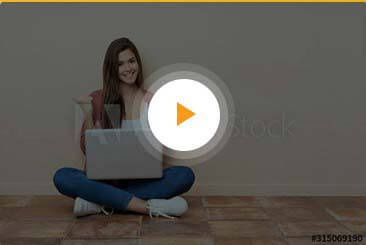 Corporate Training at Croma Campus helped our employees in getting all the required skills through an organized method of instructions. It was truly amazing getting associated with Croma campus with the amazing content delivery and constant support.
Mr. Rajiv Kumar
Manager at Genpact
Batch-2020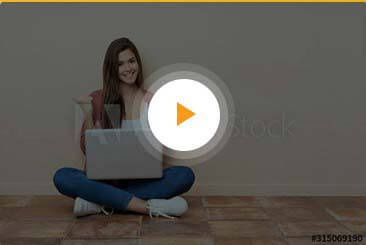 Through corporate training at Croma campus, our employees got all capabilities and knowledge that is required to achieve company goals and success. Furthermore, the training also helped in improving teamwork, employee's satisfaction, retention, and more.
Mr. Abhishek Sharma
Manager at Tech Mahindra
Batch - 2021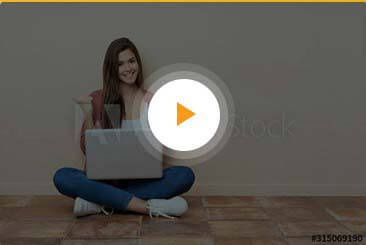 Adding skills and certifications to employers' resume was a wise decision that helped us to increase our revenue by 200 percent and also improved our reputation in terms of quality and on-time delivery.
Mr. Vikram Singh
Manager at hCentive
Batch-2021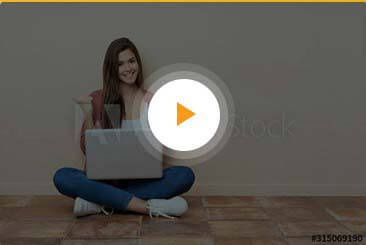 Croma Campus is the best place to learn with amazing support and customer services. The team is always ready to help and assist. They helped me to understand all salesforce concept and today I am working as a Salesforce Professional in a leading industry.
Mrs. Shreya Saxena
Training in Salesforce
Batch-2022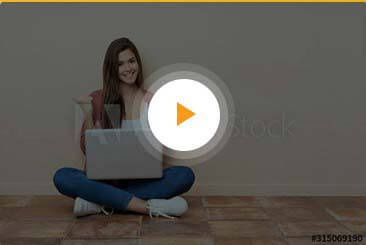 I did complete two courses from Croma Campus. One was web designing and the other was PHP. The mentors are so skillful and knowledgeable. They helped me to learn all concepts with ease without any hassle and I am highly satisfied with my choice.
Mr. Tarun Gupta
Training in PHP
Batch-2021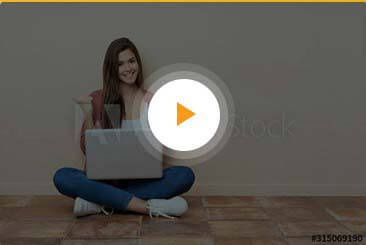 Earlier, I was not sure how online training can help in building a career but the career assistance and mentorship at Croma was so good that I would like to recommend everyone to join the Croma Learning Campus and boost your confidence level too..
Mr. Siddharth Sharma
Training in Software Testing
Batch-2021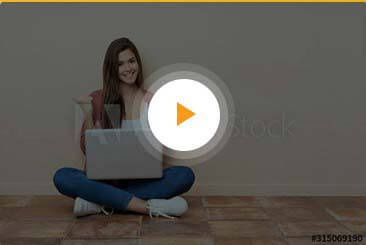 I am a Data Science professional and working with a leading IT industry for more than 15 years. I do have practical exposure to different Data Science services and technologies. I love to teach people having aspiring minds.
Mr. Anurag Mishra
Specialization in Data Science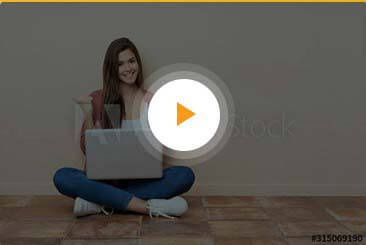 I am a Data Analytics professional with over 10 years of experience. I am associated with Croma campus from last two years. I have trained hundreds of students and guided them towards their career goals and enhancements.
Mr. Tanveer
Specialization in Data Analytics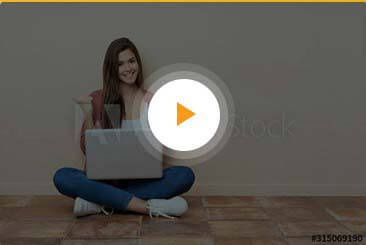 I am a Cloud Computing expert with more than 12 years of experience in an MNC. Till date, I have trained and mentored hundreds of students and professionals globally. Working at Croma is an enriching experience and a wonderful journey too.
Mr. Vikash Jha
Specialization in Cloud Computing