HP LoadRunner is a software testing tool used for evaluating performance in web applications. Basically, it detects and prevents performance errors in applications. Performance Testing is a process for testing the scalability and stability of data loads, resource usage, speed, etc. It can also detect the kind of output one can expect in terms of network usage statistics, bottlenecks, potential stress points, and so on.
LoadRunner is one of the hottest tools in the market for performance testing and a career in it using HP load runner can fetch you high-paying jobs in the QA stream. HP LoadRunner is a load testing product that ascertains application scalability, behavior, and performance.
With one of the best LoadRunner online course, you can master the fundamentals of performance testing using LoadRunner. Upon course completion, the learners will be skilled enough to utilize LoadRunner features to automate performance. Besides, certified experts at LoadRunner Online Training offers you cent percent job assurance. LoadRunner is the performance testing tool to detect the performance of web applications under diverse load conditions. Furthermore, the software tool works on Record-Replay mode making it easy for testers.
The LoadRunner online course intends to incorporate a wide range of knowledge from Recording for the Web, Replay, Transactions, Parameters, Auto Correlation After Recording, Verification, Actions, Introduction to Script View, Advanced Scripting Techniques, Manual Correlation, Auto Correlation During Recording, Introduction to Scenarios, Scenario Execution, Scheduling Scenarios, Performance Monitors, Results Analysis.
The primary aim of our LoadRunner certification training online is to help you:

Learn to test Web-based performance.

Acquire in-depth knowledge of HP LoadRunner tool and build expertise in advanced concepts as well.

Get to learn about the basics of a performance testing tool named the HP LoadRunner tool.

Master performance testing methods and concepts.

Analyze the performance testing requirements.

Learn to prepare scripts for business processes.

Perform test rounds and evaluate outcomes using the tool.

Report the performance examined.

Work with the Test NG framework with Data-Driven framework concepts.

The LoadRunner online training course also imparts substantial ideas about introducing Load Runner, Power of Load Runner, Building Scripts, Playing Back the Scripts, Understanding Record time settings, Understanding Run time settings, creating a Load Testing Scenario, Running Load Test, Analyzing Results.
Companies are looking for someone who is a certified LoadRunner. So once the learner completes the LoadRunner online certification training course, they will be offered a course completion certificate which will bag them a good job in top-notch companies across the globe. As stated in payscale.com, the average salary of a performance engineer after LoadRunner online training in India is about 645,833 INR.
The LoadRunner online training course intuitively helps its learners to automate load or performance tests using various LoadRunner features. The online LoadRunner training also offers its learners to record for the web, transaction, autocorrelation after recording, actions, advanced scripting techniques, autocorrelation during recording, scenario execution, performance monitors, replay, parameters, verifications, script view, manual correlation, scheduling scenarios, and result analysis in-depth.
Furthermore, you will also get the chance to master the power of load runner, understanding the run time and record time settings, running load tests, load runner building scripts, creating a load testing scenario, etc, with the guidance of the LoadRunner online training course. As a part of its acquisition, the LoadRunner certification training online teaches you about the LoadRunner environment, components, and architecture, including its advanced concepts of the VUGEN and VUSER environment.
LoadRunner is the number one load testing tool in the market. Hence there is a lot of demand for a certified LoadRunner expert in the market.
Once you complete the LoadRunner online course with us, you will be competent enough to handle real -projects all alone whence required. We along with our team of experts guide you throughout the course to provide you a thorough knowledge of performance testing tools in a practical manner.
By the end of the LoadRunner Online course, you will be awarded a course completion certificate that will gain you an upper hand over your competitors. The certification proves that you have proper knowledge and skills in Performance Testing.
HP LoadRunner is one of the most popular Performance Testing Tool. The main reason for its popularity is because it reduces the time and effort involved in performance testing by using virtual users in place of manual users. Since a number of virtual users can work on a single computer making it less time-consuming, cost-effective, and commutes hardware acceleration. Its automated tests can be programmed and repeated many a time accordingly and thus performance issues are identified and repaired.
Due to a huge demand for LoadRunner experts, we at Croma Campus introduce you to an extensive LoadRunner training course that tends to bring out the best in you. After the course conclusion, you will have mastered LoadRunner and can confidently work on LoadRunner projects right away.
Hone your skills in performance testing with Croma Campus that offers professionals with expert-level courses that are an amalgamation of both theoretical as well as practical knowledge including courses on Testing such as JUNIT, which is quite popular. We provide you a robust LoadRunner online training experience with our mentor-driven course curriculum and also help you learn to face the challenges of upcoming technologies as well.
Our comprehensive training workshop is meticulously designed by our accredited experts who guide you throughout the ongoing training and help you understand various concepts thoroughly. With our LoadRunner online training in India, you will get to learn many code samples, demo exercises, and in-depth courseware that will make you proficient in the subject.
Some of the job roles and responsibilities that you have to encounter as a LoadRunner professional are:-

You should know how to carry out Performance Testing in various projects that include planning, load test environment analysis, scripting, monitoring, and results analysis using LoadRunner.

You must be able to identify LoadRunner scenarios for testing.

You must know to review the VUGen scripts authored by the team to ensure adherence to technical & quality standards.

You should have sufficient knowledge of enhancing the VUGen scripts using concepts like Manual Correlation, Transaction Check Points and Parameterization, etc.

With the LoadRunner online training course, administer the Performance testing process for the improvement of the team (component-level performance testing, performance test profile designing, and application Performance baseline and benchmarking).

Also, learn to provide technical support within the team for VuGen scripting challenge, root cause analysis, and test results interpretation.

You must be well prepared in preparing various metrics for a project and also know how to prepare the Test plan, Estimate Testing Effort and Helping the Project Manager as well.

You should know to manage liaisons with client stakeholders and project managers daily.

You need to learn to understand the scope of work and subsequently allocating, mentoring, tracking and reporting the day-to-day work items.

Create and maintain the Requirement Traceability Matrix.

Also, learn to manage defects and Test Data too.
With the advancement of technology, the usage of the internet has increased manifolds over the years. This increase in usage has increased the infrastructure and bandwidth of the application hosted on the internet substantially. Before implementing the application as per the plan, it is indeed necessary to test the performance with the allocated infrastructure, bandwidth and configurations so as to ensure not to face any consequences in the future when a plethora of users hit the application.
Indeed, Performance testing plays a key role in new applications or in enhancing applications that are quite in-demand in the IT market. Some of the leading names who are on the lookout for LoadRunner professions are HCL, Wipro, IBM, Microsoft, Infosys, TCS, etc.
Our LoadRunner online training in India at Croma Campus is globally recognized by all major enterprises. By the end of the theoretical and practical training sessions, certificates are issued to the qualifiers. The certification is a valid proof of your potential that helps you to acquire your dream job that you are really passionate about.
Why should you learn LoadRunner?
It is used to test out the performance of applications.
LoadRunner helps out in simulation to produce real-time applications.
It is extensively used out for finding out threats or loopholes.
Helps in determining the root cause of application issues.
Assist out in the reduction of application downtime from performace issues.
Plenary for Loadrunner Certification Training
| Track | Week Days | Weekends | Fast Track |
| --- | --- | --- | --- |
| Course Duration | 40-45 Days | 7 Weekends | 8 Days |
| Hours | 1 Hrs. Per Day | 2 Hrs. Per Day | 6+ Hrs. Per Day |
| Training Mode | Classroom/Online | Classroom/Online | Classroom/Online |
Want To Know More About
This Course
Program fees are indicative only* Know more
Program Core Credentials

Trainer Profiles
Industry Experts

Trained Students
10000+

Success Ratio
100%

Corporate Training
For India & Abroad

Job Assistance
100%
BATCH TIMINGS
Loadrunner Certification Training Upcoming Batches
Take class during weekdays and utilize your weekend for practice.
Get regular training by Industry Experts.
Get Proper guidance on certifications.
Register for Best Training Program.
10% OFF
Running lack of time? Join Fastrack classes to speed up your career growth.
Materials and guidance on certifications
Register for Best Training Program.
Take class during weekdays and utilize your weekend for practice.
Get regular training by Industry Experts.
Get Proper guidance on certifications.
Register for Best Training Program.
10% OFF
Take class during weekdays and utilize your weekend for practice.
Get regular training by Industry Experts.
Get Proper guidance on certifications.
Register for Best Training Program.
10% OFF
More Suitable for working professionals who cannot join in weekdays
Get Intensive coaching in less time
Get Proper guidance on certifications.
Register for Best Training Program.
10% OFF
More Suitable for working professionals who cannot join in weekdays
Get Intensive coaching in less time
Get Proper guidance on certifications.
Register for Best Training Program.
10% OFF
Timings Doesn't Suit You ?
We can set up a batch at your convenient time.
FOR QUERIES, FEEDBACK OR ASSISTANCE
Contact Croma Campus Learner Support
Best of support with us
WhatsApp (For Call & Chat)
CURRICULUM & PROJECTS
Loadrunner Certification Training
This course will help you to gain in-depth knowledge of various functionalities of JMeter to evaluate the performance of an application. You will be able to check the performance of an application under different workload conditions and understand different methodologies related to the security of an application.
This course designed to help you become a certified practitioner through intensified training in the best practices for checking the efficiency of software.
In this program you will learn :

Performance/Load Testing Fundamentals

Recording Your First Test
Get full course syllabus in your inbox
About Testing

Introduction to Non-Functional testing

Need for Non-Functional testing

Types of Non-Functional testing

Introduction to Performance Testing

Performance Testing components

Performance testing and tuning
Performance Testing Using Jmeter

JMeter: The preferred tool for Performance Testing

Introduction to Apache JMeter

Performance testing using JMeter

Assertions, controllers, and processors in JMeter

Up and running with JMeter

Tracking errors during test execution
Load and Stress Testing

Objectives of Load testing

How to perform Load testing using JMeter

Purpose of Stress testing

How to perform Stress testing using JMeter
Get full course syllabus in your inbox
Recording Your First Test

Configuring the JMeter HTTP proxy server

Setting up your browser to use the proxy server

Using a browser extension

Changing the system settings

Running your first recorded scenario

Pre-processor and post-processor elements
Get full course syllabus in your inbox
Submitting Forms

Handling the XML response
Get full course syllabus in your inbox
Managing Sessions

Managing sessions with cookies

Managing sessions with URL rewriting
Get full course syllabus in your inbox
Resource Monitoring

Setting up Apache Tomcat Server

Setting up a monitor controller in JMeter

Monitoring the server with a JMeter plugin

Adding monitor listeners to the test plan
Get full course syllabus in your inbox
Distributed Testing

Remote testing with JMeter

Configuring JMeter slave nodes

Configuring one slave per machine

Configuring the master node to be tested against one slave per machine

Configuring multiple slave nodes on a single box

Configuring the master node to be tested against multiple slave nodes on a single box

Viewing the results from the virtual machines
Get full course syllabus in your inbox
Timers and Functions

JMeter properties and variables

The Regular Expression tester

Using timers in your test plan

The Gaussian random timer

The Constant throughput timer

Configuring a JDBC Connection Configuration component

Adding a JDBC Request sampler
Get full course syllabus in your inbox
Helpful Tips

JMeter integration with selenium

Installing CA certificate in the browser

Testing REST web services

Parameterization using CSV File

Parameterization using Test Plan
Get full course syllabus in your inbox
Need Customized curriculum?
Mock Interviews
Prepare & Practice for real-life job interviews by joining the Mock Interviews drive at Croma Campus and learn to perform with confidence with our expert team.
Not sure of Interview environments? Don't worry, our team will familiarize you and help you in giving your best shot even under heavy pressures.
Our Mock Interviews are conducted by trailblazing industry-experts having years of experience and they will surely help you to improve your chances of getting hired in real.
How Croma Campus Mock Interview Works?

Projects
Validate your skills and knowledge by working on industry-based projects that includes significant real-time use cases.
Gain hands-on expertize in Top IT skills and become industry-ready after completing our project works and assessments.
Our projects are perfectly aligned with the modules given in the curriculum and they are picked up based on latest industry standards.
Add some meaningful project works in your resume, get noticed by top industries and start earning huge salary lumps right away.
Request more informations
self assessment
Learn, Grow & Test your skill with Online Assessment Exam to achieve your Certification Goals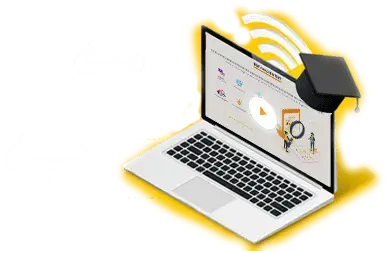 Some of the important components of LoadRunner are Load Generator, VuGen, Controller, Agent Process, and Analysis.
Well, relying upon the technology, different sorts of applications, and topology, LoadRunner sets up communication between Vuser and Server. The request has been sent by the Vuser should be understood by the server so that it can send a proper and correct response to the Vuser.
LoadRunner is a legitimate software testing tool from Micro Focus. It is majorly utilized to test applications and measure system behavior, and performance under load. It can eventually also simulate thousands of users concurrently utilizing application software. It assists in examining and preventing application performance problems.
This specific course is genuinely not a very complex one. But yes, you might need guidance to learn every part. In fact, by getting associated with a proper educational provider of LoadRunner, you will end up knowing every part in a detailed way.
Career Assistance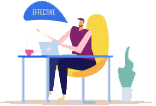 - Build an Impressive Resume
- Get Tips from Trainer to Clear Interviews
- Attend Mock-Up Interviews with Experts
- Get Interviews & Get Hired
Are you satisfied with our Training Curriculum?
If yes, Register today and get impeccable Learning Solutions!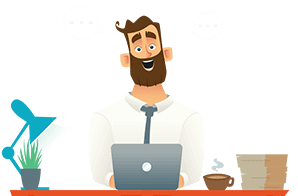 Instructor-led Sessions
The most traditional way to learn with increased visibility,monitoring and control over learners with ease to learn at any time from internet-connected devices.
Real-life Case Studies
Case studies based on top industry frameworks help you to relate your learning with real-time based industry solutions.
Assignment
Adding the scope of improvement and fostering the analytical abilities and skills through the perfect piece of academic work.
Lifetime Access
Get Unlimited access of the course throughout the life providing the freedom to learn at your own pace.
24 x 7 Expert Support
With no limits to learn and in-depth vision from all-time available support to resolve all your queries related to the course.

Certification
Each certification associated with the program is affiliated with the top universities providing edge to gain epitome in the course.
Training Certification
Earn your certificate
Your certificate and skills are vital to the extent of jump-starting your career and giving you a chance to compete in a global space.
Share your achievement
Talk about it on Linkedin, Twitter, Facebook, boost your resume or frame it- tell your friend and colleagues about it.
Video Reviews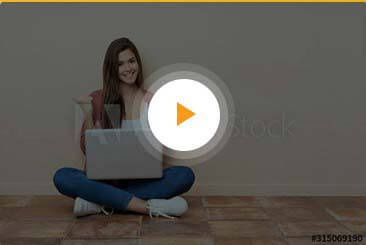 Corporate Training at Croma Campus helped our employees in getting all the required skills through an organized method of instructions. It was truly amazing getting associated with Croma campus with the amazing content delivery and constant support.
Mr. Rajiv Kumar
Manager at Genpact
Batch-2020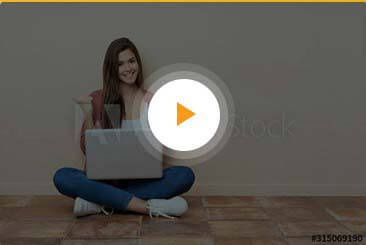 Through corporate training at Croma campus, our employees got all capabilities and knowledge that is required to achieve company goals and success. Furthermore, the training also helped in improving teamwork, employee's satisfaction, retention, and more.
Mr. Abhishek Sharma
Manager at Tech Mahindra
Batch - 2021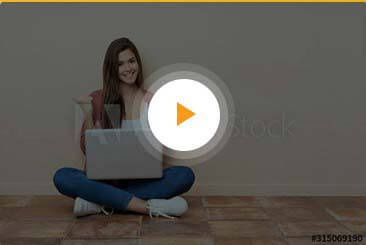 Adding skills and certifications to employers' resume was a wise decision that helped us to increase our revenue by 200 percent and also improved our reputation in terms of quality and on-time delivery.
Mr. Vikram Singh
Manager at hCentive
Batch-2021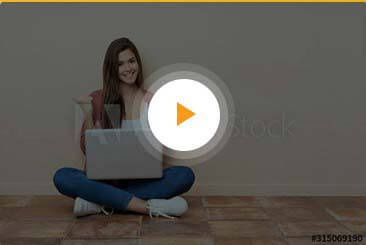 Croma Campus is the best place to learn with amazing support and customer services. The team is always ready to help and assist. They helped me to understand all salesforce concept and today I am working as a Salesforce Professional in a leading industry.
Mrs. Shreya Saxena
Training in Salesforce
Batch-2022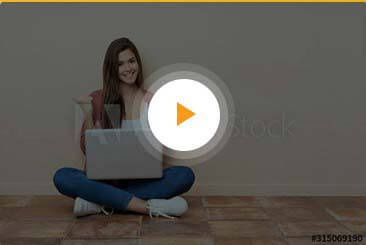 I did complete two courses from Croma Campus. One was web designing and the other was PHP. The mentors are so skillful and knowledgeable. They helped me to learn all concepts with ease without any hassle and I am highly satisfied with my choice.
Mr. Tarun Gupta
Training in PHP
Batch-2021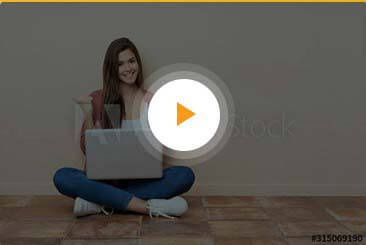 Earlier, I was not sure how online training can help in building a career but the career assistance and mentorship at Croma was so good that I would like to recommend everyone to join the Croma Learning Campus and boost your confidence level too..
Mr. Siddharth Sharma
Training in Software Testing
Batch-2021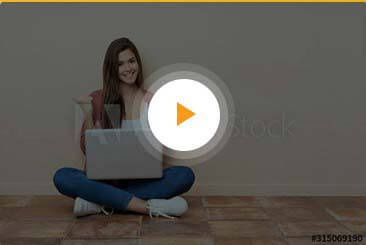 I am a Data Science professional and working with a leading IT industry for more than 15 years. I do have practical exposure to different Data Science services and technologies. I love to teach people having aspiring minds.
Mr. Anurag Mishra
Specialization in Data Science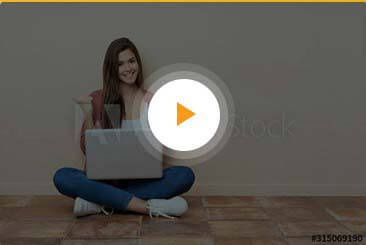 I am a Data Analytics professional with over 10 years of experience. I am associated with Croma campus from last two years. I have trained hundreds of students and guided them towards their career goals and enhancements.
Mr. Tanveer
Specialization in Data Analytics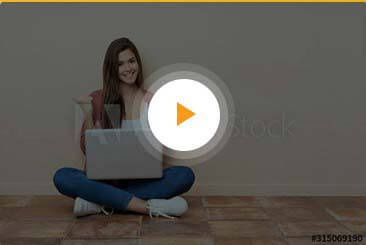 I am a Cloud Computing expert with more than 12 years of experience in an MNC. Till date, I have trained and mentored hundreds of students and professionals globally. Working at Croma is an enriching experience and a wonderful journey too.
Mr. Vikash Jha
Specialization in Cloud Computing