Our one-of-a-kind "Performance Testing Using JMeter" course takes you into a guided journey of software behavior during workload. This JMeter training course teaches you the basic skill of checking response times and latency issues in software and assess the scalability of the software package.
In this JMeter placement course, you gain meaningful insights regarding various functionalities of JMeter for performance analysis of applications. Moreover, you'll learn to perform software analysis under various workload conditions and understand security based methodologies. In short, this course has been designed with the goal of providing you with the skills of a certified practitioner through rigorous training in software testing.
The most pivotal stage in Software Testing Life Cycle (STLC) is Performance testing, which decides the reliability of a software under varied workloads. In this course, you'll also learn to use Non-Functional testing concepts, including the scalability and security of the software.
JMeter online training institute in India stands as one of the leading skill providers in the field. Under our wing, you will receive training in personality traits, besides the obvious technical skills. This includes communication skills, problem-solving skills, analytical skills, logical capabilities, adaptability, and much more.
Jmeter online training provides you with the prerequisite skillset to start a career in the QA space as a certified profession. We assess you progress via online assignments and side projects.

The course has been designed to make you learning experience feel more organic. Although the course is taken in an online medium, it feels quite like offline classes with the added advantage of saving time, money and energy.

The prime objective of the Jmeter online course is to follow a meticulous approach to cover the basics as well as the advanced concepts, besides preparing you for other global certification exams as well.

You'll have a clear cut view of the features available in the JMeter tool by the time you have concluded the course.

We'll also cover the integration of Selenium with Jmeter and Bean shell scripting for Jmeter.

Besides being certified as a professional, you'll possess the skills to establish yourself as a key figure in the domain of software testing strategies.

Being associated with the best name of Jmeter online training in India gives you an advantage over others regarding career roadmap, QA job roles, certification levels, etc.
Being a certified software testing engineer or Jmeter testing expert can get you up to a hefty sum of $85k annual with a range of $60k to $110k as per your skillset, reputation, location or nature of the hiring company, certification level, etc. For instance, companies based on USA and Canada tend to pay more.
For professionals with few years of work experience, the graph shows a positive trend in job opportunities. Hence, this might be the apt time to join our Jmeter online training course and push your career to new heights.
The Jmeter online training will provide you the requisite skills for you to carve out a unique career for yourself in the QA space. Our team of experts will also guide you in choosing different career paths along with effective interview training and resume building advice. We ensure that you achieve your maximum potential in this domain after completing Jmeter online training in India.
Career growth after the course:

The demand for Jmeter professionals have been subjected to an unexpected growth. This ensures quite well paid jobs in this field for skilled professionals.

Having concluded the Jmeter course online, you'll have gained deep insights regarding the software testing domain.

You'll have a clear cut view of the market and its demands.

Associating with one of the leading Jmeter online training institute in India gives you a clear advantage over others. Interviews will feel more natural and comfortable, as we train in those fields too.

You shall be able to attempt other certification exams with confidence, having completed the Jmeter online training.

Even after the completion of the course, our expert team will guide you further regarding job opportunities, salary prospects, etc.
Apache JMeter is an Open source java based project that can be used as a load testing tool for analyzing and measuring the performance of a variety of services, with a focus on web applications. Performance testing of Static & Active web resources such as databases, files, scripts, Java objects, FTP servers, etc. can be done through JMeter. JMeter handles various tests, such as performance, regression, load, functional, etc. JMeter is capable of simulating a heavy load on a network, object or server so as to carry our performance analysis and strength testing under different load types.
Jmeter can be used to improve the reliability of a software application. Most applications require an in-depth knowledge of the various tools involved. This is the reason for the need to enroll in the Jmeter courses online. The course prepares you for the real world industrial uses of Jmeter.
Here are some of the most convincing reason as to why Jmeter training may lead to a bright career and why you should opt for Jmeter online training.

8 K+ Software QA testing jobs posted in 2020 in the USA.

132 K+ Jmeter jobs available on Indeed.com & It is expected to grow by 30%.

4.5K Students has successfully completed QA certification and now working for top MNC's.

200% Increase in Software QA Analyst jobs noticed since March 2018.

$53 K+ Entry-level average salary of a QA tester in 2020.

The software testing skills, including the use of Jmeter, has become more dynamic than ever. Software testers are quite adaptive to the demands of the industry. This is no longer limited to the IT industry. Myriad fields using software driven technologies are hiring Jmeter professionals.
With the right Jmeter online training, you'll be assured to have great job prospects. The domain is expanding exponentially, hence the demand for certified professionals. As a major name of Jmeter online training in India, we equip you with latest and freshest trends and testing strategies.
Jmeter trained professionals can have various job roles including a QA analyst, QA engineer, software tester, business analyst, or even as per your interest. The Industries hiring right now are IT, Healthcare, Banking and Finance, Transportation, e-commerce, Media, entertainment, Financial services, etc.
Few of the job roles and responsibilities that you should be aware of after having completed the Jmeter course online.

You must have a sound knowledge of testing requirements, best strategies and methodologies, etc.

You should be able to design custom test cases as per the requirements of the business you're working with.

You must know how to execute various types of testing including functional testing, regression testing, system testing, selenium testing, and so on.

You should be able to communicate with the stakeholders and the team members without loss of clarity.

You should know how to automate the testing procedures.

Being the topmost Jmeter training institute online, we shall prepare you for all of the above duties during the course of the training program.
Accenture, Infosys, American Express, Netflix, IBM, are a few that you might have heard off.
If you wish to land on a job offer from the leading tech giants Then look no further and enroll yourself to the Jmeter online training course right away and prepare yourself for the challenges to come in the future.
Being a prominent Jmeter online training institute in India, our team of experts ensure a bright career ahead of you. We build a solid foundation, so that you can jump to a career right away.
Sure enough, at the end of the Jmeter online training, you'll be rewarded with a training certificate that shall add to your resume. It'll be a testimony to your skills in software testing and analysis.
So, get ready to dive into the world of Jmeter software testing and carve out a glorious path in your career.
Why should you learn Jmeter?
Jmeter is a user-friendly and comprehensive GUI.
Its parameters can be easily defined out and understandable.
It helps showing out all things at one screen like script, scenario & analysis.
JMeter helps in analyzing out variety of web applications & their functionalities.
It facilitates out performance testing which is the need of every organization.
Plenary for JMeter Certification Training
| Track | Week Days | Weekends | Fast Track |
| --- | --- | --- | --- |
| Course Duration | 40-45 Days | 7 Weekends | 8 Days |
| Hours | 1 Hrs. Per Day | 2 Hrs. Per Day | 6+ Hrs. Per Day |
| Training Mode | Classroom/Online | Classroom/Online | Classroom/Online |
Want To Know More About
This Course
Program fees are indicative only* Know more
Program Core Credentials

Trainer Profiles
Industry Experts

Trained Students
10000+

Success Ratio
100%

Corporate Training
For India & Abroad

Job Assistance
100%
BATCH TIMINGS
JMeter Certification Training Upcoming Batches
Take class during weekdays and utilize your weekend for practice.
Get regular training by Industry Experts.
Get Proper guidance on certifications.
Register for Best Training Program.
10% OFF
Running lack of time? Join Fastrack classes to speed up your career growth.
Materials and guidance on certifications
Register for Best Training Program.
Take class during weekdays and utilize your weekend for practice.
Get regular training by Industry Experts.
Get Proper guidance on certifications.
Register for Best Training Program.
10% OFF
Take class during weekdays and utilize your weekend for practice.
Get regular training by Industry Experts.
Get Proper guidance on certifications.
Register for Best Training Program.
10% OFF
More Suitable for working professionals who cannot join in weekdays
Get Intensive coaching in less time
Get Proper guidance on certifications.
Register for Best Training Program.
10% OFF
More Suitable for working professionals who cannot join in weekdays
Get Intensive coaching in less time
Get Proper guidance on certifications.
Register for Best Training Program.
10% OFF
Timings Doesn't Suit You ?
We can set up a batch at your convenient time.
FOR QUERIES, FEEDBACK OR ASSISTANCE
Contact Croma Campus Learner Support
Best of support with us
WhatsApp (For Call & Chat)
CURRICULUM & PROJECTS
JMeter Certification Training
This course will help you to gain in-depth knowledge of various functionalities of JMeter to evaluate the performance of an application. You will be able to check the performance of an application under different workload conditions and understand different methodologies related to the security of an application.
This course designed to help you become a certified practitioner through intensified training in the best practices for checking the efficiency of software.
In this program you will learn:

Performance/Load Testing Fundamentals

Recording Your First Test
Get full course syllabus in your inbox
About Testing

Introduction to Non-Functional testing

Need for Non-Functional testing

Types of Non-Functional testing

Introduction to Performance Testing

Performance Testing components

Performance testing and tuning
Performance Testing Using Jmeter

JMeter: The preferred tool for Performance Testing

Introduction to Apache JMeter

Performance testing using JMeter

Assertions, controllers, and processors in JMeter

Up and running with JMeter

Tracking errors during test execution
Load and Stress Testing

Objectives of Load testing

How to perform Load testing using JMeter

Purpose of Stress testing

How to perform Stress testing using JMeter
Get full course syllabus in your inbox
Recording Your First Test

Configuring the JMeter HTTP proxy server

Setting up your browser to use the proxy server

Using a browser extension

Changing the system settings

Running your first recorded scenario

Pre-processor and post-processor elements
Get full course syllabus in your inbox
Submitting Forms

Handling the XML response
Get full course syllabus in your inbox
Managing Sessions

Managing sessions with cookies

Managing sessions with URL rewriting
Get full course syllabus in your inbox
Resource Monitoring

Setting up Apache Tomcat Server

Setting up a monitor controller in JMeter

Monitoring the server with a JMeter plugin

Adding monitor listeners to the test plan
Get full course syllabus in your inbox
Distributed Testing

Remote testing with JMeter

Configuring JMeter slave nodes

Configuring one slave per machine

Configuring the master node to be tested against one slave per machine

Configuring multiple slave nodes on a single box

Configuring the master node to be tested against multiple slave nodes on a single box

Viewing the results from the virtual machines
Get full course syllabus in your inbox
Timers and Functions

JMeter properties and variables

The Regular Expression tester

Using timers in your test plan

The Gaussian random timer

The Constant throughput timer

Configuring a JDBC Connection Configuration component

Adding a JDBC Request sampler

How to find values in XML and JSON responses
Get full course syllabus in your inbox
Helpful Tips

JMeter integration with selenium

Installing CA certificate in the browser

Testing REST web services

Parameterization using CSV File

Parameterization using Test Plan
Get full course syllabus in your inbox
Need Customized curriculum?
Mock Interviews
Prepare & Practice for real-life job interviews by joining the Mock Interviews drive at Croma Campus and learn to perform with confidence with our expert team.
Not sure of Interview environments? Don't worry, our team will familiarize you and help you in giving your best shot even under heavy pressures.
Our Mock Interviews are conducted by trailblazing industry-experts having years of experience and they will surely help you to improve your chances of getting hired in real.
How Croma Campus Mock Interview Works?

Projects
Validate your skills and knowledge by working on industry-based projects that includes significant real-time use cases.
Gain hands-on expertize in Top IT skills and become industry-ready after completing our project works and assessments.
Our projects are perfectly aligned with the modules given in the curriculum and they are picked up based on latest industry standards.
Add some meaningful project works in your resume, get noticed by top industries and start earning huge salary lumps right away.
Request more informations
self assessment
Learn, Grow & Test your skill with Online Assessment Exam to achieve your Certification Goals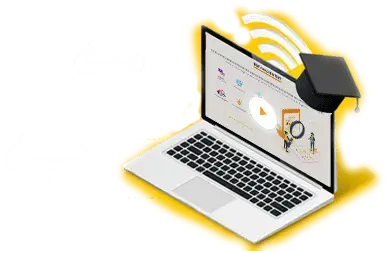 Anyone interested in performance testing and load testing of web applications can take JMeter online training in India.
JMeter online training in India covers topics such as load testing, performance testing, functional testing, scripting, reporting, and more.
JMeter online training in India helps you learn at your own pace, the ability to access course materials anytime and anywhere, and have the opportunity to learn from expert instructors.
The duration of JMeter online training in India can vary depending on the course and the student's pace, but most courses last between 2-4 weeks.
Career Assistance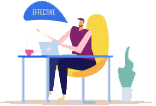 - Build an Impressive Resume
- Get Tips from Trainer to Clear Interviews
- Attend Mock-Up Interviews with Experts
- Get Interviews & Get Hired
Are you satisfied with our Training Curriculum?
If yes, Register today and get impeccable Learning Solutions!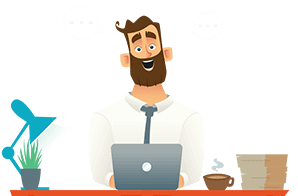 Instructor-led Sessions
The most traditional way to learn with increased visibility,monitoring and control over learners with ease to learn at any time from internet-connected devices.
Real-life Case Studies
Case studies based on top industry frameworks help you to relate your learning with real-time based industry solutions.
Assignment
Adding the scope of improvement and fostering the analytical abilities and skills through the perfect piece of academic work.
Lifetime Access
Get Unlimited access of the course throughout the life providing the freedom to learn at your own pace.
24 x 7 Expert Support
With no limits to learn and in-depth vision from all-time available support to resolve all your queries related to the course.

Certification
Each certification associated with the program is affiliated with the top universities providing edge to gain epitome in the course.
Training Certification
Earn your certificate
Your certificate and skills are vital to the extent of jump-starting your career and giving you a chance to compete in a global space.
Share your achievement
Talk about it on Linkedin, Twitter, Facebook, boost your resume or frame it- tell your friend and colleagues about it.
Video Reviews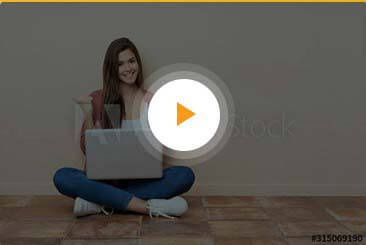 Corporate Training at Croma Campus helped our employees in getting all the required skills through an organized method of instructions. It was truly amazing getting associated with Croma campus with the amazing content delivery and constant support.
Mr. Rajiv Kumar
Manager at Genpact
Batch-2020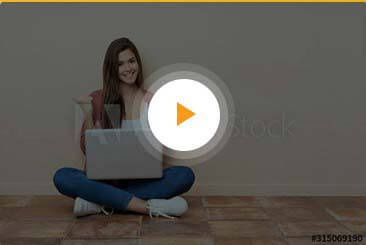 Through corporate training at Croma campus, our employees got all capabilities and knowledge that is required to achieve company goals and success. Furthermore, the training also helped in improving teamwork, employee's satisfaction, retention, and more.
Mr. Abhishek Sharma
Manager at Tech Mahindra
Batch - 2021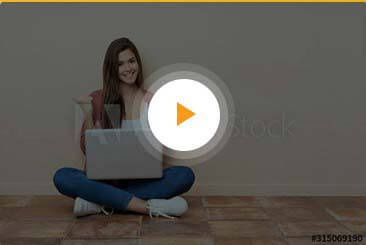 Adding skills and certifications to employers' resume was a wise decision that helped us to increase our revenue by 200 percent and also improved our reputation in terms of quality and on-time delivery.
Mr. Vikram Singh
Manager at hCentive
Batch-2021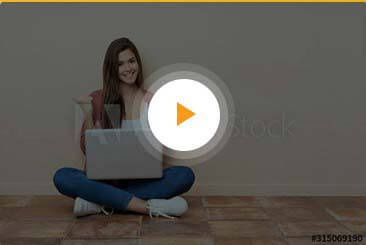 Croma Campus is the best place to learn with amazing support and customer services. The team is always ready to help and assist. They helped me to understand all salesforce concept and today I am working as a Salesforce Professional in a leading industry.
Mrs. Shreya Saxena
Training in Salesforce
Batch-2022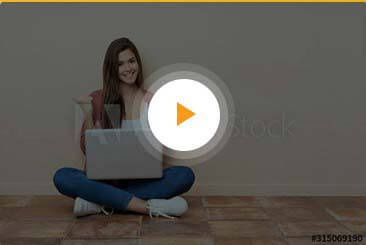 I did complete two courses from Croma Campus. One was web designing and the other was PHP. The mentors are so skillful and knowledgeable. They helped me to learn all concepts with ease without any hassle and I am highly satisfied with my choice.
Mr. Tarun Gupta
Training in PHP
Batch-2021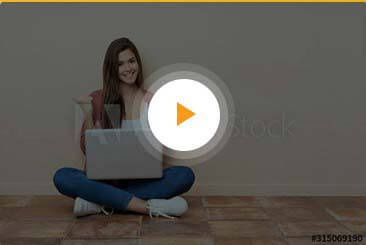 Earlier, I was not sure how online training can help in building a career but the career assistance and mentorship at Croma was so good that I would like to recommend everyone to join the Croma Learning Campus and boost your confidence level too..
Mr. Siddharth Sharma
Training in Software Testing
Batch-2021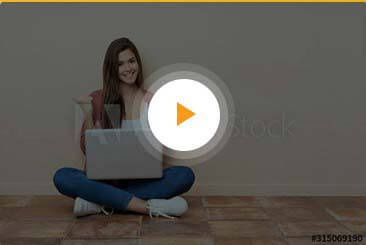 I am a Data Science professional and working with a leading IT industry for more than 15 years. I do have practical exposure to different Data Science services and technologies. I love to teach people having aspiring minds.
Mr. Anurag Mishra
Specialization in Data Science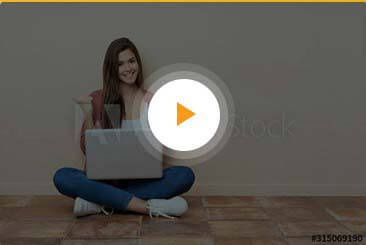 I am a Data Analytics professional with over 10 years of experience. I am associated with Croma campus from last two years. I have trained hundreds of students and guided them towards their career goals and enhancements.
Mr. Tanveer
Specialization in Data Analytics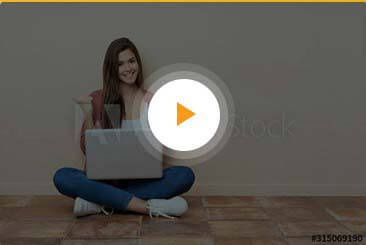 I am a Cloud Computing expert with more than 12 years of experience in an MNC. Till date, I have trained and mentored hundreds of students and professionals globally. Working at Croma is an enriching experience and a wonderful journey too.
Mr. Vikash Jha
Specialization in Cloud Computing