Advancements in the current IT tech industry have revolutionized the way we deal with databases. Database management has been simplified with the advent of modern tools and techniques. Job opportunities as a professional software tester have been on the rise due to growing demands in the IT market. Thus, the database testing training institute in India is offering you online training to cater to your needs. With our pioneering QA software training and advanced techniques, we have been successful in delivering qualitative QA testers with our professional software testing training. Our Database testing online training courses are accessible from anywhere across the world.
Verification of the authenticity of Databases is crucial for any enterprise and thus it is created a huge demand for database testing professionals with technical skills. Through our data basé online testing training, QA testers are polishing their skills and enhancing them further by applying them in practical assignments. Not to mention, Database testing is implemented to verify many issues such as Data mapping, Validation of atomicity, consistency, isolation, and durability, Data integration, Validation of business complex performing rules, etc.
The accredited trainers of Database testing online training its learners on backend testing and analysis of the upshot as anticipated. Prerequisite knowledge of SQL testing is highly appreciated as it adds up to easy learning of Database testing. If you want to consolidate your basics of database testing, SQL queries, and different types of database testing, then database testing training online is the perfect choice for you. Our course curriculum is a perfect amalgamation of the theoretical and practical framework. Every learner of our training institute is provided with SQL features to write effective test cases for database maintenance so as to avoid data corruption. Our training program also includes interactive sessions with instructors and the technical support team to clarify doubts in training methods and methodologies.
At the end of the Database Testing Online Course, you will have acquired a thorough knowledge on defining Databases, define database objects, Explain Database Objects, Define SQL Commands and their uses, Define Testing related to Database Testing, Perform Structural Databases Testing, Perform Functional Database Testing.

You will have a basic idea of the Testing tools and Software, Mobile testing, Database Testing, and more.

Get to know all about functional Back-end testing, Structural back-end testing, etc.

With our Database testing online training, procure functional knowledge of Testing the interfaces to the transaction APIs.

Also, our online training will introduce you to the other database testing tools and issues.
After the end of Database Testing Online Training, you will be endowed with enough knowledge about the desired field and thereby assure your recruiters that you are the best candidate for the database test engineer job. Our Database testing online course helps to tailor your resume by choosing relevant responsibilities from the examples below and then add your accomplishments. Moreover, this is the best way you can grab the attention of the potential recruiters and get hired right away.
Database Tester salary in India ranges something between 1.8 Lakhs to 10.2 Lakhs rupees with an average annual salary of Rs. 4.3 Lakhs.
Generally, the salary depends upon the experience you have gained over the years, your SQL skills and it might also depend on the location. Certification and advanced level training will definitely fetch you the highest-paying database testing jobs. So, pull up your socks and just get started.
In Database testing, there are in fact many opportunities and better salaries than you have ever imagined. Since almost all applications depend on the database so companies are always on the lookout for good Database testers.
An error-free database increases the overall performance of the software application. Hence our Database testing online training course is customized to guide you through all the steps that are involved in database testing so that you perform the task efficiently and with utmost ease to get an edge over your competitors.
Unquestionably, databases are a valuable resource for an organization. It reserves all the desired pieces of information of any application for a longer duration. However, applications utilize interconnected databases to store their data. A database comprises tables, views, triggers, functions, and stored procedures. RDBMS (Relational Database Management Systems) databases like Oracle, DB2, SQL SERVER, or MYSQL are in general used by most users for their applications.
Database Testing is a type of testing that checks data basés for their data integrity, data validity and, data reliability. It also incorporates testing of database objects like stored procedures, views, functions, and tables.
Structural testing, functional testing, and non-functional testing are the three important types of Database Testing. Structural testing deals with the validation of data in the repository whereas Functional testing ensures consistent performance of transactions, and non-functional testing checks the readiness of a system.
Why database testing important to an organization:

The data are the raw materials of an organization and thus a precious asset.

To run an organization smoothly, a strong and powerful Database system is vital. So incessant Database Testing is carried out before executing any other database operations.

To obtain an impeccable application, it is crucial for any organization to update and maintain the data of databases more frequently.

Database testing generates useful feedback about the defects present in an application.

To attain the best results of the applications, companies perform Database testing more often.

Since all the data are stored in databases, proper safety and good-quality Databases are crucial. Hence we Database testing online training provides you proper training to connect to a database, write queries and procedures on how to retrieve data from a database.
You must take the responsibility of analyzing current programs including performance, diagnosis, and troubleshooting of problem programs.

You should be able to develop new solutions and support existing solutions using HTML5, JavaScript, jQuery, and/or Bootstrap.

You must know how to develop new solutions.

Also, you must be well versed in developing databases for the electronics manufacturing environment.

You should be able to administer the design and quality delivery of solutions.

You must know to manage ongoing communication and escalation of status and issues.

You are responsible for identifying and documenting issues found in web applications to assist with easy recreation.

You need to have a functional idea so as to drive high-quality development via acceptance criteria.

You have to work closely with the Data Warehouse and Business Intelligence teams to test data load processes.

As a Database tester, you need to perform test regression scenarios to find unexpected issues for weekly releases.

You should also have to work with Functional QA and Automate QA team members to achieve department goals.

You must have previous knowledge of UI/DB compatibility testing, data transaction, and load test.

You need to have some knowledge of schema changes, store procedures, and database reporting.
Databases are basically a collection of files that are interconnected to each other. Various servers also have databases that are completely different. A software library consists of four layers of the database system such as the User Interface (UI) layer, the business layer, the database, and the data access layer. All these layers are required to be tested for maintaining a database system. The Database tester should be proficient in checking tables, writing queries and procedures, SQL or Oracle applications that are used in a web application or desktop and database system.
Data is the most integral part of any business especially in the sectors such as banking, finance, health insurance, etc., and therefore there is an indispensable requirement for Data basé Testers. That is where our database testing training institute in India comes into play. After you successfully complete the database testing training online course, you would have the pliability to work in different fields according to your interest. Some top-notch industries where you can play the role of a Database tester are PNB, HDFC, TCS, IBM, Infosys, etc.
Training is without a doubt a key step in starting a successful career, especially in the Database testing field. So this is the opportune time to enroll in our Database testing training in India and get a certification. Upon acquiring a valid certification, you will be able to showcase it to your potential employees and get hired right away.
Why Should You Learn Database Testing?
Database testing is an important part of software testing.
Helps out in receiving & storing out the information in databases.
Assist in saving the data of aborted transactions with unauthorized access.
Database testing Helps out in saving the data from the losses.
Checking out the validation of data in the overall proceedings.
Plenary for Database Testing Certification Training
| Track | Week Days | Weekends | Fast Track |
| --- | --- | --- | --- |
| Course Duration | 40-45 Days | 7 Weekends | 8 Days |
| Hours | 1 Hrs. Per Day | 2 Hrs. Per Day | 6+ Hrs. Per Day |
| Training Mode | Classroom/Online | Classroom/Online | Classroom/Online |
Want To Know More About
This Course
Program fees are indicative only* Know more
Program Core Credentials

Trainer Profiles
Industry Experts

Trained Students
10000+

Success Ratio
100%

Corporate Training
For India & Abroad

Job Assistance
100%
BATCH TIMINGS
Database Testing Certification Training Upcoming Batches
Take class during weekdays and utilize your weekend for practice.
Get regular training by Industry Experts.
Get Proper guidance on certifications.
Register for Best Training Program.
10% OFF
Running lack of time? Join Fastrack classes to speed up your career growth.
Materials and guidance on certifications
Register for Best Training Program.
Take class during weekdays and utilize your weekend for practice.
Get regular training by Industry Experts.
Get Proper guidance on certifications.
Register for Best Training Program.
10% OFF
Take class during weekdays and utilize your weekend for practice.
Get regular training by Industry Experts.
Get Proper guidance on certifications.
Register for Best Training Program.
10% OFF
More Suitable for working professionals who cannot join in weekdays
Get Intensive coaching in less time
Get Proper guidance on certifications.
Register for Best Training Program.
10% OFF
More Suitable for working professionals who cannot join in weekdays
Get Intensive coaching in less time
Get Proper guidance on certifications.
Register for Best Training Program.
10% OFF
Timings Doesn't Suit You ?
We can set up a batch at your convenient time.
FOR QUERIES, FEEDBACK OR ASSISTANCE
Contact Croma Campus Learner Support
Best of support with us
WhatsApp (For Call & Chat)
CURRICULUM & PROJECTS
Database Testing Certification Training
Today's technology environment is critical and applications all complex with technology arrivals. It affects the whole functionally and database in a great way.

Datatypes and Constraints

Data Query Language (DQL)

Data Definition Language (DDL)
Get full course syllabus in your inbox
Introduction

What is Database Management System (DBMS)
Get full course syllabus in your inbox
Datatypes and Constraints
Get full course syllabus in your inbox
Statements in SQL

Data Definition Language (DDL)

Data Manipulation Language (DML)

Transaction Control Language (TCL)

Data Control Language (DCL)

Data Query Language (DQL)
Get full course syllabus in your inbox
Software installation

Installing and set up of Software
Get full course syllabus in your inbox
Data Query Language (DQL)
Get full course syllabus in your inbox
Get full course syllabus in your inbox
Get full course syllabus in your inbox
Sub Query

Introduction to Sub Query

Query Writing and Execution
Get full course syllabus in your inbox
Pseudo Columns

Introduction on Pseudo Columns
Get full course syllabus in your inbox
Get full course syllabus in your inbox
Get full course syllabus in your inbox
Data Definition Language (DDL)
Get full course syllabus in your inbox
Need Customized curriculum?
Mock Interviews
Prepare & Practice for real-life job interviews by joining the Mock Interviews drive at Croma Campus and learn to perform with confidence with our expert team.
Not sure of Interview environments? Don't worry, our team will familiarize you and help you in giving your best shot even under heavy pressures.
Our Mock Interviews are conducted by trailblazing industry-experts having years of experience and they will surely help you to improve your chances of getting hired in real.
How Croma Campus Mock Interview Works?

Projects
Validate your skills and knowledge by working on industry-based projects that includes significant real-time use cases.
Gain hands-on expertize in Top IT skills and become industry-ready after completing our project works and assessments.
Our projects are perfectly aligned with the modules given in the curriculum and they are picked up based on latest industry standards.
Add some meaningful project works in your resume, get noticed by top industries and start earning huge salary lumps right away.
Request more informations
self assessment
Learn, Grow & Test your skill with Online Assessment Exam to achieve your Certification Goals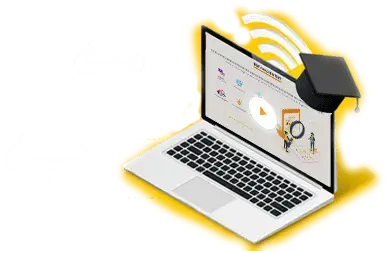 DataBase Testing is a process of validating the data stored in a database to ensure its accuracy, integrity, and reliability. It is essential because databases are a critical part of most software applications, and any errors or inconsistencies in the data can lead to serious issues, including data corruption and security breaches.
Some popular database testing tools include:
SQL Server Management Studio (SSMS): For Microsoft SQL Server.
Oracle SQL Developer: For Oracle databases.
MySQL Workbench: For MySQL databases.
Postman: For API-based database testing.
Selenium: For web application database testing.
In the present scenario, you will find various Database testing institutions in the capital. One of the best institutions offering Database testing courses is Croma Campus. Here, you will get study material as per the latest trends, in-depth information from experienced faculty members, and placement assistance as well.
Career Assistance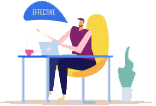 - Build an Impressive Resume
- Get Tips from Trainer to Clear Interviews
- Attend Mock-Up Interviews with Experts
- Get Interviews & Get Hired
Are you satisfied with our Training Curriculum?
If yes, Register today and get impeccable Learning Solutions!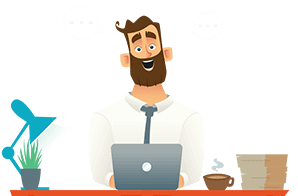 Instructor-led Sessions
The most traditional way to learn with increased visibility,monitoring and control over learners with ease to learn at any time from internet-connected devices.
Real-life Case Studies
Case studies based on top industry frameworks help you to relate your learning with real-time based industry solutions.
Assignment
Adding the scope of improvement and fostering the analytical abilities and skills through the perfect piece of academic work.
Lifetime Access
Get Unlimited access of the course throughout the life providing the freedom to learn at your own pace.
24 x 7 Expert Support
With no limits to learn and in-depth vision from all-time available support to resolve all your queries related to the course.

Certification
Each certification associated with the program is affiliated with the top universities providing edge to gain epitome in the course.
Training Certification
Earn your certificate
Your certificate and skills are vital to the extent of jump-starting your career and giving you a chance to compete in a global space.
Share your achievement
Talk about it on Linkedin, Twitter, Facebook, boost your resume or frame it- tell your friend and colleagues about it.
Video Reviews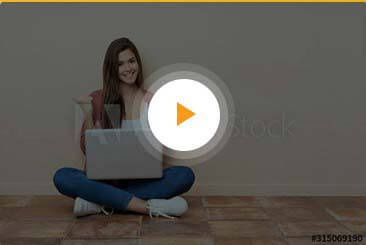 Corporate Training at Croma Campus helped our employees in getting all the required skills through an organized method of instructions. It was truly amazing getting associated with Croma campus with the amazing content delivery and constant support.
Mr. Rajiv Kumar
Manager at Genpact
Batch-2020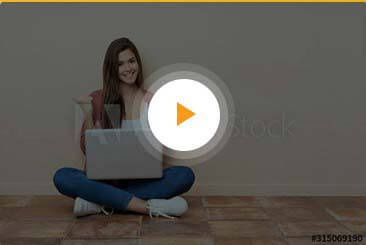 Through corporate training at Croma campus, our employees got all capabilities and knowledge that is required to achieve company goals and success. Furthermore, the training also helped in improving teamwork, employee's satisfaction, retention, and more.
Mr. Abhishek Sharma
Manager at Tech Mahindra
Batch - 2021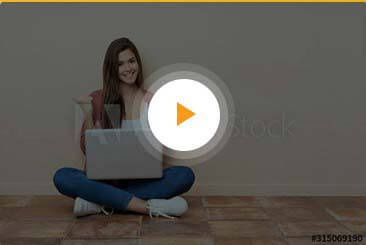 Adding skills and certifications to employers' resume was a wise decision that helped us to increase our revenue by 200 percent and also improved our reputation in terms of quality and on-time delivery.
Mr. Vikram Singh
Manager at hCentive
Batch-2021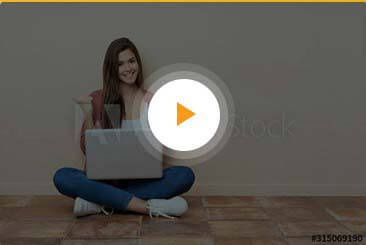 Croma Campus is the best place to learn with amazing support and customer services. The team is always ready to help and assist. They helped me to understand all salesforce concept and today I am working as a Salesforce Professional in a leading industry.
Mrs. Shreya Saxena
Training in Salesforce
Batch-2022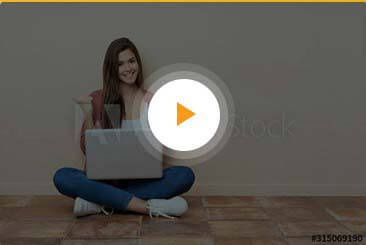 I did complete two courses from Croma Campus. One was web designing and the other was PHP. The mentors are so skillful and knowledgeable. They helped me to learn all concepts with ease without any hassle and I am highly satisfied with my choice.
Mr. Tarun Gupta
Training in PHP
Batch-2021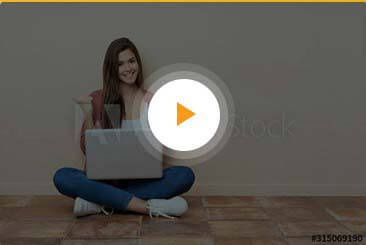 Earlier, I was not sure how online training can help in building a career but the career assistance and mentorship at Croma was so good that I would like to recommend everyone to join the Croma Learning Campus and boost your confidence level too..
Mr. Siddharth Sharma
Training in Software Testing
Batch-2021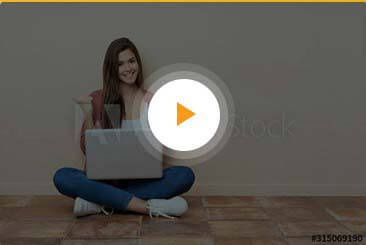 I am a Data Science professional and working with a leading IT industry for more than 15 years. I do have practical exposure to different Data Science services and technologies. I love to teach people having aspiring minds.
Mr. Anurag Mishra
Specialization in Data Science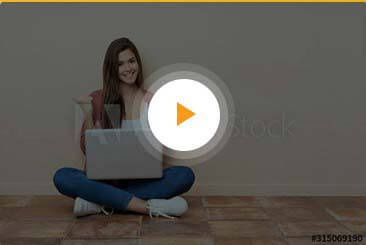 I am a Data Analytics professional with over 10 years of experience. I am associated with Croma campus from last two years. I have trained hundreds of students and guided them towards their career goals and enhancements.
Mr. Tanveer
Specialization in Data Analytics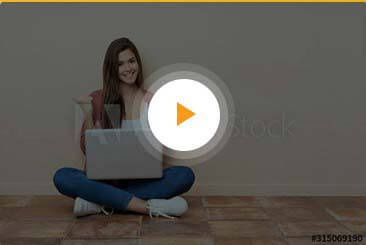 I am a Cloud Computing expert with more than 12 years of experience in an MNC. Till date, I have trained and mentored hundreds of students and professionals globally. Working at Croma is an enriching experience and a wonderful journey too.
Mr. Vikash Jha
Specialization in Cloud Computing