Cloud Computing
(30 Blogs)
Why You Should Opt For Cloud Computing?
4.9 out of 5 based on 12365 votes
Last updated on 31st Jan 2023
10.3K Views

If you look to broaden your knowledge base, Cloud Computing Online Training can be a great medium to build a strong base.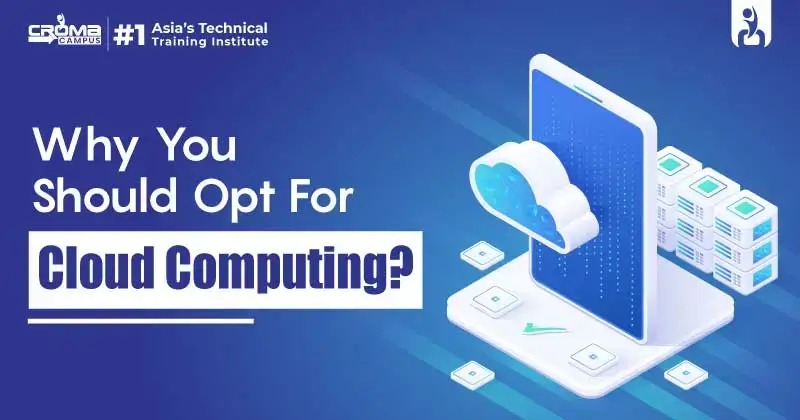 Introduction:
Cloud Computing is gaining widespread popularity with each passing day. Owing to the reason that companies are now looking towards Cloud Computing technology for almost all their work. It also has made great progress and has become quite popular among the masses. Today almost every leading company like Amazon and Google investing in it and also marketing it. If you look to broaden your knowledge base, Cloud Computing Online Training can be a great medium to build a strong base.
What is Cloud Computing?
The term 'cloud' in technical terms, usually refers to distributed computing. Cloud Computing is the on-demand requirement of computing resources like storage, applications, development tools, networking capabilities, software and services, processing capabilities, and more. You can avail of these services, with minimum management effort or service-provider interaction. Cloud Computing is often known as internet-based computing. In simple terms, users can access data, applications, and services hosted in remote services, despite accessing it from their computer's hard drive.
Why use Cloud Computing?
There are many benefits of using cloud computing. But let's read why you should opt for Cloud Computing.
Cloud Computing lowers the costs of buying hardware and software.
You can easily access it anywhere from any device. All you require is just a good working internet connection.
It is also highly scalable; thus, you can easily increase the capacity to suit the demand. Users can scale services to fit their requirements, and also customize them as well.
Security- Cloud service providers use multiple resources to give quality services to their clients. With security being a major concern.
Reliable- The Cloud is definitely a reliable source of storage. Backup and recovery of data are easy, less expensive, and also very fast.
Efficient and also productive in areas of cost and time. Enterprise users can easily access services and applications without worrying about underlying structures and the cost of infrastructures. This moreover increases the productivity of the firm.
Companies are investing a lot in this technology, which provides their users with a rich cloud experience.
Conclusion:
Cloud Computing is a popular and trending technology of present times. Almost every IT company has moved its operation to the cloud. Cloud Computing offers great benefits to its users. You can easily access Cloud services from anywhere and also expand according to the demand. As more and more companies are switching to cloud services, multiple providers are coming into play. Looking at the increasing usage of cloud computing, companies are also on the lookout for professionals who can scale their requirements. Looking at the graph of demand, Cloud Computing Training in Noida can be a great medium to build your knowledge base in the field of cloud computing. Organizational demand for cloud computing has increased exponentially. Cloud service providers, grasping the business opportunity, have continuously given quality services to their clients. Cloud technology has performed up to its potential and has a huge prospect for growth.
Free Demo for Corporate & Online Trainings.
LEAVE A REPLY
Your email address will not be published. Required fields are marked *
Course Features

Reals Life Practical & Case Studies

Assignments

Lifetime Access

Expert Support

Global Certification

Job Portal Access