Full Stack Development
(49 Blogs)
What Is The Importance Of Upgrading Your Career With Full Stack Development?
5 out of 5 based on 1900 votes
Last updated on 1st Sep 2021
5.9K Views

It mainly aims at the languages such as Express JS, Reacts JS, Node JS, MongoDB, and Angular JS that helps in developing the perfect front end and back end along with the data management.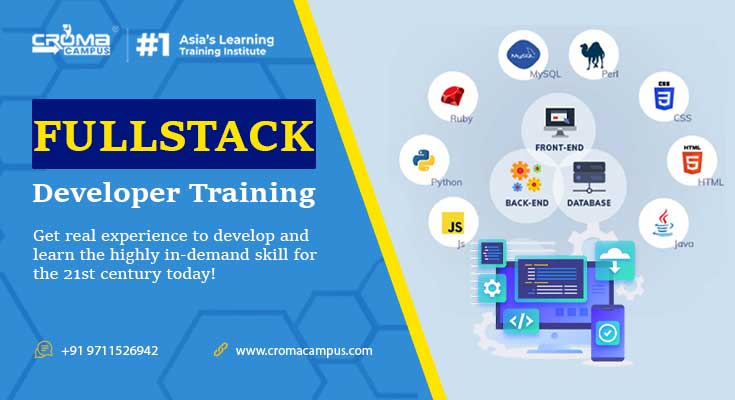 Web development needs lots of research and practice to understand the need of the market. The web platforms in it help to develop an easy and straight approach in front of the world. Today attracting the customer and providing the facilities through the online platform is the most essential work. In its digitalization has brought in the transformation that assists to develop the perfect web platform. Today, it has become the most appreciated source to reach the right audience and using the right method so let's explore how you can learn and grow your career in it.
What is the need to learn Full-Stack Development?
With the change in the organizations, the business is transforming themselves towards the digital platform. Well, to manage such a process it needs a perfect candidate who can easily develop the website or web application. So, if you're looking to grow your skills in developing the entire end of the website including the server-side or client-side of the online website or web application, you're reading the right page. To learn the same, you need to enroll in your career learning the Full Stack Developer Online Course. As the course will help you to understand the main responsibility and the work process involved with the development of the web services
What is Full Stack Development?

Full-stack development is a source that needs knowledge of all the JavaScript used to develop the web platform. It mainly aims at the languages such as Express JS, Reacts JS, Node JS, MongoDB, and Angular JS that helps in developing the perfect front end and back end along with the data management. As full stack defines the development of a complete web platform, therefore, this course will help you to work with complete web development.
Eligibility to learn Full-Stack Development
After reading the above information it is easy to understand that this course will offer great career opportunities but before you get down to learn you need to clear the eligibility that requires graduation in a course related to computer science or specialization in programming languages such as SQL and JAVA. Skills related to communication and creative thinking can help you to understand the objective and clear the queries related to the project.
How to learn Full Stack Developer?
Well, the Full Stack Developer Online Course is the perfect way to learn because learning from the institute will help you to grow. As we can see every industry is after the development of the online presence and therefore the competition is also rising, so to cut through your way in this competitive field you need perfect hands-on practice and knowledge and that can be gained by learning this course from the institute.
Free Demo for Corporate & Online Trainings.
LEAVE A REPLY
Your email address will not be published. Required fields are marked *
Course Features

Reals Life Practical & Case Studies

Assignments

Lifetime Access

Expert Support

Global Certification

Job Portal Access