Big Data & Hadoop
(8 Blogs)
What Is the Best Way to Gain Online Certification for Big Data (Hadoop)?
5 out of 5 based on 773 votes
Last updated on 7th Oct 2020
1.4K Views

To start with the best online certification course you need to opt for the Big Data Hadoop training in Delhi from the Croma Campus.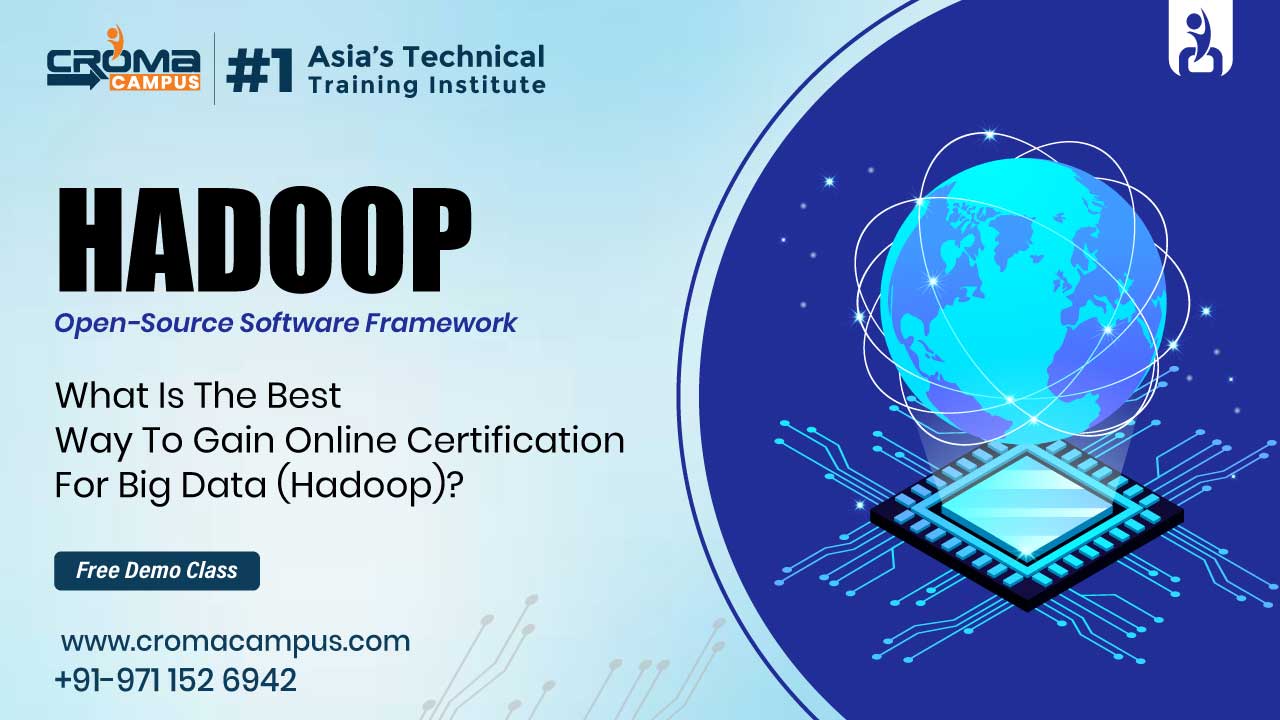 Data could be a big asset for every organization that has a digital reach in the market. As there are huge number of audience available on the internet is has become easy to grab their attention and gather their data for collective analysis. By analyzing and collecting the data the organization understand the market need and then process according to the need so as to obtain he desired results. So here let's understand how you can develop your career with the best data processing language and what is the best online certification course of learning the Hadoop or Big data.
Developing your career with the Hadoop will help you to work with the open source software that provides framework to store and process the data according to the need. As it is capable to store and analyze huge amount of data therefore it is been opted by many organizations helping you to start your career with them. Sot o start with you need to opt for the Big Data Hadoop Online Training as the online training is the best way through which you can learn to work with big data from home and also will learn the market change so that you can bring that change in yourself and in the process, you are controlling.
To explain you in depth the Hadoop is an open source framework that help sin storing and processing of the data using the Map reduce programming model that helps in faster storage and regeneration of the data from the servers. With the ability to process in any kind of data and in huge quantity it offers great processing power and handles pragmatic continuous concurrent tasks effectively.
To start learning this course you need to have prior knowledge in programming language and data management software. Having those will help you to complete your Hadoop online training effectively and will also push your career profile to a new upgrade where in you will be able to catch the job opportunities from the eminent and the prestigious organization.
So, to start with the best online certification course you need to opt for the Big Data Hadoop Training in Delhi from the Croma Campus and if you have confusion related to the training or certification you can freely ask it out and know more about it by enroll yourself for the free online and offline demo classes available from the same institute.
Free Demo for Corporate & Online Trainings.
LEAVE A REPLY
Your email address will not be published. Required fields are marked *
Course Features

Reals Life Practical & Case Studies

Assignments

Lifetime Access

Expert Support

Global Certification

Job Portal Access