Cloud Computing
(30 Blogs)
What Is Cloud Computing Engineer?
4.8 out of 5 based on 4277 votes
Last updated on 5th Jan 2023
6.6K Views

If you want to become a skilled Cloud Computing Engineer, enroll yourself in the Cloud Computing Online Training in India. For more details read this post.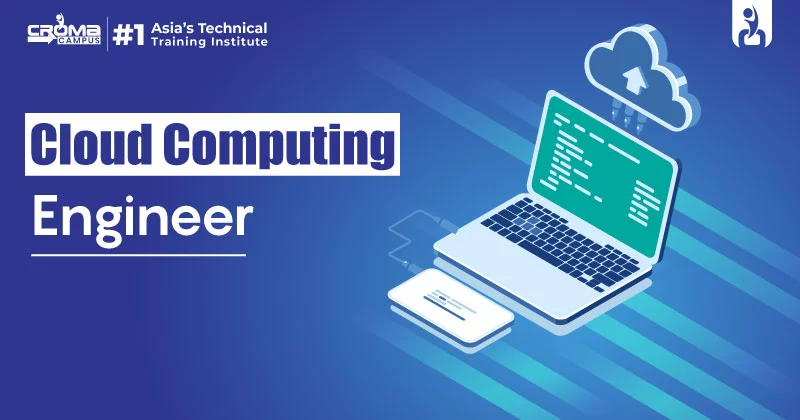 Introduction
A Cloud Engineer is a knowledgeable professional that builds and keeps up with the cloud infrastructure. Moreover, they can have more specific roles that comprise cloud architecting development (coding for the cloud), and administration which will basically indulge you in working with cloud networks respectively. In recent times, cloud technology has become omnipresent. We all are making the best use of cloud technology in our daily lives. Watching TV, listening to music, streaming services, etc are a legit part of the cloud. For any organization, Cloud Computing holds a lot of importance, as it helps in accumulating data that can be stored and backed up more easily. Moreover, software updates can be rolled out on-demand easily, and consumers will be able to access their information from different devices altogether. It genuinely has a lot to offer. So, if you also want to establish your career in this specific direction, you must get started with Cloud Computing Online Training to gain in-depth information.
Let's now proceed further, and know some of the main responsibilities of a Cloud Computing Engineer.
Some of The Main Job Roles of A Cloud Computing Engineer
A Cloud Computing Engineer has to perform a lot of duties. And to smoothly execute those tasks, you need to know the exact skills that will help you complete your tasks within the given deadline.
Scroll down a bit to know some of the main duties performed by a Cloud Computing Engineer.
They are accountable for helping workspaces by migrating their computer systems to the cloud
They also have to do the configuration of cloud infrastructure components like networking and security services
Often you will find them creating the applications and databases that perform on the cloud, and also monitoring cloud management and data storage services.
While working as a Cloud Computing Engineer, you will also end up imbibing building skills-cloud platforms, data storage, and security, networking, Programming, and operating systems respectively.
You will also learn about virtual cloud, virtual machine utilizing azure, AWS fundamentals, google cloud product fundamentals, etc.
The above-listed information highlights the main role of a Cloud Computing Engineer. Your role might vary as per different projects, and clients. So, you need to prepare well to multi-task.
Conclusion
From the information listed above, it is significantly clear what a Cloud Computing Engineer is supposed to do. From the salary perspective as well, choosing a Cloud-Computing direction will be suitable for you, as you will get the option to choose from several job roles. So, if you also aspire to become a skilled Cloud Computing Engineer, you should surely enroll yourself in the Cloud Computing Online Training in India and acquire its detailed information to pursue this direction confidently.
Free Demo for Corporate & Online Trainings. Manoj kumar
The usage of the term "cloud computing" is interesting: it's a widespread buzz word, yet its true meaning is rather nebulous for the average person.
LEAVE A REPLY
Your email address will not be published. Required fields are marked *
Course Features

Reals Life Practical & Case Studies

Assignments

Lifetime Access

Expert Support

Global Certification

Job Portal Access