What Are The Key Benefits Of HR Payroll?
4.9 out of 5 based on 1462 votes
Last updated on 12th Dec 2022
14.2K Views

HR Payroll is a system by which employers pay an employee for the work they have done. Any business with employees should have a confirmed payroll.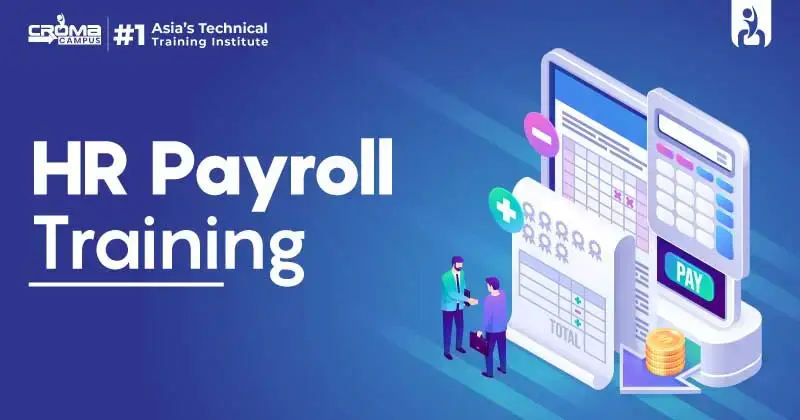 HR payroll is a systematic procedure for paying a company's employees. It contains the list of employees to be paid, tracking the hours worked and computing the employee's pay. Along with all this, it also comprises features like distributing the salary on time and documenting the payroll expense. Human resource management and payroll are critically linked yet stay different domains. Due to an overwhelming demand for professionals in this domain, many professionals are learning the skills by enrolling in HR Payroll Online Training. The significance of the HR department is rapidly increasing because, with different technological refinements and the introduction of efficient employment management systems, the function of payroll and HR services has greatly grown.
In this article, you will understand the significance of HR payroll management.
What are the benefits of integrating Payroll with HR Systems?
An integrated HR management system lets both HR and payroll teams' access all of the same information by operating an identical database. Though there are several advantages of incorporating HR and payroll systems, here are a few of them.
Stops Double Data Entry- The process of information exchange between HR and payroll often applies different spreadsheets. Therefore, the HR Payroll system lessens lots of unnecessary, surplus paperwork.

Offers Comprehensive Reports- Business data grows day by day. Thus, having all of the data obtainable within a single resolution. And the reports can use that knowledge and confirm it against other data, all to collect analytics that can be used for enhancements.

Authorizes the Workforce- With an integrated HR management system that has a self-service component, workers can view their payroll information whenever needed. Allowing employees to access their payroll data can preserve HR teams' time, while additionally assigning employees.

Minimizes Compliance Risks- When an HR system is used to develop payroll, it will automatically help with managing overtime, attendance records, and taxes. This permit keeping time and possibly preserving funds on penalties that would have been levied for non-compliance.
What will the fate of HR Payroll look like?
New technologies joining the market are altering the world of payroll. Technology should crack problems, add value, diminish costs, preserve time and create our active lives more effortless. For payroll professionals, effects primarily desire to lessen manual steps via automation or by improving employee knowledge. Companies are beginning to enjoy the impact payroll operations can have on improving employee knowledge to enhance retention as well as delivering analysis to maintain strategic board-level decision-making.
As a consequence, payroll administrative positions in the future will evolve into more analytical and less technique driven. Assignments will focus on researching and interpreting information, manipulating data, creating complex reports, and operating software operations. And driving decisions that are less rule-based and more lateral and difficult.
Finally, robotic process automation will make manual payroll methods outdated. Employers will, therefore, require going the extra mile to both attract and maintain the most suitable payroll employees. Meanwhile, payroll experts require to acknowledge that the aptitudes required by employers in the future will differ from those needed today. In the future, payroll candidates will require to understand new technologies that do not yet exist. Meanwhile, payroll management mastery in data analytics, digital transformation, global expenses, reporting, and data processing will require to grow.
Conclusion
The discussion above makes it quite clear that adopting a dedicated payroll and HR service is necessary to assure the success of a company. It not only enables the company in building its importance. But also assists in avoiding fraud and legal problems related to payroll. For all these reasons, enrolments in HR Payroll Training in Noida have risen. With a good salary, more suitable job opportunities, and room to grow; a career in human resource payroll can propose it all.
Free Demo for Corporate & Online Trainings.
LEAVE A REPLY
Your email address will not be published. Required fields are marked *
Course Features

Reals Life Practical & Case Studies

Assignments

Lifetime Access

Expert Support

Global Certification

Job Portal Access