What Are The Career Benefits Of Learning SAP MM?
5 out of 5 based on 2538 votes
Last updated on 26th Jul 2022
4520K Views

If you are also wishing to turn into a skilled SAP MM Consultant, obtaining a legit accreditation of SAP MM Training will be fruitful for your career.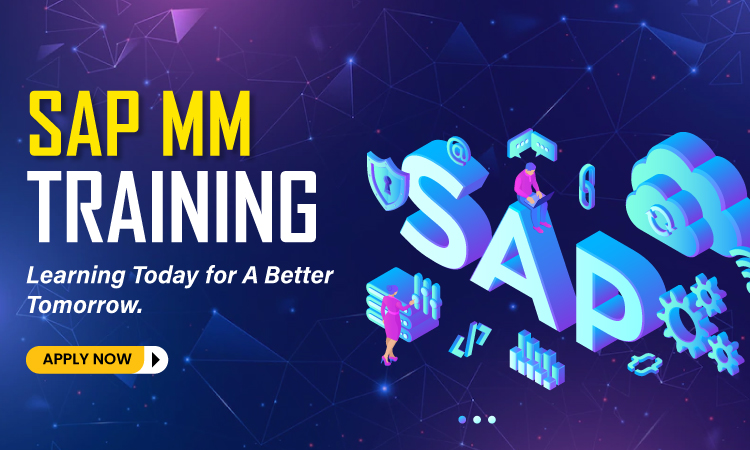 Introduction:
SAP MM refers to "Material Management", and is one of the most important modules from the SAP ERP software package belonging to the SAP AG section. It is majorly utilized for Procurement Handling and Inventory Management. In fact, SAP Materials Management comprises every task within the supply chain, consisting of consumption-based planning, planning, vendor evaluation, and invoice verification. You will find this module very advantageous for numerous companies. One of the reasons why candidates are opting for SAP MM Training in Gurgaon is because of the reduced cost of operations. Its automatic Material Management and procurement-related activities are another highlighting reason for companies implying SAP MM strategies.
Let's now proceed further, and have a look at some of the valid reasons to opt for this course.
Reasons to Learn SAP MM:
SAP MM is one of the inherent parts of the SAP ERP foundation. In fact, at the moment, you will find various kinds of companies implying majorly to managing their transactional data as they are both cost and time-efficient respectively.
By learning SAP MM, you will obtain deep information concerning Inventory Management, and Material Management.
Knowing this module will also assist you in managing procurement activities much more smoothly.
You will also be able to speed up productivity and cut costs effectively.
Obtaining its in-depth information on SAP MM will eventually help you manage the Master Data, Valuation of Material, Material Requirement, and Invoice Verification, quite appropriately.
SAP MM also lessens the total labor costs, and enhances labor employment and accumulation of unwanted materials.
Withholding this valuable accreditation in hand, you will end up obtaining a higher salary package.
You will also end up obtaining detailed information about this course.
You will always have numerous job offers in hand.
Career Opportunities for SAP MM Certification:
To be precise, SAP MM certification is one of the most respectable accreditations in the IT industry. Holding a Well, SAP MM certification is quite a valuable accreditation that makes it easy for you to secure a highly-paid job in the ERP market respectively. SAP MM accreditation is one-of-a-kind certification that will give you an approach to numerous career paths such as SAP MM Consultant, SAP MM Associate, SAP MM Team Lead, SAP Supply Chain Specialist, SAP MM Logistics Manager, etc. If you also aspire to turn into any of these mentioned roles, opting for its professional course will be suitable for your career.
How to Learn SAP MM in Just a Few Days?
SAP MM might seem a very complex course, but it's not that difficult to analyze. By acquiring guidance from experienced professionals, you will end up analyzing each topic in quite a detailed manner. If you are planning to grasp this course all by yourself, you might face lots of difficulties. This course comprises sections like-material management, quality management, and production-planning control. And all these sections are difficult to study by yourself, so getting associated with an educational foundation will be a great move for your career. This way, you will get the chance to know this course in a much easier way.
Conclusion:
Well, there's no doubt that SAP MM is one of the evolving fields. Especially in the manufacturing, and trading fields, SAP MM has a decent scope. Moreover, if you are also wishing to turn into a skilled SAP MM Consultant, obtaining a legit accreditation of SAP MM Training will be fruitful for your career.
Free Demo for Corporate & Online Trainings.
LEAVE A REPLY
Your email address will not be published. Required fields are marked *
Course Features

Reals Life Practical & Case Studies

Assignments

Lifetime Access

Expert Support

Global Certification

Job Portal Access