Software Testing
(48 Blogs)
How Much Does ISTQB Certification Cost?
4.9 out of 5 based on 4475 votes
Last updated on 10th Dec 2022
6.8K Views

ISTQB software testing certification is a widely recognized and rapidly-growing software test certification in the world. For more read this post.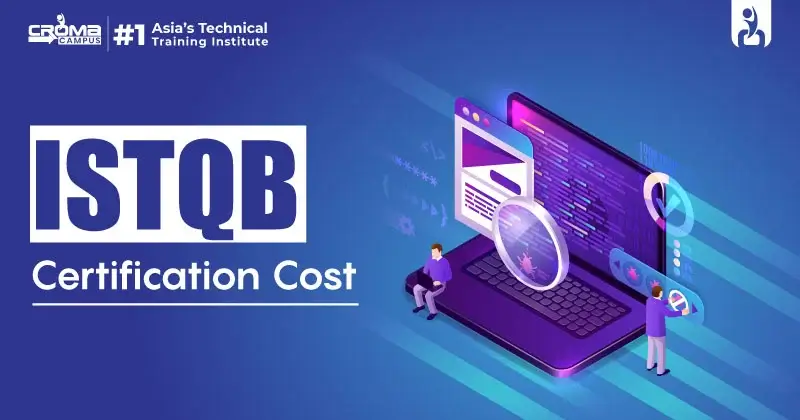 ISTQB stands for International Software Testing Qualifications Board. Working groups of ISTQB are responsible for developing and maintaining the different software testing certification syllabi and exams. Basically, for ASTQB, all ISTQB governance members are volunteers. Further, what is an ISTQB Certification? An ISTQB Certification is a credential that shows you have certain knowledge and/or skills in software testing. This Certification is made on a globally-accepted syllabus that is made by software QA experts on a specific set of information. It can be of the introductory ISTQB Foundation Level Certification, advanced topics based on roles such as ISTQB Test Analyst certification, and special topics such as ISTQB Performance Testing and ISTQB Acceptance Testing.
This certification is categorized into 3 levels:
Foundation level certification: The Foundation Certification is the entry-level certification, built for fresher and for experienced practitioners willing for ISTQB certifications. The aim of the Foundation Certification is to ensure a broad understanding of the fundamental best practices and key concepts in software testing and to provide a foundation for professional growth.
Advanced level certification: The Advanced Certification is the mid-level certification, built for people with at least five years of experience as testers. The agenda of the Advanced Certification is to ensure an understanding of advanced best practices and key concepts. Basically, in software testing amongst committed test professionals and to support ongoing professional growth. You can prepare better by taking ISTQB certification Online Training for better preparations.
Expert level certification: The Expert Certification, is for leaders of software testing, with eight or more years of experience. Above all, the aim of the Expert Certification is to ensure consistent understanding and execution of proven cutting-edge techniques by seasoned test professionals and to lead the software testing profession. Since experts tend to specialize, it certainly offers expert syllabi addressing topics like test process improvement, test automation, test management, and industry-specific test techniques.
Exams Structure
The Foundation and Advanced exams comprise multiple-choice tests.
Content
The present ISTQB Foundation Level certification is based on the 2018 syllabus. The Foundation Level qualification is suitable for anyone who requires to demonstrate practical knowledge of the fundamental concepts of software testing. Moreover, it includes people in roles such as testers, test analysts, test engineers, test managers, test consultants, user acceptance testers, and software developers.
It is also appropriate for individuals who need a basic understanding of software testing including project managers, software development managers, quality managers, business analysts, IT directors, and management consultants.
The different Advanced Level exams are more practical and need deeper knowledge in special areas. The test Manager with planning and control of the test process. Besides, test Analyst concerns, among other things, reviews and black box testing methods. Technical Test Analyst includes component tests (also called unit tests), requiring knowledge of white box testing and non-functional testing methods – this section also includes test tools.
Cost of ISTQB certification
The common exam ISTQB Foundation Level exam fees are Rs. 6254*.
Foundation Level Exam/ Agile Tester
1st Attempt: Remote Online/Talent Decrypt- Rs 6254 *
Remote Online/ PearsonVue – Rs 7434*
Test Center/ PearsonVue – Rs 5664*
2nd Attempt: Remote Online/ Talent Decrypt – Rs 4130*
Remote Online/ PearsonVue – Rs 5900*
Test Center/ PearsonVue – 4130*
All Advanced Level Exam
1st Attempt: Remote Online/Talent Decrypt – Rs 6844*
Paper – Rs 5664*
2nd Attempt: Remote Online/Talent Decrypt – Rs 4720*
Paper – Rs 4130*
All Special Exam
1st Attempt: Remote Online/Talent Decrypt – Rs 7434*
Paper – Rs 7434*
2nd Attempt: Talent Decrypt – Rs 4720* (* GST Included)
Conclusion
Certifications are not just a road to better professional opportunities; they further open doors for you internationally. Further, giving you a chance to strengthen and amplify your knowledge. Companies are moreover on a constant quest for highly certified individuals who will be better qualified for the job. However, clearing the ISTQB examination is still challenging, and you might require professional help. You might take ISTQB Training in Delhi for preparing well. As you know, the qualifying percentage for a candidate is 65% and requires thorough testing knowledge.
Free Demo for Corporate & Online Trainings.
LEAVE A REPLY
Your email address will not be published. Required fields are marked *
Course Features

Reals Life Practical & Case Studies

Assignments

Lifetime Access

Expert Support

Global Certification

Job Portal Access