Data Science & AI
(81 Blogs)
How Can You Become A Professional Data Scientist?
4.9 out of 5 based on 12546 votes
Last updated on 18th Oct 2022
1254K Views

Data Science has completely dominated the industry and has become the most critical aspect in different sectors.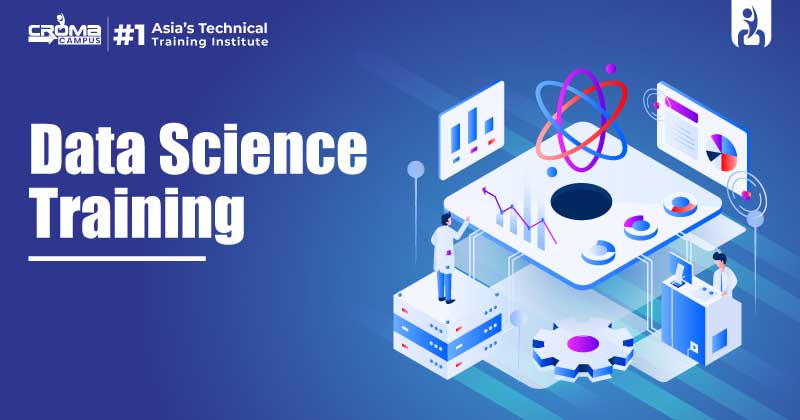 In recent times, Data Science has completely dominated the industry and has become the most critical aspect in different sectors. As you know, many small and large-scale produce a huge amount of data to gather important information and analyze their customer. With the help of Data Science, you can identify and analyze big data. Hence, this will help enterprises to improve customer satisfaction and scale their infrastructure. In addition, using accurate Data Science strategies will help enterprises provide better services and make effective use of big data. In today's digital era, data has become an important aspect of any IT-driven enterprise or business organization. Therefore, you must know about various concepts like data processing methods, software, and tools. Hence, you can become an expert in this technology by joining Data Science Training in Gurgaon and developing all the essential skills. With proper guidance from a professional trainer, you will master all the skills of Data Science.
Introduction:
Data Science includes concepts like Mathematics, Business Knowledge, Algorithms, Machine Learning, and important tools. Hence, by using accurate Data Science techniques, you can extract meaningful information from unorganized and raw data to make effective business decisions. Thus, you will require to understand structured, and unstructured data, and predictive analysis. Finally, Data Science comprises a collection of Statistics, Tools, and Business Knowledge.
Why Learn Data Science?
With the amount of data produced and the constant evolution in the field of Data Analytics, Data Science has become the most important part of various industries and companies. As a result, it has completely dominated sectors like Finance, Retail, IT, Banking, and Marketing. In addition, this has increased the demand for Data Scientists and made this a promising career path. Therefore, you will require to get proper training and knowledge to become a professional and expert in Data Science.
Prerequisites to become a Professional Data Scientist:
You will get the chance to upgrade your skills and knowledge about different concepts and features of Data Science. Thus, to become a professional and master the skills of Data science, you must have an undergraduate degree and master's degree in Data Science or any other related field. Moreover, you can also specialize in any field and develop skills in areas like Machine Learning, Artificial Intelligence, Research, and Database Management. Hence, Data Science Training in Noida will help you get the certification and help validate your skills and knowledge in this field. In addition, you must have basic knowledge of Machine Learning, Programming, Data Visualization, Data Mining, Warehousing, Munging, and Cleaning.
Conclusion:
To sum up, you need to understand and get familiar with popular programming languages, data visualization, and the management of the database. In addition, you must have excellent communication skills to collaborate with team members, clients, and other stakeholders. As a result, many companies make effective use of Data Science techniques and implement required methods to enhance performance. After completing the training and receiving Data Science certification, you can become Data Scientist, Architect, or Engineer. Moreover, you will earn high-salary packages based on your experience, skill set, and educational qualifications. In a recent survey, Data Science professionals can earn up to $200,000 per annum.
Free Demo for Corporate & Online Trainings.
LEAVE A REPLY
Your email address will not be published. Required fields are marked *
Course Features

Reals Life Practical & Case Studies

Assignments

Lifetime Access

Expert Support

Global Certification

Job Portal Access