Croma Campus' Salesforce training gives you expert insight into the fundamentals and advanced themes of Salesforce CRM, which offers a lot of job vacancies in software and IT organisations with decent pay. This Salesforce CRM course sales cloud consultant online course is designed to meet the needs of both novices and seasoned professionals in the real world. All of the course's topics will be handled with real-world examples. Students can pick between Online Salesforce Training and Self-Paced Salesforce Training, depending on their needs.
With our Salesforce training, you'll learn how to manage and develop apps for one of the most popular CRM systems on the market. Our Salesforce sales cloud consultant online course will help you pass the two Salesforce examinations and show you how to use the CRM's basic administrative functions. You'll grasp the declarative capabilities of the Force.com platform to design new apps, as well as analytics and customisation skills to personalise the system for your specific implementation.
This Salesforce sales cloud consultant online course will help you understand and master the principles of being a Salesforce Administrator and App Builder. In this Salesforce training, you'll learn how to set up Salesforce to gather, analyse, and retrieve essential customer data, as well as how to use Salesforce Lightning to construct applications.
This Salesforce sales cloud consultant online training is for sales reps who are in charge of their sales territories and want to convert sales leads into sales opportunities and sales opportunities into closed deals. You could be selling products or services, or you could be new to Salesforce CRM and have no experience with other CRM systems.

Create a simple Salesforce Sales Cloud installation and learn how to use it.

Optimize the lead qualification process.

Organize and manage accounts and contacts.

Organize the pipeline of opportunities.

Make use of Salesforce's email service.

Work with dashboards and reports.
In the United States, the typical Salesforce sales cloud consultant compensation is $120,000 per year ($61.54 per hour). The starting salary for entry-level positions is $87,750 per year, with most experienced individuals earning up to $136,500 per year.
A Salesforce Administrator's annual pay in India is estimated to be between 3.5 lakh and 5 lakh rupees. However, salaries vary depending on the company and the level of experience. Salesforce Administrators in India earn an average of $432,767 per year (according to payscale reports). When compared to larger organisations, small businesses pay lower compensation. Furthermore, administrative experience is important. A fresher's initial salary will be in the region of $15,000 to 30,000 per month, depending on the organisation.
With the expanding demand for Salesforce specialists, you'll have the opportunity to work in a variety of exciting environments. Are you curious, however, about how to get Salesforce jobs Then you've come to the right place. Salesforce training and certification are extremely valuable for those looking to break into and stay in this prestigious field. Through Salesforce online training in other countries, various Salesforce principles are introduced through practical sessions and real-time projects. The Salesforce sales cloud consultant online course material and modules are created and developed in accordance with industry needs and certification requirements.
It is now vital to be aware of Salesforce's certification opportunities. Certifications are awarded based on the skills and abilities required to use and operate the Salesforce platform. Some Salesforce credentials are listed below.

Certified Salesforce Administrator

Certified Salesforce Developer

Certified Salesforce Advanced Administrator

Certified Salesforce Sales Cloud Consultant

Certified Salesforce Service Cloud Consultant

Certified Technical Architect

Salesforce certifications are more significant because they are designed to improve your employment options. Your marketability in the IT market will improve as a result of your credentials. Companies guarantee speedier deployments with the help of certified specialists. Customers are more likely to believe that a company's project management team is well-versed in Salesforce and has certified Salesforce professionals.
Salesforce's various roles each have their own unique and vital traits. The duties and responsibilities, on the other hand, change depending on the hierarchy and complexity. It applies to all positions, including developer, administrator, consultant, and manager. Make sure, however, that the learning process is kept going in order to maintain and advance professionally.
Sales Cloud is a fully customised product that combines all customer data in one integrated platform that includes marketing, lead creation, sales, customer support, and business analytics, as well as access to thousands of apps via the AppExchange. The platform is offered as a browser-based Software as a Service (SaaS), as well as a mobile app. Users can exchange information or ask queries of the user community through a real-time social feed for collaboration.
Salesforce will, without a question, remain competitive in 2021 and for many years to come. So, without a doubt, you should enrol in the Salesforce online training course in India.
After the completion of your Salesforce sales cloud consultant online course, you will need to perform a range of job roles at work. Let's discuss them!

Developing professional experience and applying firm policies and procedures to a wide range of situations.

Works on problems of intermediate scope, requiring a consideration of a range of factors in order to analyse events or data.

To select appropriate action, uses judgement within stated rules and practises.

Establishes fruitful internal/external collaboration.

Ability to lead internal customers through all phases of the software development life cycle, including agile approaches, from the creation of user stories and acceptance criteria through the coordination of end-to-end and user acceptance testing.
After successfully finishing your Salesforce sales cloud training course, you will be able to appear for interviews and be employed in respected areas. Among the top employers are Google, TCS, IBM, Cognizant Technology, Accenture, and other big design firms around the world.
If you take our Salesforce sales cloud training course, you'll be able to swiftly establish yourself as a worldwide sought-after specialist and effortlessly outperform other applicants in interviews. By completing the Salesforce sales cloud online certification training course, you can establish yourself as a skilled professional and increase your worth in today's tech-dominated market. Your qualifications are recognised all around the world, allowing you to work from anywhere. If you like, you can also work in another country.
Choose the best Salesforce sales cloud consultant training in India course to become a certified pro.
Why to learn Salesforce Sales Cloud?
It includes out the core values of sales information.
Salesforce Sales Cloud helps out in addressing the business needs.
Assist out in automating out the management processes.
It helps out in centralizing out the customer's information.
Assist out in automating out tasks performed out everyday.
Plenary for Salesforce Sales Cloud Consultant Training
| Track | Week Days | Weekends | Fast Track |
| --- | --- | --- | --- |
| Course Duration | 40-45 Days | 7 Weekends | 8 Days |
| Hours | 1 Hrs. Per Day | 2 Hrs. Per Day | 6+ Hrs. Per Day |
| Training Mode | Classroom/Online | Classroom/Online | Classroom/Online |
Want To Know More About
This Course
Program fees are indicative only* Know more
Program Core Credentials

Trainer Profiles
Industry Experts

Trained Students
10000+

Success Ratio
100%

Corporate Training
For India & Abroad

Job Assistance
100%
BATCH TIMINGS
Salesforce Sales Cloud Consultant Training Upcoming Batches
Take class during weekdays and utilize your weekend for practice.
Get regular training by Industry Experts.
Get Proper guidance on certifications.
Register for Best Training Program.
10% OFF
Running lack of time? Join Fastrack classes to speed up your career growth.
Materials and guidance on certifications
Register for Best Training Program.
Take class during weekdays and utilize your weekend for practice.
Get regular training by Industry Experts.
Get Proper guidance on certifications.
Register for Best Training Program.
10% OFF
Take class during weekdays and utilize your weekend for practice.
Get regular training by Industry Experts.
Get Proper guidance on certifications.
Register for Best Training Program.
10% OFF
More Suitable for working professionals who cannot join in weekdays
Get Intensive coaching in less time
Get Proper guidance on certifications.
Register for Best Training Program.
10% OFF
More Suitable for working professionals who cannot join in weekdays
Get Intensive coaching in less time
Get Proper guidance on certifications.
Register for Best Training Program.
10% OFF
Timings Doesn't Suit You ?
We can set up a batch at your convenient time.
FOR QUERIES, FEEDBACK OR ASSISTANCE
Contact Croma Campus Learner Support
Best of support with us
WhatsApp (For Call & Chat)
CURRICULUM & PROJECTS
Salesforce Sales Cloud Consultant Training
Signing Up for a Free Salesforce Account - Keep it For Life
Logging in to Salesforce and Switching Between Lightning and Classic
Get full course syllabus in your inbox
Industry Knowledge Introduction
Sales Metrics and Factors that Influence Them
KPIs and Business Challenges
Common Sales Processes and Key Considerations
Get full course syllabus in your inbox
Implementation Strategies Introduction
Scenarios and Successful Consulting Engagement Phases
Planning Phase of Consulting Engagements
Requirements Gathering Phase of Consulting Engagements
Designing Phase of Consulting Engagements
Building Phase of Consulting Engagements
Testing Phase of Consulting Engagements
Documentation Phase of Consulting Engagements
Sales Deployment Considerations
Measuring the Success of a Sales Cloud Implementation Project
Get full course syllabus in your inbox
Sales Cloud Solution Design Introduction
Designing an End-to-End Sales Process
It All Begins with a Lead in the Sales Process
Lead Processes and Lead Qualification Stages
The Lead Conversion Process - an Opportunity is Born (and Contact and Account)
Analysing Customer Requirements to Determine Appropriate Solution Design
Validation Rules and the Sales Process
Automation Tools and the Sales Process
Enterprise Territory Management Capabilities and Use Cases
Implementing Orders in Salesforce
Sales Process Capabilities of Salesforce Mobile
Sales Process Use Cases of Salesforce Mobile
Sales Process Design Considerations of Salesforce Mobile
Get full course syllabus in your inbox
Marketing and Leads Introduction
Marketing Capabilities in the Sales Process
Lead Scoring and Lead Qualification
Managing Lead Data Quality
Get full course syllabus in your inbox
Account and Contact Management Introduction
Activating Social Accounts and Contacts
Account and Contact Ownership and Visibility Considerations
Associating a Contact to Multiple Accounts, Contact Roles, and Duplicate Rules
Implementing Account Hierarchy and Its Impact
Data.com for Data Enrichment
Implementing Person Accounts
Get full course syllabus in your inbox
Opportunity Management Introduction
Implementing Multiple Sales Processes
Sales Stages, Forecasts and Pipeline
Price Books and Opportunities
Opportunity Product Line Items
Product Scheduling and Opportunities
Campaigns and Opportunities
Setting Up Campaign Influence and Adding Influential Campaigns to Opportunities
Collaborative Forecasting
Multiple-Currency Impact on Opportunities
Get full course syllabus in your inbox
Sales Productivity Introduction
Enabling and Measuring Sales Productivity and Adoption
Email Tools for Salesforce
Enabling and Setting Up a Path on Opportunities
Collaborating in the Sales Process Using Chatter
Salesforce CRM Content and Chatter Files in the Sales Process
Work.com and Sales Productivity
Mobile Solutions for Sales Productivity
Get full course syllabus in your inbox
Communities and Site Management Introduction
Implementing Ideas for Page Layout
Get full course syllabus in your inbox
Sales Cloud Analytics Introduction
Report Filters, Sharing Rules, Teams and Visibility
Sales Reporting Snapshots
Get full course syllabus in your inbox
Integration and Data Management Introduction
Common Sales Cloud Integrations
Sales Cloud Data Migration & Enabling Deferred Sharing
Large Data and Transaction Volumes
Get full course syllabus in your inbox
Need Customized curriculum?
Mock Interviews
Prepare & Practice for real-life job interviews by joining the Mock Interviews drive at Croma Campus and learn to perform with confidence with our expert team.
Not sure of Interview environments? Don't worry, our team will familiarize you and help you in giving your best shot even under heavy pressures.
Our Mock Interviews are conducted by trailblazing industry-experts having years of experience and they will surely help you to improve your chances of getting hired in real.
How Croma Campus Mock Interview Works?

Projects
Validate your skills and knowledge by working on industry-based projects that includes significant real-time use cases.
Gain hands-on expertize in Top IT skills and become industry-ready after completing our project works and assessments.
Our projects are perfectly aligned with the modules given in the curriculum and they are picked up based on latest industry standards.
Add some meaningful project works in your resume, get noticed by top industries and start earning huge salary lumps right away.
Request more informations
self assessment
Learn, Grow & Test your skill with Online Assessment Exam to achieve your Certification Goals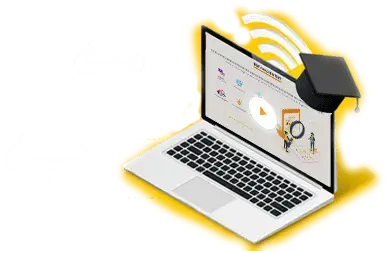 Career Assistance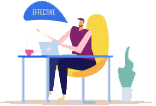 - Build an Impressive Resume
- Get Tips from Trainer to Clear Interviews
- Attend Mock-Up Interviews with Experts
- Get Interviews & Get Hired
Are you satisfied with our Training Curriculum?
If yes, Register today and get impeccable Learning Solutions!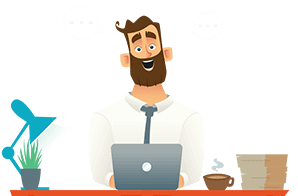 Salesforce Certified Sales Cloud Consultant
The Salesforce Certified Sales Cloud Consultant exam has been developed for candidates with experience to implement Sales Cloud solutions in a customer-facing role. Candidates demonstrate the ability to design and implementing Sales Cloud solutions successfully to meet customer business requirements.
Format
Multiple Choice and Multi-Response Questions
No of Questions
60 Questions
Passing Score
62% and above
Instructor-led Sessions
The most traditional way to learn with increased visibility,monitoring and control over learners with ease to learn at any time from internet-connected devices.
Real-life Case Studies
Case studies based on top industry frameworks help you to relate your learning with real-time based industry solutions.
Assignment
Adding the scope of improvement and fostering the analytical abilities and skills through the perfect piece of academic work.
Lifetime Access
Get Unlimited access of the course throughout the life providing the freedom to learn at your own pace.
24 x 7 Expert Support
With no limits to learn and in-depth vision from all-time available support to resolve all your queries related to the course.

Certification
Each certification associated with the program is affiliated with the top universities providing edge to gain epitome in the course.
Training Certification
Earn your certificate
Your certificate and skills are vital to the extent of jump-starting your career and giving you a chance to compete in a global space.
Share your achievement
Talk about it on Linkedin, Twitter, Facebook, boost your resume or frame it- tell your friend and colleagues about it.
Video Reviews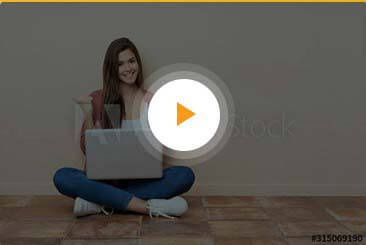 Corporate Training at Croma Campus helped our employees in getting all the required skills through an organized method of instructions. It was truly amazing getting associated with Croma campus with the amazing content delivery and constant support.
Mr. Rajiv Kumar
Manager at Genpact
Batch-2020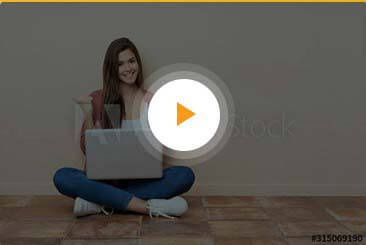 Through corporate training at Croma campus, our employees got all capabilities and knowledge that is required to achieve company goals and success. Furthermore, the training also helped in improving teamwork, employee's satisfaction, retention, and more.
Mr. Abhishek Sharma
Manager at Tech Mahindra
Batch - 2021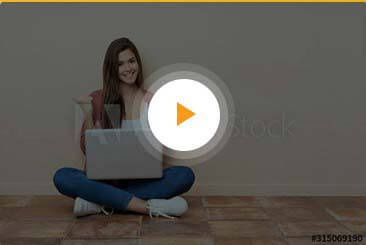 Adding skills and certifications to employers' resume was a wise decision that helped us to increase our revenue by 200 percent and also improved our reputation in terms of quality and on-time delivery.
Mr. Vikram Singh
Manager at hCentive
Batch-2021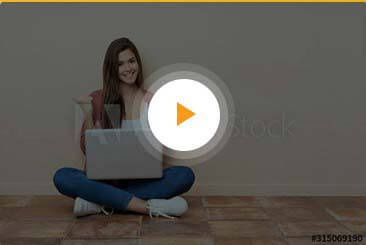 Croma Campus is the best place to learn with amazing support and customer services. The team is always ready to help and assist. They helped me to understand all salesforce concept and today I am working as a Salesforce Professional in a leading industry.
Mrs. Shreya Saxena
Training in Salesforce
Batch-2022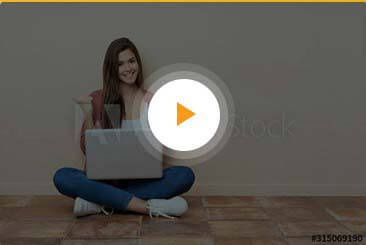 I did complete two courses from Croma Campus. One was web designing and the other was PHP. The mentors are so skillful and knowledgeable. They helped me to learn all concepts with ease without any hassle and I am highly satisfied with my choice.
Mr. Tarun Gupta
Training in PHP
Batch-2021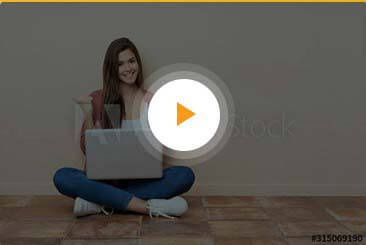 Earlier, I was not sure how online training can help in building a career but the career assistance and mentorship at Croma was so good that I would like to recommend everyone to join the Croma Learning Campus and boost your confidence level too..
Mr. Siddharth Sharma
Training in Software Testing
Batch-2021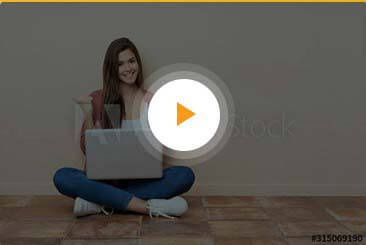 I am a Data Science professional and working with a leading IT industry for more than 15 years. I do have practical exposure to different Data Science services and technologies. I love to teach people having aspiring minds.
Mr. Anurag Mishra
Specialization in Data Science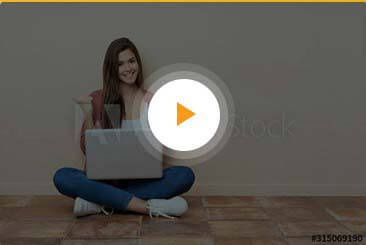 I am a Data Analytics professional with over 10 years of experience. I am associated with Croma campus from last two years. I have trained hundreds of students and guided them towards their career goals and enhancements.
Mr. Tanveer
Specialization in Data Analytics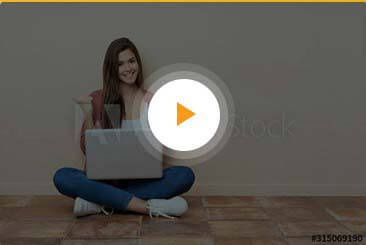 I am a Cloud Computing expert with more than 12 years of experience in an MNC. Till date, I have trained and mentored hundreds of students and professionals globally. Working at Croma is an enriching experience and a wonderful journey too.
Mr. Vikash Jha
Specialization in Cloud Computing