Salesforce is nothing but a dedicated CRM platform that gives all your departments (marketing, sales, commerce, and service) a single view of your customer. One of the best things about Salesforce is that can be seen in other areas like the retail sector, education sector, media & entertainment, advertisement, to name a few.

Understand different Salesforce clouds, Documentation, workflows, and security model.

Gain all necessary administration and development skills in Salesforce.

Get knowledge about the latest Salesforce practices and know how to use them.

Learn about cloud concepts and setting up a free Salesforce account.

Understand all concepts from basic to advanced levels in-depth.
As a leading Salesforce training institute, we will help you gain all vital skills that are considered to start a career. And if you are looking to start your career in the Salesforce domain, some of our course objectives are:

Our Salesforce training will help you to learn Salesforce fundamentals in-depth.

Our certification course ensures job success and helps you pass the certification exam.

Learn how to deploy and manage apps in the platform and how to set up and configure your free Salesforce account.

Learn using formula fields, validation rules, Salesforce objects, role hierarchies, Salesforce workflows, etc.
There's no arguing with the fact that Salesforce is one of the most mushrooming cloud platforms that witness huge salary incomes and help organizations of all sizes. With Salesforce training, you acquire the right skills and expertise and will stay competent for many years to come.

Earn between $80K to $120K as per your communication skills, location, company, etc.

In the US, the average salary for a Salesforce Developer is $116102 per year.

As an entry-level developer, you can earn around Rs 3, 00,000.

In India, the average experienced Salesforce Developer salary is Rs. 1,410,000. If you are a professional with nearly a decade of experience, you are likely to get Rs. 10,00,000 per year.
It really doesn't matter whether you have prior knowledge or not, you can choose the right Salesforce training to gain knowledge and skills. As a leading Salesforce training institute, you can gain all essential skills and also prepares you for the certification exam too.

We will help you prepare yourself for the interview and make yourself industry-ready.

You may attempt the Salesforce certification that will help you to market your skills.

You will find yourself more competent and confident at the end.

We help you to choose from job roles like Salesforce Service Cloud Expert, Salesforce Developer, or Salesforce Administrator. Also, get hired by top industries and you will get an extra salary, job stability, and satisfying future growth.
Salesforce Training can be taken as the most promising career option and make yourself skilled and increase your worth in this cutthroat competitive landscape. Some of the enticing facts about Salesforce includes:

Salesforce has been rewarded as the no.1 CRM tool.

According to Gartner Salesforce enjoys 19.7% of the total CRM share.

According to IDC, the Salesforce ecosystem will create 4.2M jobs by the year 2022.

As per Indeed.com, more than 70K+ Salesforce jobs are available in the US alone.

The annualized job growth is projected to be more than 50% or even more.

In today's tech-driven world, Salesforce is not only part of the IT sector but its implementation can be seen in other areas too like media & entertainment, education sector, retail sector advertisement, etc.
Salesforce domain comes with a multitude of roles and responsibilities. Before you decide on any particular profile either it is admin, developer, Salesforce architect, consultant, or app builder, don't forget to check a job role in detail.
Let us see some of the common job responsibilities in Salesforce:

You must know how to manage Salesforce CRM with good presentation skills.

You should know how to manage customer requirements and satisfy them.

You must know how to design or develop apps for clients from scratch.

You must have a broad understanding of Salesforce fundamentals and its offerings. We make you ready for different profiles and help in getting certified.
It couldn't be wrong to say that IT industries are embracing CRM systems and other related technologies to increase their overall ROI. Some of major facts about the training includes:

You can easily crack interview questions without any difficulty.

You will find yourself a more competent, confident, and knowledgeable resource.

You improve your communication skills and behave more professionally at the workplace.

Leading MNCs and corporate giants include Accenture, Amazon, IBM, Deloitte, Hershey, etc.

Leading hiring Industries include Media & Entertainment, IT Sector, Healthcare and Medical Sector, Transportation, etc. Simply enroll yourself for Salesforce training and prepare you for the top hiring industries right away.
After the completion of the Salesforce placement course, we will provide you with a training certificate that showcases you have successfully attained skills and knowledge. With our certification, you will be established as a skilled Salesforce professional.

The major benefits of the training include:

In-depth Knowledge of the domain/field

Experience with the help of real-life situations

Mandatory for Salesforce job positions

Lucrative salary packages

Leverage a dynamically updated and current Knowledge base
Why Should You Learn Salesforce Training?
Salesforce has named #1 CRM providers by International Data Corporation.
Salesforce's ecosystem will create 3.3 million jobs by the year 2022.
Salesforce leads the CRM market with a market share of nearly 20%.
The annualized job growth is expected to be more than 60%.
As per the Indeed.com, Salesforce jobs are available in the US alone.
Plenary for Salesforce Certification Program
| Track | Week Days | Weekends | Fast Track |
| --- | --- | --- | --- |
| Course Duration | 40-45 Days | 7 Weekends | 8Days |
| Hours | 1 Hrs. Per Day | 2Hrs. Per Day | 6+ Hrs. Per Day |
| Training Mode | Classroom/Online | Classroom/Online | Classroom/Online |
Course Price at :
10% OFF
Expires in
01D 08H 53M 23S
Program fees are indicative only* Know more
Program Core Credentials

Trainer Profiles
Industry Experts

Trained Students
10000+

Success Ratio
100%

Corporate Training
For India & Abroad

Job Assistance
100%
BATCH TIMINGS
Salesforce Certification Program Upcoming Batches
Take class during weekdays and utilize your weekend for practice.
Get regular training by Industry Experts.
Get Proper guidance on certifications.
Register for Best Training Program.
10% OFF
Running lack of time? Join Fastrack classes to speed up your career growth.
Materials and guidance on certifications
Register for Best Training Program.
Take class during weekdays and utilize your weekend for practice.
Get regular training by Industry Experts.
Get Proper guidance on certifications.
Register for Best Training Program.
10% OFF
Take class during weekdays and utilize your weekend for practice.
Get regular training by Industry Experts.
Get Proper guidance on certifications.
Register for Best Training Program.
10% OFF
More Suitable for working professionals who cannot join in weekdays
Get Intensive coaching in less time
Get Proper guidance on certifications.
Register for Best Training Program.
10% OFF
More Suitable for working professionals who cannot join in weekdays
Get Intensive coaching in less time
Get Proper guidance on certifications.
Register for Best Training Program.
10% OFF
Timings Doesn't Suit You ?
We can set up a batch at your convenient time.
FOR QUERIES, FEEDBACK OR ASSISTANCE
Contact Croma Campus Learner Support
Best of support with us
WhatsApp (For Call & Chat)
CURRICULUM & PROJECTS
Salesforce Certification Program
Master the Salesforce Administration concepts comprehensively.The course we offer ensures job success and acquire all related skills.Clear the certification exam with all the skills that have been gathered during the course.Learn to configure and setup the Salesforce account so that you can collect, retrieve, or analyze the data related to your customer base, precisely.
In this Program you will learn

Force.com Database Configuration

Formula Fields and Validation rules

Record Types/Page Layouts
Get full course syllabus in your inbox
Cloud Computing Overview

Introduction to Cloud Computing

Introduction to IAAS, PAAS, SAAS

A view of available of CRM Products
Introduction to Salesforce CRM

Understanding Salesforce Architecture

Services Provided by Salesforce

Salesforce Vs Other Cloud

Market Demand for Salesforce CRM.

Job Market and growth in CMR industry.

Salesforce Editions, Licenses and Pricing

Salesforce Sandboxes (Dev, QA, Full, Prod.)

Creating First SFDC Dev Account

Salesforce.com CRM Editions

Salesforce.com Navigation – Overview

Creating Salesforce Developer Account
Salesforce Applications

Sales Cloud, Service Cloud, Custom Cloud

Rapid application Development, Cost Reduction & Quality Products
Salesforce Certifications

Certified Administration (201)

Certified Advanced Administration (211)

Salesforce certified platform developer 1 (PD1 401)

Salesforce certified platform developer 2 (PD2 501)
Organization Setup

Salesforce Quick Navigation Walk Through

Popular Std. Objects and their purpose

Set up Menu Intro (Various OOB and Dev Options)

Popular in different other objects

Organization prole, Currency etc.

Salesforce User Interface Overview
Get full course syllabus in your inbox
Objects in Salesforce

Types of objects available in salesforce

Use of Standard Objects and Custom Objects in Salesforce

Difference between standard and custom object

Limitations of Standard Objects
Tabs in Salesforce

Types of Tab - Custom Object Tabs, Visualforce, Web tab, Lightning Page tabs
Intro on various Data Types/Fields

Various data type fields creation

Roll-Up Summary Fields and its features.

Limitations of Roll-up Summary Fields

Required, External Id, Default Value and Unique fields
Object Relationships

Introduction to Relationships

Need of Relationships in salesforce

Brief on Types of relationship

Master-Details, Lookup, Self-relationship, External lookup relationship, Indirect lookup relationship, Many-to-many relationships (Junction object), Hierarchical relationship

Deep in to Junction object

Difference between master-detail and lookup relationship

How to convert lookup to master details and vice Versa.
Get full course syllabus in your inbox
Workflows in Salesforce

Types of evaluation criteria in Workow rules

Introduction to Approval Process

Understanding Approval steps, Approval actions, Rejection actions

Introduction to process builder and its action

What is the difference between workow and process builder

Difference between Evaluation Criteria and Rule Criteria

Email Templates for Email Notications

Types of Templates

Custom HTML (without using letter head)

Visual force Email Templates
Get full course syllabus in your inbox
Formula Fields and Validation rules

Understanding of formula fields

Types of formula field in salesforce

Text/Logic/Math/Date functions & Other popular functions

Introduction to cross object formula

What is the need for object formula

Introduction to validation rule, Need, and Various popular functions

What is the difference between the formula field and Rollup summary in Salesforce
Get full course syllabus in your inbox
Page Layouts

Adding custom buttons and links

Defining required and read only fields

Adding Sections in Detail page
Record Types

To create and maintain record types for your organization.

Display different page layouts and picklist values based on record types.
Field Dependencies

Controlling field/Dependent field

Making dependent pick list fields
Get full course syllabus in your inbox
SFDC Security Model

Introduction to User Management, User Object

Different types of user licenses available - Salesforce, Salesforce Platform

Profile Vs Permissions Sets

Login hours & Session settings

OWD -Public Read/Write, Public Read, private only

Manage record access with the role hierarchy

Sharing record-Manual and owner based

Manage field-level security
Get full course syllabus in your inbox
Data Management

Introduction to Data migration

Overview to Data loader and its installation process

Data Loader Action-Insert, Update, Delete, hard delete

Configure the Data Loader via command line

Attachment upload with Data loader

Data Loader Vs Other Third Party ETL Tools

Introduction to salesforce import wizard

Mass Transfer Records and Delete of Records

Difference between Data loader and import wizard

Mass Transfer Records and Delete of Records

Back up data with a weekly export
Get full course syllabus in your inbox
Reports & Dashboard

Introduction to Data Visualization-Reports and Dashboard

Introducing Reports and Custom Reports

Types of report-Tabular, summary, Matrix, and joint report

Understanding the formula field and bucket field.

Add a chart and a few other features like highlighting

Understanding -Reporting Snapshots, Report types

Overview to the dashboard and its types

What is a dynamic dashboard

Adding Dashboard Snapshots to Home Page

Understanding Sharing & Security of Reports-Dashboards
Get full course syllabus in your inbox
Get full course syllabus in your inbox
Need Customized curriculum?
Mock Interviews
Prepare & Practice for real-life job interviews by joining the Mock Interviews drive at Croma Campus and learn to perform with confidence with our expert team.
Not sure of Interview environments? Don't worry, our team will familiarize you and help you in giving your best shot even under heavy pressures.
Our Mock Interviews are conducted by trailblazing industry-experts having years of experience and they will surely help you to improve your chances of getting hired in real.
How Croma Campus Mock Interview Works?

Projects
Validate your skills and knowledge by working on industry-based projects that includes significant real-time use cases.
Gain hands-on expertize in Top IT skills and become industry-ready after completing our project works and assessments.
Our projects are perfectly aligned with the modules given in the curriculum and they are picked up based on latest industry standards.
Add some meaningful project works in your resume, get noticed by top industries and start earning huge salary lumps right away.
Request more informations
self assessment
Learn, Grow & Test your skill with Online Assessment Exam to achieve your Certification Goals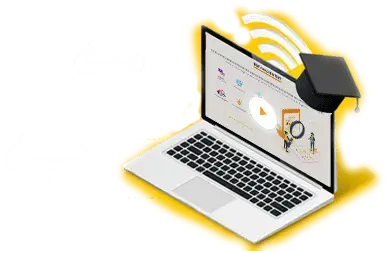 There's no arguing with the fact that Salesforce jobs are increasing at a speed 1.5 times faster than similar roles according to Glassdoor. When you choose Salesforce, you will earn an average salary of around $85,000 but can go as high as $150,000 as per your skills, knowledge, and experience.
If you have the passion and dedication, you can easily choose our Salesforce training without any prior experience or knowledge.
No matter whether you are a fresher, graduate, or post-graduate, you simply choose our Salesforce certification course to enhance your skills and turn your dreams into reality.
In case you miss your sessions, we will make up for the loss by arranging a separate class in the extra time.
Due to growing CRM market, you can have a multitude of job opportunities. You can work as a Salesforce administrator, developer, and more.
Career Assistance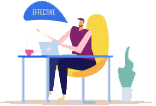 - Build an Impressive Resume
- Get Tips from Trainer to Clear Interviews
- Attend Mock-Up Interviews with Experts
- Get Interviews & Get Hired
Are you satisfied with our Training Curriculum?
If yes, Register today and get impeccable Learning Solutions!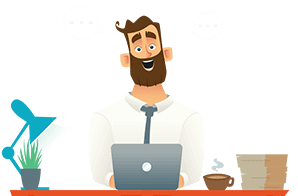 Salesforce Administrator (ADM-201) Exam
The Salesforce Administrator exam has been built for people holding experience with Salesforce. The Salesforce Administrator exam covers the breadth of applications, the features and functions available to a user, and therefore the configuration and management options available to an administrator across the Sales, Service, and Collaboration Clouds.
Format
Multiple Choice and Multi-Response Questions
No of Questions
60 Questions
Passing Score
66% and above
Instructor-led Sessions
The most traditional way to learn with increased visibility,monitoring and control over learners with ease to learn at any time from internet-connected devices.
Real-life Case Studies
Case studies based on top industry frameworks help you to relate your learning with real-time based industry solutions.
Assignment
Adding the scope of improvement and fostering the analytical abilities and skills through the perfect piece of academic work.
Lifetime Access
Get Unlimited access of the course throughout the life providing the freedom to learn at your own pace.
24 x 7 Expert Support
With no limits to learn and in-depth vision from all-time available support to resolve all your queries related to the course.

Certification
Each certification associated with the program is affiliated with the top universities providing edge to gain epitome in the course.
Training Certification
Earn your certificate
Your certificate and skills are vital to the extent of jump-starting your career and giving you a chance to compete in a global space.
Share your achievement
Talk about it on Linkedin, Twitter, Facebook, boost your resume or frame it- tell your friend and colleagues about it.
Video Reviews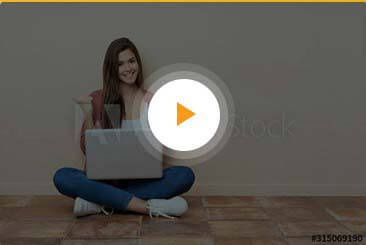 Corporate Training at Croma Campus helped our employees in getting all the required skills through an organized method of instructions. It was truly amazing getting associated with Croma campus with the amazing content delivery and constant support.
Mr. Rajiv Kumar
Manager at Genpact
Batch-2020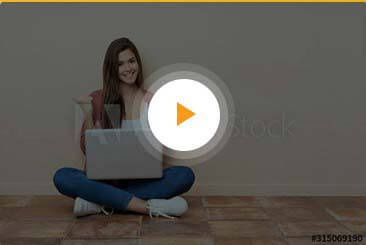 Through corporate training at Croma campus, our employees got all capabilities and knowledge that is required to achieve company goals and success. Furthermore, the training also helped in improving teamwork, employee's satisfaction, retention, and more.
Mr. Abhishek Sharma
Manager at Tech Mahindra
Batch - 2021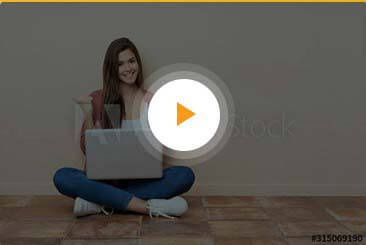 Adding skills and certifications to employers' resume was a wise decision that helped us to increase our revenue by 200 percent and also improved our reputation in terms of quality and on-time delivery.
Mr. Vikram Singh
Manager at hCentive
Batch-2021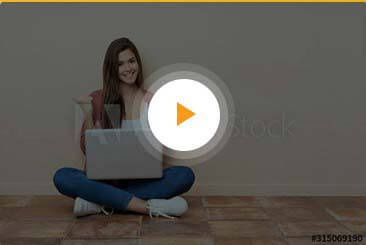 Croma Campus is the best place to learn with amazing support and customer services. The team is always ready to help and assist. They helped me to understand all salesforce concept and today I am working as a Salesforce Professional in a leading industry.
Mrs. Shreya Saxena
Training in Salesforce
Batch-2022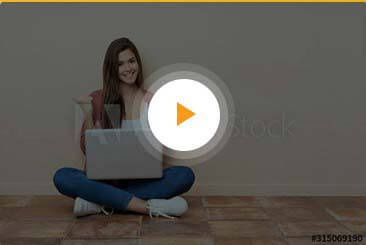 I did complete two courses from Croma Campus. One was web designing and the other was PHP. The mentors are so skillful and knowledgeable. They helped me to learn all concepts with ease without any hassle and I am highly satisfied with my choice.
Mr. Tarun Gupta
Training in PHP
Batch-2021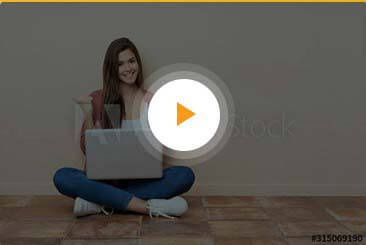 Earlier, I was not sure how online training can help in building a career but the career assistance and mentorship at Croma was so good that I would like to recommend everyone to join the Croma Learning Campus and boost your confidence level too..
Mr. Siddharth Sharma
Training in Software Testing
Batch-2021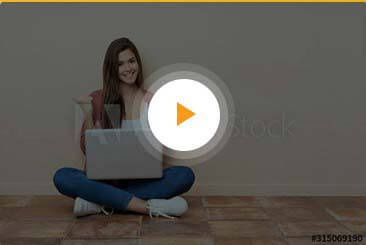 I am a Data Science professional and working with a leading IT industry for more than 15 years. I do have practical exposure to different Data Science services and technologies. I love to teach people having aspiring minds.
Mr. Anurag Mishra
Specialization in Data Science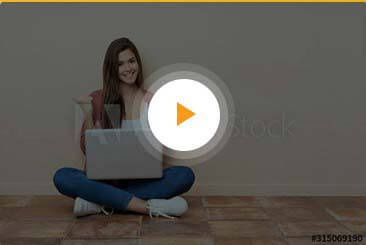 I am a Data Analytics professional with over 10 years of experience. I am associated with Croma campus from last two years. I have trained hundreds of students and guided them towards their career goals and enhancements.
Mr. Tanveer
Specialization in Data Analytics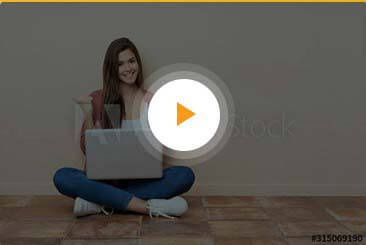 I am a Cloud Computing expert with more than 12 years of experience in an MNC. Till date, I have trained and mentored hundreds of students and professionals globally. Working at Croma is an enriching experience and a wonderful journey too.
Mr. Vikash Jha
Specialization in Cloud Computing