OrCAD describes an assemblage of products for PCB Design and analysis that comprises a schematic editor (Capture), an analogue/mixed-signal circuit simulator (PSpice), and a PCB board layout solution (PCB Designer Professional) respectively. If you want to acquire detailed training in this course, then approaching an educational structure will be suitable for your career. Croma Campus is one of the best providers of OrCAD Certification training in Gurgaon targets to provide complete assistance and help to secure a job in their dream organizations.
Having complete knowledge of the subject is necessary, but you also need to have practical knowledge of the same. With our course, you can have excellent practical knowledge that can lead you towards your dream job hence you secure a better future.
You might consider OrCAD's course content a bit difficult, but it's eventually not that complex to understand. By getting started with our OrCAD Certification training institute in Gurgaon you will get the opportunity to know every side.

This course will help you to know how to build your 2-layer and 4-layer printed circuit board from scratch, how to find and edit pre-made schematic components and draw schematics.

Our qualified trainers will help you know the troubleshoot schematic and simulation errors and netlist errors.

You will also know to draw and modify component footprints (with some IPC-7351B guidelines and templates).

In fact, you will end up receiving a qualitative session regarding the route a PCB and how to do PCB stack-up with copper planes and copper pours.

Overall, you will acquire quite detailed information about this course in several instances.
It is one of the most evolving fields and offers you a great salary structure as well. So, you genuinely don't have to worry about the salary and job post imbibing this accreditation. Moreover, if your interest genuinely lies in this direction, then getting started with OrCAD Certification training in Gurgaon will be appropriate for your career.

By acquiring this certification, you will be able to work as a PCB Design Engineer, Hardware Design Engineer, etc.

At the start of your career, you will earn around Rs.2 Lakh- Rs. 2.5 Lakh respectively.

Salary ranges can vary widely depending on many important factors, including education, certifications, additional skills, and the number of years you have spent in your profession.

The range surrounding that average can vary from a person's experience, knowledge, salary, and pay package.
Well, at the moment, OrCAD Certification training institute in Gurgaon has been in demand because of its exceptional features, and scope. A PCB/OrCAD designer's job is very important when it comes to the creation of a product and its inner workings. Of course, getting into this career is not easy because you need to learn about all of the different elements that go into printed circuit board design and much more.

To get you started and help to launch your career as a PCB designer, we will help you by imparting detailed training in this course.

The future of PCB designers is truly very bright. There are plenty of indications from the market that show there are a lot of opportunities after your PCB circuit design training course.

By acquiring a proper accreditation for this course, you will be able to work in this field in the longer run.

Moreover, you will also get the opportunity to further work as a freelancer and make a decent amount of money as well.
There are various reasons to learn and know about OrCAD. One of the valid reasons is its bright scope. Moreover, if you want to construct your career in this line, opting for OrCAD Certification training in Gurgaon will be the correct decision for you.

By enrolling in this certification, you will get a chance to know about the creation of electronic schematics and execute the mixed-signal simulation.

You will also get detailed information concerning circuit boards.

You will get the chance to make the best use of unlimited design size, 64-bit architecture, etc.
Post completing the course, you are likely to perform a range of job roles and responsibilities. To know the main job role of a PCB Design Engineer, you should get in touch with a good OrCAD Certification training institute in Gurgaon. Well, a PCB/OrCAD Design Engineer is accountable for executing a lot of tasks. Let's have a look at few of them.

Working as a PCB Design Engineer will indulge you in offering to provide technical guidance in developing new PCB designs and updating existing designs.

You will also be responsible develop PCB layouts, performing component placements, and determining wire routings.

You will also have to validate existing designs and recommend improvements.

Moreover, you will have to recommend new design concepts and validate the concept feasibility using circuit simulations respectively.

You will also have to help in the preparation of project schedules, budgets, and risks.
At the moment, numerous companies are looking for skilled PCB Designers, as there is a huge demand and work for them, yet the grant is quite low. So, if your interest lies in this field, then you should get started with OrCAD Certification training in Gurgaon immediately.

For electronics experts seeking core employment, PCB circuit design is one of the greatest possibilities.

In India and overseas, the tool offers a variety of employment roles with outstanding career progression and salary incentives.

Intel, Qualcomm, Nvidia, Samsung, Broadcom, AMD, ARM, IBM, Cisco, Brocade Network Solutions, and Juniper Networks are just a handful of the big international businesses.

For freshers, you can find jobs in digital verification, physical design, bespoke layout, and mixed-signal verification.
Croma Campus is one of the best providers of OrCAD training. Over the years, it has made a remarkable place for itself amongst its contemporaries.

Our trainers will consecutively guide you to select the certification as per your educational background and desired growth.

You will be explained about various levels of certifications also.

Post the completion of the course, our trainers will help you to appear in front of huge established companies.

Croma Campus also holds a series of positive reviews of its past students, and that's why it is so popular amongst the educational industry.
Why you should enrol in PCB Designing course?
The salary of a PCB Design Engineer earns around ₹ 1.5 to ₹ 9.2 LPA.
In the US, PCB Design Engineer make around $100,500 per year.
In other countries, they earn around £38,863 yearly.
All these figures show that it has a bright scope ahead.
Obtaining this specific accreditation will help you acquire your desired growth.
Plenary for OrCAD Certification Training
| Track | Week Days | Weekends | Fast Track |
| --- | --- | --- | --- |
| Course Duration | 40-45 Days | 7 Weekends | 8 Days |
| Hours | 1 Hrs. Per Day | 2 Hrs. Per Day | 6+ Hrs. Per Day |
| Training Mode | Classroom/Online | Classroom/Online | Classroom/Online |
Want To Know More About
This Course
Program fees are indicative only* Know more
Program Core Credentials

Trainer Profiles
Industry Experts

Trained Students
10000+

Success Ratio
100%

Corporate Training
For India & Abroad

Job Assistance
100%
BATCH TIMINGS
OrCAD Certification Training Upcoming Batches
Take class during weekdays and utilize your weekend for practice.
Get regular training by Industry Experts.
Get Proper guidance on certifications.
Register for Best Training Program.
10% OFF
Running lack of time? Join Fastrack classes to speed up your career growth.
Materials and guidance on certifications
Register for Best Training Program.
Take class during weekdays and utilize your weekend for practice.
Get regular training by Industry Experts.
Get Proper guidance on certifications.
Register for Best Training Program.
10% OFF
Take class during weekdays and utilize your weekend for practice.
Get regular training by Industry Experts.
Get Proper guidance on certifications.
Register for Best Training Program.
10% OFF
More Suitable for working professionals who cannot join in weekdays
Get Intensive coaching in less time
Get Proper guidance on certifications.
Register for Best Training Program.
10% OFF
More Suitable for working professionals who cannot join in weekdays
Get Intensive coaching in less time
Get Proper guidance on certifications.
Register for Best Training Program.
10% OFF
Timings Doesn't Suit You ?
We can set up a batch at your convenient time.
FOR QUERIES, FEEDBACK OR ASSISTANCE
Contact Croma Campus Learner Support
Best of support with us
WhatsApp (For Call & Chat)
CURRICULUM & PROJECTS
OrCAD Certification Training
Need Customized curriculum?
Mock Interviews
Prepare & Practice for real-life job interviews by joining the Mock Interviews drive at Croma Campus and learn to perform with confidence with our expert team.
Not sure of Interview environments? Don't worry, our team will familiarize you and help you in giving your best shot even under heavy pressures.
Our Mock Interviews are conducted by trailblazing industry-experts having years of experience and they will surely help you to improve your chances of getting hired in real.
How Croma Campus Mock Interview Works?

Projects
Validate your skills and knowledge by working on industry-based projects that includes significant real-time use cases.
Gain hands-on expertize in Top IT skills and become industry-ready after completing our project works and assessments.
Our projects are perfectly aligned with the modules given in the curriculum and they are picked up based on latest industry standards.
Add some meaningful project works in your resume, get noticed by top industries and start earning huge salary lumps right away.
Request more informations
self assessment
Learn, Grow & Test your skill with Online Assessment Exam to achieve your Certification Goals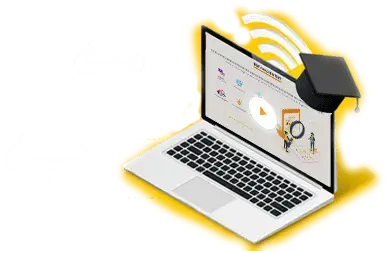 OrCAD has numerous highlighting features, and that's why it's being liked in the industry. To name a few-it has a 3D footprint viewer, Edit and update the Title Block and automatic synchronization, etc.
Yes, it is an open-sourced legit EDA tool for circuit design, simulation, analysis, and PCB design.
Yes, it is one of the best institutions offering a standard detailed training of this course with placement assistance respectively.
Well, the charges have been categorized as per months and annually basis. You can choose either one at your convenience.
The OrCAD 17.2-2016 is the utmost new version of OrCAD.
Career Assistance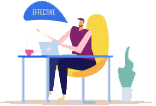 - Build an Impressive Resume
- Get Tips from Trainer to Clear Interviews
- Attend Mock-Up Interviews with Experts
- Get Interviews & Get Hired
Are you satisfied with our Training Curriculum?
If yes, Register today and get impeccable Learning Solutions!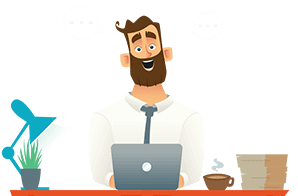 Instructor-led Sessions
The most traditional way to learn with increased visibility,monitoring and control over learners with ease to learn at any time from internet-connected devices.
Real-life Case Studies
Case studies based on top industry frameworks help you to relate your learning with real-time based industry solutions.
Assignment
Adding the scope of improvement and fostering the analytical abilities and skills through the perfect piece of academic work.
Lifetime Access
Get Unlimited access of the course throughout the life providing the freedom to learn at your own pace.
24 x 7 Expert Support
With no limits to learn and in-depth vision from all-time available support to resolve all your queries related to the course.

Certification
Each certification associated with the program is affiliated with the top universities providing edge to gain epitome in the course.
Training Certification
Earn your certificate
Your certificate and skills are vital to the extent of jump-starting your career and giving you a chance to compete in a global space.
Share your achievement
Talk about it on Linkedin, Twitter, Facebook, boost your resume or frame it- tell your friend and colleagues about it.
Video Reviews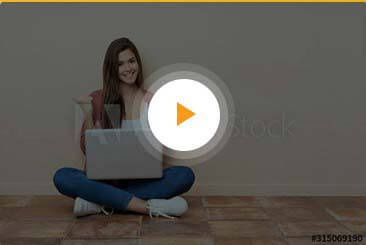 Corporate Training at Croma Campus helped our employees in getting all the required skills through an organized method of instructions. It was truly amazing getting associated with Croma campus with the amazing content delivery and constant support.
Mr. Rajiv Kumar
Manager at Genpact
Batch-2020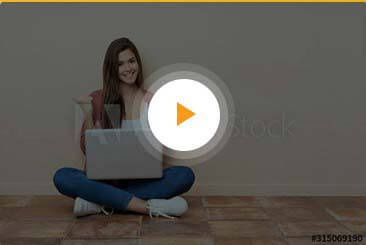 Through corporate training at Croma campus, our employees got all capabilities and knowledge that is required to achieve company goals and success. Furthermore, the training also helped in improving teamwork, employee's satisfaction, retention, and more.
Mr. Abhishek Sharma
Manager at Tech Mahindra
Batch - 2021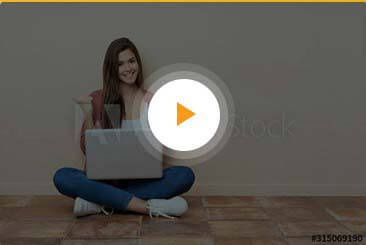 Adding skills and certifications to employers' resume was a wise decision that helped us to increase our revenue by 200 percent and also improved our reputation in terms of quality and on-time delivery.
Mr. Vikram Singh
Manager at hCentive
Batch-2021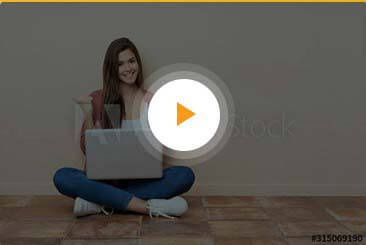 Croma Campus is the best place to learn with amazing support and customer services. The team is always ready to help and assist. They helped me to understand all salesforce concept and today I am working as a Salesforce Professional in a leading industry.
Mrs. Shreya Saxena
Training in Salesforce
Batch-2022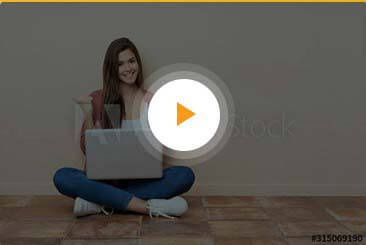 I did complete two courses from Croma Campus. One was web designing and the other was PHP. The mentors are so skillful and knowledgeable. They helped me to learn all concepts with ease without any hassle and I am highly satisfied with my choice.
Mr. Tarun Gupta
Training in PHP
Batch-2021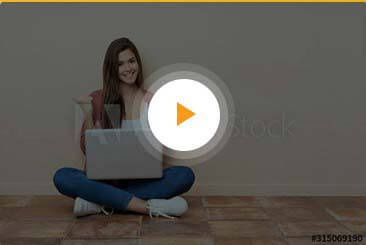 Earlier, I was not sure how online training can help in building a career but the career assistance and mentorship at Croma was so good that I would like to recommend everyone to join the Croma Learning Campus and boost your confidence level too..
Mr. Siddharth Sharma
Training in Software Testing
Batch-2021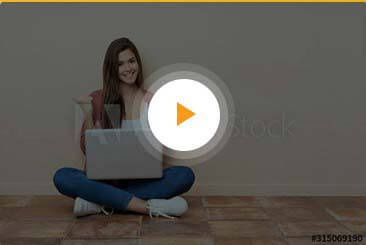 I am a Data Science professional and working with a leading IT industry for more than 15 years. I do have practical exposure to different Data Science services and technologies. I love to teach people having aspiring minds.
Mr. Anurag Mishra
Specialization in Data Science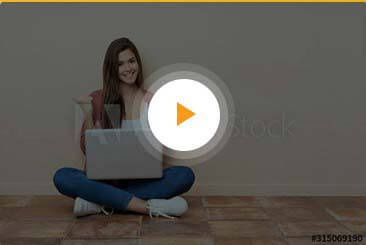 I am a Data Analytics professional with over 10 years of experience. I am associated with Croma campus from last two years. I have trained hundreds of students and guided them towards their career goals and enhancements.
Mr. Tanveer
Specialization in Data Analytics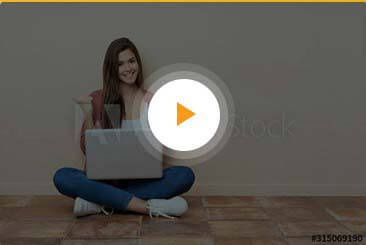 I am a Cloud Computing expert with more than 12 years of experience in an MNC. Till date, I have trained and mentored hundreds of students and professionals globally. Working at Croma is an enriching experience and a wonderful journey too.
Mr. Vikash Jha
Specialization in Cloud Computing