Croma Campus provides the best MuleSoft online training course, which is tailored to the MuleSoft certification test and ensures that the applicant passes the exam on the first try. Mule is a Java-based lightweight framework provided by MuleSoft that penetrates and collaborates amongst several stages such as.NET utilities, online admin, and attachments. It provides a coordinating stage for connecting applications, data, and APIs across on-premises and distributed computing environments. MuleSoft provides any Point of Platform for SaaS apps and existing applications via application programming interfaces (APIs).
Whether you're new to MuleSoft or want to brush up on your knowledge, this MuleSoft online training in India will help you acquire the problem-solving skills you'll need to think like a MuleSoft expert. You'll learn to design, build, test, and deploy integrations and APIs from Any point Platform to Anypoint Studio with 22 hours of MuleSoft training and hands-on activities. Our MuleSoft training is created and taught by MuleSoft experts to take you from beginner to certified.
Our MuleSoft online training in India makes you a master in this subject, which primarily covers the fundamentals of Mule applications, as well as their development and testing. MuleSoft Certification is available through our Mule 4 Training module. So, join Croma Campus in accepting new challenges and developing the best Mule Training solutions.
The MuleSoft online course from Croma Campus is designed to provide the necessary certification abilities to compete in today's modern technological world.

MuleSoft ESB and its core concepts

MuleSoft API integration platform concepts

How to deploying and managing APIs.

Acquiring the knowledge to resolve standalone errors in MuleSoft

Understand the REST and SOAP web-based services.

Leveraging knowledge of MuleSoft integration concepts

Industry-based case studies and live projects

How to work on the advanced JavaScript concepts

Learn how to write the DataWeave transformations
As of June 28, 2021, the average MuleSoft Developer salary in the United States is $112,660, with a salary range of $99,182 to $129,063. Salary ranges rely on a variety of things, including schooling, certifications, supplementary talents, and the number of years you've worked in your field.
In India, the average MuleSoft pay is $1,375,000 per year or $705 per hour. Starting salaries for entry-level employment start at $1,000,000 per year, with the highest-paid professionals earning up to $2,350,000 per year.
MuleSoft provides a great career path for eager software developers. If you are familiar with or have a basic understanding of the following, you can learn MuleSoft with ease:

Object-oriented programming language: C++ or Java

Data formats: XML, CSV, JSON

Integration technologies: SOAP, REST, HTTP, and JDBC.

Don't worry if you're new to these. Croma Campus may be able to assist you in learning and gaining confidence in these technologies. Once you've gained the MuleSoft online training course, you can begin your programming career as a developer and work your way up to Architect as time and experience allow.
To advance in your career, you can focus on credentials such as MuleSoft Certified Developer and MuleSoft Certified Architect. MuleSoft professionals can expect to earn a lot of money. According to Neuvoo, a novice in MuleSoft earns roughly $91,800 per year in the United States, while experienced individuals earn up to $175,500.
MuleSoft is a technology that tackles the most difficult connectivity issues spanning SaaS, SOA, and APIs. It functions as a highly productive, unified, and hybrid integration platform that uses API-led connectivity to create an application network of data, apps, and devices. Using user-friendly low-code and pro-code tools and open standards, as well as pre-built templates, APIs, connectors, and reusable building blocks, you can quickly design and alter your application network.
After the completion of your MuleSoft online training in India, you can perform a multitude of job roles and responsibilities.

Using the Mule ESB Anypoint platform, which includes Mule Runtime, Connectors, Design Center, and API administration, identify, analyse, and design interfaces and integration flows.

Responsible for programming and software development using a variety of programming languages, tools, and frameworks, as well as reviewing code produced by others, gathering requirements, problem fixing, testing, documentation, and implementation.

Clearly explain complicated technical issues to project managers, developers, team leads, and architects, and make recommendations for well-thought-out solutions.

Design system specs, standards, and programming to create solutions.

Provide bug patches and troubleshoot difficulties.
You will be able to attend interviews and be placed in reputed industries after successfully completing your MuleSoft online training course. TCS, IBM, Cognizant Technology, Accenture, and other globally renowned companies.
We have a specialised team of professionals who can assist you with writing a CV, preparing for interviews, and obtaining a position as a MuleSoft consultant with a competitive compensation package in a reputable organisation.
You'll be able to quickly establish yourself as a globally sought-after expert and effortlessly surpass other applicants in interviews with our MuleSoft online certification training course. You may establish yourself as a skilled professional and boost your value in today's tech-dominated industry by completing the online training course. Our MuleSoft online training in India is recognised all across the world, so you can work from anywhere. You can also work in another country if you like.
Simply enrol in the top MuleSoft online training in India and receive a hefty pay package as a certified expert with Croma Campus.
Related Courses to MuleSoft Online Training
Why should we learn MuleSoft?
MuleSoft allows out developing & managing out APIs.
MuleSoft performs out various analytical functions in the organization.
MuleSoft offers out the promising career to the learners.
MuleSoft offers out the most popularly used integration platform.
The MuleSoft certification training is user-friendly.
Plenary for MuleSoft Certification Training
| Track | Week Days | Weekends | Fast Track |
| --- | --- | --- | --- |
| Course Duration | 40-45 Days | 7 Weekends | 8Days |
| Hours | 1 Hrs. Per Day | 2Hrs. Per Day | 6+ Hrs. Per Day |
| Training Mode | Classroom/Online | Classroom/Online | Classroom/Online |
Want To Know More About
This Course
Program fees are indicative only* Know more
Program Core Credentials

Trainer Profiles
Industry Experts

Trained Students
10000+

Success Ratio
100%

Corporate Training
For India & Abroad

Job Assistance
100%
BATCH TIMINGS
MuleSoft Certification Training Upcoming Batches
Take class during weekdays and utilize your weekend for practice.
Get regular training by Industry Experts.
Get Proper guidance on certifications.
Register for Best Training Program.
10% OFF
Running lack of time? Join Fastrack classes to speed up your career growth.
Materials and guidance on certifications
Register for Best Training Program.
Take class during weekdays and utilize your weekend for practice.
Get regular training by Industry Experts.
Get Proper guidance on certifications.
Register for Best Training Program.
10% OFF
Take class during weekdays and utilize your weekend for practice.
Get regular training by Industry Experts.
Get Proper guidance on certifications.
Register for Best Training Program.
10% OFF
More Suitable for working professionals who cannot join in weekdays
Get Intensive coaching in less time
Get Proper guidance on certifications.
Register for Best Training Program.
10% OFF
More Suitable for working professionals who cannot join in weekdays
Get Intensive coaching in less time
Get Proper guidance on certifications.
Register for Best Training Program.
10% OFF
Timings Doesn't Suit You ?
We can set up a batch at your convenient time.
FOR QUERIES, FEEDBACK OR ASSISTANCE
Contact Croma Campus Learner Support
Best of support with us
WhatsApp (For Call & Chat)
CURRICULUM & PROJECTS
MuleSoft Certification Training
Looking for the best Mulesoft training If that's the case, you've arrived at the right place! Croma Campus offers the best Mulesoft training course.

Water-Marking and Object Stores

Database Endpoint and externalization of properties

Deploying applications Standalone Mule Server and using Run-time Manager

Understanding Http Listener and Http Request Configuration in detail and Consuming SOAP web service
Get full course syllabus in your inbox
Mule ESB Introduction

What is Any-point Platform for Mule

How an ESB helps in solving problems with P2P Integration

Idea behind an ESB How it works

Problems of Point to Point Integration
Get full course syllabus in your inbox
Mule Basics

Lab: Implementing a Basic flow and debugging it

Introduction to Data-Weave 2 as Mule Expression Language

Track event data as it moves in and out of a Mule application

How a Mule Event does looks like

What is a Transformer, Endpoint

Introduction to Any-point Studio

Describe the structure of new Mule 4 projects and deploy-able archives

Structure of a Mule-Event in detail
Get full course syllabus in your inbox
Using Java Module

Understanding modules in Mule

Call static and non-static Java methods using the new Java module
Get full course syllabus in your inbox
Deploying applications Standalone Mule Server and using Run-time Manager

Deploying Application to standalone server using Run-time Manager

Starting Standalone mule Server

Understanding various configurations in Standalone Server

Deploying applications manually to standalone server

Registering a standalone server in Any-point Run-time Manager
Get full course syllabus in your inbox
Understanding Http Listener and Http Request Configuration in detail and Consuming SOAP web service

LAB: Consuming SOAP Web-services Using Web-service Consumer

LAB: Consuming Restful Web-service

Consuming a Restful Web-service

Passing arguments to Restful Web-service
Get full course syllabus in your inbox
File Endpoint

Configuring file connector

Trigger a flow when a new file is added to a directory

Writing a file to file system

Enrich Mule messages directly in a connector instead of using the Mule 3 Message

Lab: Reading and writing files
Get full course syllabus in your inbox
Database Endpoint and externalization of properties

Migrating between environments

Add secure properties to Mule4 applications

Configuring Database Connector

Configure the Database Select operation

Externalizing configuration to YAML file
Get full course syllabus in your inbox
Water-Marking and Object Stores

Schedule a flow and use manual watermarking using Object Stores

Lab: Using Database Select Operation, Watermarking and Object Stores

Trigger a flow when a new record is added to a database and use automatic Watermarking
Get full course syllabus in your inbox
Introduction to Domains

Understanding about Mule Domains

Sharing Global configurations across multiple projects using domains

Create Mule 4 domains using Maven coordinates and use them to inherit all dependencies

Lab: Creating and using Mule domains
Get full course syllabus in your inbox
Routing

Lab: Implementing Scatter-Gather router
Get full course syllabus in your inbox
JMS Endpoint

Sending JMS Message to a queue using Publish endpoint of JMS Module

Receiving JMS Message from a queue using JMS Listener endpoint of JMS Module

Using Publish Consume to send JMS message and receive JMS reply

Configuring JMS Connector
Get full course syllabus in your inbox
Transformers

Using Group-BY, distinct, replace, regex , etc

Conditional Logic Operators in DWL

LAB: Transforming Complex Data-Structures

Using Various Data-Weave Operators

Transforming complex data structures using DWL

Working with collections in DWL using map operator

LAB: Transformations for JSON, XML and Java

Creating multiple transformations to create Flow variables, Session variables, Outbound

Properties in Transform Message transformer

Using Message Variables in DWL

Writing Expressions for transforming XML to JSON and vice-versa

Writing Expressions for XML, JSON and JAVA

LAB: First Data-Weave Transformation

Externalizing Data weave expressions into DWL file

Previewing transformations in studio

Adding Sample data to view

Writing Data-Weave expressions

Introduction to Data Weave data transformation Language
Get full course syllabus in your inbox
Handling Errors

Use Validations to throw Mule 4 errors instead of Java exceptions

Set a reconnection strategy for a connector

Map an error to a custom error type

Handle errors at the processor level using try scope

Handle errors at the flow level

Handle specific types of errors

Handling Errors at application level

Difference between Mule 4 OnErrorContinue and OnErrorPropaget Scopes

What happens when exception happens in a flow

How to handle System Exceptions
Get full course syllabus in your inbox
MUNIT

Lab: Writing a sample test case using MUNIT

Functional testing of Mule flows using MUNIT

Generating MUNIT flows from existing flows
Get full course syllabus in your inbox
Batch Processing

Lab: Processing records using a batch job

Use filtering and aggregation in a batch step

Process items in a collection using the for Each scope

Process records using the Batch Job scope
Get full course syllabus in your inbox
Cloud hub deployment

Deploying mule application to Cloud Hub Runtime manager

Understanding about iPass and Cloud hub
Get full course syllabus in your inbox
Designing APIs

Lab: Designing a RAML using API designer on Any point platform

Add an API to Any Point Exchange

Use the mocking service to test an API

Add request and response details

Use API designer to define an API with RAML
Get full course syllabus in your inbox
Managing APIs

Deploy an application to Cloud Hub

Create and deploy an API proxy

Restrict API access with policies and SLAs

Request and grant access to a managed API

Add client ID enforcement to an API specification

Lab: Deploying a proxy and managing policies using API Manager
Get full course syllabus in your inbox
Placement Guide

Attempt for the Global Certification Exam

Career roadmap and certifications

MULESOFT Interview Questions and Answers

Tips to clear an Interview

Common Interview questions and answers
Get full course syllabus in your inbox
Need Customized curriculum?
Mock Interviews
Prepare & Practice for real-life job interviews by joining the Mock Interviews drive at Croma Campus and learn to perform with confidence with our expert team.
Not sure of Interview environments? Don't worry, our team will familiarize you and help you in giving your best shot even under heavy pressures.
Our Mock Interviews are conducted by trailblazing industry-experts having years of experience and they will surely help you to improve your chances of getting hired in real.
How Croma Campus Mock Interview Works?

Projects
Validate your skills and knowledge by working on industry-based projects that includes significant real-time use cases.
Gain hands-on expertize in Top IT skills and become industry-ready after completing our project works and assessments.
Our projects are perfectly aligned with the modules given in the curriculum and they are picked up based on latest industry standards.
Add some meaningful project works in your resume, get noticed by top industries and start earning huge salary lumps right away.
Request more informations
self assessment
Learn, Grow & Test your skill with Online Assessment Exam to achieve your Certification Goals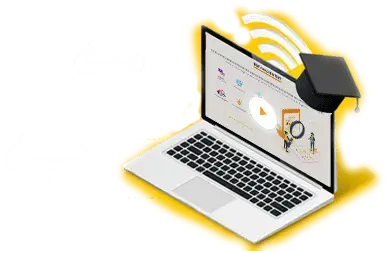 Croma Campus is one of the excellent MuleSoft Online Training Institute in India that offers hands-on practical knowledge, practical implementation on live projects and will ensure the job with the help of MuleSoft Online Training Courses, Croma Campus provides MuleSoft Online Training by industrial experts, they have 8+ years working experience in top organization.
Croma Campus associated with top organizations like HCL, Wipro, Dell, BirlaSoft, Tech Mahindra, TCS, IBM, etc. make us capable to place our students in top MNCs across the globe. Our training curriculum is approved by our placement partners.
Croma Campus in India mentored more than 3000+ candidates with MuleSoft Online Certification Training in India at a very reasonable fee. The course curriculum is customized as per the requirement of candidates/corporates. You will get study material in the form of E-Books, Online Videos, Certification Handbooks, Certification and 500 Interview Questions along with Project Source material.
For details information & FREE demo class, call us at 120-4155255, +91-9711526942 or write to us [email protected]
Address: – G-21, Sector-03, Noida (201301)
Career Assistance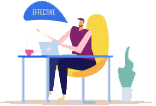 - Build an Impressive Resume
- Get Tips from Trainer to Clear Interviews
- Attend Mock-Up Interviews with Experts
- Get Interviews & Get Hired
Are you satisfied with our Training Curriculum?
If yes, Register today and get impeccable Learning Solutions!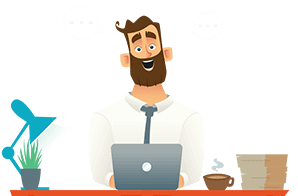 Instructor-led Sessions
The most traditional way to learn with increased visibility,monitoring and control over learners with ease to learn at any time from internet-connected devices.
Real-life Case Studies
Case studies based on top industry frameworks help you to relate your learning with real-time based industry solutions.
Assignment
Adding the scope of improvement and fostering the analytical abilities and skills through the perfect piece of academic work.
Lifetime Access
Get Unlimited access of the course throughout the life providing the freedom to learn at your own pace.
24 x 7 Expert Support
With no limits to learn and in-depth vision from all-time available support to resolve all your queries related to the course.

Certification
Each certification associated with the program is affiliated with the top universities providing edge to gain epitome in the course.
Training Certification
Earn your certificate
Your certificate and skills are vital to the extent of jump-starting your career and giving you a chance to compete in a global space.
Share your achievement
Talk about it on Linkedin, Twitter, Facebook, boost your resume or frame it- tell your friend and colleagues about it.
Video Reviews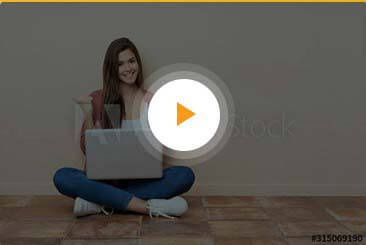 Corporate Training at Croma Campus helped our employees in getting all the required skills through an organized method of instructions. It was truly amazing getting associated with Croma campus with the amazing content delivery and constant support.
Mr. Rajiv Kumar
Manager at Genpact
Batch-2020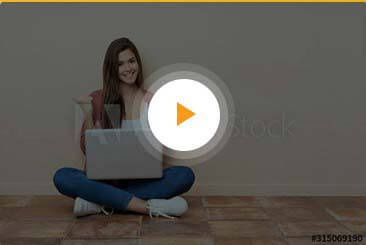 Through corporate training at Croma campus, our employees got all capabilities and knowledge that is required to achieve company goals and success. Furthermore, the training also helped in improving teamwork, employee's satisfaction, retention, and more.
Mr. Abhishek Sharma
Manager at Tech Mahindra
Batch - 2021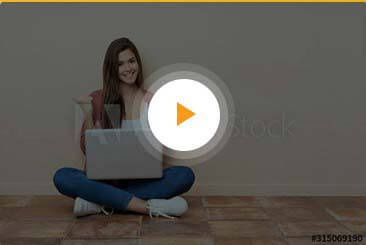 Adding skills and certifications to employers' resume was a wise decision that helped us to increase our revenue by 200 percent and also improved our reputation in terms of quality and on-time delivery.
Mr. Vikram Singh
Manager at hCentive
Batch-2021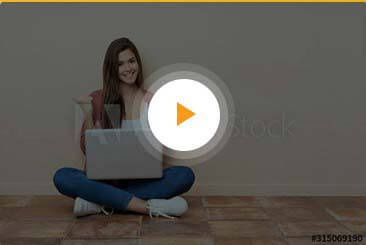 Croma Campus is the best place to learn with amazing support and customer services. The team is always ready to help and assist. They helped me to understand all salesforce concept and today I am working as a Salesforce Professional in a leading industry.
Mrs. Shreya Saxena
Training in Salesforce
Batch-2022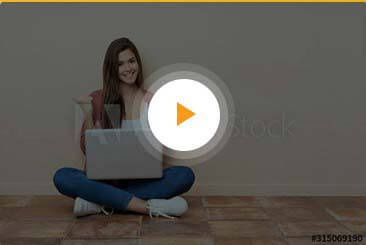 I did complete two courses from Croma Campus. One was web designing and the other was PHP. The mentors are so skillful and knowledgeable. They helped me to learn all concepts with ease without any hassle and I am highly satisfied with my choice.
Mr. Tarun Gupta
Training in PHP
Batch-2021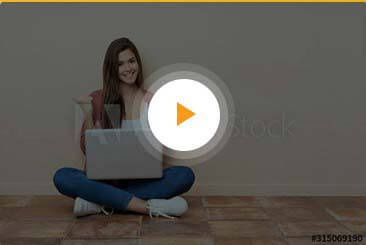 Earlier, I was not sure how online training can help in building a career but the career assistance and mentorship at Croma was so good that I would like to recommend everyone to join the Croma Learning Campus and boost your confidence level too..
Mr. Siddharth Sharma
Training in Software Testing
Batch-2021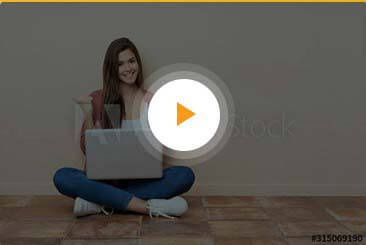 I am a Data Science professional and working with a leading IT industry for more than 15 years. I do have practical exposure to different Data Science services and technologies. I love to teach people having aspiring minds.
Mr. Anurag Mishra
Specialization in Data Science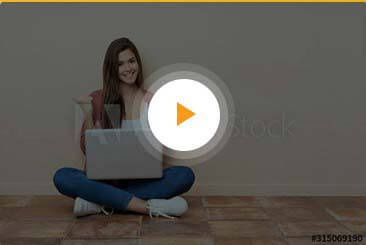 I am a Data Analytics professional with over 10 years of experience. I am associated with Croma campus from last two years. I have trained hundreds of students and guided them towards their career goals and enhancements.
Mr. Tanveer
Specialization in Data Analytics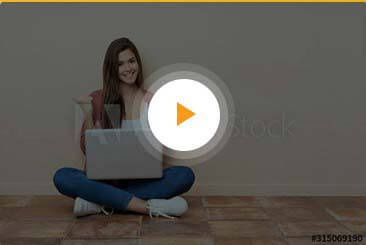 I am a Cloud Computing expert with more than 12 years of experience in an MNC. Till date, I have trained and mentored hundreds of students and professionals globally. Working at Croma is an enriching experience and a wonderful journey too.
Mr. Vikash Jha
Specialization in Cloud Computing