As the leading .net training institute in India, we cover various important .net concepts like CLR, OOPs programming, classes, generics, flow controls, data binding schemes, methods, events, and much more.
Things you will learn :

We will teach you how to work on the latest version and design powerful solutions.

You could certainly boost your career and give a new direction to your dreams.

Get in-depth knowledge in developing .net apps from scratch.

Our .net certification course is given by the best educators working in the same domain.

Whether you want to learn .net concepts or master the advanced concepts, we are here to help.

Want to learn .Net with the best industry practitioners and become an expert right away If so, your search ends here! Croma Campus is a leading android training company in India that offers the best android certification training using Dot net to help you learn essential concepts and executing them at the workplace.
Our complete Android certification training makes you a certified .NET developer and skilled enough to apply for a plethora of IT jobs.
Our .NET live sessions will help you at the different levels either fresher or advanced stage. Let's understand the same with the core objectives discussion below.

A perfect blend of theoretical concepts and practical knowledge together helps you to unfold every single aspect.

Our .NET training will be given on various Dot net concepts.

Effective content delivery to the students through live sessions, recorded classes, PPTs, etc.

Our Dot net training starts with elaborating basic programming concepts and helps you to make your base stronger with the necessary skills.
.NET is one of the most popular programming platforms today and it will remain relevant for many years to come. Ever wondered how Asp Dot NET has elevated employment! Let us help you to understand the same with some interesting facts and .NET training methodologies.

The .NET has been warmly accepted worldwide today because of its endless benefits and applications.

Stay updated with the latest concepts and move ahead in your career.

The average salary of a .net developer is around $70K per annum that may go up to $90K

Your salary will increase as you gain experience and knowledge.

According to stats, there are more than 1.5 billion searches on the job portal every month.
With its new features and release in the market, .NET has been booming in the world of technology. Whether you are planning to develop dynamic websites or mobile apps or business intelligence applications, .NET comes with a multitude of features that make your apps more secure, reliable and scalable.

Study harder at a place of your comfortableness to avoid any distractions when you learn .NET.

Learn asp dot net with the solid rich visuals and efficient delivery of the content.

Our asp dot net training is tailored based on students' feedback in real -time.

Our Android placement course will make you move ahead in your career.
From design to implementation, our .NET placement course helps you to maintain and enhance your business process deeply. As the top .NET training institute in India, our commitment is to performing beyond boundaries and attaining maximum customer satisfaction without any difficulty.
When it comes to building dynamic, robust and feature-rich websites, web applications and mobile applications, Dot NET is valuable and effective tools for programmers and developers. The skilled workforce can help businesses in the best possible ways to provide complex business solutions that are highly secure, reliable, flexible, and scalable too.

Prepare yourself for industries and learn to execute all the skills effectively.

.NET experts help to streamline the business operations with powerful .net apps.

Designed.net apps ensure a healthy ROI and help to achieve the business objectives too.

You must have a sound idea of the importance of .NET solution providers within a company.

You have the freedom to claim higher salaries to deliver high-end business solutions.
With the top Android training company in India, we help you to prepare for all these job roles with utmost grace and confidence. Register for the course today with a leading IT training company before it is too late.
.NET programming language has multiple job roles to consider. Let us see some of the common job responsibilities and how we can help you with the .NET training at Croma Campus.

You must have Hands-on .NET expertise on various Dot net concepts.

You should know how to design more sure and powerful apps using advanced programming concepts in Dot net.

You should know about theoretical concepts and practical knowledge together.

Make your base stronger with the necessary skills that are required to learn Dot Net.
Almost all leading industries are working on the .NET platform and some of them include TCS, Infosys, Microsoft, IBM, Accenture, and more.

We assure 100 percent placement assistance.

Get the most practical .NET training that let you stand tall among tall.

Understand how concepts can be used at the workplace.

To prepare yourself for these popular industries, it is necessary to gain the essential skills and bag attractive salaries.
Today, irrespective of the sizes of the industries, everybody is looking to develop powerful apps, complex websites and deliver as per their business needs. Our Android certification training will help you build web, Windows, Windows Phone, Windows Server, and Microsoft Azure applications.

We award you a course completion certificate that is accepted worldwide.

This training certificate is solid proof of your skills and valid everywhere around the world.

You could achieve 30 percent extra on your standard package.

We will recommend you attempt the global certification exam to make yourself more eligible among the crowd.
Why Should You Learn .NET Training?
As compared to PayScale, a .NET software developer earns $95,703 per year.
The candidate's level of experience and location significantly affect a salary.
Most of the fortune 500 companies use .NET to build their software.
Build a dynamic, rich and secure web application or mobile application.
The average salary for a .NET Software Developer in India is Rs. 412356.
Plenary for Microsoft .Net Certification Training
| Track | Week Days | Weekends | Fast Track |
| --- | --- | --- | --- |
| Course Duration | 40-45 Days | 7 Weekends | 8Days |
| Hours | 1 Hrs. Per Day | 2Hrs. Per Day | 6+ Hrs. Per Day |
| Training Mode | Classroom/Online | Classroom/Online | Classroom/Online |
Course Price at :
10% OFF
Expires in
01D 08H 53M 23S
Program fees are indicative only* Know more
Program Core Credentials

Trainer Profiles
Industry Experts

Trained Students
10000+

Success Ratio
100%

Corporate Training
For India & Abroad

Job Assistance
100%
BATCH TIMINGS
Microsoft .Net Certification Training Upcoming Batches
Take class during weekdays and utilize your weekend for practice.
Get regular training by Industry Experts.
Get Proper guidance on certifications.
Register for Best Training Program.
10% OFF
Running lack of time? Join Fastrack classes to speed up your career growth.
Materials and guidance on certifications
Register for Best Training Program.
Take class during weekdays and utilize your weekend for practice.
Get regular training by Industry Experts.
Get Proper guidance on certifications.
Register for Best Training Program.
10% OFF
Take class during weekdays and utilize your weekend for practice.
Get regular training by Industry Experts.
Get Proper guidance on certifications.
Register for Best Training Program.
10% OFF
More Suitable for working professionals who cannot join in weekdays
Get Intensive coaching in less time
Get Proper guidance on certifications.
Register for Best Training Program.
10% OFF
More Suitable for working professionals who cannot join in weekdays
Get Intensive coaching in less time
Get Proper guidance on certifications.
Register for Best Training Program.
10% OFF
Timings Doesn't Suit You ?
We can set up a batch at your convenient time.
FOR QUERIES, FEEDBACK OR ASSISTANCE
Contact Croma Campus Learner Support
Best of support with us
WhatsApp (For Call & Chat)
CURRICULUM & PROJECTS
Microsoft .Net Certification Training
Want to learn .Net with the best industry practitioners and become an expert right away If so, your search ends here! Croma Campus is a leading android training company in India that offers the best android certification training using Dot net to help you learn essential concepts and executing them at the workplace.

ASP.NET Core Fundamentals

.NET Programming Techniques

Programming with VB in .NET
Get full course syllabus in your inbox
.NET Fundamentals

CLR Architecture and its Services

Common Language Runtime (CLR) basics

How to add numbers using IDE

Know about Visual studio IDE

Different tiers in Dotnet Architecture
Get full course syllabus in your inbox
Accessing a Database

Updating Data by Using LINQ

Querying Data by Using LINQ

Creating and Using Entity Data Models
Reading and Writing Local Data

Performing I/O Using Streams

Serializing and Deserializing Data

Reading and Writing Files
Creating class hierarchies using Inheritance

Creating Class Hierarchies

Extending .NET Framework Classes
Classes, interfaces, and type-safe collections

Use generics for Implementing Type-safe Collections

Defining and Implementing Custom Interfaces

Creating and using custom Classes
Develop the code for a graphic app

Organizing Data into Collections

Implementing Structs and Enums
Delegates and Events

Creating events using Delegates
Methods, exceptional handling and app monitoring

Using Optional and Output Parameters

Creating Overloaded Methods

Creating and Invoking Methods
Review Syntax

C# Programming Language Constructs

OOPS concepts: Classes, Objects, Constructors, Inheritance, polymorphism, multithreading, encapsulation, access modifiers, abstraction and interfaces

Datatypes, Operators, and Expressions

Overview of Writing Applications using C#
Get full course syllabus in your inbox
Code Quality and Error Handling

Try...Catch...Finally error handling

Throwing and handling exceptions

Ensuring type safety with Enums
Object Oriented Program Layout

Overriding using virtual functions

Extending classes using inheritance

Ensuring proper object creation using constructors
Accessing the database with Entity Framework

Retrieving existing records

Updating and saving user information

Adding and deleting records

Connecting to the database
Creating a SQL Server database

Adding tables, fields and indexes

Defining primary and foreign key relationships
Relational database concepts

Employing databases for fast, efficient storage

Selecting, inserting, updating and deleting query syntax
Processing ASP.NET Web Forms

Styling using CSS (Cascading Style Sheets)

Web Forms with events Maintaining variables with sessions

Displaying data and gathering user input Activating
Constructing ASP.NET websites with Visual Studio

Designing pages with ASP.NET controls

Styling sites with ASP.NET themes

Maintaining consistency with Master Pages

Writing HTML pages and forms
Controlling program execution

Writing complex criteria expressions
Working with data types and conversions

Converting between data types

Performing calculations with mathematical operators
Coding object–oriented applications

Defining code layout and limiting scope

Adding fields, methods and properties

Dividing code into classes
Using Visual Studio

Running a console application

Editing and compiling a program

Creating projects and solutions
.NET Programming Principles

Reviewing, compiling and executing a program in Visual Studio

Coding using fundamental C# or VB syntax and semantics

Transitioning to the object-oriented philosophy

Writing a procedural program
Get full course syllabus in your inbox
Integrating query into Visual Basic with LINQ

Deploying Visual Basic Applications

Harnessing LINQ with collections and Entity Framework

Working with expression and lambda function LINQ syntax

Building custom objects from LINQ queries with anonymous classes

Filtering, sorting, grouping and reshaping data: Where, Order By, Group By and Select

Constructing LINQ statements
Employing polymorphism

Persisting an object graph into the database

Lazy and eager loading-related objects

Representing associations with foreign key mappings

Automating object-relational mapping

Demystifying the database, model and code-first approaches

Mapping objects to databases with ADO.NET Entity Framework

Releasing disposable objects

Calling stored procedures from ADO.NET

Working with Connection, Command and Data Reader

Connecting to databases with ADO.NET

Creating abstractions with Must Inherit classes
Applying inheritance

Overriding base class functionality with Protected, Overridable and Overrides

Coding inheritance hierarchies with Inherits

Identifying when to use inheritance
Designing classes with encapsulation

Creating shared, overloaded and extension methods

Crafting classes with Visual Studio class designer

Linking objects with associations

Instantiating objects with constructors and initializers

Coding classes with fields and public properties, methods and events
Developing .NET business apps

Strong naming assemblies with Visual Studio

Implementing a Visual Basic solution with Visual Studio

Preparing an effective layered application architecture
Get full course syllabus in your inbox
Working with Users

Managing users and user claims

Authenticating users declaratively and procedurally
What's New in ASP.NET MVC

Cross-site Request Forgery

Client-side (CSB) and Server-side Blazor (SSB)

Integrating SSB into ASP.NET Core applications

Creating Blazor components

Protecting Your Site from Hacks

Eliminating JavaScript with Blazor

Short-circuiting redirects with URL Rewriting

Changes to Project Structure

Supporting multiple platforms with .NET standard libraries

Reusing User Interfaces and workflow logic with View Components

Sharing resources with Razor Class Libraries

Improving productivity with Tag Helpers
What's Different in ASP.NET MVC

Bundling JavaScript and CSS

Moving modules and handlers to middleware

Implementing Session and Cache

Dealing with configuration

Modifying Controllers and Views

Creating ASP.NET MVC Core applications

Updating server-side code
Implementing Services in ASP.NET Core MVC

Changes from ASP.NET Web API Adding services

Retrieving, updating, and creating objects in ASP.NET Core

Incorporating HTTP standards
Deploying with Docker

Simplifying deployment and application management with Docker

Characteristics of Docker containers

Creating a Docker container

Debugging with Containers

Running applications in containers

Integrating applications, services and databases with Docker Compose
Get full course syllabus in your inbox
Placement Guide

Tips to clear an Interview

Common Interview questions and answers

.NET Core Interview Questions and Answers

Career roadmap and certifications

Attempt for related Global Certification Exam, if any
Get full course syllabus in your inbox
Need Customized curriculum?
Mock Interviews
Prepare & Practice for real-life job interviews by joining the Mock Interviews drive at Croma Campus and learn to perform with confidence with our expert team.
Not sure of Interview environments? Don't worry, our team will familiarize you and help you in giving your best shot even under heavy pressures.
Our Mock Interviews are conducted by trailblazing industry-experts having years of experience and they will surely help you to improve your chances of getting hired in real.
How Croma Campus Mock Interview Works?

Projects
Validate your skills and knowledge by working on industry-based projects that includes significant real-time use cases.
Gain hands-on expertize in Top IT skills and become industry-ready after completing our project works and assessments.
Our projects are perfectly aligned with the modules given in the curriculum and they are picked up based on latest industry standards.
Add some meaningful project works in your resume, get noticed by top industries and start earning huge salary lumps right away.
Request more informations
self assessment
Learn, Grow & Test your skill with Online Assessment Exam to achieve your Certification Goals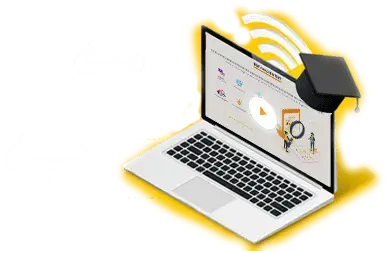 We, at Croma Campus, are a team of dedicated professionals who understand how to convey things in technical as well as subject matter experts.
We offer this course in "Live Instructor-Led Training" mode, so won't miss anything in your real-life schedule.
We accept a multitude of payment options, including Debit Card / Credit Card, American Express, Master Card, or PayPal.
You can get a sample class recording to ensure you are in right place. We, at Croma Campus, offer the best .NET training to ensure you will be getting complete worth of your money by assigning the best instructor in that technology.
Though the practice is always recommended to the .Net training candidates, no eligibility criteria is required to learn .Net.
Career Assistance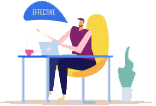 - Build an Impressive Resume
- Get Tips from Trainer to Clear Interviews
- Attend Mock-Up Interviews with Experts
- Get Interviews & Get Hired
Are you satisfied with our Training Curriculum?
If yes, Register today and get impeccable Learning Solutions!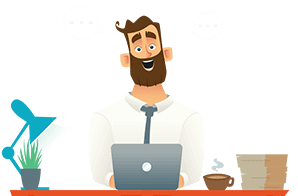 Instructor-led Sessions
The most traditional way to learn with increased visibility,monitoring and control over learners with ease to learn at any time from internet-connected devices.
Real-life Case Studies
Case studies based on top industry frameworks help you to relate your learning with real-time based industry solutions.
Assignment
Adding the scope of improvement and fostering the analytical abilities and skills through the perfect piece of academic work.
Lifetime Access
Get Unlimited access of the course throughout the life providing the freedom to learn at your own pace.
24 x 7 Expert Support
With no limits to learn and in-depth vision from all-time available support to resolve all your queries related to the course.

Certification
Each certification associated with the program is affiliated with the top universities providing edge to gain epitome in the course.
Training Certification
Earn your certificate
Your certificate and skills are vital to the extent of jump-starting your career and giving you a chance to compete in a global space.
Share your achievement
Talk about it on Linkedin, Twitter, Facebook, boost your resume or frame it- tell your friend and colleagues about it.
Video Reviews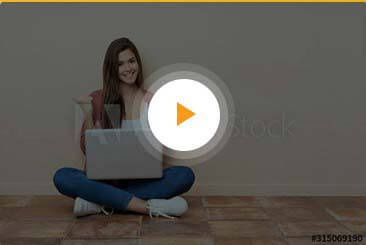 Corporate Training at Croma Campus helped our employees in getting all the required skills through an organized method of instructions. It was truly amazing getting associated with Croma campus with the amazing content delivery and constant support.
Mr. Rajiv Kumar
Manager at Genpact
Batch-2020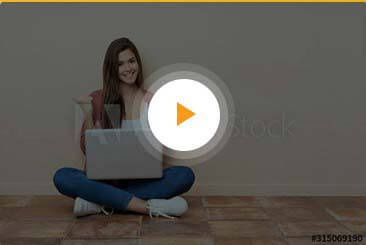 Through corporate training at Croma campus, our employees got all capabilities and knowledge that is required to achieve company goals and success. Furthermore, the training also helped in improving teamwork, employee's satisfaction, retention, and more.
Mr. Abhishek Sharma
Manager at Tech Mahindra
Batch - 2021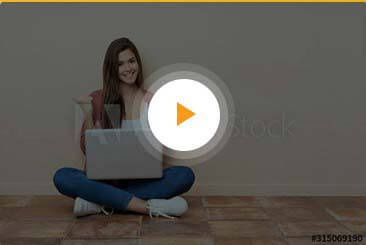 Adding skills and certifications to employers' resume was a wise decision that helped us to increase our revenue by 200 percent and also improved our reputation in terms of quality and on-time delivery.
Mr. Vikram Singh
Manager at hCentive
Batch-2021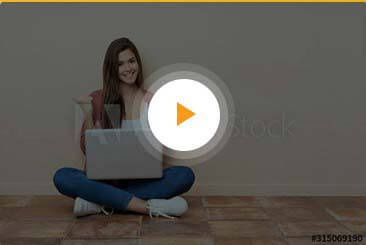 Croma Campus is the best place to learn with amazing support and customer services. The team is always ready to help and assist. They helped me to understand all salesforce concept and today I am working as a Salesforce Professional in a leading industry.
Mrs. Shreya Saxena
Training in Salesforce
Batch-2022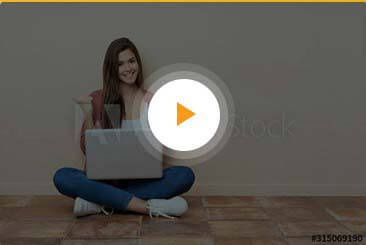 I did complete two courses from Croma Campus. One was web designing and the other was PHP. The mentors are so skillful and knowledgeable. They helped me to learn all concepts with ease without any hassle and I am highly satisfied with my choice.
Mr. Tarun Gupta
Training in PHP
Batch-2021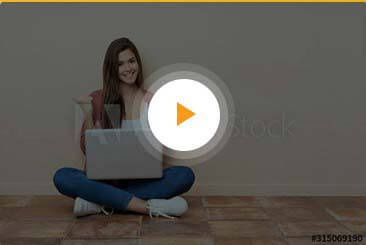 Earlier, I was not sure how online training can help in building a career but the career assistance and mentorship at Croma was so good that I would like to recommend everyone to join the Croma Learning Campus and boost your confidence level too..
Mr. Siddharth Sharma
Training in Software Testing
Batch-2021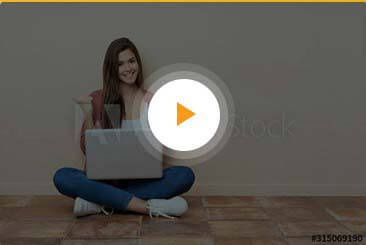 I am a Data Science professional and working with a leading IT industry for more than 15 years. I do have practical exposure to different Data Science services and technologies. I love to teach people having aspiring minds.
Mr. Anurag Mishra
Specialization in Data Science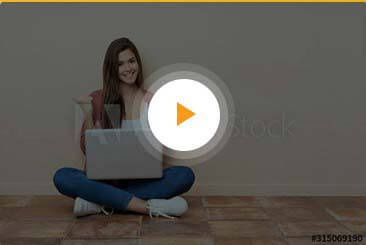 I am a Data Analytics professional with over 10 years of experience. I am associated with Croma campus from last two years. I have trained hundreds of students and guided them towards their career goals and enhancements.
Mr. Tanveer
Specialization in Data Analytics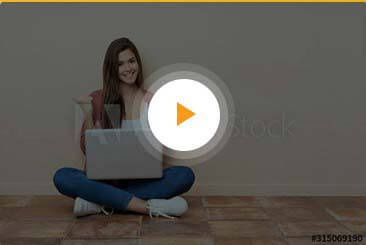 I am a Cloud Computing expert with more than 12 years of experience in an MNC. Till date, I have trained and mentored hundreds of students and professionals globally. Working at Croma is an enriching experience and a wonderful journey too.
Mr. Vikash Jha
Specialization in Cloud Computing
Testimonials & Reviews
Its my extreme honor to write testimony for croma campus. I would like to thanks for excellent training they provided to me. The sessions were very interactive to help us to understand every concept of Java - J2EE. The Mentor Mr. Mahes
Read More...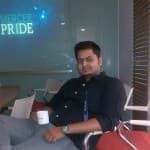 I joined Croma campus for this course. My friend also done certification for some other course. My personal experience is good in learning and gaining professional knowledge. My career is taken shape. I am thankful for the amazing fac
Read More...
Aadhav
Software Developer