Microsoft Access refers to the database management system introduced by Microsoft. Moreover, MS office helps out in storing data. It is important to know regarding features as well as uses of MS excess. Multiple changes are taking place with the changing environment in the technology sector. It acts as an information management tool that assists in storing information related to different work proposals. Moreover, the increasing demand for Microsoft Access Training in Delhi getting momentum.
However, on the other hand, used to store & manage vast quantities of data in one place. Additionally, many users try to retrieve data for their initial handling. With growing technology, most businesses also connect with other applications for generating more apps. Thus, Microsoft Access Training Institute in Delhi is getting an attraction.
An efficient means of managing out data technology in which the information can be looked at, stored, or penetrated. It is important to handle our applications related to database technologies in a time-tested manner. Before enrolling in Microsoft Access Training Institute in Delhi it is important to check out the course curriculum:

Designing out the relational databases.

Learning out different tables created for analyzing data.

Giving out the advanced data requirements.

Organizing out data efficiency.

Customizing reports as well as organizing.
After completing Microsoft Access Training Institute in Delhi, the salary expectation of an individual can range from Rs 2 lakh to Rs 6 lakh. Moreover, with getting simultaneous experience in this domain you can easily get out salary structure of approximately Rs 10 lakh per annum.
If we talk regarding Microsoft Access then the professionals who know regard to this are always in high demand. It can get benefits due to the high demand turnout. Moreover, in keeping in mind that some of the positions get related to the constructive case. After completing our Microsoft Access Training in Delhi, you get to see the below-mentioned career prospects:

A developer helps out in creating a database that gets preferred for multiple platforms. However, the application needs out for understanding business requirements.

Moreover, it is easy to amend whenever required for hunting out the database technology for multiple technologies.

Being packed with so many special features Microsoft Access is emerging as the world's most prominent platform which helps in gaining efficiency.

Accountants are in dire need of every business and Microsoft Access helps out in leading institutes can differ their processes as well as collaboration.

Microsoft Access also assists in estimating our costs related to the transactional efficiency of the process. Moreover, it led to the effective process of consulting.
Microsoft Access refers to the time-worn relational database management system. It was innovative much the in RDBMS market today. Moreover, with increasingly divisive industry opinions quiet. After enrolling in Microsoft Access Training in Delhi you get to check out the reasons behind and popularity:

Microsoft Access refers to a tool that powers out excellent productivity for an organization. It consists of multiple wizards of data applications for effective processing.

Moreover, it becomes easy to produce the databases effectively using operational efficiency.

Microsoft Access makes changes to written out with other packages. Moreover, things get changed without the need for cost.

The lingering purpose of building out Microsoft Access is to deal with consequent processes which are coming out in front of organizations.

Microsoft Access also assists in the up-gradation of multiple procedures which can handle organizational creativeness.
Microsoft Access helps out in the integration of multiple lines of businesses for accessing our library connectors as well as the visuals. Moreover, with the help of the Microsoft Access Training institute in Delhi you can easily perform out below-mentioned responsibilities in organizations:

Developing the XML reports with the help of TSOL scripts, and scheme design.

Assisting out in C# scripting of multiple compliments.

Developing, reviewing, and coding out tests.

Achieving the targeted strategy from organizational standards.

Actively learning out the syndication loan reports.
As your Microsoft, Access Training in Delhi gets completed you can easily get hired out by organizations like TCS (Tata Consultancy Services), IBM, Infosys, Birlasoft, and others. Moreover, there are many startups & medium-size organizations which hire individuals.
After completing our Microsoft Access Training in Delhi, you get out 100% globally recognized certificate. It will help out in increasing your chances of getting jobs easily. Moreover, boosts your resume in terms of other candidates.
Why should you learn Microsoft Access?
It helps out in fulfilling the business needs of small-scale industries.
Microsoft Access is a highly productive tool.
Microsoft Access Helps out in increasing business efficiency.
Increase overall productivity in the organizational framework.
Broadening out the industrial perspective for growth.
Plenary for Microsoft Access Certification Training
| Track | Week Days | Weekends | Fast Track |
| --- | --- | --- | --- |
| Course Duration | 40-45 Days | 7 Weekends | 8 Days |
| Hours | 1 Hrs. Per Day | 2 Hrs. Per Day | 6+ Hrs. Per Day |
| Training Mode | Classroom/Online | Classroom/Online | Classroom/Online |
Want To Know More About
This Course
Program fees are indicative only* Know more
Program Core Credentials

Trainer Profiles
Industry Experts

Trained Students
10000+

Success Ratio
100%

Corporate Training
For India & Abroad

Job Assistance
100%
BATCH TIMINGS
Microsoft Access Certification Training Upcoming Batches
Take class during weekdays and utilize your weekend for practice.
Get regular training by Industry Experts.
Get Proper guidance on certifications.
Register for Best Training Program.
10% OFF
Running lack of time? Join Fastrack classes to speed up your career growth.
Materials and guidance on certifications
Register for Best Training Program.
Take class during weekdays and utilize your weekend for practice.
Get regular training by Industry Experts.
Get Proper guidance on certifications.
Register for Best Training Program.
10% OFF
Take class during weekdays and utilize your weekend for practice.
Get regular training by Industry Experts.
Get Proper guidance on certifications.
Register for Best Training Program.
10% OFF
More Suitable for working professionals who cannot join in weekdays
Get Intensive coaching in less time
Get Proper guidance on certifications.
Register for Best Training Program.
10% OFF
More Suitable for working professionals who cannot join in weekdays
Get Intensive coaching in less time
Get Proper guidance on certifications.
Register for Best Training Program.
10% OFF
Timings Doesn't Suit You ?
We can set up a batch at your convenient time.
FOR QUERIES, FEEDBACK OR ASSISTANCE
Contact Croma Campus Learner Support
Best of support with us
WhatsApp (For Call & Chat)
CURRICULUM & PROJECTS
Microsoft Access Certification Training
Looking for the best Microsoft Access training course If so, your search ends here! Croma Campus offers the best training to students so they an ahead in their career and get a secured job in a leading MNC or a corporate giant.

Create and Manage a Database
Get full course syllabus in your inbox
Create a new database

Create new databases, create databases using templates, create databases in older formats, create databases using wizards
Manage relationships and keys

Edit references between tables, create and modify relationships, set primary key fields, enforce referential integrity, set foreign keys, view relationships
Navigate through a database

Navigate to specific records, set a form as the startup option, use navigation forms, set navigation options, change views
Protect and maintain a database

Compact databases, repair databases, back up databases, split data bases, encrypt databases with a password, merge databases, recover data from backups
Print and export a database

Print reports, print records, maintain backward compatibility, save databases as templates, save databases to external locations, export to alternate formats
Get full course syllabus in your inbox
Create a table

Create new tables, import external data into tables, create linked tables from external sources, import tables from other database, create tables from templates and application parts
Format a table

Hide fields in tables, change data formats, add total rows, add table descriptions, rename tables
Manage records

Update records, add new records, delete records, append records from external data, find and replace data, sort records, filter records, group records
Create and modify fields

Add fields to tables, add a validation rules to fields, change field captions, change field sizes, change field data types, configure fields to auto-increment, set default values, use input masks, delete fields
Get full course syllabus in your inbox
Create a query

Run queries, create crosstab queries, create parameter queries, create action queries, create multi-table queries, save queries, delete queries
Modify a query

Rename queries, add new fields, remove fields, hide fields, sort data within queries, format fields within queries
Utilize calculated fields and grouping within a query

RAdd calculated fields, add conditional logic, group and summarize data, use comparison operators, use basic operators
Get full course syllabus in your inbox
Create a form

Create new forms, create forms with application parts, save forms,
Set form controls

Move form controls, add form controls, modify data sources, remove

form controls, set form control properties, manage labels
Format a form

Modify tab order in forms, format print layouts, sort records, apply

Modify tab order in forms, format print layouts, sort records, apply themes, change margins, insert backgrounds, auto-order forms, insert headers and footers, insert images, modify existing forms
Get full course syllabus in your inbox
Create a report

Create new reports, create reports with application parts, delete reports
Set report controls

Group data by fields, sort data, add sub-forms, modify data sources, add report controls, manage labels
Format a report

Format reports into multiple columns, add calculated fields, set mar gins, add backgrounds, change report orientation, change sort order, insert headersand footers, insert images, insert page numbers, apply themes, modify existing reports
Get full course syllabus in your inbox
Need Customized curriculum?
Mock Interviews
Prepare & Practice for real-life job interviews by joining the Mock Interviews drive at Croma Campus and learn to perform with confidence with our expert team.
Not sure of Interview environments? Don't worry, our team will familiarize you and help you in giving your best shot even under heavy pressures.
Our Mock Interviews are conducted by trailblazing industry-experts having years of experience and they will surely help you to improve your chances of getting hired in real.
How Croma Campus Mock Interview Works?

Projects
Validate your skills and knowledge by working on industry-based projects that includes significant real-time use cases.
Gain hands-on expertize in Top IT skills and become industry-ready after completing our project works and assessments.
Our projects are perfectly aligned with the modules given in the curriculum and they are picked up based on latest industry standards.
Add some meaningful project works in your resume, get noticed by top industries and start earning huge salary lumps right away.
Request more informations
self assessment
Learn, Grow & Test your skill with Online Assessment Exam to achieve your Certification Goals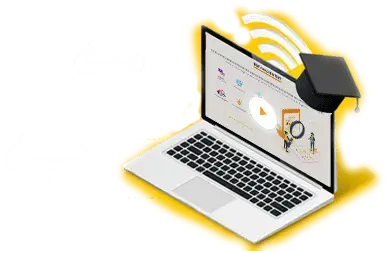 Microsoft Access refers to the popular data management tool which assists in storing information.
An ISO Certified.
End-to-end personalized doubt clearing sessions.
Providing study material.
Currently, Microsoft is not ready to replace Microsoft Access. Moreover, it is planning to remove the application of the platform.
MS Access is easy to learn some concepts need to be analyzed.
Yes, but there are certain rules associated.
Career Assistance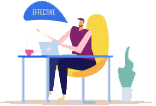 - Build an Impressive Resume
- Get Tips from Trainer to Clear Interviews
- Attend Mock-Up Interviews with Experts
- Get Interviews & Get Hired
Are you satisfied with our Training Curriculum?
If yes, Register today and get impeccable Learning Solutions!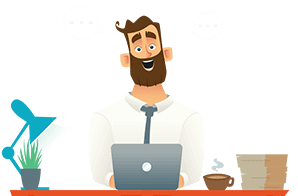 Instructor-led Sessions
The most traditional way to learn with increased visibility,monitoring and control over learners with ease to learn at any time from internet-connected devices.
Real-life Case Studies
Case studies based on top industry frameworks help you to relate your learning with real-time based industry solutions.
Assignment
Adding the scope of improvement and fostering the analytical abilities and skills through the perfect piece of academic work.
Lifetime Access
Get Unlimited access of the course throughout the life providing the freedom to learn at your own pace.
24 x 7 Expert Support
With no limits to learn and in-depth vision from all-time available support to resolve all your queries related to the course.

Certification
Each certification associated with the program is affiliated with the top universities providing edge to gain epitome in the course.
Training Certification
Earn your certificate
Your certificate and skills are vital to the extent of jump-starting your career and giving you a chance to compete in a global space.
Share your achievement
Talk about it on Linkedin, Twitter, Facebook, boost your resume or frame it- tell your friend and colleagues about it.
Video Reviews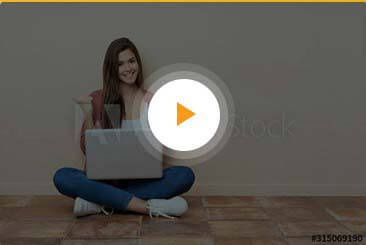 Corporate Training at Croma Campus helped our employees in getting all the required skills through an organized method of instructions. It was truly amazing getting associated with Croma campus with the amazing content delivery and constant support.
Mr. Rajiv Kumar
Manager at Genpact
Batch-2020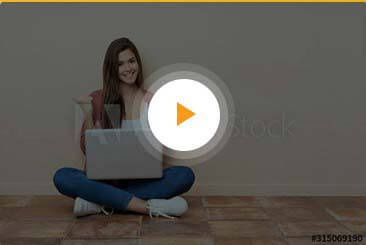 Through corporate training at Croma campus, our employees got all capabilities and knowledge that is required to achieve company goals and success. Furthermore, the training also helped in improving teamwork, employee's satisfaction, retention, and more.
Mr. Abhishek Sharma
Manager at Tech Mahindra
Batch - 2021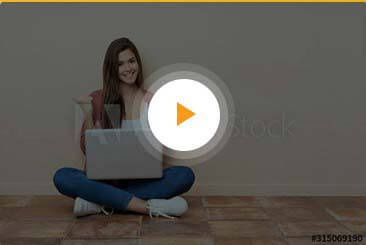 Adding skills and certifications to employers' resume was a wise decision that helped us to increase our revenue by 200 percent and also improved our reputation in terms of quality and on-time delivery.
Mr. Vikram Singh
Manager at hCentive
Batch-2021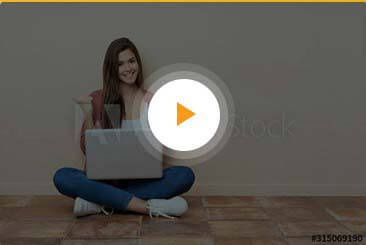 Croma Campus is the best place to learn with amazing support and customer services. The team is always ready to help and assist. They helped me to understand all salesforce concept and today I am working as a Salesforce Professional in a leading industry.
Mrs. Shreya Saxena
Training in Salesforce
Batch-2022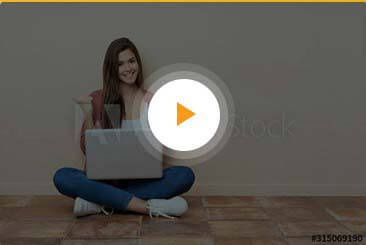 I did complete two courses from Croma Campus. One was web designing and the other was PHP. The mentors are so skillful and knowledgeable. They helped me to learn all concepts with ease without any hassle and I am highly satisfied with my choice.
Mr. Tarun Gupta
Training in PHP
Batch-2021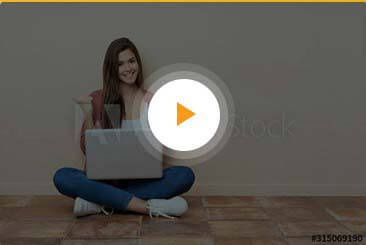 Earlier, I was not sure how online training can help in building a career but the career assistance and mentorship at Croma was so good that I would like to recommend everyone to join the Croma Learning Campus and boost your confidence level too..
Mr. Siddharth Sharma
Training in Software Testing
Batch-2021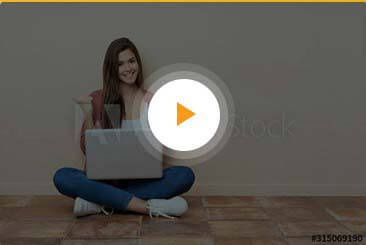 I am a Data Science professional and working with a leading IT industry for more than 15 years. I do have practical exposure to different Data Science services and technologies. I love to teach people having aspiring minds.
Mr. Anurag Mishra
Specialization in Data Science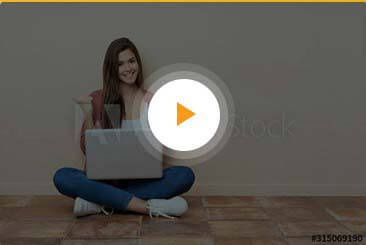 I am a Data Analytics professional with over 10 years of experience. I am associated with Croma campus from last two years. I have trained hundreds of students and guided them towards their career goals and enhancements.
Mr. Tanveer
Specialization in Data Analytics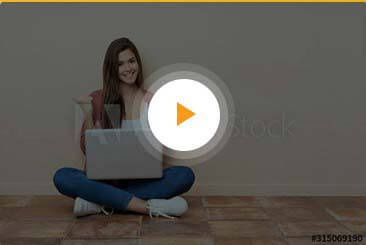 I am a Cloud Computing expert with more than 12 years of experience in an MNC. Till date, I have trained and mentored hundreds of students and professionals globally. Working at Croma is an enriching experience and a wonderful journey too.
Mr. Vikash Jha
Specialization in Cloud Computing
Testimonials & Reviews
The Oracle/SQL training at Croma is highly interactive and practical. The best thing is that you don't have to worry even you miss one or more LIVE sessions. You will get the recording of each class in LMS (Learning Management System
Read More...

Alok Sharma
web Solutions Oracle
Thank you Croma Campus for breaking down the subject in small and easy components. It made everything easy to understand. I appreciate your patience and style of teaching. I was worried in getting into Database testing training but the
Read More...