Croma Campus is one of the best Microservices Training Institute in Delhi for keeping your technical skills up to date with industry standards in the IT industry. Our Microservices training in Delhi programme is tailored to students, freshmen, and beginners who want to pursue a bright career in.NET and work for the MNCs of their dreams.
The Mastering Microservices Training is aimed at.NET developers who want to learn how to create modern web apps with Microservices Patterns and Azure. Microservices architecture, multiple patterns, service bus, service fabric, and Microservices CI/CD are all covered in this course.
Our Microservices training in Delhi will teach you how to create and manage APIs using Azure API Management. Create a microservices-based application and deploy it to Azure Service Fabric. We also have a specialised team of professionals who will use their experience and knowledge to assist you to understand how to design an ASP.NET Core application and integrate various microservices patterns in your application, as well as set up a continuous integration and delivery pipeline.
At the completion of this Microservices training in Delhi, attendees will be able to;

Become familiar with the principles of microservices.

ASP.NET Core Microservices Architecture Implementation

Swagger can be used to document your APIs.

Existing N-tier applications should be decomposed into microservices.

Transform a centralised database into a distributed database by decomposing it.

Using ASP.NET Core, create dependable services

Become familiar with Azure Service Fabric and how to use it.

Activate the Ocelot API Gateway

Activate Azure API Management

Using the CQRS technique, query microservices
In India, the average income for a java microservices developer is 1,400,000 rupees per year or $718 per hour. Starting salaries for entry-level employment start at $110,000 per year, with the most experienced professionals earning up to $2200,000 per year.
Based on 24 salaries, an early career Software Developer with 1-4 years of experience gets an average total salary of 703,178 (including tips, bonus, and overtime pay). Based on 13 salaries, a mid-career Software Developer with 5-9 years of experience gets an average total salary of $1179,162.
When you choose the best Microservices training institute in Delhi at Croma Campus and gain experience of more than 5 years, you are likely to get an average total salary of $1,650,000.
Microservices Architecture, or simply Microservices, is a unique method of developing software systems as a suite of independently deployable, small, modular services, each of which runs its process and communicates with one another using a well-defined, lightweight mechanism to achieve a business goal. This architectural technique is deemed suitable when you need to enable support for a variety of platforms and devices, such as the web, mobile, Internet of Things, and so on, because of its scalability. You can also utilise this strategy when you're not sure what kind of devices you'll need to support in an increasingly Cloud-based future because of its flexibility.
And it wouldn't be wrong to say that students are aggressively looking for the best Microservices training in Delhi to stay ahead in their careers. Also, when you choose the Croma campus for your course completion, you are likely to bag a higher salary package as compared to your competitors.
The market for microservices architecture is expanding. According to Industry Research Future, the market is growing at a 17 percent compound annual growth rate (CAGR), on track to reach $33 billion by 2023. Microservices, which divide a large application into smaller, modular services that connect through APIs, are growing in popularity because of cloud-based solutions such as Software as a Service (SaaS) and Platform as a Service (PaaS).

Working with a huge codebase, which might cause your development environment to become overburdened and reduce productivity.

Changing the technological stack without affecting the functioning of the application

Scaling that can only be done horizontally, which implies that each copy of the application uses the same resources across multiple servers, which is an inefficient model.
After the completion of your Microservices training in Delhi, you must know how to perform a range of job roles and responsibilities. Let's discuss them in detail!

Assist in the design and development of high-quality software for large-scale Java/Spring Batch/Microservice applications.

Execute implementation tasks as well as a unit and system testing of application code.

Analyse business needs and develop technical design documents that follow the company's architecture guidelines.

Ensures that the application's performance targets are met. Designs, codes, tests, debugs, documents, maintains and modifies high-complexity, high-risk computer applications.

Performs and/or leads the solution's design, coding, testing, implementation, and documentation. Creates both broad and specialised programme specifications.
You would be able to appear for interviews and be employed in respected businesses after completing your Microservices training in Delhi. Google, TCS, IBM, Cognizant Technology, Accenture, and other major design organisations around the world are among the top employers.
You'll be able to quickly establish yourself as a globally sought-after expert and easily outperform other applicants in interviews if you take our Microservices training in Delhi. You may establish yourself as a skilled expert and boost your value in today's tech-dominated industry by finishing the Microservices training course in Delhi. Our credentials are recognised worldwide, allowing you to work from any location. You can also work in another country after completing Microservices course in Delhi.
So, what are you waiting for simply choose the best Microservices training in Delhi, become a certified pro and earn a significant salary package.
Related Courses to Microservices Training in Delhi
Why should you learn Microservices?
Microservices eliminate organizational-based issues.
Easier to build & maintaining applications in organizational structure.
Microservices Offering out continuous delivery of processes.
Flexible for different tools & industry-oriented technologies.
Maintaining cross-team coordination & effective communication.
Plenary for Microservices Certification Training
| Track | Week Days | Weekends | Fast Track |
| --- | --- | --- | --- |
| Course Duration | 40-45 Days | 7 Weekends | 8 Days |
| Hours | 1 Hrs. Per Day | 2 Hrs. Per Day | 6+ Hrs. Per Day |
| Training Mode | Classroom/Online | Classroom/Online | Classroom/Online |
Want To Know More About
This Course
Program fees are indicative only* Know more
Program Core Credentials

Trainer Profiles
Industry Experts

Trained Students
10000+

Success Ratio
100%

Corporate Training
For India & Abroad

Job Assistance
100%
BATCH TIMINGS
Microservices Certification Training Upcoming Batches
Take class during weekdays and utilize your weekend for practice.
Get regular training by Industry Experts.
Get Proper guidance on certifications.
Register for Best Training Program.
10% OFF
Running lack of time? Join Fastrack classes to speed up your career growth.
Materials and guidance on certifications
Register for Best Training Program.
Take class during weekdays and utilize your weekend for practice.
Get regular training by Industry Experts.
Get Proper guidance on certifications.
Register for Best Training Program.
10% OFF
Take class during weekdays and utilize your weekend for practice.
Get regular training by Industry Experts.
Get Proper guidance on certifications.
Register for Best Training Program.
10% OFF
More Suitable for working professionals who cannot join in weekdays
Get Intensive coaching in less time
Get Proper guidance on certifications.
Register for Best Training Program.
10% OFF
More Suitable for working professionals who cannot join in weekdays
Get Intensive coaching in less time
Get Proper guidance on certifications.
Register for Best Training Program.
10% OFF
Timings Doesn't Suit You ?
We can set up a batch at your convenient time.
FOR QUERIES, FEEDBACK OR ASSISTANCE
Contact Croma Campus Learner Support
Best of support with us
WhatsApp (For Call & Chat)
CURRICULUM & PROJECTS
Microservices Certification Training
Microservices Architecture Training introduces you to the concept of Microservices that are small, lightweight, process-driven components. So, Microservices are the next important thing in designing scalable, easy-to-maintain applications. This not only makes application development easier but also offers great flexibility and lets you utilize various resources optimally. Course Objectives:

Evolution of Microservices

Microservices Architecture

Microservices Reference Architecture
Get full course syllabus in your inbox
Evolution of Microservices

Service oriented Architecture

Microservice and API Ecosystem

Microservices in nutshell
Get full course syllabus in your inbox
Microservices Architecture

REST Architecture principles

Microservice Characteristics

Inter-Process Communications

Microservice Transaction Management
Get full course syllabus in your inbox
Microservices Design

Big Mud Ball to Sweet Gems

Untangling the Ball of MUD

Decouple the User interface and Backend Business Logic

Microservice Design Patterns

Microservice Architecture Decisions
Get full course syllabus in your inbox
Microservices Security

Why is Security important

Microservice Security Principles

Microservice Security techniques

How to secure a Microservice using OAuth 2.0
Get full course syllabus in your inbox
Microservices Testing

Testing scenarios and strategy

Testing Best Practice for Microservices

How to test Microservices
Get full course syllabus in your inbox
Microservices Reference Architecture

Reading properties in various ways

Implementing config server

Setting up Discovery Server

Setting up Discovery Client

Overview of Actuator Endpoints

API Gateway and Dynamic Routing

Need for Event Driven Systems

Building Event Driven Systems

Implementing Distributed Tracing
Get full course syllabus in your inbox
Placement Guide

Tips to clear an Interview

Common Interview questions and answers

Microservices Interview Questions and Answers

Career roadmap and certifications

Attempt for related Global Certification Exam
Get full course syllabus in your inbox
Need Customized curriculum?
Mock Interviews
Prepare & Practice for real-life job interviews by joining the Mock Interviews drive at Croma Campus and learn to perform with confidence with our expert team.
Not sure of Interview environments? Don't worry, our team will familiarize you and help you in giving your best shot even under heavy pressures.
Our Mock Interviews are conducted by trailblazing industry-experts having years of experience and they will surely help you to improve your chances of getting hired in real.
How Croma Campus Mock Interview Works?

Projects
Validate your skills and knowledge by working on industry-based projects that includes significant real-time use cases.
Gain hands-on expertize in Top IT skills and become industry-ready after completing our project works and assessments.
Our projects are perfectly aligned with the modules given in the curriculum and they are picked up based on latest industry standards.
Add some meaningful project works in your resume, get noticed by top industries and start earning huge salary lumps right away.
Request more informations
self assessment
Learn, Grow & Test your skill with Online Assessment Exam to achieve your Certification Goals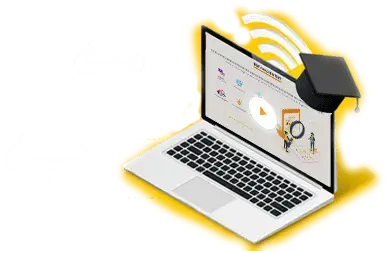 Croma Campus is one of the excellent Microservices Training Institute in Delhi that offers hands-on practical knowledge, practical implementation on live projects and will ensure the job with the help of Microservices Training Courses, Croma Campus provides Microservices Training by industrial experts, they have 8+ years working experience in top organization.
Croma Campus associated with top organizations like HCL, Wipro, Dell, BirlaSoft, Tech Mahindra, TCS, IBM, etc. make us capable to place our students in top MNCs across the globe. Our training curriculum is approved by our placement partners.
Croma Campus in Delhi mentored more than 3000+ candidates with Microservices Certification Training in Delhi at a very reasonable fee. The course curriculum is customized as per the requirement of candidates/corporates. You will get study material in the form of E-Books, Online Videos, Certification Handbooks, Certification and 500 Interview Questions along with Project Source material.
Croma Campus is a well-equipped Microservices Training Institute in Delhi. Candidates will implement the following concepts under the Microservices : - Linear Regression with One Variable, Linear Algebra Review, Linear Regression with Multiple Variables, Octave/Matlab Tutorial, Logistic Regression, Regularization, Neural Networks: Representation, Neural Networks: Learning, Microservices System Design, Support Vector Machines on real-time projects along with Microservices Placement Training modules like aptitude test preparation etc.
For details information & FREE demo class, call us at 120-4155255, +91-9711526942 or write to us [email protected]
Address: – G-21, Sector-03, Noida (201301)
Career Assistance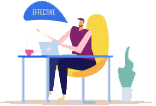 - Build an Impressive Resume
- Get Tips from Trainer to Clear Interviews
- Attend Mock-Up Interviews with Experts
- Get Interviews & Get Hired
Are you satisfied with our Training Curriculum?
If yes, Register today and get impeccable Learning Solutions!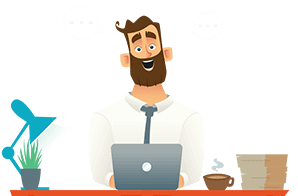 Instructor-led Sessions
The most traditional way to learn with increased visibility,monitoring and control over learners with ease to learn at any time from internet-connected devices.
Real-life Case Studies
Case studies based on top industry frameworks help you to relate your learning with real-time based industry solutions.
Assignment
Adding the scope of improvement and fostering the analytical abilities and skills through the perfect piece of academic work.
Lifetime Access
Get Unlimited access of the course throughout the life providing the freedom to learn at your own pace.
24 x 7 Expert Support
With no limits to learn and in-depth vision from all-time available support to resolve all your queries related to the course.

Certification
Each certification associated with the program is affiliated with the top universities providing edge to gain epitome in the course.
Training Certification
Earn your certificate
Your certificate and skills are vital to the extent of jump-starting your career and giving you a chance to compete in a global space.
Share your achievement
Talk about it on Linkedin, Twitter, Facebook, boost your resume or frame it- tell your friend and colleagues about it.
Video Reviews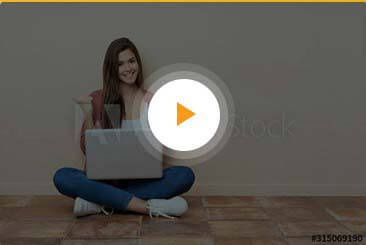 Corporate Training at Croma Campus helped our employees in getting all the required skills through an organized method of instructions. It was truly amazing getting associated with Croma campus with the amazing content delivery and constant support.
Mr. Rajiv Kumar
Manager at Genpact
Batch-2020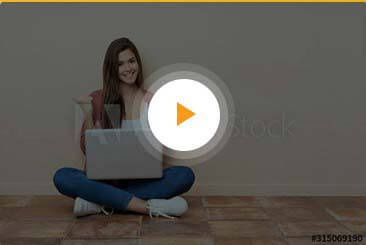 Through corporate training at Croma campus, our employees got all capabilities and knowledge that is required to achieve company goals and success. Furthermore, the training also helped in improving teamwork, employee's satisfaction, retention, and more.
Mr. Abhishek Sharma
Manager at Tech Mahindra
Batch - 2021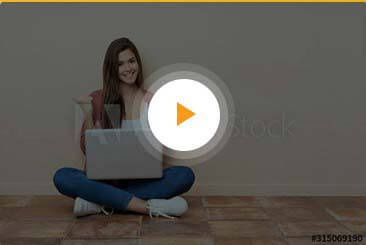 Adding skills and certifications to employers' resume was a wise decision that helped us to increase our revenue by 200 percent and also improved our reputation in terms of quality and on-time delivery.
Mr. Vikram Singh
Manager at hCentive
Batch-2021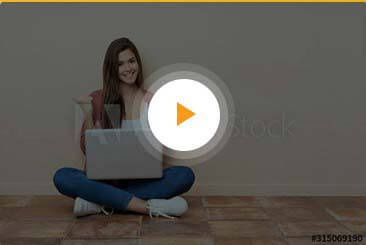 Croma Campus is the best place to learn with amazing support and customer services. The team is always ready to help and assist. They helped me to understand all salesforce concept and today I am working as a Salesforce Professional in a leading industry.
Mrs. Shreya Saxena
Training in Salesforce
Batch-2022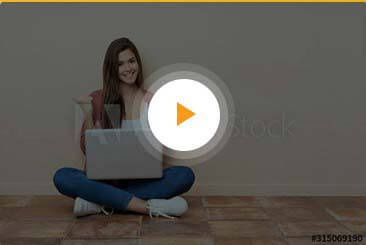 I did complete two courses from Croma Campus. One was web designing and the other was PHP. The mentors are so skillful and knowledgeable. They helped me to learn all concepts with ease without any hassle and I am highly satisfied with my choice.
Mr. Tarun Gupta
Training in PHP
Batch-2021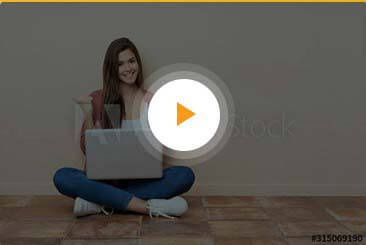 Earlier, I was not sure how online training can help in building a career but the career assistance and mentorship at Croma was so good that I would like to recommend everyone to join the Croma Learning Campus and boost your confidence level too..
Mr. Siddharth Sharma
Training in Software Testing
Batch-2021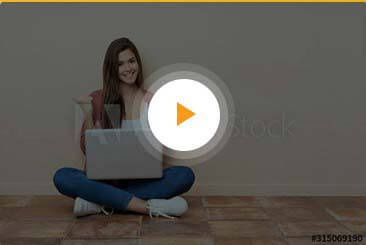 I am a Data Science professional and working with a leading IT industry for more than 15 years. I do have practical exposure to different Data Science services and technologies. I love to teach people having aspiring minds.
Mr. Anurag Mishra
Specialization in Data Science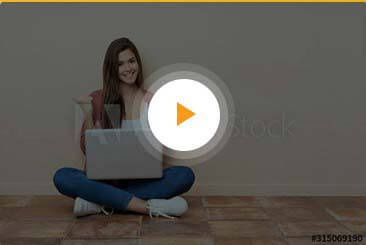 I am a Data Analytics professional with over 10 years of experience. I am associated with Croma campus from last two years. I have trained hundreds of students and guided them towards their career goals and enhancements.
Mr. Tanveer
Specialization in Data Analytics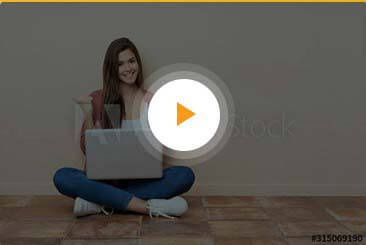 I am a Cloud Computing expert with more than 12 years of experience in an MNC. Till date, I have trained and mentored hundreds of students and professionals globally. Working at Croma is an enriching experience and a wonderful journey too.
Mr. Vikash Jha
Specialization in Cloud Computing