A Microsoft Certified Software Developer (MCSD) refers to the individual who successfully passed out the examination done for judging the tactics of designing mobile applications. Nowadays, with the increasing momentum of these services, most developers across the globe are going for this certification. An MCSD is given out to the individuals who are knowledgeable in implementing the development works. Resultantly, MCSD Training in Noida getting out a boom.
Students interested in learning how to create and analyze enterprise solutions using Microsoft technologies and development tools might consider enrolling in Croma Campus's top MCSD Training Institute in Noida. An MCSD not only validates a developer's abilities but also boosts their earning potential. It has a contributing capacity of multiple people which makes it unique in view.
The main objective of the MCSD Training Institute in Noida learning is that we will help you with the skills that are important to build modern mobile and web applications. This course offers training and practical exposure to the work process required in the organization today.
Here are the MCSD certification course objectives:

Learning out the design process of UI layouts.

Designing out the separation of concerns.

Applying out the MVVM pattern.

Designing as well as implementing a process lifetime management system.

Creating out the layout are apps for further handling.
The salary expectation after completing the MCSA Training in Noida gets based on the skills that you learn and the educational qualification you have before learning this course. With the certification, you will surely get the eligibility but the salary can be expected seeing the factors such as firm size, reputation, job type, and work experience. A Microsoft Certified Solution Developer in the United States earns an average annual salary of $99,000, according to Payscale.
There are various domains that you can enroll in after completing the course. With the certificate, you can easily handle the major categories related to server, application, desktop, developer, and database. Here are a few more points that can help you after completing the course at MCSD Training Institute in Noida.

The course curriculum helps out in understanding different perspectives of development and individuals can get to multiple sectors like IT(Information Technology), Telecommunications, Financial services, etc.

With the simultaneous rise in software-powered companies, the revenue growth of unicorns may cross out the US $ 1 billion in the upcoming period.

You should be able to become more productive with the knowledge you gain through Microsoft certification training.

Our Microsoft Certification Training can help you stand out by providing further verification of your knowledge.

As you hunt for new work, the certification program may help you stand out in your professional network.
We all know Microsoft and the components it provides to assist with business-related work and other personnel work as well, with such great goodwill many organizations and people are regularly using the components to solve issues and to bring in productivity. Before enrolling in MCSD Training in Noida it is important to check out the reasons behind its popularity

The certification path gets designed for IT(Information Technology) professionals who want to go into the verticals of mobile app development & SharePoint applications.

MCSD also has six types of certifications that help out in tracking the work of software developers, web developers as well as and applications engineers.

With this certification, learners will be able to architect, construct, and administer Microsoft Azure solutions.

The MCSD Azure Solutions Architect certification necessitates a more extensive set of abilities, including programming and programming languages.

Applicants must show they can work as a developer, IT professional, DevOps practitioner, and designer/architect.
You will be required to perform a variety of job duties at work after completing your MCSD Training in Noida. Let's talk about them!

Provide IT support to internal employees within the organization.

Reorganize employee workstations for new hires.

Hands-on fixes at the desktop level, covering system and application installation and upgrades, as well as software and configuration.

Information technology-related processes and procedures should be documented.

Examine IT operations and give improved suggestions.
After completing the course at MCSD Training Institute in Noida many organizations are using the Microsoft components to have access to control the organization process. Well, this is today implemented in many top organizations, here are the reasons that explain how and which organizations you will get opportunities from after completing the MCSD training.
Here are the points that explain the popularity of the MCSD Training in Noida and its importance in the market. Establish yourself as a sought-after expert on a global scale. In interviews, you'll be able to effortlessly outperform other prospects. Your credentials have been verified, allowing you to operate remotely.
Why should you learn MCSD?
MCSD Helps in displaying the talent of the developer.
Getting deep knowledge of the technologies involved.
Handling out different skills related to the technology.
Helps in taking out the development skills into the main domain.
Getting ready for the daily business challenges.
Plenary for MCSD Certification Training
| Track | Week Days | Weekends | Fast Track |
| --- | --- | --- | --- |
| Course Duration | 40-45 Days | 7 Weekends | 8 Days |
| Hours | 1 Hrs. Per Day | 2 Hrs. Per Day | 6+ Hrs. Per Day |
| Training Mode | Classroom/Online | Classroom/Online | Classroom/Online |
Want To Know More About
This Course
Program fees are indicative only* Know more
Program Core Credentials

Trainer Profiles
Industry Experts

Trained Students
10000+

Success Ratio
100%

Corporate Training
For India & Abroad

Job Assistance
100%
BATCH TIMINGS
MCSD Certification Training Upcoming Batches
Take class during weekdays and utilize your weekend for practice.
Get regular training by Industry Experts.
Get Proper guidance on certifications.
Register for Best Training Program.
10% OFF
Running lack of time? Join Fastrack classes to speed up your career growth.
Materials and guidance on certifications
Register for Best Training Program.
Take class during weekdays and utilize your weekend for practice.
Get regular training by Industry Experts.
Get Proper guidance on certifications.
Register for Best Training Program.
10% OFF
Take class during weekdays and utilize your weekend for practice.
Get regular training by Industry Experts.
Get Proper guidance on certifications.
Register for Best Training Program.
10% OFF
More Suitable for working professionals who cannot join in weekdays
Get Intensive coaching in less time
Get Proper guidance on certifications.
Register for Best Training Program.
10% OFF
More Suitable for working professionals who cannot join in weekdays
Get Intensive coaching in less time
Get Proper guidance on certifications.
Register for Best Training Program.
10% OFF
Timings Doesn't Suit You ?
We can set up a batch at your convenient time.
FOR QUERIES, FEEDBACK OR ASSISTANCE
Contact Croma Campus Learner Support
Best of support with us
WhatsApp (For Call & Chat)
CURRICULUM & PROJECTS
MCSD Certification Training
Croma Campus Training & Development Private Limited is an education platform since 2010 providing rigorous industry-relevant programs designed and delivered in collaboration with world-class faculty and industry.

Exam 70-486: Developing ASP.NET MVC Web Application

Design the application architecture (15-20%)

Design the build and deployment architecture (10%-15%)

Design the User Experience (15% - 20%)

Develop the User Experience (15% to 20%)

Troubleshoot and Debug Web Applications (20%-25%)

Design and Implement Security (15% to 20%)

Exam 70-483: Programming in C#

Manage Program Flow (25-30%)

Create and Use Types (25-30%)

Debug Applications and Implement Security (25-30%)

Implement Data Access (25-30%)
Get full course syllabus in your inbox
Exam 70-486: Developing ASP.NET MVC Web Application
Get full course syllabus in your inbox
Plan the application layers

Plan data access; plan for separation of concerns,

Appropriate use of models, views, controllers, view components, and service dependency injection;

Choose between client-side and server-side processing;

Choose between ASP.NET Core and ASP.NET;

Choose when to use .NET standard libraries;
Design a Distributed Application

Design a hybrid application;

Plan for session management in a distributed environment

Plan web farms; run Microsoft Azure services on-premises with Azure Pack;

Enable deferred processing through Azure features (including queues, scheduled, and on-demand jobs, Azure Functions, and Azure Web Jobs, etc.)
Design and Implement the Azure Web Apps Life Cycle

Identify and implement Start, Run, and Stop events

Code against application events in applications;

Configure startup tasks, including (IIS, app pool configuration, and third-party tools)
Configure State Management

Choose a state management mechanism including (in-process, out of process, and Redis- based state management);

Use cookies or local storage to maintain state;

Apply configuration settings in web.config files;

Implement session less state (including Query Strings)

Configure middleware to enable session and application state in ASP.NET Core
Design a Caching Strategy

Implement page output caching

Implement Azure Redis caching

Network (CDN) strategy, for example, Azure CDN
Design and implement a Web Socket strategy

Read and write string and binary data asynchronously

Choose a connection loss strategy; decide when to use

Web Sockets; implement Signal R;

Enable web socket features in an Azure Web App instance
Design a Configuration Management Solution

Manage configuration sources, including XML, JSON, and INI files;

Manage environment variables; implement Option objects;

Implement multiple environments using files and hierarchical structure

Manage sensitive configuration;

React to runtime configuration changes;

Implement a custom configuration source;

Secure configuration by using Azure Key Vault

Use the Secret Manager tool in development to keep secrets out of your code for configuration values
Interact with the host environment

Work with file system using file providers; work with environment variables;

Determine hosting environment capabilities;

Implement native components, including PInvoke and native dependencies for hosts including Linux and Windows;

Use ASP.NET hosting on an Open Web Interface for .NET (OWIN)-based server
Compose an application by using the framework pipeline

Add custom request processing modules to the pipeline;

Add, remove, and configure services used in the application;

Design and implement middleware;

Design for kestrel, Http.sys web server and IIS;

Design and implement startup filters
Get full course syllabus in your inbox
Design a browser artifact build strategy

Design a JavaScript build pipeline using Gulp, Grunt, NPM and Bower;

Design an artifact build strategy using Less, Sass and Font Awesome;

Design and implement a bundling and minification strategy for browser artifacts, including JavaScript, CSS, and images
Design a server build strategy

Manage NuGet dependencies;

Target runtimes, including the full .NET Framework, .NET core, and .NET standard;

Manage debug and release configurations, including compilation and optimization options;

Include or exclude files from build;

Manage build sources, including content, resources, and shared files;

Implement metadata for projects, including version, release notes, and descriptions;

Define other build options, including XML Doc and warningsAsErrors;

Work with static files in ASP.NET core.
Design a publishing strategy

Implement application publishing using dotnet.exe;

Manage publishing options in csproj; implement additional tooling;

Implement pre-publish and post-publish scripts;

Implement native compilation;

Publish to Docker container image
Implement an Azure deployment strategy

Deploy Azure Web App using supported deployment models including FTP, Kudu, Web Deploy, and Visual Studio Publishing Wizard;

Provision ARM- based resources while deploying applications;

Implement deployment environments, including dev, test, and prod in Azure;

Use deployment slots for staging sites;
Implement a on-premises deployment strategy

Deploy application to IIS using Web Deploy, XCOPY, and Visual Studio Publishing Wizard;

Deploy application to Windows Nano Server, deploy application to IIS Hosted Web Core, deploy application to HTTP.sys web server;

Deploy application to Kestrel on Windows and Linux; implement reverse proxying to Kestrel using IIS and Nginx
Get full course syllabus in your inbox
Create elements of the user interface for a web application

Create and apply styles by using CSS;

Structure and lay out the user interface by using HTML,

Implement dynamic page content based on a design
Design and implement UI behavior

Implement client-side forms validation;

Use JavaScript to manipulate the DOM;

Extend objects by using prototypal inheritance;

Use AJAX to make partial page updates

Design the UI layout of an application

Implement partial views and view components for reuse in different areas of the application;

Design and implement pages by using Razor Pages;

Design and implement layouts to provide visual structure;

Define and render optional and required page sections;

Create and use tag and HTML helpers to simplify markup
Plan a responsive UI layout

Plan for applications that run on multiple devices and screen resolutions;

Use media queries and Bootstrap's responsive grid;

Detect browser features and capabilities;

Create a web application that runs across multiple browsers and mobile devices;

Enable consistent cross-browser experiences with poly-fills
Plan mobile UI strategy

Implement mobile specific UI elements such as touch input, low bandwidth situations, and device orientation changes;

Define and implement a strategy for working with mobile browsers
Get full course syllabus in your inbox
Plan for search engine optimization and accessibility

Use analytical tools to parse HTML;

Provide an xml sitemap and robots.txt file to improve scraping;

Write semantic markup for accessibility, for example, screen readers;

Use rich snippets to increase content visibility
Plan and implement globalization and localization

Plan a localization strategy;

Create and apply resources to UI including JavaScript resources;

Set cultures and implement server-side localization and globalization

Design and implement MVC controllers and actions

Apply authorization attributes, filters (e.g., including global, authentication, and overridden filters);

Use choose and implement custom HTTP status codes and responses;

Implement action results;

Implement Dependency Injection for services in controllers;
Design and implement routes

Define a route to handle a URL pattern;

Apply route constraints; ignore URL patterns;

Add custom route parameters and define areas;

Define routes that interoperate with Single Page Application frameworks such as Angular
Control application behavior by using MVC extensibility points `

Create custom middleware and inject it into the pipeline;

Implement MVC filters and controller factories;

Control application behavior by using action results, model binders, and route handlers;

Inject services into a view
Design and implement serialization and model binding

Serialize models and data using supported serialization formats, including JSON, XML, protobuf, and WCF/SOAP;

Implement model and property binding, including custom binding and model validation;

Implement web socket communication in MVC

Implement file uploading and multipart data;

Use AutoRest to build clients
Get full course syllabus in your inbox
Prevent and troubleshoot runtime issues

Troubleshoot performance, security, and errors;

Implement tracing, logging, and debugging (including IntelliTrace);

Enable and configure health monitoring (including Performance Monitor));

Configure and use App Insights runtime telemetry
Design an exception handling strategy

Handle exceptions across multiple layers; use MVC middleware to configure error handling;

Use different exception handling strategies for different environments;

Create and display custom error pages;

Configure a custom pipeline for error handling;

Handle first chance exceptions;

Configure and use App Insights;

Log application exceptions;
Test a web application

Create and run unit tests, for example, use the Assert class, create mocks and stubs;

Create and run web tests including using Browser Link;

Debug a web application in multiple browsers and mobile emulators;

Use Azure DevTest Labs; use Visual Studio Team Services
Debug an Azure application

Collect diagnostic information by using Azure App Insights;

Choose log types, for example, event logs, performance counters, and crash dumps;

Stream logs directly to Visual Studio from a deployed site;

Debug an Azure application by using Visual Studio and remote debugging;

Interact directly with remote Azure websites using Server Explorer
Get full course syllabus in your inbox
Configure authentication and Authenticate users

Enforce authentication settings

Implement ASP.NET Core Identity and enable Facebook, Google and other external providers;

Implement account confirmation, password recovery, and multi-factor authentication.

Perform authentication using Azure Active Directory, Azure Active Directory B2C, Azure Active Directory B2B, and Microsoft Identity manage user session by using cookies;

Acquire access tokens using the Microsoft Authentication Library (MSAL)
Configure and apply authorization

Create roles; authorize roles programmatically; configure and work with custom User Stores using middleware; configure controllers and actions to participate in authorization

Design and implement claims-based authentication

Perform authentication and authorization using tokens including OpenID, OAuth, JWT, SAML, bearer tokens, etc.
Manage data integrity

Apply encryption to application data; apply encryption to the configuration sections of an application;

Sign application data to prevent tampering; secure data using Azure Key Vault;

Implement encryption for data protection using the data protection APIs in transit and at rest
Implement a Secure Site

Secure communication by applying SSL certificates

Require SSL for all requests;

Enable SSL hosting in the development environment;

Implement SSL using Azure Load Balancers; salt and hash passwords for storage;

Use HTML encoding to prevent cross-site scripting attacks (ANTI-XSS Library);

Implement deferred validation and handle unvalidated requests, for example, form, query string, and URL;

Prevent SQL injection attacks by

Parameterizing queries; prevent cross-site request forgeries (XSRF);

Use Azure Security Center to monitor Azure resources;

Implement Cross Origin Resource Sharing (CORS)

Implement protection against open redirect attacks
Get full course syllabus in your inbox
Candidates for this exam are developers with at least one year of experience programming essential business logic for a variety of application types, hardware, and software platforms using C#.
Get full course syllabus in your inbox
Exam 70-483: Programming in C#
Get full course syllabus in your inbox
Implement multithreading and asynchronous processing

Use the Task Parallel library, including the Parallel. For method, PLINQ, Tasks; create continuation tasks; spawn threads by using Thread Pool; unblock the UI; use async and await keywords; manage data by using concurrent collections
Manage Multithreading

Synchronize resources; implement locking; cancel a long-running task; implement thread-safe methods to handle race conditions
Implement program flow

Iterate across collection and array items; program decisions by using switch statements, if/then, and operators; evaluate expressions,
Create and implement events and call-backs

Create event handlers; subscribe to and unsubscribe from events; use built-in delegate types to create events; create delegates; lambda expressions; anonymous methods
Implement exception handling

Handle exception types, including SQL exceptions, network exceptions, communication exceptions, network timeout exceptions; use catch statements; use base class of an exception; implement try-catch-finally blocks; throw exceptions; rethrow an exception; create custom exceptions; handle inner exceptions; handle aggregate exceptions
Get full course syllabus in your inbox
Create types

Create value types, including structs and enum; create reference types, generic types, constructors, static variables, methods, classes, extension methods; create optional and named parameters; create indexed properties; create overloaded and overridden methods
Consume types

Box or unbox to convert between value types; cast types; convert types; handle dynamic types; ensure interoperability with unmanaged code that accesses COM APIs
Enforce encapsulation

Enforce encapsulation by using properties; enforce encapsulation by using accessors, including public, private, protected, and internal; enforce encapsulation by using explicit interface implementation
Create and implement a class hierarchy

Design and implement an interface; inherit from a base class; create and implement classes based on the IComparable, IEnumerable, IDisposable, and IUnknown interfaces
Find, execute, and create types at runtime by using reflection

Create and apply attributes; read attributes; generate code at runtime by using Code-Dom and lambda expressions; use types from the System. Reflection namespace, including Assembly, PropertyInfo, MethodInfo, Type
Manage the object life cycle

Manage unmanaged resources; implement IDisposable, including interaction with finalization; manage IDisposable by using the Using statement; manage finalization and garbage collection
Manipulate strings

Manipulate strings by using the StringBuilder, StringWriter, and StringReader classes; search strings; enumerate string methods; format strings; use string interpolation
Get full course syllabus in your inbox
Validate application input

Validate JSON data; choose the appropriate data collection type; manage data integrity; evaluate a regular expression to validate the input format; use built-in functions to validate data type and content
Perform symmetric and asymmetric encryption

Choose an appropriate encryption algorithm; manage and create certificates; implement key management; implement the System. Security namespace; hashing data; encrypt streams
Manage assemblies

Version assemblies; sign assemblies using strong names; implement side-by-side hosting; put an assembly in the global assembly cache; create a Win MD assembly
Debug an application

Create and manage pre-processor compiler directives; choose an appropriate build type; manage program database files and (debug symbols)
Implement diagnostics in an application

Implement logging and tracing; profiling applications; create and monitor performance counters; write to the event logs.
Get full course syllabus in your inbox
Perform I/O operations

Read and write files and streams; read and write from the network by using classes in the System.Net namespace; implement asynchronous I/O operations
Consume data

Retrieve data from a database; update data in a database; consume JSON and XML data; retrieve data by using web services
Query and manipulate data and objects by using LINQ

Query data by using operators, including projection, join, group, take, skip, aggregate; create method-based LINQ queries; query data by using query comprehension syntax; select data by using anonymous types; force execution of a query; read, filter, create, and modify data structures by using LINQ to XML.
Serialize and deserialize data

Serialize and deserialize data by using binary serialization, custom serialization, XML Serializer, JSON Serializer, and Data Contract Serializer
Store data in and retrieve data from collections

Store and retrieve data by using dictionaries, arrays, lists, sets, and queues; choose a collection type; initialize a collection; add and remove items from a collection; use typed vs. non-typed collections; implement custom collections; implement collection interfaces.
Get full course syllabus in your inbox
Need Customized curriculum?
Mock Interviews
Prepare & Practice for real-life job interviews by joining the Mock Interviews drive at Croma Campus and learn to perform with confidence with our expert team.
Not sure of Interview environments? Don't worry, our team will familiarize you and help you in giving your best shot even under heavy pressures.
Our Mock Interviews are conducted by trailblazing industry-experts having years of experience and they will surely help you to improve your chances of getting hired in real.
How Croma Campus Mock Interview Works?

Projects
Validate your skills and knowledge by working on industry-based projects that includes significant real-time use cases.
Gain hands-on expertize in Top IT skills and become industry-ready after completing our project works and assessments.
Our projects are perfectly aligned with the modules given in the curriculum and they are picked up based on latest industry standards.
Add some meaningful project works in your resume, get noticed by top industries and start earning huge salary lumps right away.
Request more informations
self assessment
Learn, Grow & Test your skill with Online Assessment Exam to achieve your Certification Goals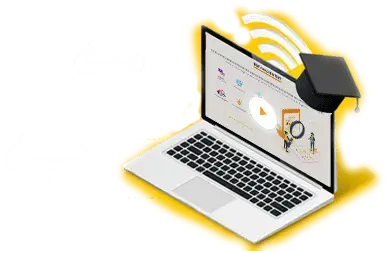 Career Assistance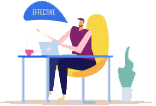 - Build an Impressive Resume
- Get Tips from Trainer to Clear Interviews
- Attend Mock-Up Interviews with Experts
- Get Interviews & Get Hired
Are you satisfied with our Training Curriculum?
If yes, Register today and get impeccable Learning Solutions!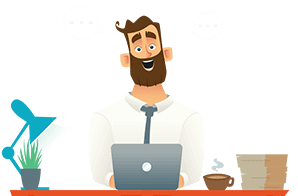 Instructor-led Sessions
The most traditional way to learn with increased visibility,monitoring and control over learners with ease to learn at any time from internet-connected devices.
Real-life Case Studies
Case studies based on top industry frameworks help you to relate your learning with real-time based industry solutions.
Assignment
Adding the scope of improvement and fostering the analytical abilities and skills through the perfect piece of academic work.
Lifetime Access
Get Unlimited access of the course throughout the life providing the freedom to learn at your own pace.
24 x 7 Expert Support
With no limits to learn and in-depth vision from all-time available support to resolve all your queries related to the course.

Certification
Each certification associated with the program is affiliated with the top universities providing edge to gain epitome in the course.
Training Certification
Earn your certificate
Your certificate and skills are vital to the extent of jump-starting your career and giving you a chance to compete in a global space.
Share your achievement
Talk about it on Linkedin, Twitter, Facebook, boost your resume or frame it- tell your friend and colleagues about it.
Video Reviews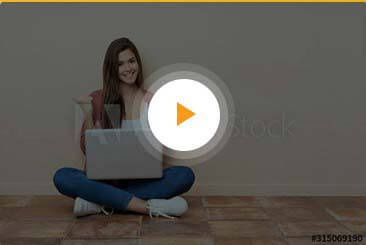 Corporate Training at Croma Campus helped our employees in getting all the required skills through an organized method of instructions. It was truly amazing getting associated with Croma campus with the amazing content delivery and constant support.
Mr. Rajiv Kumar
Manager at Genpact
Batch-2020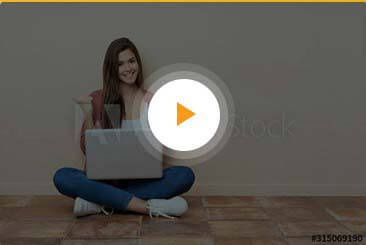 Through corporate training at Croma campus, our employees got all capabilities and knowledge that is required to achieve company goals and success. Furthermore, the training also helped in improving teamwork, employee's satisfaction, retention, and more.
Mr. Abhishek Sharma
Manager at Tech Mahindra
Batch - 2021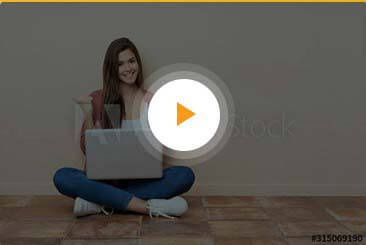 Adding skills and certifications to employers' resume was a wise decision that helped us to increase our revenue by 200 percent and also improved our reputation in terms of quality and on-time delivery.
Mr. Vikram Singh
Manager at hCentive
Batch-2021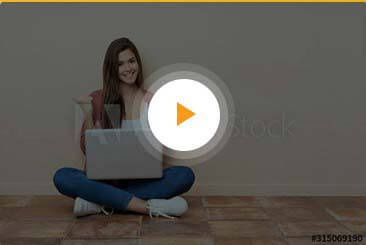 Croma Campus is the best place to learn with amazing support and customer services. The team is always ready to help and assist. They helped me to understand all salesforce concept and today I am working as a Salesforce Professional in a leading industry.
Mrs. Shreya Saxena
Training in Salesforce
Batch-2022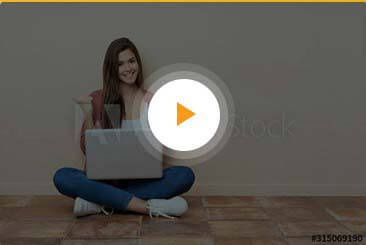 I did complete two courses from Croma Campus. One was web designing and the other was PHP. The mentors are so skillful and knowledgeable. They helped me to learn all concepts with ease without any hassle and I am highly satisfied with my choice.
Mr. Tarun Gupta
Training in PHP
Batch-2021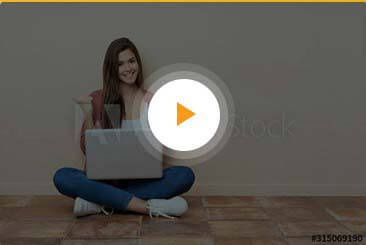 Earlier, I was not sure how online training can help in building a career but the career assistance and mentorship at Croma was so good that I would like to recommend everyone to join the Croma Learning Campus and boost your confidence level too..
Mr. Siddharth Sharma
Training in Software Testing
Batch-2021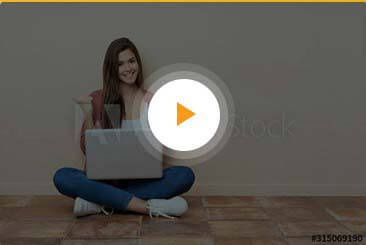 I am a Data Science professional and working with a leading IT industry for more than 15 years. I do have practical exposure to different Data Science services and technologies. I love to teach people having aspiring minds.
Mr. Anurag Mishra
Specialization in Data Science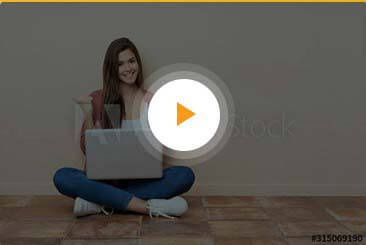 I am a Data Analytics professional with over 10 years of experience. I am associated with Croma campus from last two years. I have trained hundreds of students and guided them towards their career goals and enhancements.
Mr. Tanveer
Specialization in Data Analytics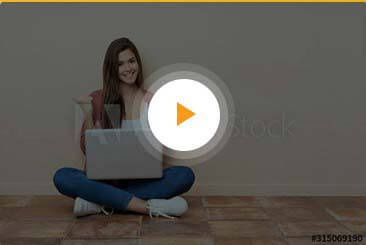 I am a Cloud Computing expert with more than 12 years of experience in an MNC. Till date, I have trained and mentored hundreds of students and professionals globally. Working at Croma is an enriching experience and a wonderful journey too.
Mr. Vikash Jha
Specialization in Cloud Computing