Grasshopper is a programming language that is mostly used to create generative algorithms, such as those used in generative art. Many of the components in Grasshopper generate 3D geometry. Other sorts of algorithms, such as quantitative, textual, audio-visual, and haptic applications, may be included in programs.
Because Grasshopper is a visual programming tool, our Grasshopper online training course will take you on a journey through mathematics, algorithms, and computer science, explaining subjects like vector geometry and trigonometry through practical examples. We'll show you real-world instances and strive to recreate them so you can experience real-life scenarios.
Our Grasshopper online certification course will teach students the fundamentals to advanced abilities needed to use Grasshopper efficiently. The course begins with a history of parametric design and its many uses in today's professions. The Grasshopper online course gets followed with an introduction to the Grasshopper interface at an advanced level. Through lectures, case studies, and home activities, students will gain knowledge of various parametric ideas as well as the ability to think algorithmically. Students will receive intermediate to advanced understanding by the end of the Grasshopper online training course, allowing them to delve deeper into grasshopper and its advanced applications within creative activities.
Students will learn how to grasp some of Grasshopper's more advanced techniques in our Grasshopper online training course. Let's discuss the objectives of our course:

Trees will be utilized to measure and handle data necessary to accurately construct 3D architecture plans using Grasshopper software by participants.

Participants will be able to use Grasshopper software to drive design analysis in 3D architecture designs utilizing Analytics.

Participants will be able to use Isovists and Grasshopper software to analyses models and accurately appraise 3D architecture projects.

Participants will be able to use Grasshopper software to analyze 3D building plans using Structural Indicators.

Students will learn how to comprehend and apply Trees, as well as how to extract and display Analytics from our model and use more complex components like Image Sampling and Isovists.
In India, the average annual Grasshopper Visual Programming Language Skill Salary is Rs. 238,853.
The average low-end salary for someone with less than a year of experience in the Grasshopper Visual Programming Language is Rs. 81,209. The average high-end salary for Grasshopper Visual Programming Language Skill with at least 5 years of experience is Rs.523,088.
After the completion of your Grasshopper online training course, you will earn a significant amount of the package.
The Rhinoceros 3D modelling software includes a plug-in called Grasshopper. It's an algorithmic modelling tool that may be used to create and change complex shapes using a set of parameters. It is crucial to note that the aforementioned CAD programme specializes in free modelling with NURBS for those who are unfamiliar with it. NURBS (non-uniform rational B-splines) are mathematical representations for modelling any three-dimensional shape. The designs can be as complicated, as large, or as small as they want to be.
This Rhinoceros plug-in is very useful when making ceramic pieces or when working with materials that are denser than thermoplastic polymers. WASP, an Italian firm, uses Liquid Deposition Modeling (LDM) technology to extrude materials including ceramics, porcelain, clay, alumina, zirconia, and other high-performance ceramics to encourage digital craftsmanship and in-house production.
These plug-ins are extremely useful in the design and architecture industries, among others, because they allow for the creation of far more complicated 3D models. As a result, there is a high demand for qualified individuals who can assist firms in scaling up to new levels.
So, simply choose the best Grasshopper online training course today!
Grasshopper 3D was built with the perspective of extending where Rhino 3D couldn't! It's a versatile plugin that pushes design difficulties to new heights by going beyond Rhino 3D's capabilities. Rhino 3D, on the other hand, is a powerful software tool capable of editing, analysing, and dealing with some of the most complex architectural design and detailing.
Grasshopper 3D currently employs VPL to manipulate various components on a canvas. The main output of Grasshopper is 3D geometry. It also creates parametric models and generative art using arithmetic, tactile, textual, and audiovisual algorithms. Grasshopper is currently included in the standard Rhinoceros 3D toolkit, with applications ranging from architectural and fabrication modelling to building analysis for lighting performance and environmental impact.
Grasshopper gives architects a one-of-a-kind interface that doesn't require any programming or scripting experience, allowing them to express their creativity while still creating functional designs. After completing of Grasshopper Training in India you can use Rhinoceros and the Grasshopper Plugin to create working 3D models to show their clients these days.
After the completion of your Grasshopper online certification course, you will need to perform a multitude of job roles and responsibilities at the workplace.

A professional should know how to develop design layouts for complex projects using Grasshopper.

Develop main sketches and models for ultimate product design selection.

Examine 3D models and make recommendations.

For 3D product designs, choose materials, technical standards, and generic pieces.

Present designs to clients and internal teams in a clear and concise manner.

Participate in brainstorming sessions and team meetings.
After successfully finishing your Grasshopper online course, you will be able to appear for interviews and be placed in reputable industries. Among the top employers are Google, TCS, IBM, Cognizant Technology, Accenture, and other big design firms around the world.
We have a specialized team of pros who can help you write a CV, prepare for an interview, and find a job as a Grasshopper engineer at a respected company with a competitive salary package.
With our Grasshopper certification training course, you'll be able to swiftly establish yourself as a globally sought-after embedded engineer expert and easily outperform other applicants in interviews. By finishing the Grasshopper online training course, you can establish yourself as a qualified professional and increase your worth in today's tech-dominated workplace. Our accreditation is also recognized around the world, allowing you to work from anywhere. If you like, you can also work in another nation.
So, what are you waiting for Enroll in the top institute for Grasshopper training in India and secure your career.
Why should you learn Grasshopper?
Grasshopper is one of the most powerful tool used for 3D modelling.
Grasshopper tool acts as add on with Rhinoceros.
Grasshopper has excellent NURBS capacity.
Rhino users can easily learn out to use Grasshopper.
It will benefit out in making architectural designs.
Plenary for Grasshopper Certification Training
| Track | Week Days | Weekends | Fast Track |
| --- | --- | --- | --- |
| Course Duration | 40-45 Days | 7 Weekends | 8 Days |
| Hours | 1 Hrs. Per Day | 2 Hrs. Per Day | 6+ Hrs. Per Day |
| Training Mode | Classroom/Online | Classroom/Online | Classroom/Online |
Want To Know More About
This Course
Program fees are indicative only* Know more
Program Core Credentials

Trainer Profiles
Industry Experts

Trained Students
10000+

Success Ratio
100%

Corporate Training
For India & Abroad

Job Assistance
100%
BATCH TIMINGS
Grasshopper Certification Training Upcoming Batches
Take class during weekdays and utilize your weekend for practice.
Get regular training by Industry Experts.
Get Proper guidance on certifications.
Register for Best Training Program.
10% OFF
Running lack of time? Join Fastrack classes to speed up your career growth.
Materials and guidance on certifications
Register for Best Training Program.
Take class during weekdays and utilize your weekend for practice.
Get regular training by Industry Experts.
Get Proper guidance on certifications.
Register for Best Training Program.
10% OFF
Take class during weekdays and utilize your weekend for practice.
Get regular training by Industry Experts.
Get Proper guidance on certifications.
Register for Best Training Program.
10% OFF
More Suitable for working professionals who cannot join in weekdays
Get Intensive coaching in less time
Get Proper guidance on certifications.
Register for Best Training Program.
10% OFF
More Suitable for working professionals who cannot join in weekdays
Get Intensive coaching in less time
Get Proper guidance on certifications.
Register for Best Training Program.
10% OFF
Timings Doesn't Suit You ?
We can set up a batch at your convenient time.
FOR QUERIES, FEEDBACK OR ASSISTANCE
Contact Croma Campus Learner Support
Best of support with us
WhatsApp (For Call & Chat)
CURRICULUM & PROJECTS
Grasshopper Certification Training
Need Customized curriculum?
Mock Interviews
Prepare & Practice for real-life job interviews by joining the Mock Interviews drive at Croma Campus and learn to perform with confidence with our expert team.
Not sure of Interview environments? Don't worry, our team will familiarize you and help you in giving your best shot even under heavy pressures.
Our Mock Interviews are conducted by trailblazing industry-experts having years of experience and they will surely help you to improve your chances of getting hired in real.
How Croma Campus Mock Interview Works?

Projects
Validate your skills and knowledge by working on industry-based projects that includes significant real-time use cases.
Gain hands-on expertize in Top IT skills and become industry-ready after completing our project works and assessments.
Our projects are perfectly aligned with the modules given in the curriculum and they are picked up based on latest industry standards.
Add some meaningful project works in your resume, get noticed by top industries and start earning huge salary lumps right away.
Request more informations
self assessment
Learn, Grow & Test your skill with Online Assessment Exam to achieve your Certification Goals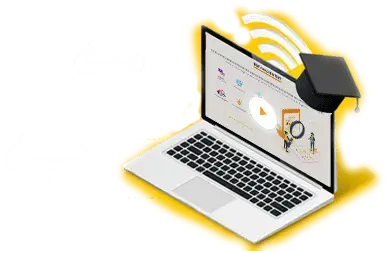 Anyone interested in learning programming and visual block-based coding can enroll in Grasshopper online training in India.
Grasshopper online training in India provides a fun and interactive way to learn programming through visual block-based coding.
The cost of Grasshopper online training in India varies depending on the course and the training provider.
Certification may be provided upon completion of the course by the training provider, but this varies depending on the course.
Career Assistance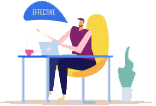 - Build an Impressive Resume
- Get Tips from Trainer to Clear Interviews
- Attend Mock-Up Interviews with Experts
- Get Interviews & Get Hired
Are you satisfied with our Training Curriculum?
If yes, Register today and get impeccable Learning Solutions!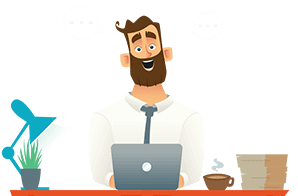 Instructor-led Sessions
The most traditional way to learn with increased visibility,monitoring and control over learners with ease to learn at any time from internet-connected devices.
Real-life Case Studies
Case studies based on top industry frameworks help you to relate your learning with real-time based industry solutions.
Assignment
Adding the scope of improvement and fostering the analytical abilities and skills through the perfect piece of academic work.
Lifetime Access
Get Unlimited access of the course throughout the life providing the freedom to learn at your own pace.
24 x 7 Expert Support
With no limits to learn and in-depth vision from all-time available support to resolve all your queries related to the course.

Certification
Each certification associated with the program is affiliated with the top universities providing edge to gain epitome in the course.
Training Certification
Earn your certificate
Your certificate and skills are vital to the extent of jump-starting your career and giving you a chance to compete in a global space.
Share your achievement
Talk about it on Linkedin, Twitter, Facebook, boost your resume or frame it- tell your friend and colleagues about it.
Video Reviews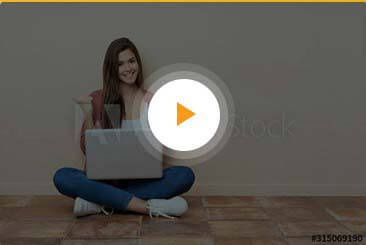 Corporate Training at Croma Campus helped our employees in getting all the required skills through an organized method of instructions. It was truly amazing getting associated with Croma campus with the amazing content delivery and constant support.
Mr. Rajiv Kumar
Manager at Genpact
Batch-2020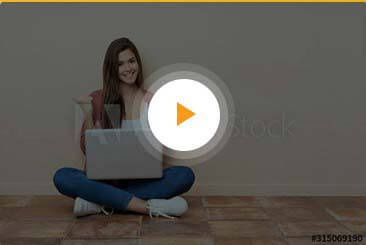 Through corporate training at Croma campus, our employees got all capabilities and knowledge that is required to achieve company goals and success. Furthermore, the training also helped in improving teamwork, employee's satisfaction, retention, and more.
Mr. Abhishek Sharma
Manager at Tech Mahindra
Batch - 2021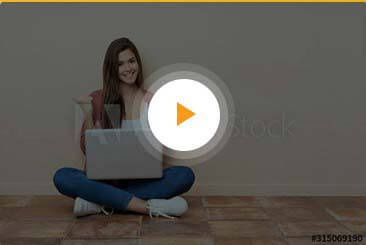 Adding skills and certifications to employers' resume was a wise decision that helped us to increase our revenue by 200 percent and also improved our reputation in terms of quality and on-time delivery.
Mr. Vikram Singh
Manager at hCentive
Batch-2021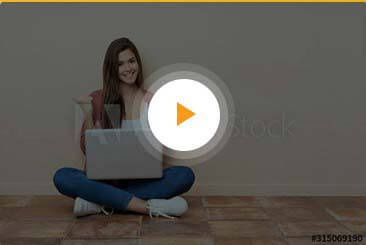 Croma Campus is the best place to learn with amazing support and customer services. The team is always ready to help and assist. They helped me to understand all salesforce concept and today I am working as a Salesforce Professional in a leading industry.
Mrs. Shreya Saxena
Training in Salesforce
Batch-2022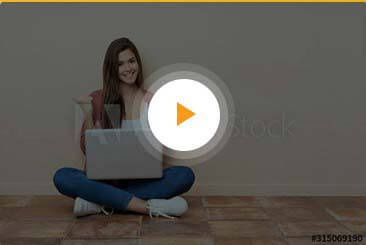 I did complete two courses from Croma Campus. One was web designing and the other was PHP. The mentors are so skillful and knowledgeable. They helped me to learn all concepts with ease without any hassle and I am highly satisfied with my choice.
Mr. Tarun Gupta
Training in PHP
Batch-2021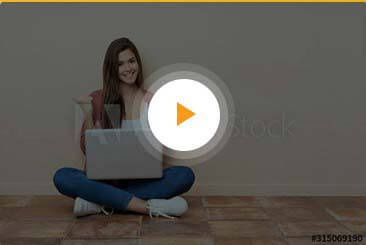 Earlier, I was not sure how online training can help in building a career but the career assistance and mentorship at Croma was so good that I would like to recommend everyone to join the Croma Learning Campus and boost your confidence level too..
Mr. Siddharth Sharma
Training in Software Testing
Batch-2021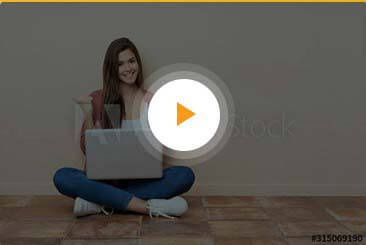 I am a Data Science professional and working with a leading IT industry for more than 15 years. I do have practical exposure to different Data Science services and technologies. I love to teach people having aspiring minds.
Mr. Anurag Mishra
Specialization in Data Science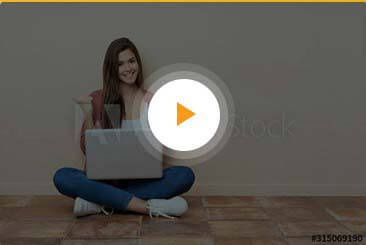 I am a Data Analytics professional with over 10 years of experience. I am associated with Croma campus from last two years. I have trained hundreds of students and guided them towards their career goals and enhancements.
Mr. Tanveer
Specialization in Data Analytics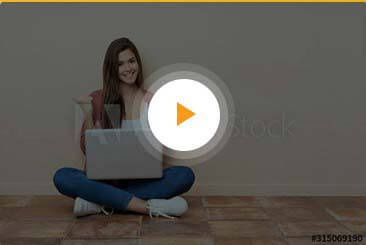 I am a Cloud Computing expert with more than 12 years of experience in an MNC. Till date, I have trained and mentored hundreds of students and professionals globally. Working at Croma is an enriching experience and a wonderful journey too.
Mr. Vikash Jha
Specialization in Cloud Computing