The Google Cloud Certified - Professional Cloud Developer course is one of a kind course that helps you to imbibe details to design highly adjustable, available, and dependable cloud-native applications. It will in fact, also help you to develop and test-deploy applications, consolidate Google Cloud services, and handle application performance monitoring.
Well, here, at Croma Campus, we have designed GCP Certification Online Training to assist you to learn the compute, storage, database, and networking solutions in Google Cloud (GCP) progressively. If you also want to know what a Google Cloud Professional Developer does then you must read this segment till the end, and step ahead to get started with the GCP Training to kick-start your career in this field.
The GCP Certification Training program will help you to become confident in working with numerous GCP services. You will eventually learn how to deploy vigorous applications on the same platform. You will also learn some effective practices for building dependable applications on GCP.

At the beginning of the course, our trainers will help you understand the basics of Google Cloud Professional Online Training.

Further, you will receive sessions regarding how to build and deploy secure and robust applications on the Google Cloud Platform.

Here, you will also get proper hands-on practice with computing, networking, storage, and database services in the Google Cloud Platform.

Moreover, you will also analyze the utmost best practices for developing secure applications on the Google Cloud Platform respectively.
Post completing the Google Cloud Professional Online Training in India, candidates can get loads of job opportunities in the cloud computing field. In fact, you will get the opportunity to earn a decent salary package by offering your services to a company. By acquiring GCP Certification, you will eventually stay a bit longer in this direction.

So, by acquiring the GCP Training Certification, you will turn into a skilled Google Cloud Engineer, and Google Cloud Developer.

Over the past few years, the demand for Google Cloud Developers has increased a bit, and in the coming years as well, it will not fade away, so acquiring GCP Certification Online Training will be beneficial for your career as it will get placed in a well-established company.

Withholding GCP Certification Training in hand, you will get a much higher salary package.
Where salary structure is concerned, post acquiring this valuable Google Cloud Professional Online Training, you will surely be offered quite a decent salary package.

Whereas the demand for skilled Google Cloud Developers is concerned, then it's increasing with each passing day. This is majorly due to an increase in the utilization of GCP in the market.

As per various job sites like- Naukri and Indeed, a Google Cloud Developer makes quite a lot of money by offering his services to a company.

To be accurate, a fresher Google Cloud Developer earns around Rs. 3.7 Lakhs annually.

Likewise, on the other hand, an experienced Google Cloud Engineer makes around Rs.18.1 Lakhs per year.

Well, acquiring a valuable accreditation of GCP Training will genuinely be helpful for your career in acquiring a much higher position in the coming years.
There are various highlighting reasons to get started with Google Cloud Professional Online Training in India. One of the significant ones is its high demand and productivity feature. Its unmatched security is also one of the most highlighted features.
Scroll down to know some more highlighting valid reasons.

By acquiring GCP Training, you will be offered a great salary package.

You will be able to provide adjustability and innovation as well.

It will therefore uplift your organization's productivity.

In fact, it will also lessen the chance of breaches.
A Google Cloud Developer is supposed to execute several tasks daily depending upon the kind of project he/she works on, but mainly they are accountable for the following tasks regularly. So, if you also aspire to turn into a skilled Google Cloud Engineer, you must enroll yourself into GCP Certification Online Training and know their main duties.

Working as a Google Cloud Engineer will indulge you in designing the solution architecture on GCP.

You will also have to display their products in client meetings.

Accordingly, you will have to work on the GCP architecture as per the needs and requirements of the company.

You will also have to work closely with the GCS (Google Cloud SQL) for managing the user data or client data.

Your role might also vary from organization to organization and handle different products, so you will have to be available for multi-tasking as well.
Nowadays, you will find various organizations hiring experienced and fresher Google Cloud developers. So, if you also want to become a Cloud Engineer, then you must get started with its GCP Certification Training respectively.

Google, Ericsson, and Impetus are some of the well-known organizations hiring skilled Google Cloud Engineers.

By enrolling in this certification program, you will get the chance to get settled in these companies.

Withholding a legit GCP Certification Online Training in hand, you will always be treated and acquire a much higher salary structure than others.
Croma Campus is one of the best institutions offering GCP Certification Training that has been delivering quite a qualitative sort of training for more than two decades now. And along with delivering qualitative information, it also helps you in shaping your career.

You will find all our accreditations being widely acknowledged in the industry.

Here, you will find more than 140+ courses coming from different industries.

You will also get the chance to learn any foreign or corporate course.

Your base knowledge will also get strengthened.

You might end up grabbing some new features concerning this direction.
Why you should enroll in the Google Cloud Professional course?
A skilled Google Cloud Engineer earns Rs.18.5 LPA.
In the US, Google Cloud Engineer earn $250,000 per year.
In the UK, Google Cloud Engineer make £60,258 per year annually.
Post certification, you will receive international job offers.
Your career graph will witness positive growth.
Plenary for Google Cloud-Professional Cloud Architect
| Track | Week Days | Weekends | Fast Track |
| --- | --- | --- | --- |
| Course Duration | 40-45 Days | 7 Weekends | 8 Days |
| Hours | 1 Hrs. Per Day | 2 Hrs. Per Day | 6+ Hrs. Per Day |
| Training Mode | Classroom/Online | Classroom/Online | Classroom/Online |
Want To Know More About
This Course
Program fees are indicative only* Know more
Program Core Credentials

Trainer Profiles
Industry Experts

Trained Students
10000+

Success Ratio
100%

Corporate Training
For India & Abroad

Job Assistance
100%
BATCH TIMINGS
Google Cloud-Professional Cloud Architect Upcoming Batches
Take class during weekdays and utilize your weekend for practice.
Get regular training by Industry Experts.
Get Proper guidance on certifications.
Register for Best Training Program.
10% OFF
Running lack of time? Join Fastrack classes to speed up your career growth.
Materials and guidance on certifications
Register for Best Training Program.
Take class during weekdays and utilize your weekend for practice.
Get regular training by Industry Experts.
Get Proper guidance on certifications.
Register for Best Training Program.
10% OFF
Take class during weekdays and utilize your weekend for practice.
Get regular training by Industry Experts.
Get Proper guidance on certifications.
Register for Best Training Program.
10% OFF
More Suitable for working professionals who cannot join in weekdays
Get Intensive coaching in less time
Get Proper guidance on certifications.
Register for Best Training Program.
10% OFF
More Suitable for working professionals who cannot join in weekdays
Get Intensive coaching in less time
Get Proper guidance on certifications.
Register for Best Training Program.
10% OFF
Timings Doesn't Suit You ?
We can set up a batch at your convenient time.
FOR QUERIES, FEEDBACK OR ASSISTANCE
Contact Croma Campus Learner Support
Best of support with us
WhatsApp (For Call & Chat)
CURRICULUM & PROJECTS
Google Cloud-Professional Cloud Architect
Designing a solution infrastructure that meets business requirements. Considerations include

Business use cases and product strategy

Supporting the application design

Integration with external systems

Design decision trade-offs

Success measurements (e.g., key performance indicators [KPI], return on investment [ROI], metrics)

Compliance and observability
Designing a solution infrastructure that meets technical requirements. Considerations include

High availability and failover design

Elasticity of cloud resources

Scalability to meet growth requirements
Designing network, storage, and compute resources. Considerations include

Integration with on-premises/multi-cloud environments

Cloud-native networking (VPC, peering, firewalls, container networking)

Choosing data processing technologies

Choosing appropriate storage types (e.g., object, file, RDBMS, NoSQL, New SQL)

Choosing compute resources (e.g., pre-emptible, custom machine type, specialized workload)

Mapping compute needs to platform products
Creating a migration plan (i.e., documents and architectural diagrams). Considerations include

Integrating solution with existing systems

Migrating systems and data to support the solution

Testing and proof of concept

Dependency management planning
Envisioning future solution improvements. Considerations include

Cloud and technology improvements
Get full course syllabus in your inbox
Configuring network topologies. Considerations include

Extending to on-premises (hybrid networking)

Extending to a multi-cloud environment that may include GCP to GCP communication

Security and data protection
Configuring individual storage systems. Considerations include

Data processing/compute provisioning

Security and access management

Network configuration for data transfer and latency

Data retention and data life cycle management
Configuring compute systems. Considerations include

Compute system provisioning

Compute volatility configuration (preemptible vs. standard)

Network configuration for compute nodes
Infrastructure provisioning technology configuration (e.g. Chef/Puppet/Ansible/Terraform/Deployment Manager)
Container orchestration with Kubernetes
Get full course syllabus in your inbox
Designing for security. Considerations include

Identity and access management (IAM)

Resource hierarchy (organizations, folders, projects)

Data security (key management, encryption)

Separation of duties (SoD)

Security controls (e.g., auditing, VPC Service Controls, organization policy)

Managing customer-managed encryption keys with Cloud KMS
Designing for compliance. Considerations include

Legislation (e.g., health record privacy, childrens privacy, data privacy, and ownership)

Commercial (e.g., sensitive data such as credit card information handling, personally identifiable information [PII])

Industry certifications (e.g., SOC 2)
Get full course syllabus in your inbox
Analyzing and defining technical processes. Considerations include

Software development life cycle plan (SDLC)

Continuous integration / continuous deployment

Troubleshooting / post mortem analysis culture

Service catalogue and provisioning

Business continuity and disaster recovery
Analyzing and defining business processes. Considerations include:

Stakeholder management (e.g. influencing and facilitation)

Team assessment / skills readiness

Customer success management

Cost optimization / resource optimization (capex / opex)
Developing procedures to ensure resilience of solution in production (e.g., chaos engineering)
Get full course syllabus in your inbox
Advising development/operation team(s) to ensure successful deployment of the solution. Considerations include

Testing frameworks (load/unit/integration)

Data and system migration tooling
Interacting with Google Cloud using GCP SDK (gcloud, gsutil, and bq). Considerations include
IAM user- groups

Creating a user and group

Adding a user to the group

Password policy setup for users

Attaching policy to users

Enabling dual /Multifactor authentication to the users
IAM Roles

Launching a EC2 instance using a S3 full access role
Get full course syllabus in your inbox
Launch instance with s3 and ec2 full access
Create a security group using cli
Create a key pair using cli
Launch an ec2 instance using cli
Stop an ec2 instance using cli
Terminate an ec2 instance using cli
Create an s3 bucket using cli
Upload and download an object from your local machine to s3 through cli
Delete buckets through cli
Get full course syllabus in your inbox
RDS snapshots

Connecting to an RDS instance

Creating a RDS snapshots and restoring snapshot
Deploy Web application in Amazon Ec2 (media wiki)
Connect your Media wiki web application with RDS instances securely
Make media wiki available on public URL for user sign up and write knowledge wiki
Get full course syllabus in your inbox
Route 53 - routing options
Simple routing Hands-on lab
weighted routing policy lab
latency based routing lab
Geolocation based routing lab
Get full course syllabus in your inbox
What is VPC A comprehensive introduction
Understanding VPC configurations

VPC with single public subnet

VPC with public and private subnet
Configuring VPC Instances (Hands on lab by students)

Configuring a NAT Gateway

Launching instances in public and private subnets
Get full course syllabus in your inbox
Infrastructure as Code using Cloud Formation
Cloud formation Create a new stack
Create and deploy sample template in JSON format
Use existing templates and deploy
Get full course syllabus in your inbox
EC2 Status Troubleshooting
Create A Cloud Watch Role
Monitoring EC2 with Custom Metrics
Centralized Monitoring Servers
Get full course syllabus in your inbox
Need Customized curriculum?
Mock Interviews
Prepare & Practice for real-life job interviews by joining the Mock Interviews drive at Croma Campus and learn to perform with confidence with our expert team.
Not sure of Interview environments? Don't worry, our team will familiarize you and help you in giving your best shot even under heavy pressures.
Our Mock Interviews are conducted by trailblazing industry-experts having years of experience and they will surely help you to improve your chances of getting hired in real.
How Croma Campus Mock Interview Works?

Projects
Validate your skills and knowledge by working on industry-based projects that includes significant real-time use cases.
Gain hands-on expertize in Top IT skills and become industry-ready after completing our project works and assessments.
Our projects are perfectly aligned with the modules given in the curriculum and they are picked up based on latest industry standards.
Add some meaningful project works in your resume, get noticed by top industries and start earning huge salary lumps right away.
Request more informations
self assessment
Learn, Grow & Test your skill with Online Assessment Exam to achieve your Certification Goals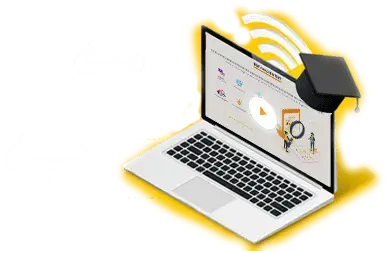 Candidates who want to kick-start their career with Google Cloud Platform or want to become a Google Cloud Developer can get started with this course.
It is a great public cloud infrastructure that offers a services platform. It comprises everything that any business requires to run its platforms, applications, and infrastructure.
If you have some information about Cloud computing and you have already utilized AWS before then acquiring information concerning Google Cloud Platform will not be that complex for you and this course makes it even easier.
Career Assistance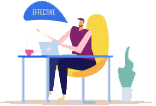 - Build an Impressive Resume
- Get Tips from Trainer to Clear Interviews
- Attend Mock-Up Interviews with Experts
- Get Interviews & Get Hired
Are you satisfied with our Training Curriculum?
If yes, Register today and get impeccable Learning Solutions!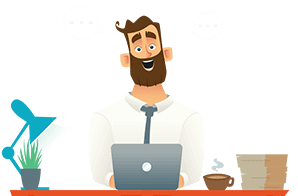 Google Professional Cloud Architect (GCP)
Google Professional Cloud Architect Exam enables organizations to leverage Google Cloud technologies. With a thorough understanding of cloud architecture and Google Cloud Platform, this individual can design, develop, and manage robust, secure, scalable, highly available, and dynamic solutions to drive business objectives.
Format
Multiple Choice and Multi-Response Questions
Cost
$200 (plus Taxes as applicable)
No of Questions
60 Questions
Passing Score
70% and above
Instructor-led Sessions
The most traditional way to learn with increased visibility,monitoring and control over learners with ease to learn at any time from internet-connected devices.
Real-life Case Studies
Case studies based on top industry frameworks help you to relate your learning with real-time based industry solutions.
Assignment
Adding the scope of improvement and fostering the analytical abilities and skills through the perfect piece of academic work.
Lifetime Access
Get Unlimited access of the course throughout the life providing the freedom to learn at your own pace.
24 x 7 Expert Support
With no limits to learn and in-depth vision from all-time available support to resolve all your queries related to the course.

Certification
Each certification associated with the program is affiliated with the top universities providing edge to gain epitome in the course.
Training Certification
Earn your certificate
Your certificate and skills are vital to the extent of jump-starting your career and giving you a chance to compete in a global space.
Share your achievement
Talk about it on Linkedin, Twitter, Facebook, boost your resume or frame it- tell your friend and colleagues about it.
Video Reviews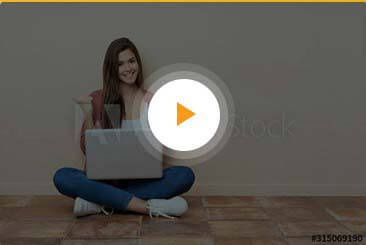 Corporate Training at Croma Campus helped our employees in getting all the required skills through an organized method of instructions. It was truly amazing getting associated with Croma campus with the amazing content delivery and constant support.
Mr. Rajiv Kumar
Manager at Genpact
Batch-2020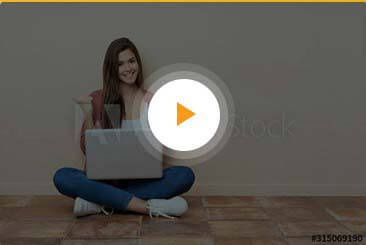 Through corporate training at Croma campus, our employees got all capabilities and knowledge that is required to achieve company goals and success. Furthermore, the training also helped in improving teamwork, employee's satisfaction, retention, and more.
Mr. Abhishek Sharma
Manager at Tech Mahindra
Batch - 2021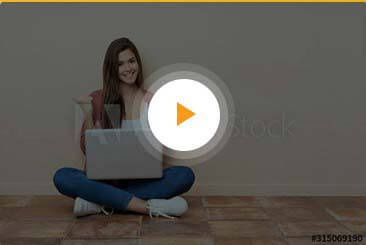 Adding skills and certifications to employers' resume was a wise decision that helped us to increase our revenue by 200 percent and also improved our reputation in terms of quality and on-time delivery.
Mr. Vikram Singh
Manager at hCentive
Batch-2021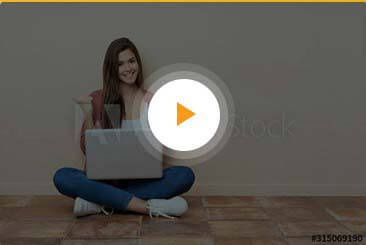 Croma Campus is the best place to learn with amazing support and customer services. The team is always ready to help and assist. They helped me to understand all salesforce concept and today I am working as a Salesforce Professional in a leading industry.
Mrs. Shreya Saxena
Training in Salesforce
Batch-2022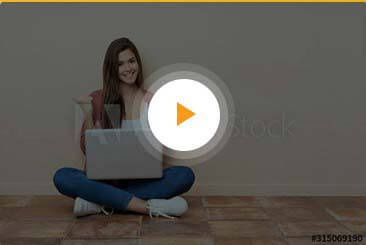 I did complete two courses from Croma Campus. One was web designing and the other was PHP. The mentors are so skillful and knowledgeable. They helped me to learn all concepts with ease without any hassle and I am highly satisfied with my choice.
Mr. Tarun Gupta
Training in PHP
Batch-2021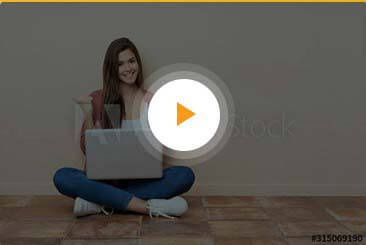 Earlier, I was not sure how online training can help in building a career but the career assistance and mentorship at Croma was so good that I would like to recommend everyone to join the Croma Learning Campus and boost your confidence level too..
Mr. Siddharth Sharma
Training in Software Testing
Batch-2021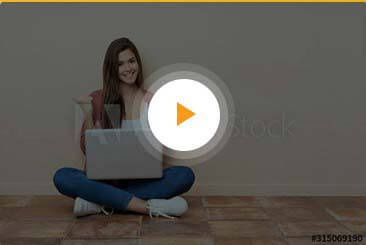 I am a Data Science professional and working with a leading IT industry for more than 15 years. I do have practical exposure to different Data Science services and technologies. I love to teach people having aspiring minds.
Mr. Anurag Mishra
Specialization in Data Science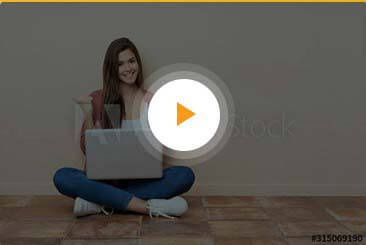 I am a Data Analytics professional with over 10 years of experience. I am associated with Croma campus from last two years. I have trained hundreds of students and guided them towards their career goals and enhancements.
Mr. Tanveer
Specialization in Data Analytics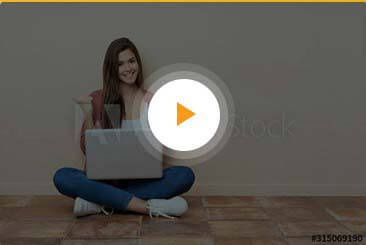 I am a Cloud Computing expert with more than 12 years of experience in an MNC. Till date, I have trained and mentored hundreds of students and professionals globally. Working at Croma is an enriching experience and a wonderful journey too.
Mr. Vikash Jha
Specialization in Cloud Computing